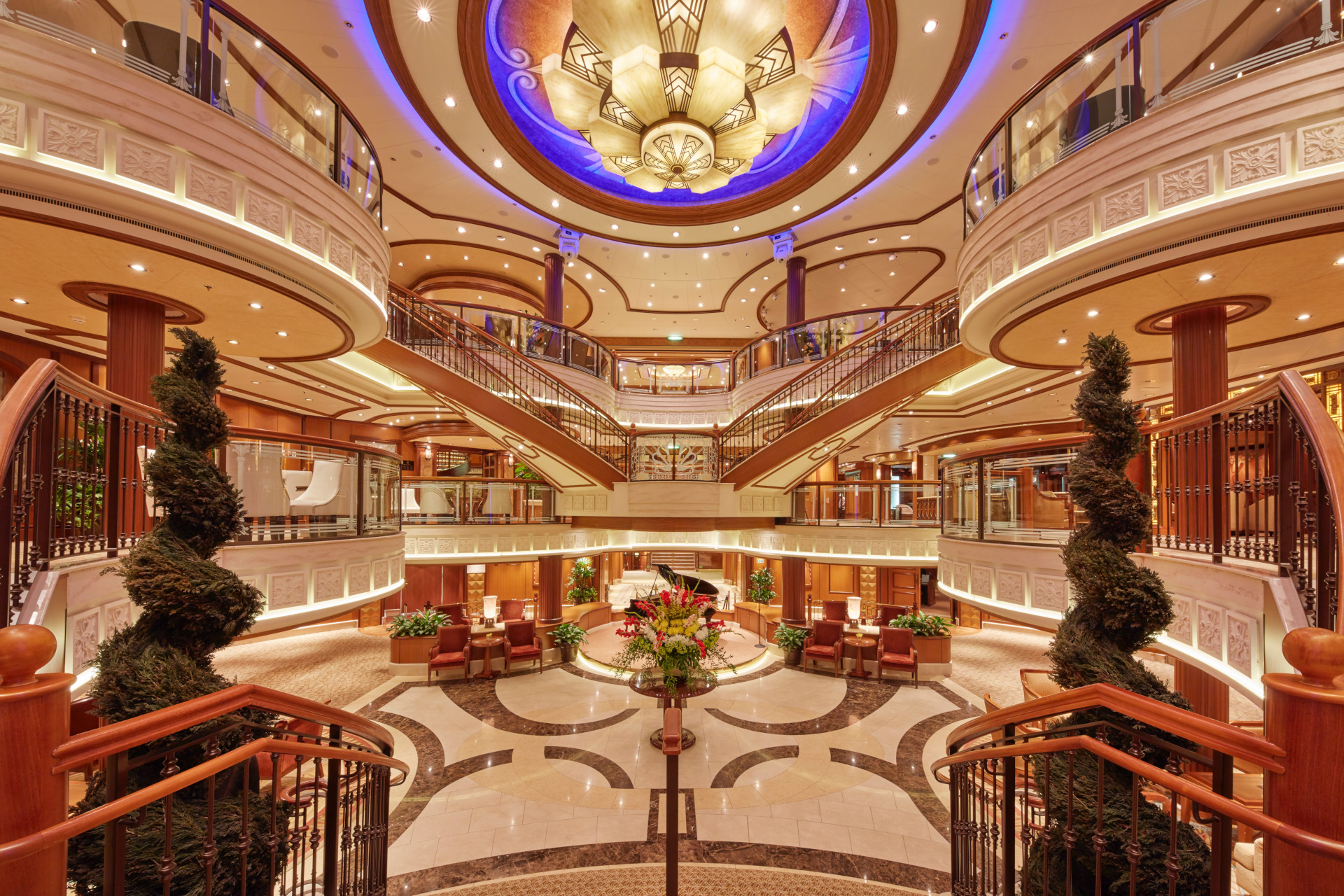 Review: Cunard's British Isles Voyage
You haven't lived until you've cruised
Nathalie Eleni shares what it's like onboard Cunard's British Isles Voyage, a luxury cruise that leaves its passengers relaxed and refreshed.
Southern Croatia By Sea: Yacht Getaways Review
Review: Cunard's British Isles Voyage
Busy airports, long flights and jet lag can play havoc with stress levels, especially if the main purpose of a trip is relaxation. Added COVID restrictions have wrecked Country and Town House's travel plans of late, making us seek more creative ways to find our holiday highs.
Enter Cunard, the brand who pioneered ocean travel and has been travelling the high seas for over 181 years. When the invite to try the new British Isles voyage arrived in our inbox, we jumped at the chance. Seven days of bliss in ultimate luxury on one of the world's most beautiful ships? Yes, please!
First Thoughts
On boarding (fuss free, short queue, PCR tests done quickly and thoroughly), and going on our own voyage around the ship to see the offerings, we could see Cunard is no ordinary cruise line. Classic luxury, delicious fine dining, varied enjoyable entertainment and spa treatments art deco inspired ship – and we did indeed wonder if we'd even want to get off?
The Itinerary
We departed Southampton, sailed past the Jurassic coast, Isles of Scilly, stopped at Liverpool, then sailed around the coast of Scotland, including the Isle of Mull, before returning to Southampton.
The Ship
The ship has a total of 1,045 staterooms, including nine single rooms and over 700 private balcony suites and staterooms. There are nine different types of accommodation, with grand suites offering up to 138m² of space. We were lucky enough to experience The Queens Grills Suites, which, in our opinion, is well worth the money for such luxury.
Stay
Floor to ceiling windows allow for breathtaking ocean views, with a balcony area and loungers that allow guests to drift away to the sounds of the ocean, only rivalled by our Calm app.
Queens Grills Suites are spacious, with a separate sitting area, good sized bathrooms and plenty of wardrobe space (in case you overpack). They even come with a personal butler, so we felt entirely looked after (even delivering a delicious feast after we stumbled in at 2am, after a fabulous gala evening).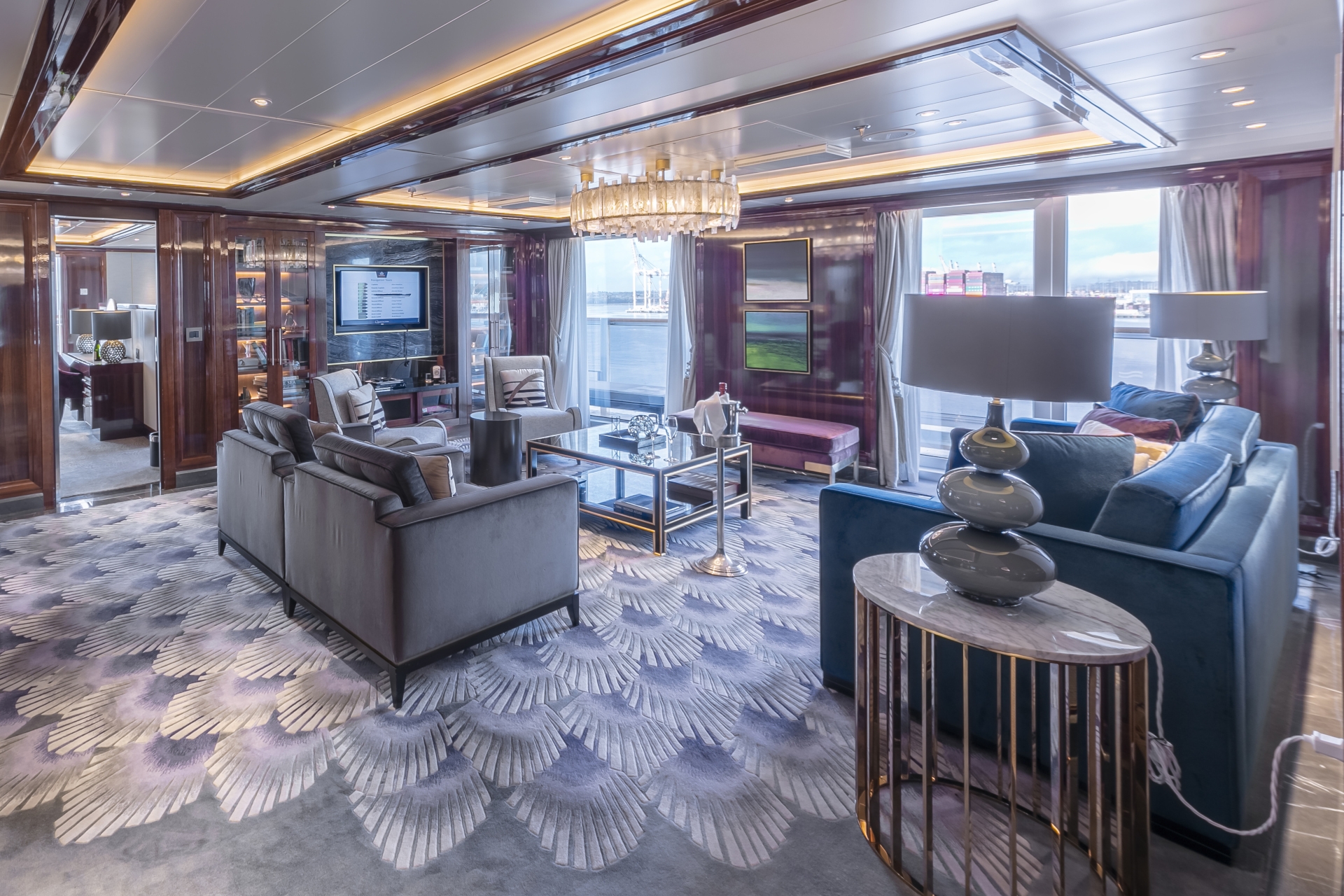 The beds are heavenly – and combined with gentle rocking to the sound of the ocean outside, meant we have never slept better.
We loved the pre-dinner canapés each evening, the in-suite dining from the Queens Grill Menu, mini bar (stocked with two bottles of wine or spirits of your choice and soft drinks) and priority disembarkation.
Eat
Although there are many restaurants and cafes on aboard, guests staying in the Queens Grill Suites have a table reserved in the world-renowned Queens Grill restaurant each night.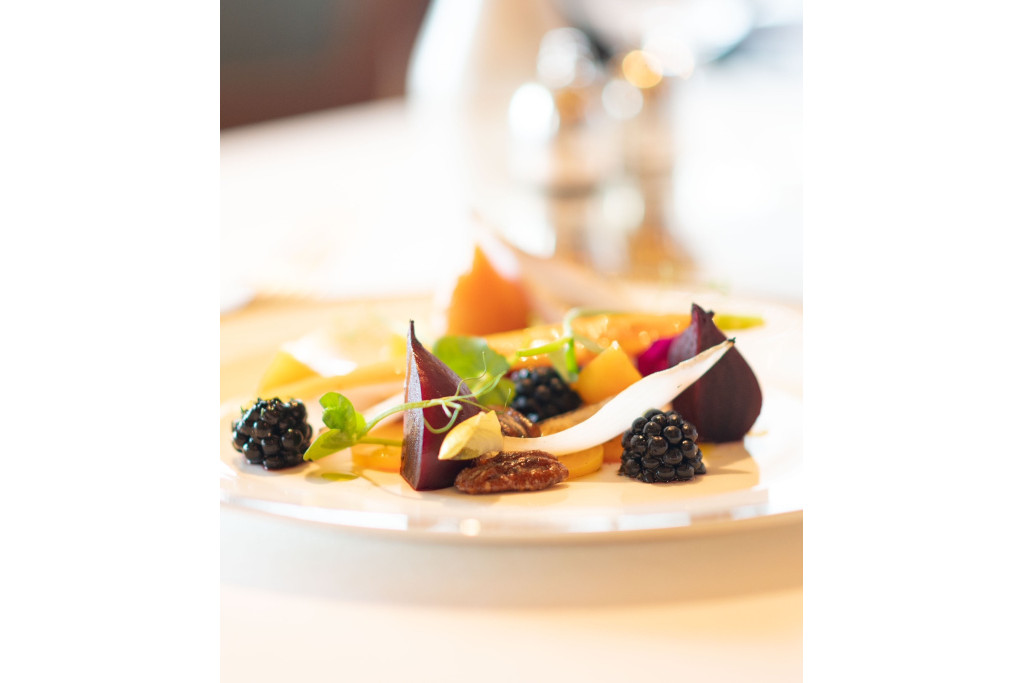 We loved the new contemporary offerings, which included plant based and vegetarian dishes. Our favourites? Beetroot salad, pickled blackberries and sticky walnuts and the glorious strawberry cheesecake with vanilla salsa.
Don't Miss It
We made sure we attended the afternoon tea each day, served between three and five, where beautiful cakes, sandwiches, teas and champagnes can be enjoyed whilst watching the ocean – a sight made better by the dolphins swimming by.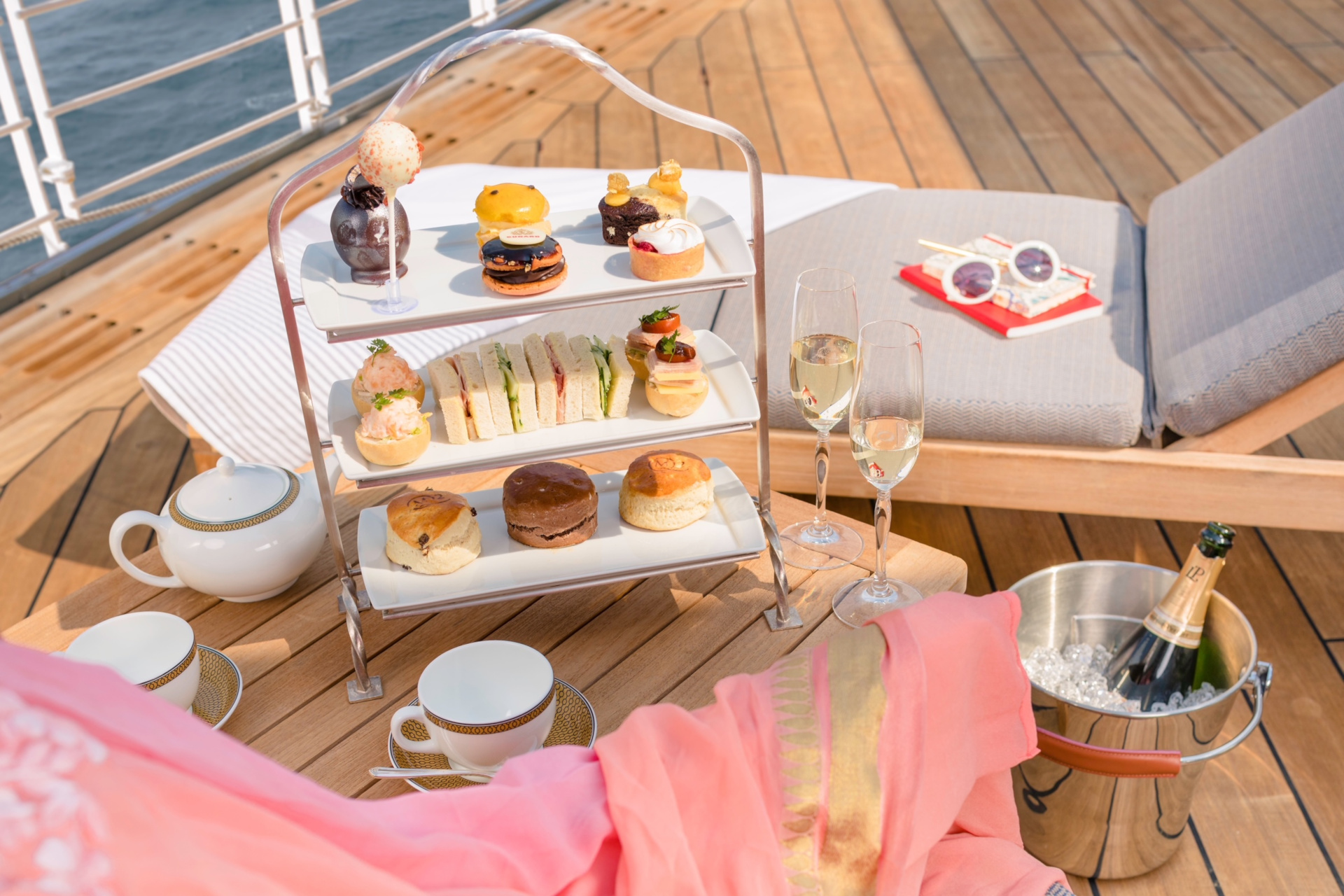 Spa
Country and Town House are spa junkies, and this was what really made our trip. Many indulgent hours were spent cocooned in the beautiful spa rooms – which all have ocean views – so we literally floated from treatment to treatment.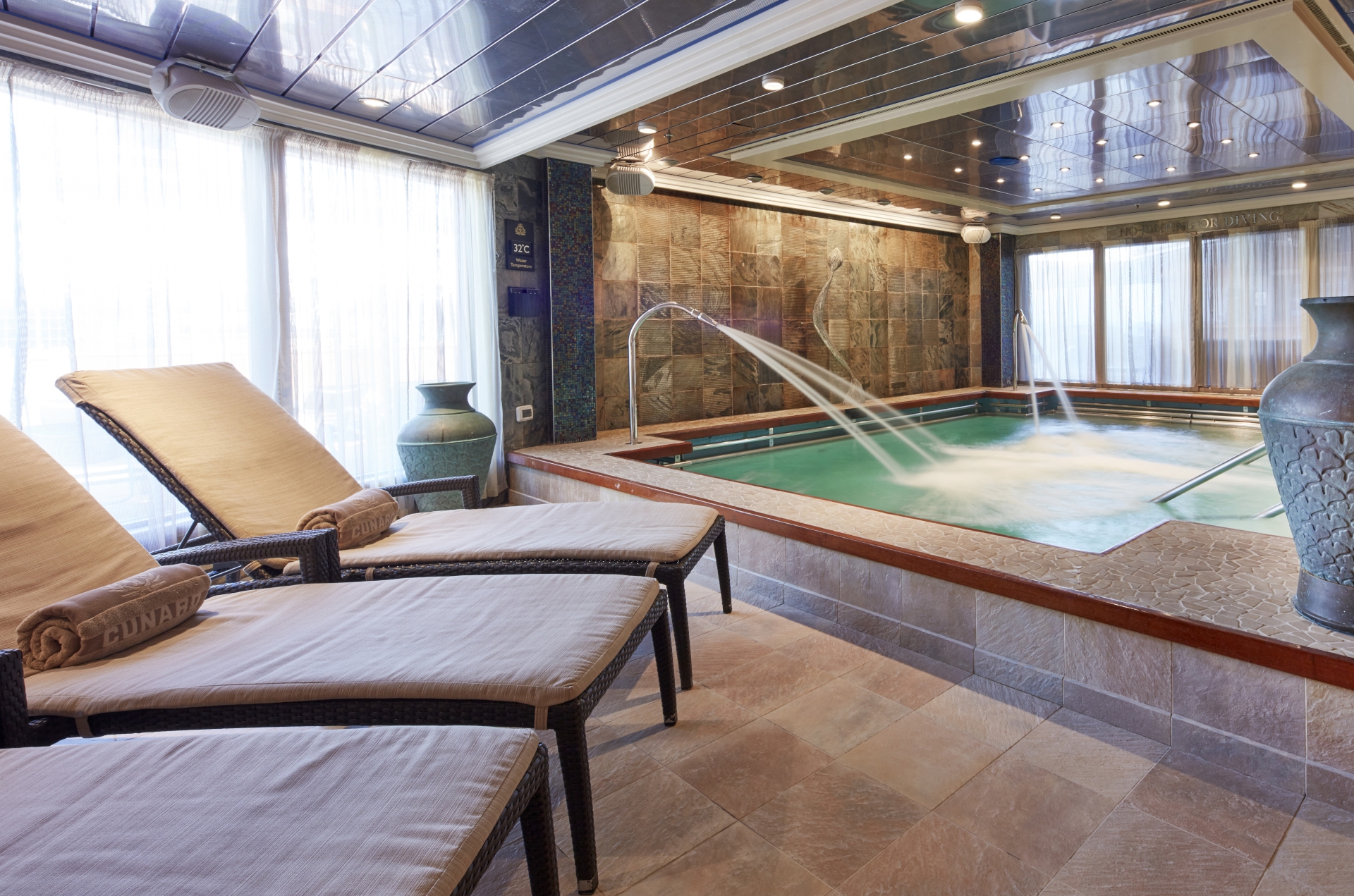 We chose the 'Taste of the Ocean', which combines three treatments: the Pro-Collagen Marine Facial, Seaweed Massage and Sea Soothing Scalp Massage. Utter bliss. Added extras included a large thalassotherapy pool, a couples suite for seaweed bathing rituals and meditation room with acoustic resonance loungers. Those wanting to work up a sweat could hit the gym, whose floor to ceiling windows providing forward facing views made work-outs feel less painful.
Shore Excursion
Our trip offered a day out in Liverpool and we couldn't decide which one to pick, so chose two! We went with 'Liverpool through a Lens' and 'The Exclusive Gin Making Experience'. Although it was hard to get up following the gala evening, after a quick coffee (thank you Harry, the Cunard butler) we were on our way.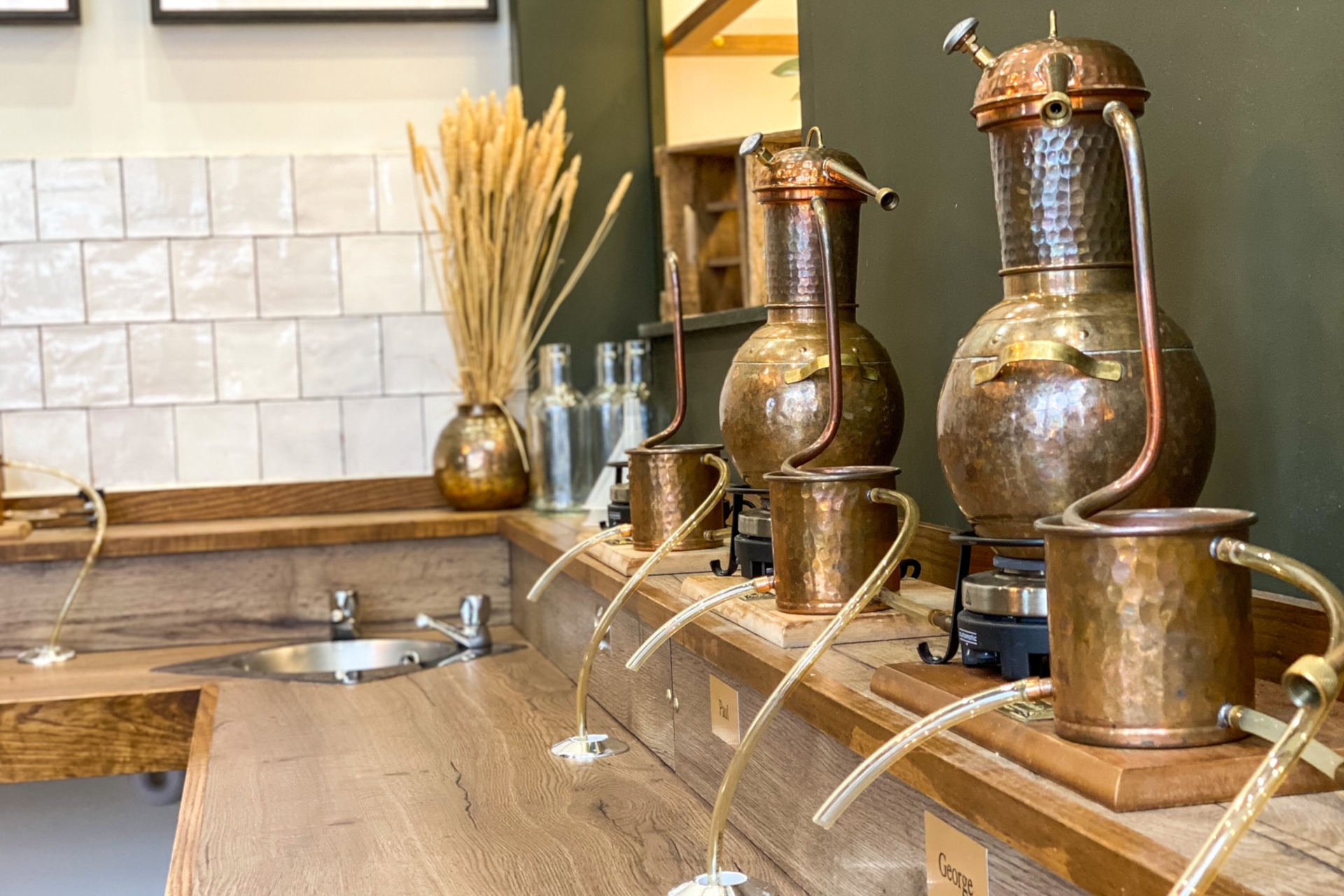 The groups were small and we were soon chatting and swapping stories with the other guests as we took photos of secret spots and buildings (very instagrammable) in Liverpool before making our way to the gin distillery. For us, this was the most fun. We learnt what makes a good gin and what flavours and ingredients enhance the gin – and took home a 70ml litre of the homemade good stuff!
Entertainment
Royal Court Theatre is the setting for West End style shows, musicals and comedians, and we loved our private box where strawberries and champagne were served throughout the evening.
All Cunard voyages feature gala evenings and we enjoyed two on board the seven night trip – often partying into the early hours.
For a more relaxed nightcap, the Commodore Club will make you the most delicious cocktails whilst you settle back to some relaxing live music.
Pre Travel
It is a requirement for all passengers to be double jabbed pre cruise. A PCR test is also carried out pre embarking.
BOOK
To book the next British Isles voyage, please visit cunard.com.
Featured image: Cunard
MORE REVIEWS
Vico Milano, Italy / Pikes, Ibiza / Hencote Wine Estate, Shropshire