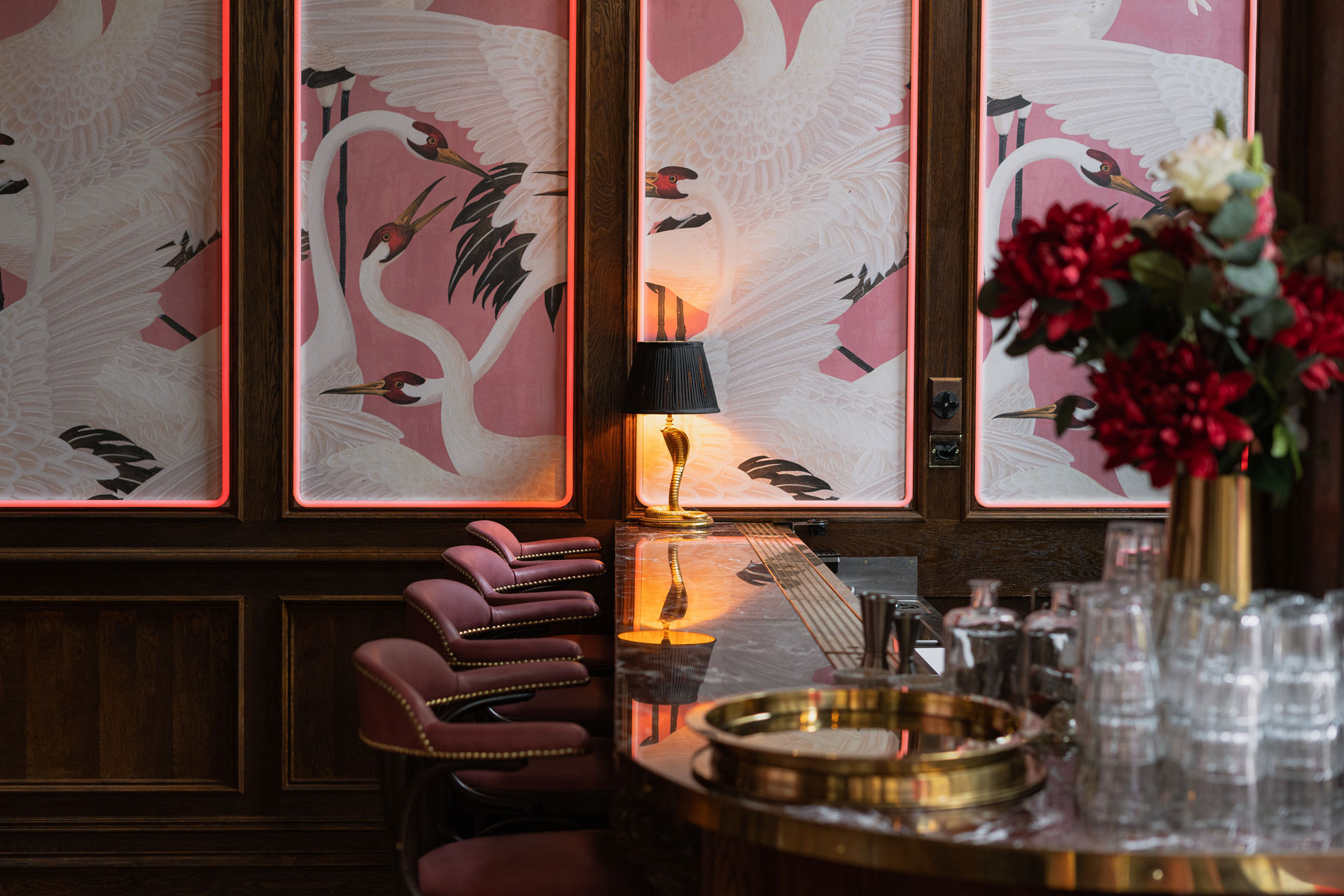 Hotel Review: House of Gods, Edinburgh
---
Beige is blasphemy at this sultry city centre hotel
Boutique cocktail bar and hotel House of Gods has caused quite the stir since arriving in Edinburgh in 2019. Ellie Smith checked in to see what all the fuss is about
Hotel Review: House of Gods, Edinburgh
STAY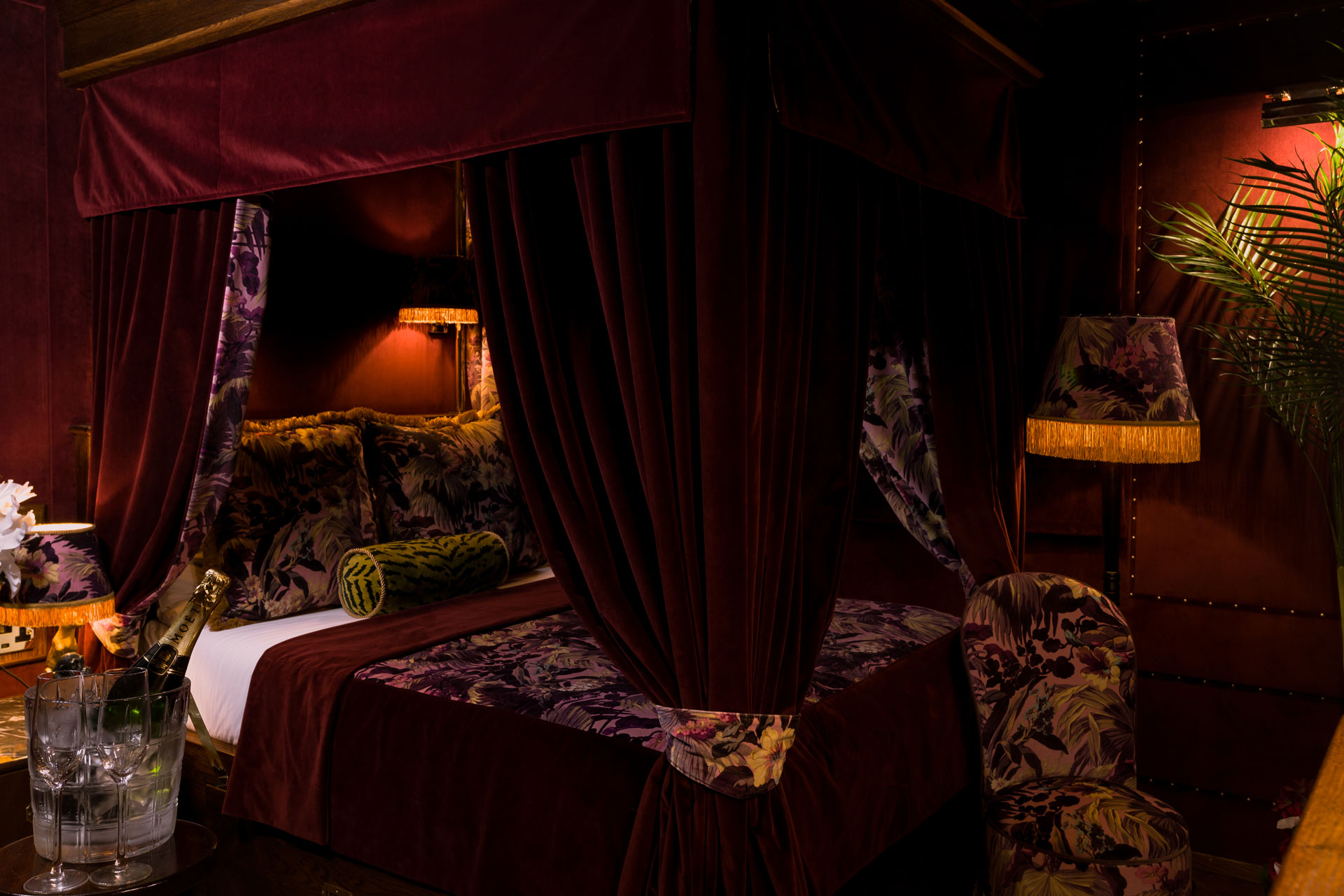 'No one needs another vanilla hotel' is the motto of brothers Mike and Ross Baxter, founders of House of Gods in Edinburgh. Not so much a hotel and more a cocktail bar with rooms, this hedonistic hideout offers something entirely unique, worlds away from your average overnight stay. If you're after a classic, quiet place to rest your head, House of Gods is not for you. If you're up for something quirky on the other hand – let the fun begin.
House of Gods sits within Cowgate, a buzzing neighbourhood with a rich clubbing history. In fact, the venue was built in a former student nightclub – but don't let that put you off: its new look is the opposite of scruffy. Decadence is the overriding theme, with a Gucci-clad cocktail bar and Versailles-inspired rooms. These include a mix of Orient Express-themed cabins, slightly larger 'Classic' rooms with four-poster beds, and two penthouse suites with Victorian bathtubs. More is definitely more when it comes to the interiors: think burgundy walls, House of Hackney fabrics, dark wood panelling, marble wet rooms and a heady waft of incense.
The rooms are small – but space is utilised very cleverly. A wall-mounted mirror doubles up as a TV – complete with access to Netflix and Amazon Prime – and inside your bedside table you'll find a mini-fridge. Everything is designed to encourage escapism from the real world: there's no phone signal (though there is WiFi), the windows are blocked out and the soundproofing is top-notch. Got a request? Staff are available 24 hours a day via WhatsApp and reply pretty much instantly to any queries you may have.
DO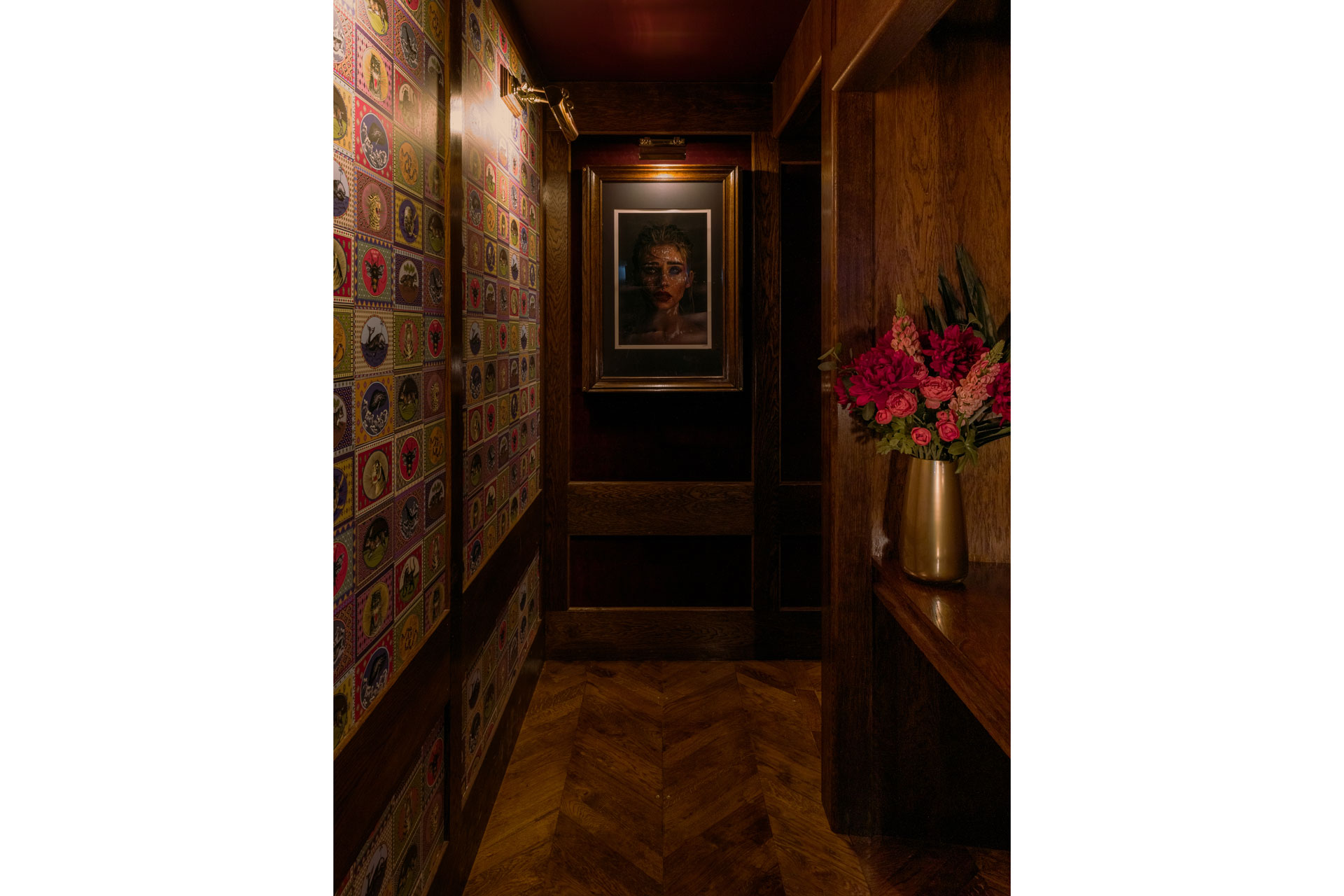 House of Gods is built around the belief that everyone deserves the rock-star treatment, showcased in particular through its popular 'Treat Me Like I'm Famous' package. Sign up and you'll arrive to a bed covered in balloons and gold petals, plus a silver tray of chocolates. Shortly after, a bartender will whip up a special 'Millionaire's Cocktail' at your bedroom door. Your rider also includes a £50 bar tab, breakfast mimosas and late checkout.
Though there's not much in the way of facilities, House of Gods is perfectly placed for a day exploring Edinburgh, with the Royal Mile, Edinburgh Castle and Holyrood Park all just a short walk away.
EAT & DRINK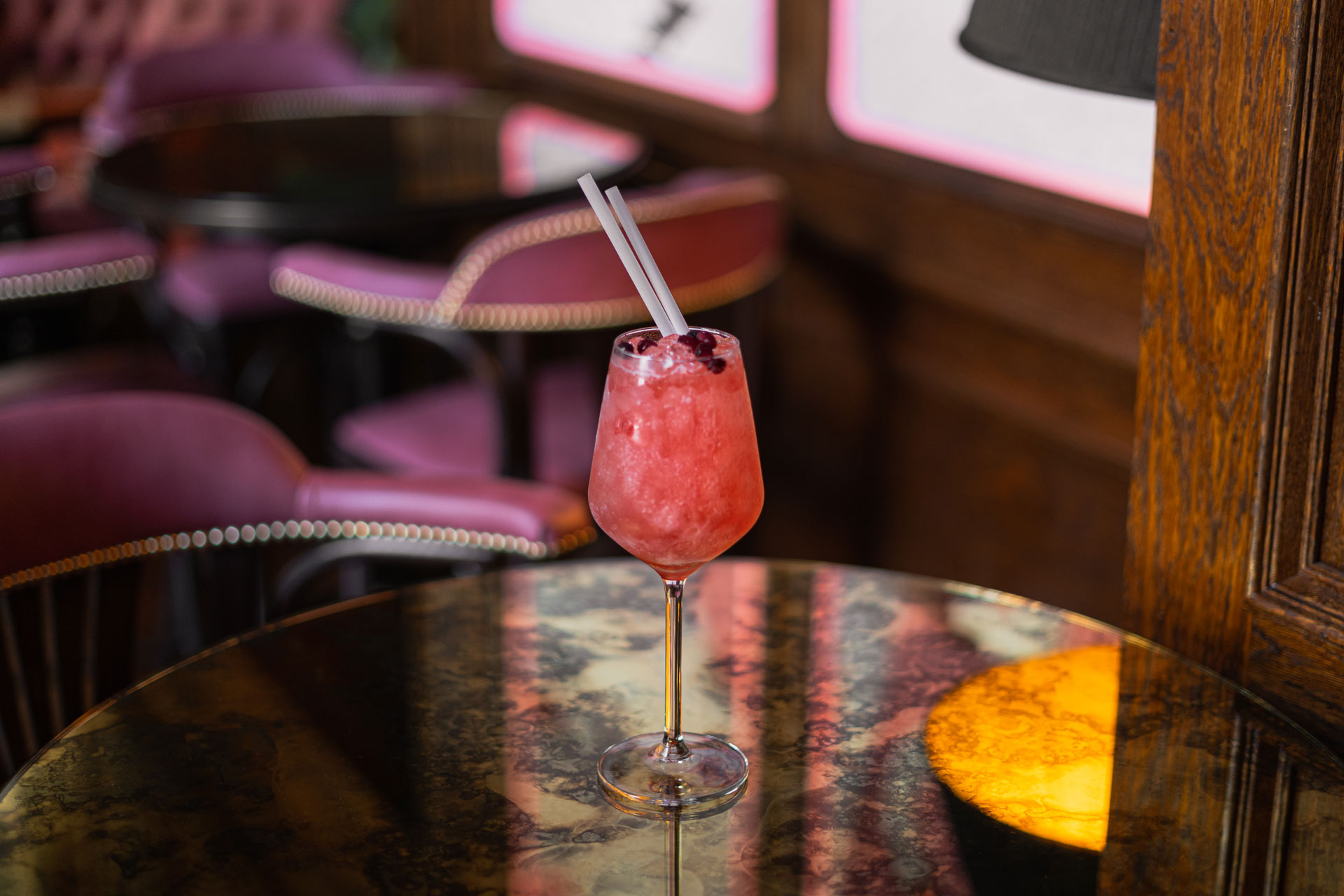 The bar, Lilith's Lounge, is House of Gods' centrepiece. Named after the fallen Queen of the Damned from mythology, the low-lit space is an Instagrammer's dream, featuring pink Gucci Heron wallpaper, dark pink leather banquettes, leopard lamps and a huge glitterball. There's also a new outdoor bar, decked out with palm leaves and greenery.
In-keeping with the theme, cocktails pay homage to celebrities' stories from the legendary hotels they frequented. The 'Champagne Supernova', for instance, is a nod to Noel Gallagher's trips to Columbia Hotel, where he stayed with Oasis during the band's recording of Definitely Maybe. There's also a gin cocktail called 'Rock N' Rosé', an ode to Slash, the guitarist from Guns N' Roses, plus an Espresso Martini which – legend has it – was first created for Kate Moss in the 80s by London bartender Dick Bradsell.
Fancy a drink or snack in your room? Just press your buzzer and prosecco, milk and cookies or a breakfast hamper (waffles, coffee and bagels) will appear within minutes. If you're after a proper meal though, best to head out to one of the many great restaurants nearby.
THE FINAL WORD
This alluring, fun hotel offers a kind of immersive experience in the heart of Edinburgh, perfect for couples or friends after a slice of opulence at a relatively low price.
BOOK
Visit houseofgodshotel.com or phone +44 131 2300445
READ MORE: