The brand new Nobu Hotel Ibiza Bay is THE luxury destination of the summer, says Sophie Ball. She heads there to experience it for herself, and discovers the perfect mix of indulgence, serenity and boho chic in the ultimate playground for grownups…
Where?
Cala Talamanca, Ibiza. Eight kilometres from the airport and two kilometres north of Ibiza Town.
What?
A five-star Ibiza hotel from the award-winning, luxury restaurant chain: Nobu.
Why?
Nobu, a name that has become synonymous with luxury Japanese dining and a certain movie star owner, has recently expanded its portfolio to include hotels and resorts in existing destinations that include Las Vegas, London and Miami. Positioned as the White Isle's leading five-star destination, from the owners of Marbella Club and Puente Romano, the hotel offers 152 leading designer rooms and suites, a spa by Six Senses, four restaurants and bars, and an incredibly skilful curation of indulgence and serenity in one of Ibiza's chicest bays.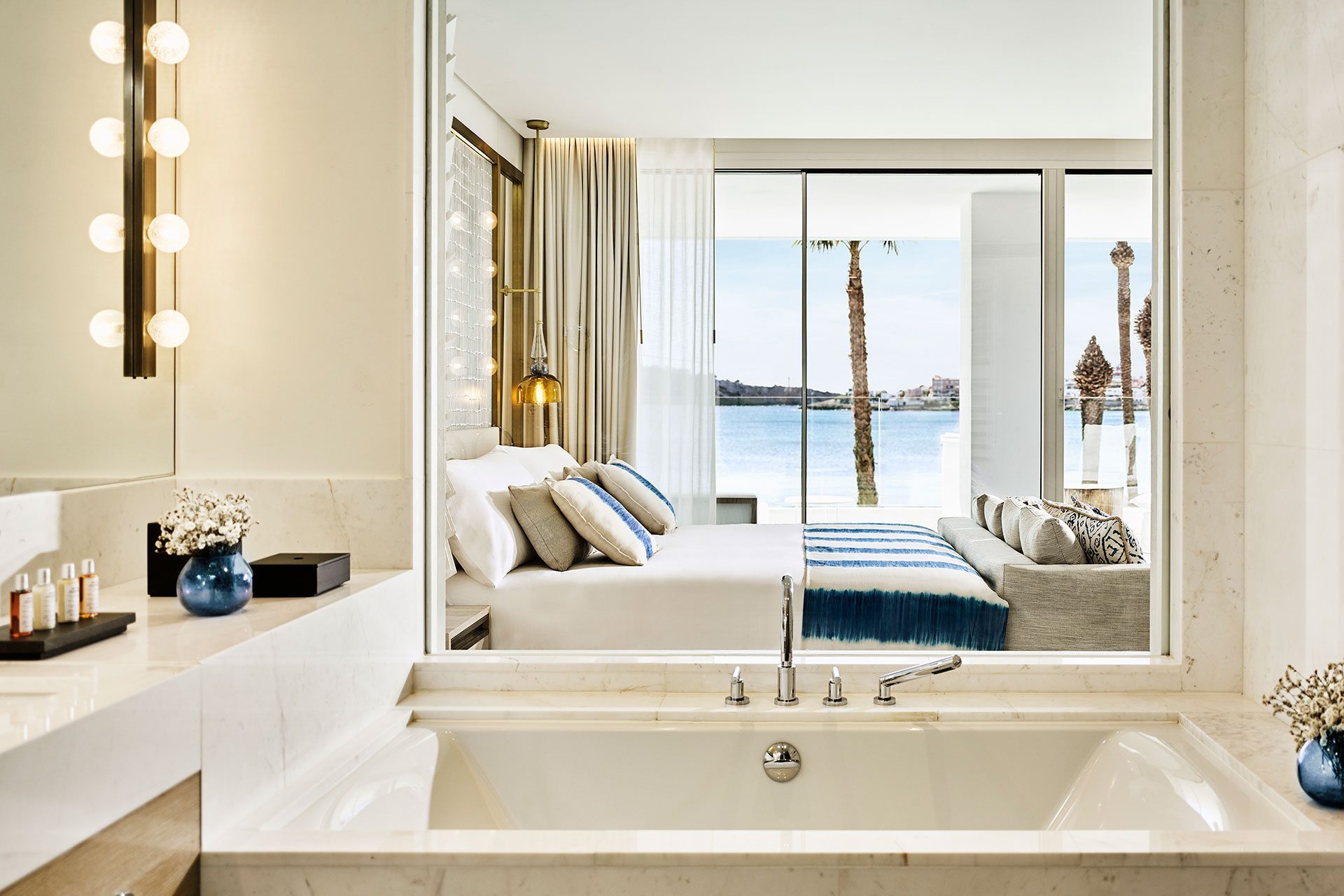 Designed to be the ultimate playground for grownups, every element has been carefully considered to provide guests with the finest, authentic island experience. The resort itself is a masterclass in understated luxury  – natural materials like marble, stone and rope are used against a cool palette of whites, golds and Ibizan blues and the entrance is a light-filled atrium that leads your gaze directly through to the ocean beyond.
In typical Balearic fashion, there is no fixed agenda; breakfast is served at guest's leisure and a relaxing lunch can blend into a spirited night without once leaving the resort.  The four restaurants cater to every culinary preference; Nobu is, of course, the star attraction, with all of the signature dishes, Black Cod Miso, Yellowtail Sashimi and Tiradito, appearing on a menu that can be enjoyed in the dining room, by the pool or at the sushi bar. Equally impressive is Peyotito, an offshoot of Peyote in London, which specialises in Mexican/ Mediterranean fusion and one extensive cocktail list. Chambao has more of a relaxed beach club vibe with a range of fresh, local dishes and Celicioso is a café that complements the wellness programme with a selection of smoothies, juices and gluten free sandwiches.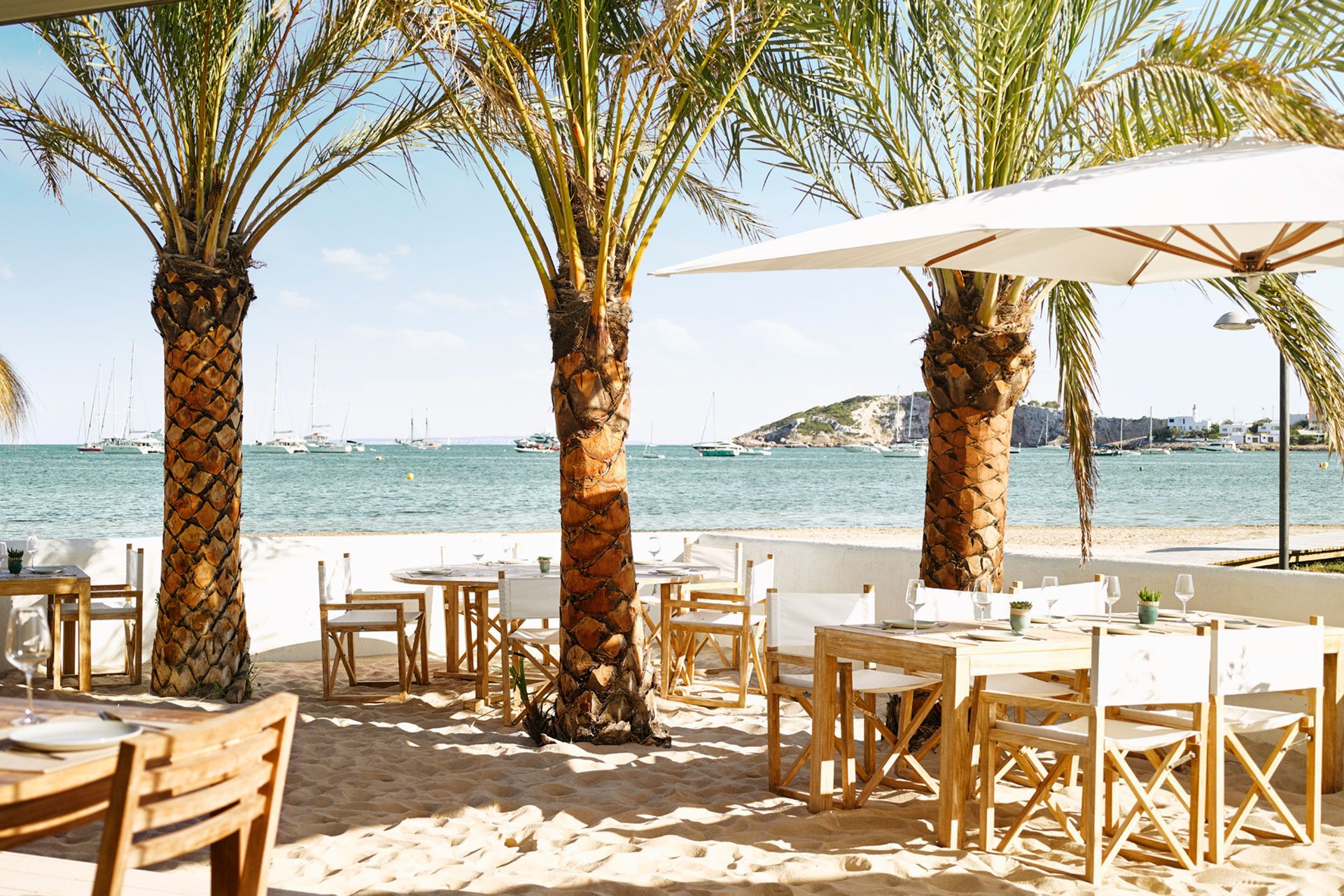 Signature spa treatments from Six Senses include bamboo massages and detoxifying body wraps and all beauty therapies can be taken anywhere on the resort, including a beautiful beach cabana. There is also an extensive and considered wellness programme that includes daily mindfulness and yoga. Personal concierge touches include a boat service with mooring and a Kids Club, with activities ranging from cookery classes to swimming lessons.
48 Hours in Ibiza: How to Party Properly
If pre-demand is anything to go by (the summer season was fully booked before it even opened) then Nobu Ibiza Bay is well on its way to firmly establishing itself as THE luxury Ibiza destination. Book early to avoid disappointment.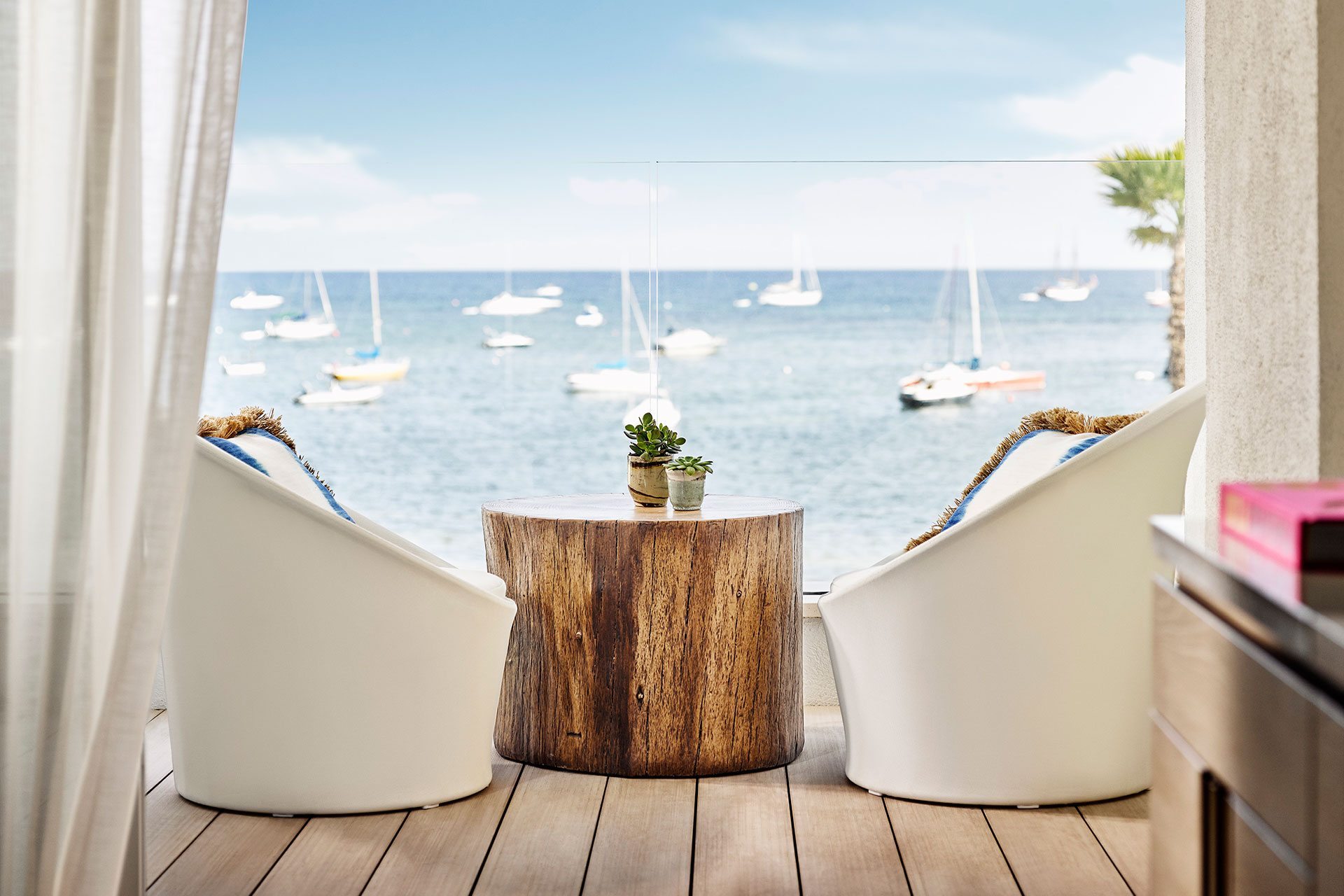 Book it:
Rates at Nobu Hotel Ibiza Bay start at €490 (approx. £425) per night, based on double occupancy.  The hotel is a member of Small Luxury Hotels of the World.
For more information and/or to book please visit: www.nobuhotelibizabay.com  
READ MORE: Erin Knowles' Luxury Wellbeing: Island Retreats | The Spa Guide 2017
---