The city's most famous hotel turns 130 this year and is still attracting Hollywood's finest, says Caiti Grove.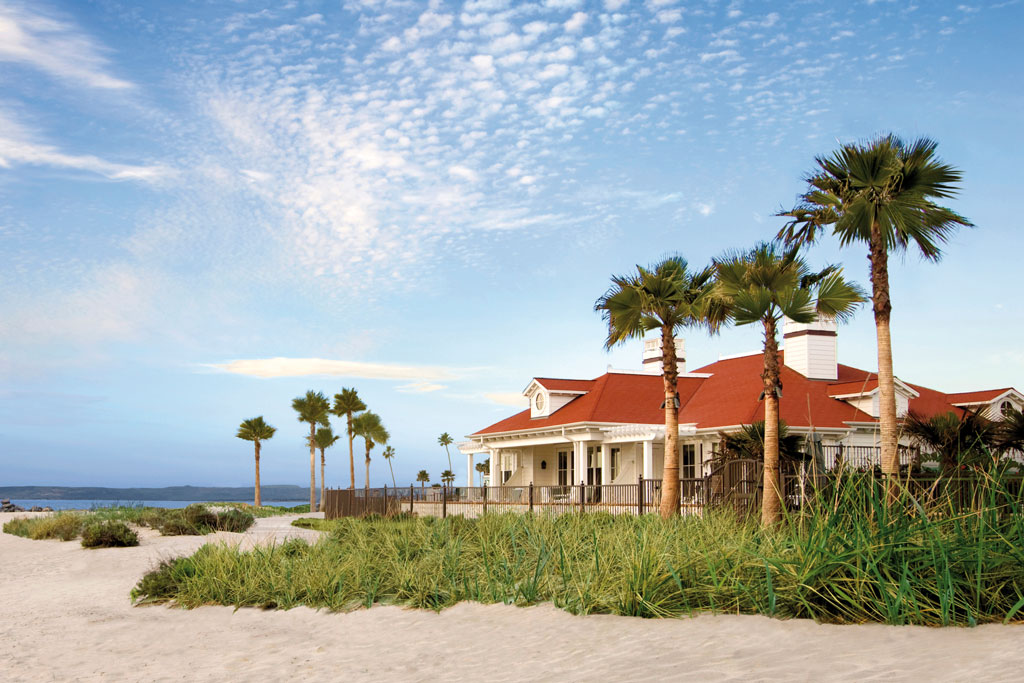 An urban sprawl along the Pacific coastline, San Diego has a distinctly city-on-the-sea attitude. East Coast hurry is strictly uncool. Trams amble around the streets of 19th-century architecture and glass business buildings. Only a 40-minute drive to the Mexican border, thousands of workers commute into the city everyday. If President Trump's pet project of a wall between the United States and Mexico was ever to be fully realised, a whole lifestyle of brunch, burritos and ceviche would implode – along with a much-feared dip in the local economy. But San Diego is also made for vacations. Across the bay from the downtown mainland by boat or bridge stands one of the city's best-known landmarks, the Hotel del Coronado. Its role in film history was secured a long time ago when director Billy Wilder rolled into town to film Some Like It Hot, with Marilyn Monroe as its central star.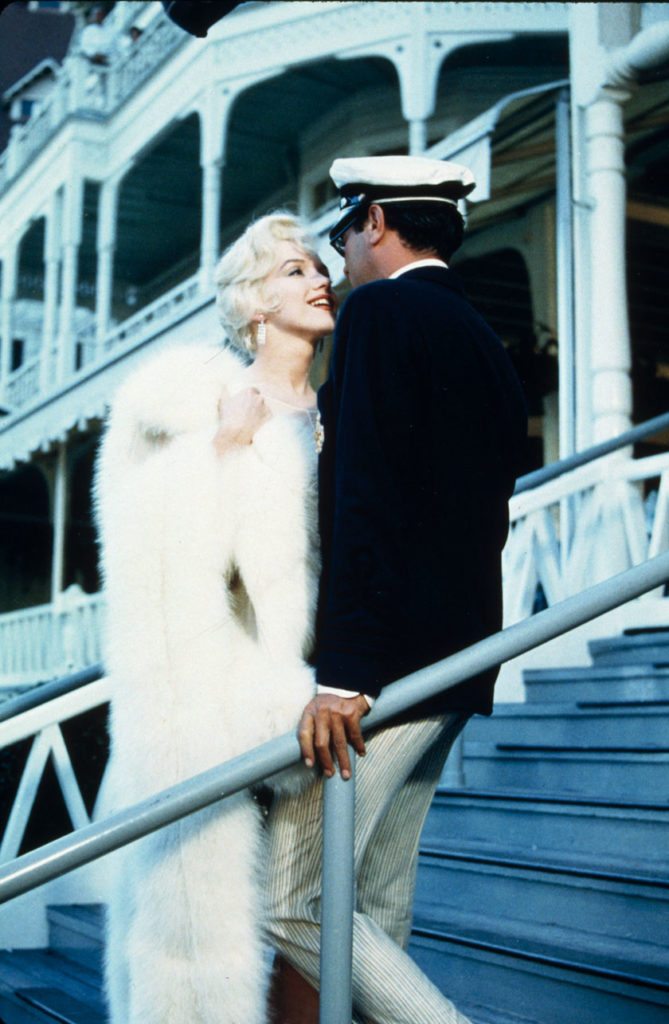 The opener where she sashays up the wooden steps to the hotel's verandah (still intact), and the company of male residents peer over their newspapers to watch her teeter past, made movie history. Turning 130 this year, the hotel still exudes the same charm with its white stuccoed walls and sunny rooms. The Pacific Ocean crashes to the shoreline onto an expansive sandy beach where aspiring yogis sit in the lotus position. A hundred feet behind them, families settle under white parasols by the pool. A huge hexagonal ballroom shaped like an enormous bell tent with a dark terracotta roof is film set-esque against the reliably blue sky and choppy sea.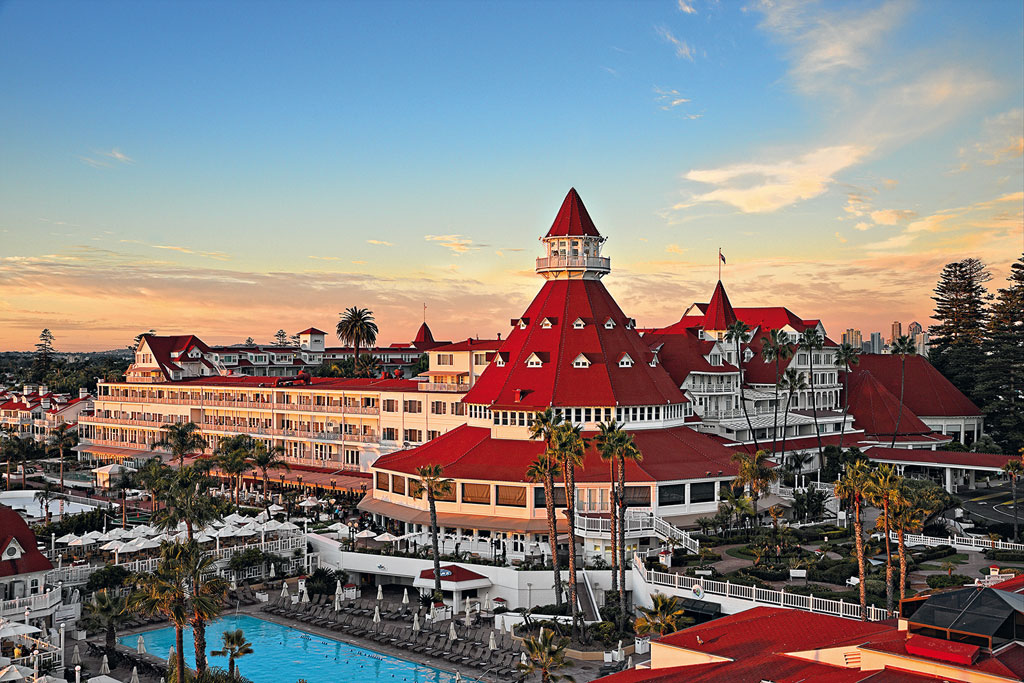 Today's visitors still walk through the bosky inner courtyard to their rooms to watch the sea from bedroom balconies while private types – the likes of Brad Pitt, Oprah and 11 US presidents – are tucked into a new complex of apartments with its own pool. By night, dinner is served in one of five restaurants, including a mahogany dining room where the gold crown chandeliers that decorate the room were designed by the creator of The Wizard of Oz, L. Frank Baum. On the beach, guests pick out seafood for chefs to cook from an enormous spread and groups sit around bonfires to eat baked lobster and charred marshmallows under the stars.
In the morning, head for a pre-breakfast spin overlooking the beach and mermaid workout classes – surely the most Californian invention since Gwyneth Paltrow had bees sting her face to stimulate blood flow. Participants don shimmery turquoise and pink fish tails and line up in the water for exercises to tone the stomach and work the core – tricky when one's legs are tied together.
Although the room rate has racked up from $2 per night in 1888 to £312 in 2018, some things have just never changed.
For more information, visit hoteldel.com
MORE TRAVEL: 48 Hours in Los Angeles | 48 Hours in Copenhagen | 48 Hours in Munich 
---