As Sebastian Coe flies to Czech Republic for this month's athletics Continental Cup, he will keenly feel the loss of the world's greatest female athlete, Irena Szewinska.
Forty years ago, I broke a cluster of world records, one of which fell on the day I was due to graduate. When I did finally make it to the ceremony that honoured my rather fitful academic commitment, my history tutor remarked, I think playfully but perhaps not, that I was the only student he'd ever taught who regularly handed in essays on British Airways headed note paper.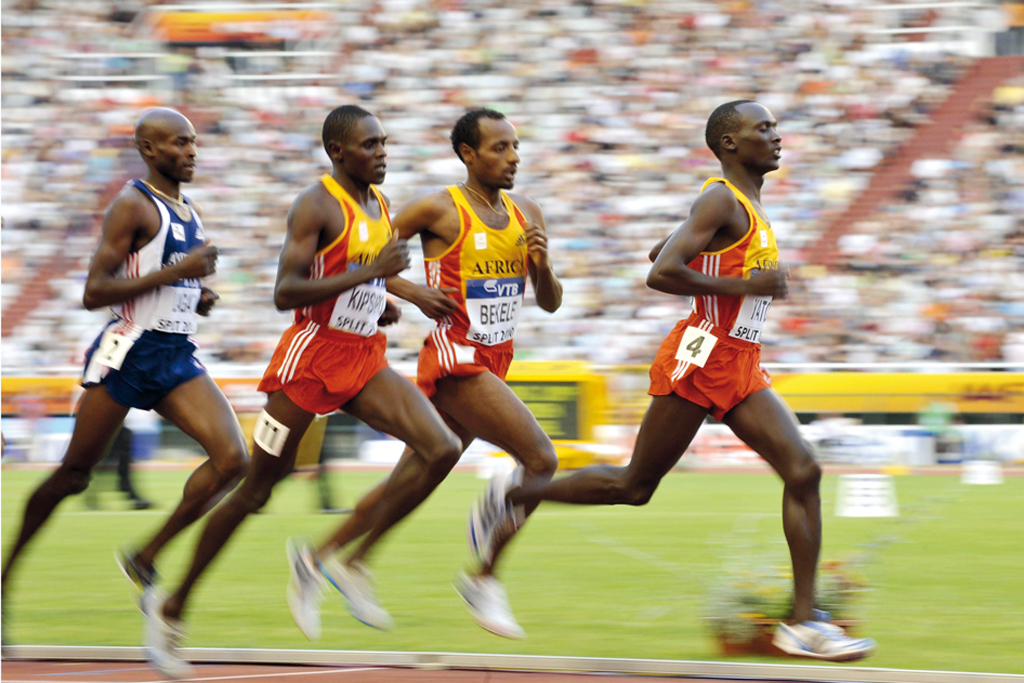 The Greatest Athlete
As I scribble this month's column some 30,000 feet above Europe it would appear not much has changed in the ensuing years. I was on my way back from Warsaw to represent athletics at the funeral of one of the most lustrous and decorated athletes in the history of our sport. Irena Szewinska, arguably the finest female athlete of all time, has left us all too early. Sport comes alive not in the committee room nor on the balance sheet nor even in the record books, although, having said that, Szewinska is the only athlete in history, male or female, to have held the world record in the 100m, 200m and the one lap.
Between 1964 and 1980 she competed in five Olympic Games, amassed seven medals, three of which were gold. She was grace and elegance personified on and off the track and inspired more than a generation of athletes, myself included. As a teenager I watched her win at Crystal Palace and then spend over an hour signing autographs; I learnt a lot that day and not just because I was a recipient of one of them.
Sebastian Coe on Cricket: England V India
End of an Era
During the London Olympic years, I escorted her on to the Olympic Park in its early construction phase. She was a member of the IOC's coordination. Behind the safety fence the work continued while I explained how our venues were progressing. Mid-flow the work ceased and a group of construction workers walked towards us, we held out our hands and smiled as they ignored each one of us apart from Irena. She was their national hero and they couldn't believe they had the chance to talk to her in our little corner of London.
Sadly, she will not be with us for the highlight of the athletic season this month in Ostrava in the Czech Republic, only a short journey from her beloved Poland. The IAAF Continental Cup is the successor to the World Cup, the inaugural trophy of which Szewinska won in Dusseldorf.
Leaving a Legacy
As The World Cup was about national teams, so the Continental Cup this year is an intercontinental championship teaching today's best athletes that there are no longer separate men and women's competitions; instead team standings are determined by the combined teams of both genders. Ostrava will also witness some innovation. A mixed 4 x 400m relay will make its debut before the World Championships in Doha next year.
Ostrava is a city that is using sport to transition from the staple industrial base that is now sadly a thing of the past. Buts it's a city that understands athletics and has already sold out for the two-day competition. I shall be there, but I will miss Szewinska and her presence in our sport.
---