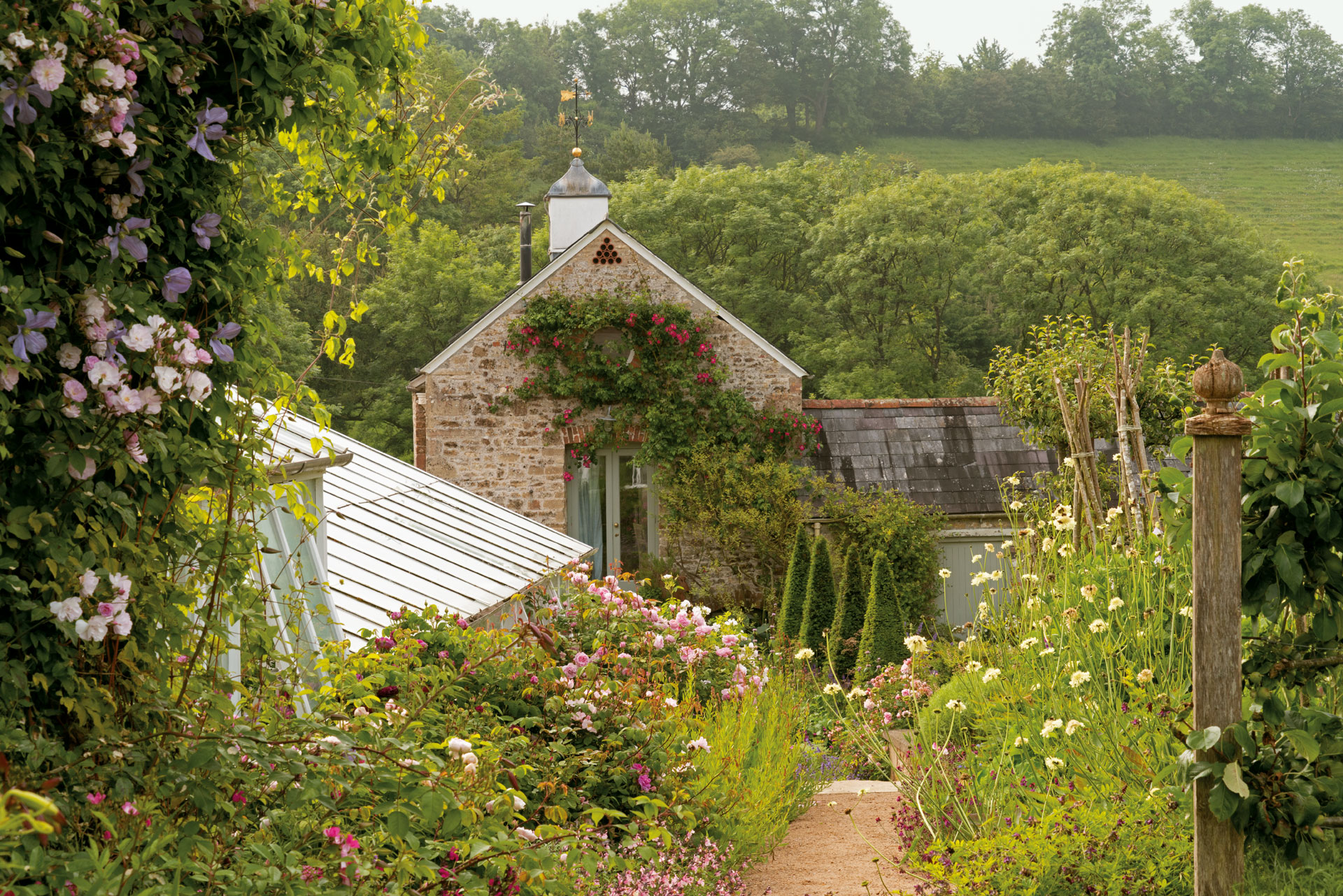 The Secret Gardens of Somerset: A Guide
---
A new book takes readers on a tour of England's horticultural heartlands
Filled with picturesque hilltops, pastoral vales and dramatic coastlines, it's no surprise Somerset is home to so many beautiful gardens. In her new book, Secret Gardens of Somerset, Abigail Willis takes readers on a tour of the best green spaces the West has to offer – from the historic to the pioneering. Read on for a sneak peek.
Secret Gardens of Somerset
Midney Gardens, Somerton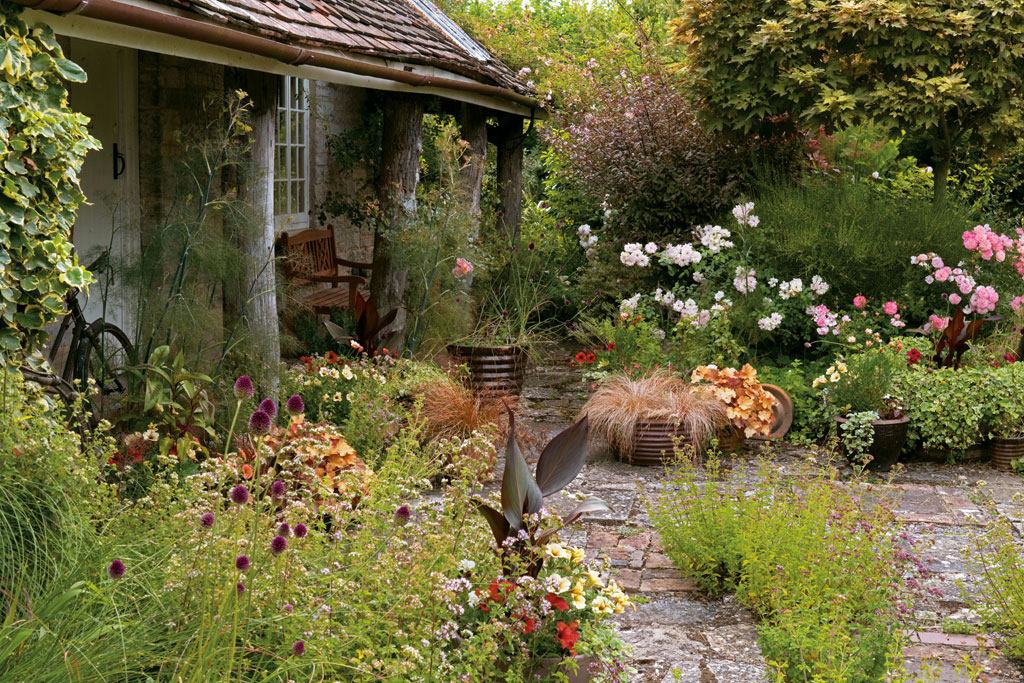 A combination of plantsmanship, flair for colour and a quirky do-it-yourself ethos makes Midney Gardens one of Somerset's most singular new gardens. Created from scratch in a little under ten years by Dave Chase and Alison Hoghton, Midney Gardens are a testament to what can be achieved with talent and a tight budget.
The gardens lie on the edge of the Somerset Levels about 1.5 kilometres/1 mile south-east of Somerton, the one-time capital of the Saxon kingdom of Wessex. The skyline in this low-lying part of the world is shaped by the gentle contours of the Mid Somerset Hills while the local abundance of fossil-rich Blue Lias stone is reflected in the architecture of the couple's home, a former gamekeeper's cottage.
Dave and Alison moved here from Berkshire in 2009 with the aim of making 'one of the best gardens in Somerset'. midneygardens.co.uk
Batcombe House, Batcombe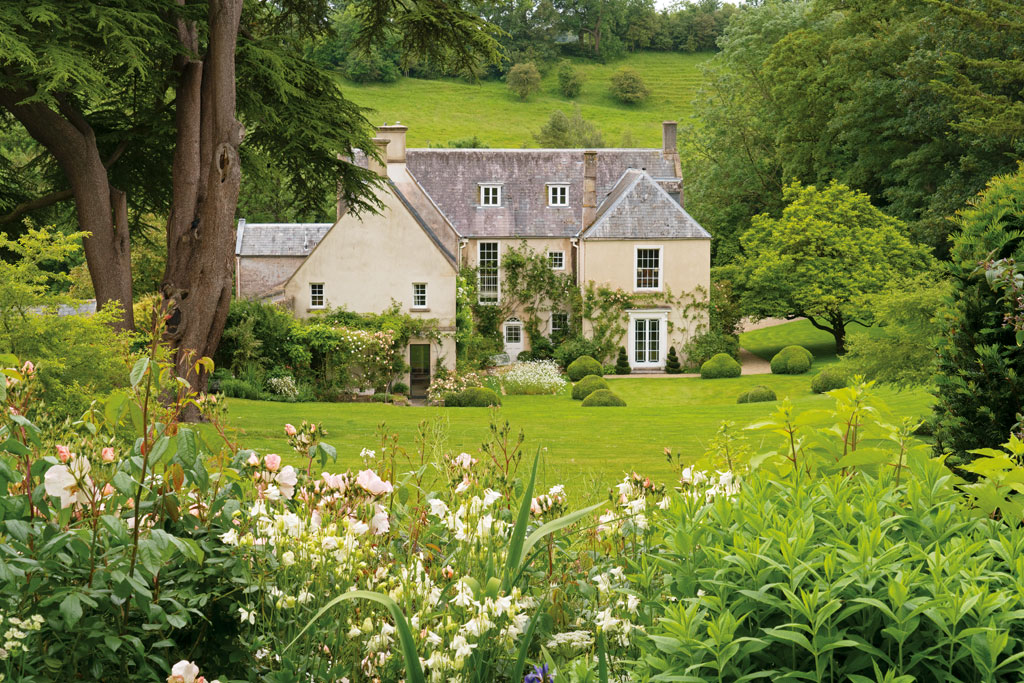 A place of great natural beauty was top of the search criteria when Libby and Alexander Russell were house-hunting for a family home in the countryside. They found their dream location at Batcombe, one of the prettiest villages in east Somerset, whose origins stretch back to Saxon times, and which today is a thriving community that lies enfolded into the steep valley of the river Alham between Bruton and Frome.
'The house needed quite a lot of work', recalls Libby, 'and the vendor dropped me off in the meadows belonging to the property and told me to walk down. From the meadows there are fantastic views to Creech Hill and Glastonbury Tor and by the time I got to the house I had fallen in love with the whole place, it was so beautiful.'
The house in question is Batcombe House, a handsome former rectory whose classically symmetrical, ashlar masonry façade was added in the late eighteenth century by an upwardly mobile rector. Its grounds were also in need of attention, providing the ideal blank canvas for Libby, a garden designer who worked for many years for the renowned Batcombe House designer Arabella Lennox-Boyd before setting up her own practice, Mazzullo + Russell, in 2014.
Stoberry House, Wells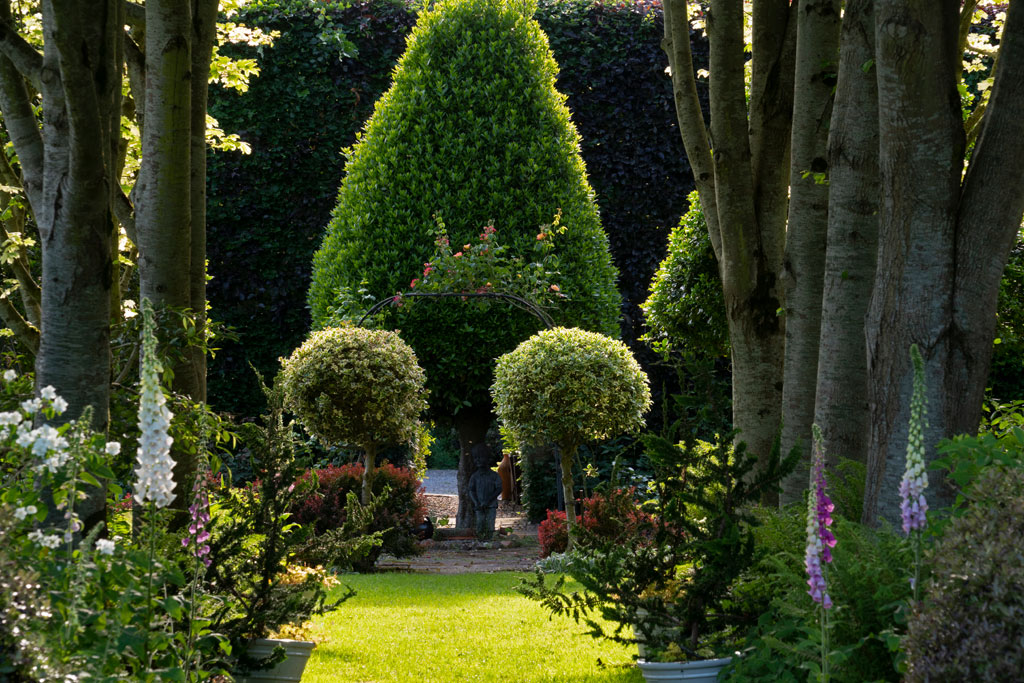 From its lofty position on the south-facing slopes of the Mendip Hills, the 2.4-hectare/6-acre garden of Stoberry House surveys a sublime panorama that takes in the eighteenth-century parkland of Stoberry Park, the Gothic towers of Wells Cathedral, the iconic  silhouette of Glastonbury Tor floating above the Vale of Avalon and even, on a clear day, the Purbeck Hills in distant Dorset. It is a quintessentially English vista but the garden created here by Frances and Tim Meeres Young is anything but parochial. There is more than a hint of Africa running through its veins, perhaps not surprisingly given that Frances is an artist who is African born and bred, and the couple came to Somerset after many years of living in Lesotho and Botswana. stoberryhouse.co.uk
Greencombe Gardens, Porlock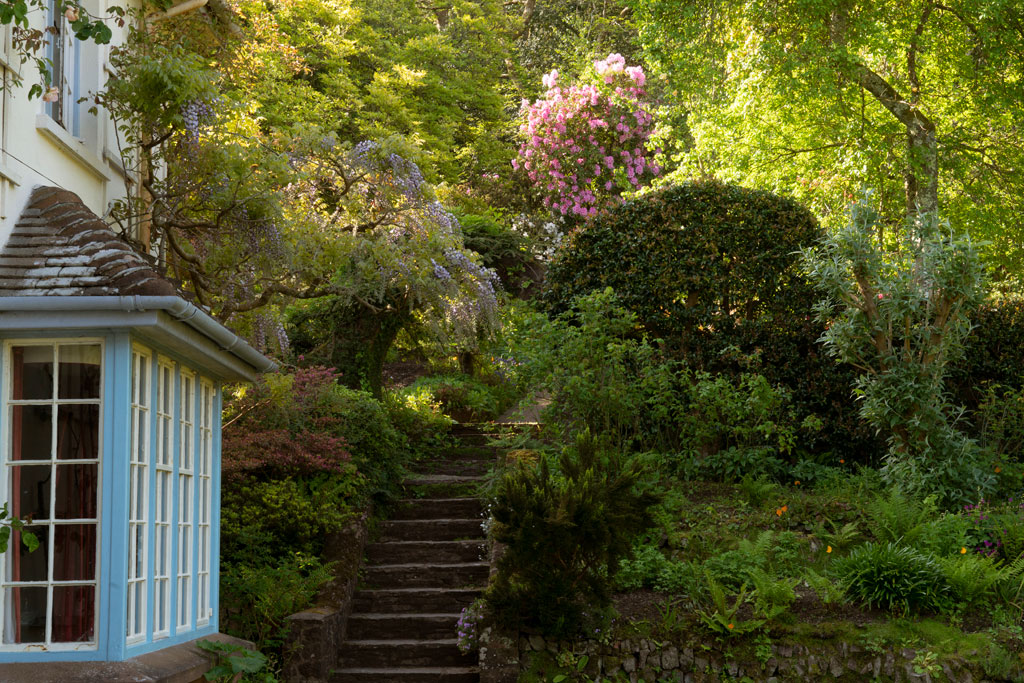 Visitors to Greencombe would do well to heed the 'Look up, look down, look back' sign propped up amid the ferns and periwinkle (Vinca) by the front door.  The enchanting woodland garden created by Joan Loraine between 1966 and her death in 2016 is horticultural armchair travel at its most immersive. Poised on a 1.4-hectare/3½-acre strip looking north over Porlock Bay, Greencombe's global treasure chest encompasses four National Plant Collections and has seasonal interest at every turn, from forest floor to tree top. greencombe.org
Common Farm, Charlton Musgrove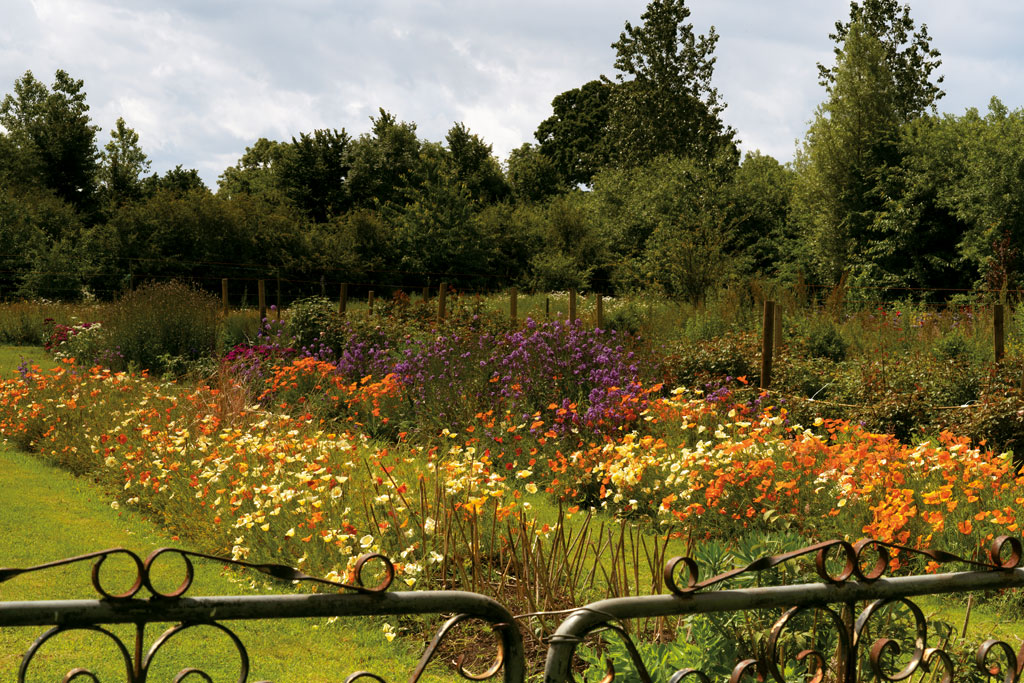 Remaining true to their environmental principles, Fabrizio Boccha and Georgie Newbery have created a modern Arcadia at Common Farm, a productive garden that enriches rather than exploits its surroundings.
Although familiar to thousands from the pages of Instagram and Twitter, where owner Georgie Newbery is a popular presence among the gardening community, Common Farm is a delightful discovery in the real world too. Inconspicuously sited alongside a rural lane, it is a working flower farm rather than a traditional ornamental garden, and one where ecology rather than formal design is the driving force. The 2.8-hectare/7-acre plot lies on the south-eastern edge of Somerset, near the borders of Wiltshire and Dorset, where the eastern horizon is bounded by the wooded expanse of Selwood, the ancient royal hunting forest that once formed a belligerent buffer zone between Britons and invading Saxons. commonfarmflowers.com
Extract taken from Secret Gardens of Somerset by Abigail Willis, photography by Clive Boursnell.
Best Gardens in the UK / London's Loveliest Florists / More on Gardening