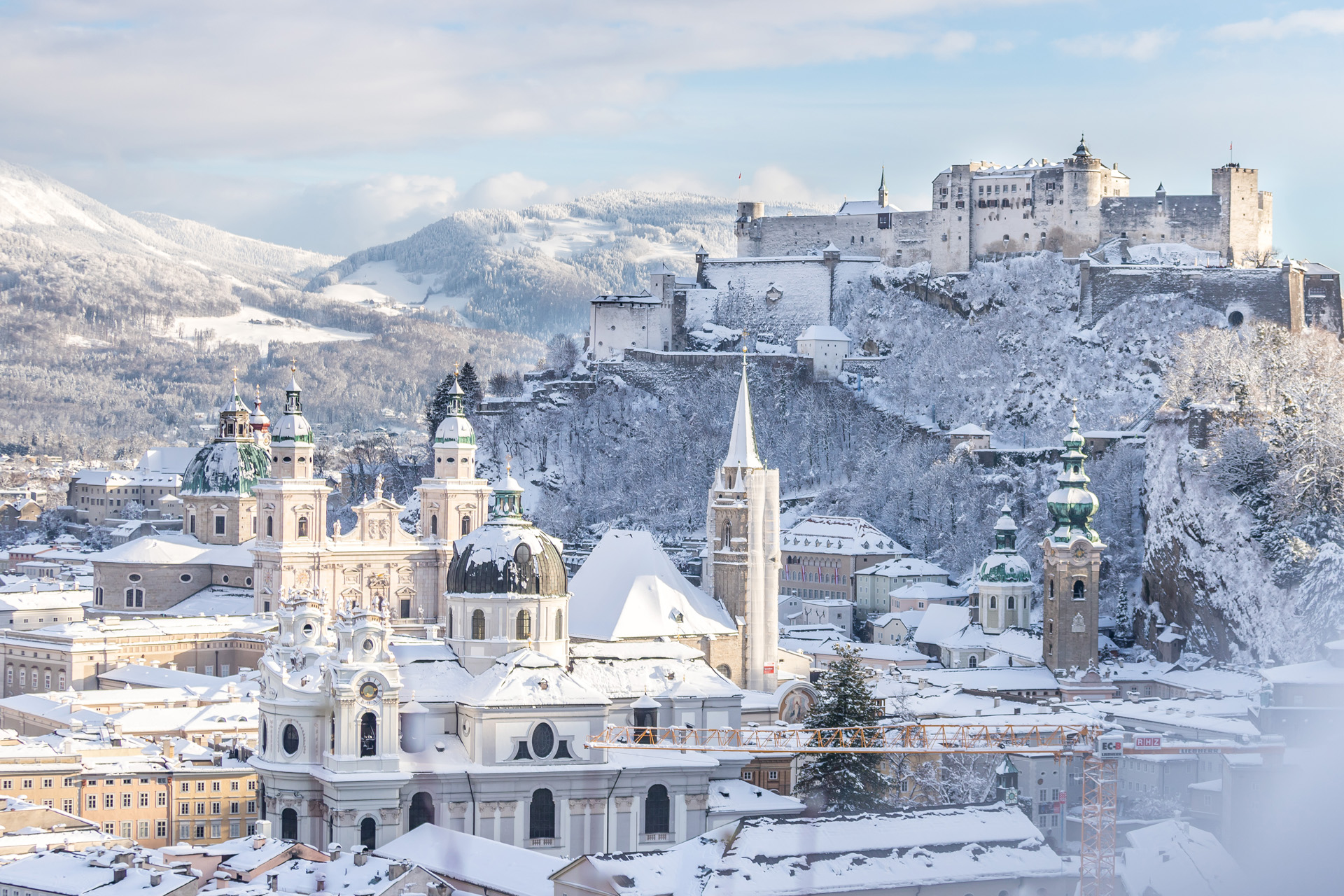 White Christmas: These Are The Snowiest Cities In The World
Dreaming of a white Christmas?
Crunching thick winter soles through fresh snow, watching tree branches bend under the weight of snowfall, feeling the slight burn of icy air as you breathe in through your nose: snowfall is always a thrilling sight. And while we often dream of bucolic countryside scenes coated in white (the kind we see on Christmas cards, too), snowfall is often at its prettiest – perhaps because it is unexpected – in cities. The team at adventure holiday provider The Bucket List Company agrees; they have studied average rates of December snow fall across the globe along with Instagram hashtags to collate a list of the world's prettiest snowiest cities for some winter holiday inspiration. If you're looking for a winter escape, these are the most aesthetic and snowiest cities in the world – white Christmas (almost) guaranteed.
Read the C&TH Responsible Tourism Guide
White Christmas: These Are The Snowiest Cities In The World
10. Syracuse – New York, USA
Average December Snowfall: 183 mm
New York City is known for its sweltering summers and icy winters, but head further north in the State for a smaller city with plenty of snow cover. Visit the nearby Beaver Lake Nature Centre and Onondaga Lake Park to add some nature to your city break, too.
9. St. John's – Newfoundland and Labrador, Canada
Average December Snowfall: 249.1 mm
Located on the eastern tip of the Avalon Peninsula on the island of Newfoundland, St. John's is a quaint fishing village style city, and one of North America's oldest cities. The plenty of snowfall makes a wonderful sight as it falls onto the colourful buildings.
8. Erfurt – Germany
Average December Snowfall: 33.8 mm
Europe's only entry on this list, Erfurt is located in the wide Gera River Valley in central Germany. Though snowfall tends to be light and relatively fast-melting, the mediaeval old town – one of Germany's best preserved – is idyllic with snow cover in the winter months.
7. Saguenay – Québec, Canada
Average December Snowfall: 336.2 mm
Known for the Saguenay Fjord, Saguenay is a quaint city in Québec steeped in history, acting as a gateway into plenty of outdoor activities, including skiing, snowboarding and snowshoeing.
6. Glacier National Park – British Columbia, Canada
Average December Snowfall: 348.1 mm
In western Canada, the Glacier National Park attracts a hefty amount of snowfall annually, feeding the active glaciers and causing frequent avalanches. Head here for alpine vibes and lengthy walks.
5. Québec City – Québec, Canada
Average December Snowfall: 358.1 mm
Still in Canada and back to Québec, Québec City is a lovely city, known for its continental weather patterns (balmy summers, icy winters). Head here for city vibes coupled with pretty old buildings and Canadian friendliness.
4. Sapporo – Japan
Average December Snowfall: 423.1 mm
Japan's largest city north of the Tokyo capital, Sapporo is situated on the Hokkaidō, Japan's northernmost island. Having hosted the 1972 Winter Olympics, the first Winter Olympics ever held in Asia, icy conditions are a given during winter in Sapporo – so much so that the city even hosts an annual Snow Festival.
3. Toyama – Japan
Average December Snowfall: 54 mm
Though it receives considerably less snow in December than Sapporo, Japan's Toyama Prefecture is home to Tateyama, famous for its snow walls which have historically reached up to 66 feet.
2. Erie – Pennsylvania, USA
Average December Snowfall: 62.1 mm
Back across the Pacific to the States for the runner up, Erie – Pennsylvania's fifth largest city on the banks of Lake Erie, which guarantees snow in December. In fact, snowfall was so heavy on Christmas Day in 2017 that it was declared a snow emergency.
1. Akita – Japan
Average December Snowfall: 64.3 mm
With ski resorts and hot springs galore, it makes sense that Akita – one of the world's most popular winter holiday destinations – tops the list of the prettiest snowiest cities (even if 'Akita' translates to 'autumn field'). Located in Japan's Honshu region in the northwest, average temperatures drop in December – to around 3°C, and even colder in January and February – for a long winter that typically only eases off in April.
Featured Image: Salzburg old city (c) Getty.