With weight loss guaranteed, these medispas will put you through your detox paces, but you'll come out smiling (eventually)
Hard and Fast: The Best Spas for Weight Loss
Sha Wellness
Alicante, Spain
This wellness temple in white – part sleek hotel with canopied sunbeds around an infinity pool, but mostly a centre dedicated to immersing you in every aspect of your health – is rooted in the Japanese tradition of macrobiotics, which uses food as medicine. And how magnificent it is too. Based on whole grains, seasonal vegetables, legumes, fruits, nuts and seeds, it's both nourishing and surprisingly plentiful. You'll also find the very best of East meets West therapies achieved with kindness, professionalism and a desire to deliver results.
Where else might you get the latest technology and techniques developed by NASA and Harvard to maximise cognitive abilities (book a session with the wondrous Dr Bruno Ribeiro) or have genetic studies done to analyse your health predictors? The list of treatments is endless but luckily they have a useful app to keep you up to speed. Guests run the gamut from A-listers like Monica Bellucci to Masters of the Universe on burnout, who can hide away in one of 11 new private residences. Add in a hit of vitamin D from the Spanish sun and SHA is a complete recipe for health success.
BOOK IT: Healing Holidays offers a four-night Rebalance programme from £2,399pp all-inclusive, with flights and transfers. healingholidays.com
The Original FX Mayr
Lake Wörthersee, Austria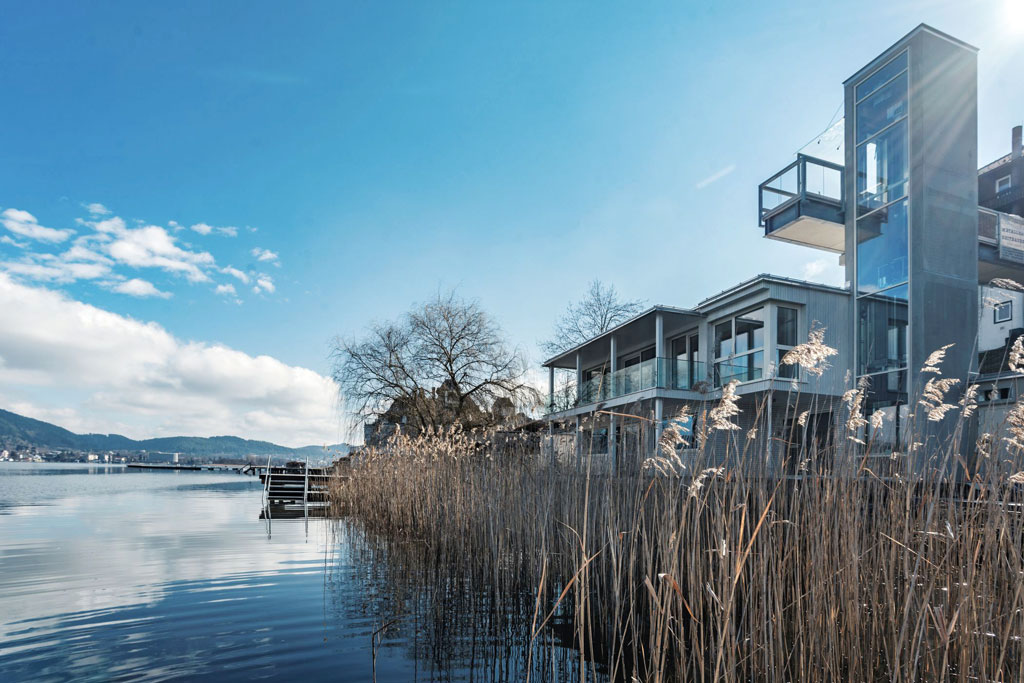 Gone are the days when the Mayr cure just meant Epsom salts, chewing stale bread till your jaw ached and sipping broth, though these elements very much remain at its core. Today's Mayr therapy takes the mental and emotional part of health and healing a lot more seriously. Here at FX Mayr Original, the home of the Mayr cure from which others sprang, on the edge of glittering Lake Wörthersee (ask for a lake view room), this means evening meditation and access to the wonderful psychotherapist, Claudia Waldner.
There are personal yoga lessons, shiatsu (stress-relieving), silent eating (to reconnect in a healthy way with food) and an overall ethos that recognises mental stress as a signifier of physical malfunction. A design revamp within the last few years (along with ditching the traditional dirndl uniform of the staff) has added a beautiful new sauna just metres from the lake's edge (do take a dip), electric bikes and guided hikes, which have all breathed new life into this classic institution, to which guests return again and again. Submit to the cure in its entirety – mind, soul and body – and new life will be breathed into you too.
BOOK IT: Seven-day FX Mayr cure programme from £1,305. Rooms from £185 per night. original-mayr.com
Buchinger Wilhelmi
Überlingen, Germany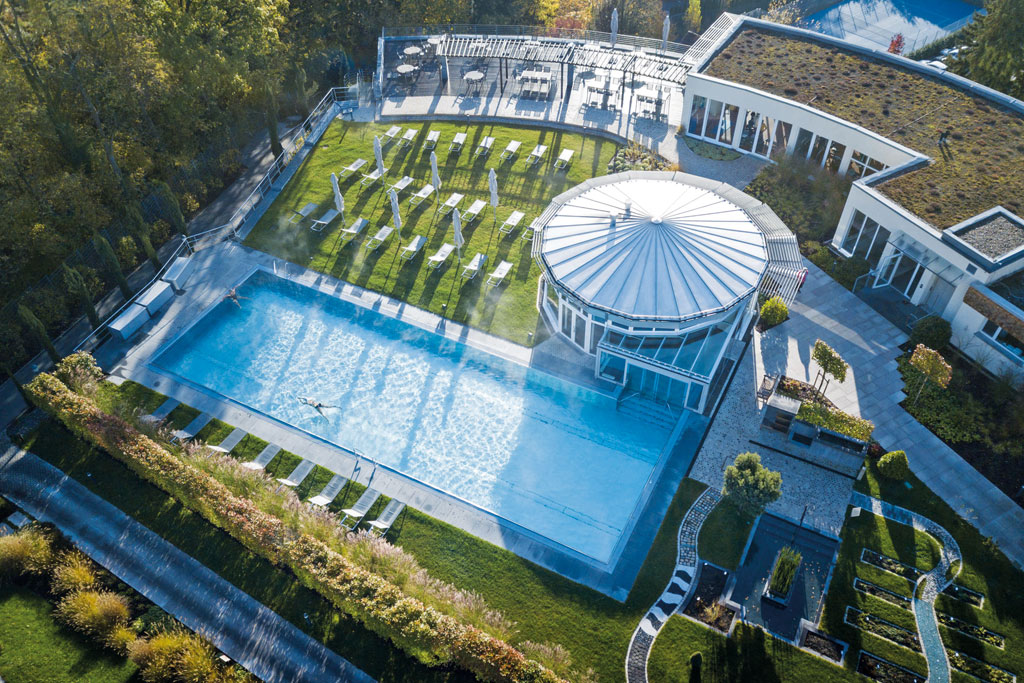 Research has proved that fasting is one of the most therapeutic methods of dealing with the diseases of modern living (obesity, cancer, diabetes, allergies etc). It is known to regenerate the immune system, reduce inflammation, blood pressure and cholesterol; it also releases endorphins. What's not to love? Well, not eating solid food for ten days is not without its challenges so you definitely want to undertake it in a calm, safe and supervised environment. This is Germany's foremost clinic, set on a steep hillside above Lake Constance and started by Dr Otto Buchinger in 1953 after he self-cured himself of chronic rheumatic fever.
Still run by the family, the loving care of the staff eases you through the process. The 250-calorie a day liquid fast involves light soups and broths, delicious apple peel tea with honey, as much water as you can manage, the occasional enema, hot liver compresses (so comforting), blood tests and turbo- siestas. The daily walks are invigorating and keep you connected to both nature and other guests. Yes, you will lose weight, yes, your skin will glow, yes, you will sleep deeply. There is also something intrinsically affirmative about achieving abstinence.
BOOK IT: Ten-day programmes from £2,340pp all-inclusive. buchinger-wilhelmi.com
Palace Merano – Espace Henri Chenot
Merano, Italy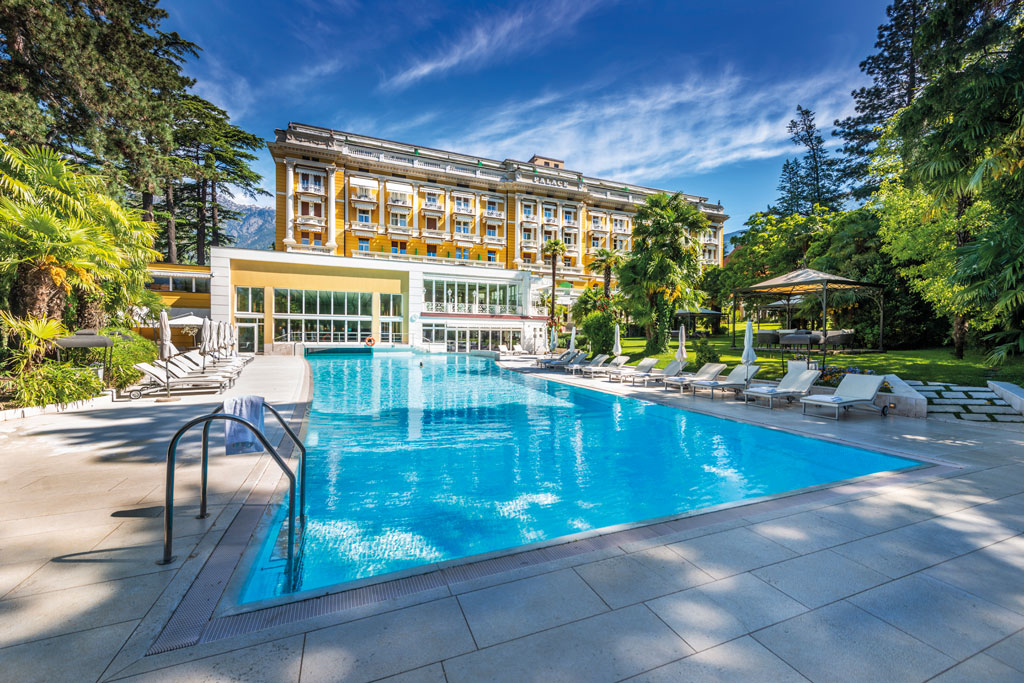 It's a given that the well-heeled Europeans and Russians who come to this mustard yellow palace to undertake Dr Henri Chenot's world-famous method will have packed ironed white chinos (the men) and LBDs (the women). And why not? The balconied dining area overlooking the gardens happily calls for a uniform, which is otherwise – categorically – a white robe. Nor should it put you off: never mind your neighbours (rotund, scrawny, alone or in twos, with dogs or daughters), it's the staff that put the heart and soul into the place, really nurturing you through your detox, an outstanding mix of daily massages based on your meridian lines, electrical acupuncture, hydro-mud baths (topped off by being sprayed down with hot and cold jets, like a prize heifer) and a bespoke diet that is beautiful, delicious… and tiny. Just introduced is an open body scanner that displays your muscle and bone density and a programme of personal training, vitamin drips and a special diet to keep you at the top of your game. Leave skinnier, stronger and, most importantly, educated.
BOOK IT: Six-day programme from about £2,380. Seven nights' double room, from £1,425pp. palace.it
Lanserhof Tegernsee
Bavaria, Germany
Lanserhof's third and most modern medispa, which stands in the foothills of the Bavarian Alps with spectacular views, is as dripping with awards as media darling Phoebe Waller-Bridge. The reasons why are manifold. Designed by leading architect Christoph Ingenhoven, it's a stylishly pared-down boutique hotel (all larch wood, glass and stone) meets bells-and-whistles high-tech clinic, to which A-listers return again and again for the now world- famous Lans Med Concept – fasting, chewing spelt rolls and that whole detoxification regime based on the original Mayr cure.
But unlike spas of a similar ilk, it's the vast plush bedrooms and excellent additional treatments – from cranio-sacral therapy and hypnosis to genetic analysis and vitamin infusions (beware your bill) – that elevate it to cult status. When you're not being massaged or having your hormones analysed, the best way to forget your growling stomach is to take morning hikes, e-bike around the lake, swim in the outdoor saltwater pool, sweat in the sauna or join any of the complementary classes such as pilates and yoga. Leave feeling like a Lanserhof evangelist. You'll be back.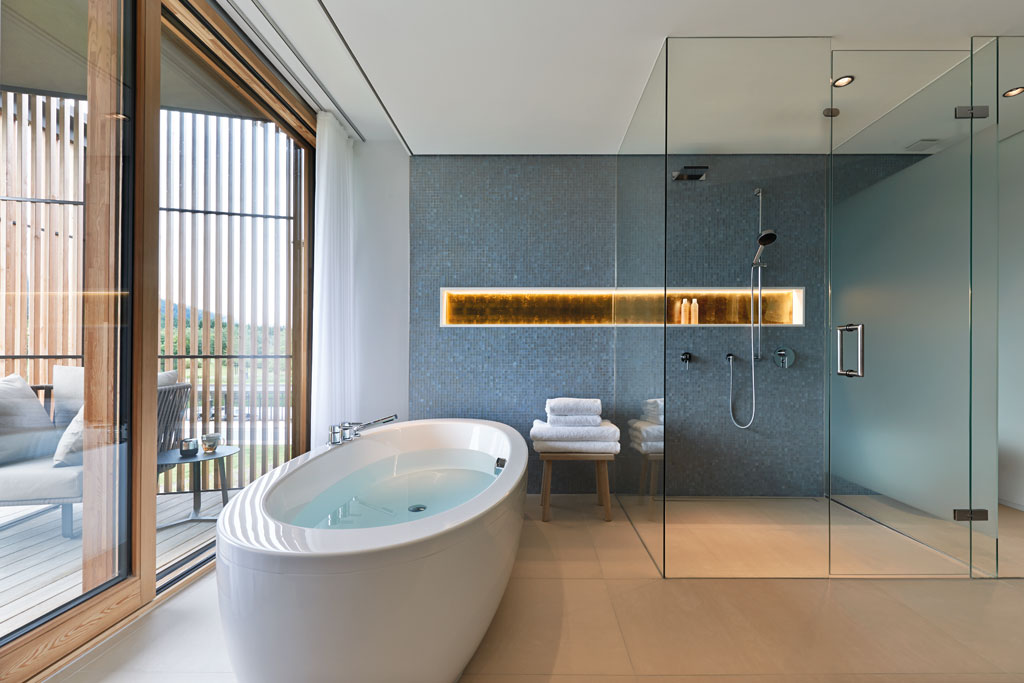 BOOK IT: Seven-day Cure Classic, from approx. £1,675 (excluding accommodation). lanserhof.com
Five Ways to Increase Energy Through Detoxification
Digestion actually starts in the nose. The smell of food gets digestive juices flowing so take your time before your first mouthful, then it's chew, chew, chew until it resembles a paste. Even if you eat a healthy diet, not chewing means you might as well be eating McDonald's. Raw food especially needs chewing thoroughly as it hasn't been softened by cooking.
Drinking enough liquid is critical to aid detoxification. Try aromatic herbal teas such as fennel, peppermint, ginger or rosemary to improve digestion. If you find drinking plain water boring, add mint or basil leaves to a jugful. The herbs infuse the water with their nutrients as well as adding flavour.
Once a month, stick to just soup and juice for an entire day, to cleanse your mind and body. Vegetarian soups and green juices are best: they are less difficult for your body to digest and also contain more fibre (critically missing from so many of our diets), aiding in the detoxification process.
Exercise every day to improve digestion and eliminate toxins through the pores of your skin. You can also sweat it in a steam room so your body can further detoxify through perspiration.
Dry brushing not only helps to exfoliate skin, it increases blood circulation, promotes lymph flow and is invigorating. Remember to brush towards the heart.
Must Pack
THE C&TH SPA GUIDE:
Ultimate Transformative Spas / Best Spas for Exercise / Spas for Mental Health
---