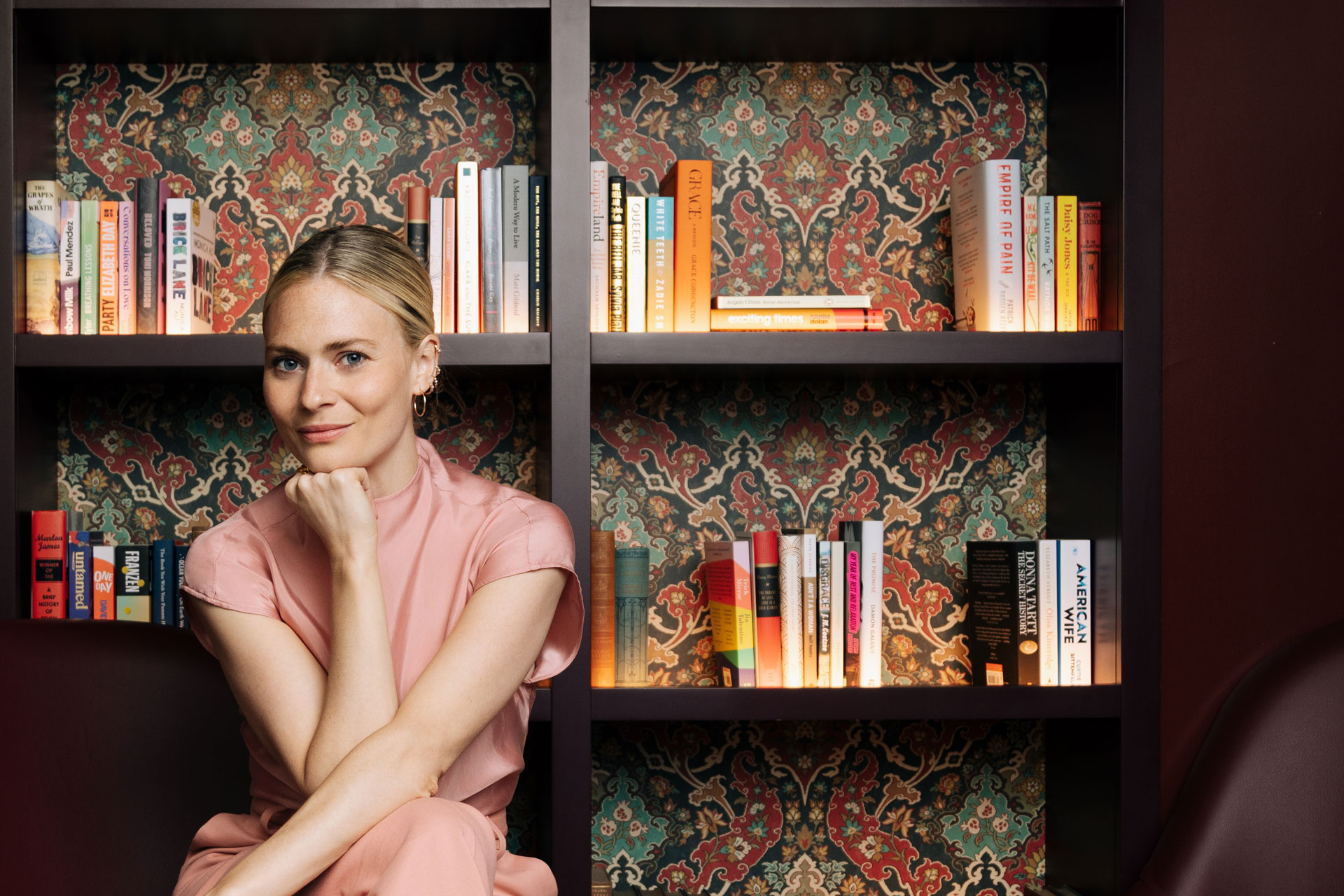 Pandora Sykes Curates The Other House Library
---
Think pied-à-terre meets private club
Author and journalist Pandora Sykes and model and climate campaigner Arizona Muse have collaborated with South Kensington's glitzy new residents club, The Other House. Opening in July, here's everything you need to know about the star-studded launch. 
South Kensington's Slick New Residents Club, The Other House, Opens this July
Does the opening of The Other House this July represent the tide turning away from exclusive private members' clubs? The new residents club — opening 5 July — has a brazenly fresh take on access with no hard and fast gated membership required. All the usual luxurious accoutrements of a private club (think wellness spaces, a state-of-the-art gym, a meditation hub, a vitality pool, it goes on), are available on tap for residents. There will also be an all-day street café, The Other Kitchen, and a signature cocktail bar, The Owl and Monkey.
Adding to this laissez faire, 'come one come all' attitude, The Other House's pitch is all about making it a 'home from home', where you're able to walk in and stay for a night, or even a year. It's all billed as it being just as welcoming to an international globetrotter, as it as to a countryside dweller looking for a city fix for a night or two. There's an equally intriguing new offering, which the hotel is calling 'Club Flats'. It's sold as the first kind of hotel accommodation the UK has seen, where 200 club flats will be available to a kind of flexitarian traveller.
Pandora Sykes Curates the Library at The Other House
Pandora Sykes is the ambassador for The Other House's library. Sykes, known for her podcast with Dolly Alderton The High Low, as well as her book How Do We Know We're Doing It Right? (a full throttle societal analysis on what it's like being a millennial woman these days), has curated a selection of her favourite fiction and non-fiction reads.
Reading, she says, quoting Zadie Smith, is her 'sanctioned addiction', and Pandora has hinted that the shelves at The Other House will look like 'placing old favourites next to new neighbours'. Pandora will also be dropping recommendations on the best places to read and bookshops to potter around in London.
Pandora Sykes: 'There's Not One Way to Lead a Good Life'
Arizona Muse Advises The Other House on Sustainability
Arizona Muse, a climate campaigner (who also just happens to be one of America's most famous supermodels) is lending her sustainability expertise as a consultant and ambassador for The Other House. Muse is assisting the hotel's nitty gritty sustainability policies — for interior design, for example, Muse and The Other House will be looking at the life cycle of the furniture. There's also a flurry of other initiatives, like examining using the low impact materials as hotel can possibly use. And, in a similar way to Sykes, Muse will be sharing her expertise with residents on how to live a more sustainable life and sharing her recommendations on the best vegan restaurants and sustainable things to do in the town.
Act Now: Arizona Muse Sets out Her Sustainable Agenda 
The Other House: A Sneak Peak of the Interiors
The Other House residents club opens 5 July. The Other House, South Kensington, 15 – 17 Harrington Gardens, SW7 4JJ, theotherhouse.com
Main Image: Image courtesy of The Other House. Credit: Shope Delano
SEE MORE