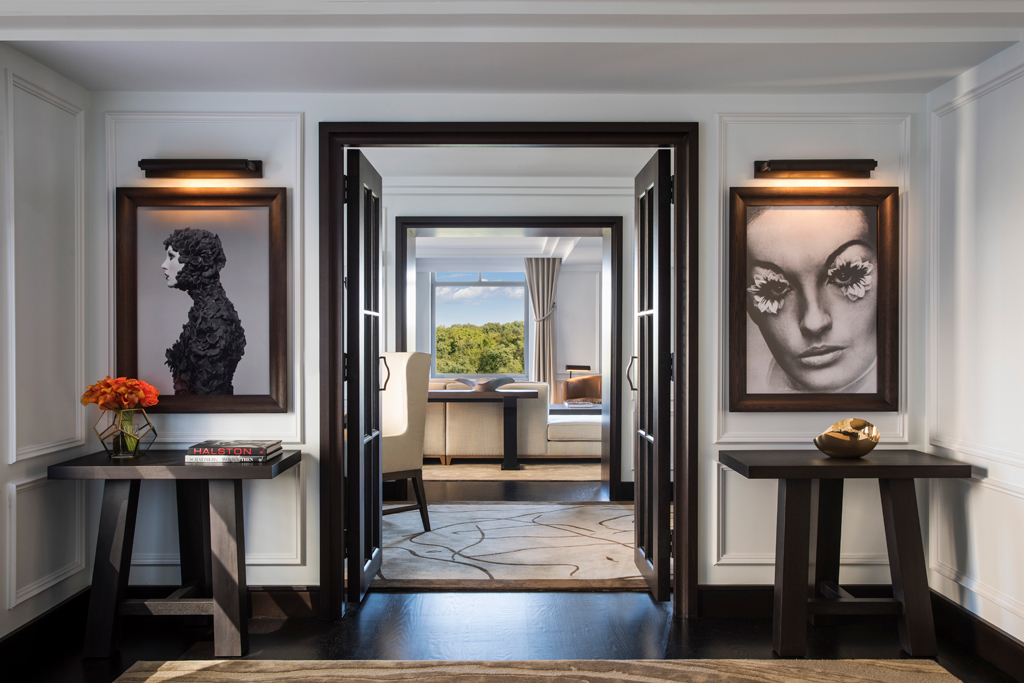 The Ritz-Carlton New York, Central Park: Review
---
Bring some razzle dazzle to your next empire state stay by checking in to The Ritz-Carlton
Heading to New York and wondering where to stay? Having recently undergone a full renovation with designs by the acclaimed Paris-based firm Giles & Boissier, The Ritz-Carlton New York, Central Park is more appealing than ever. But are the lofty park views worth the (equally lofty) room rates? Rebecca Cox checks in…
The Ritz-Carlton New York, Central Park Review
STAY
Following its recent facelift, this Ritz-Carlton flagship is more elegant than ever, with new spaces featuring gold-leaf ceilings, pink marble and plush velvet upholstery. The inviting Club Lounge (well worth an upgrade to if you're not staying in one of the highest category suites that includes complimentary access), overlooking the park on the second floor, provides the perfect space to relax between shopping trips or catch up on emails if you're mixing business with pleasure. The 253 rooms and suites are all beautifully designed to feel like an (effortlessly chic) home away from home, with chocolate and pink tones, Audrey Hepburn prints and inviting grand marble bathrooms. Arriving to a room stocked with your favourite candies, magazines and decorated with beautiful peonies is an extra special touch. However, if you're looking for the full 'city that never sleeps' experience you may be disappointed: the rooms are completely quiet and the beds pillow-soft – a good night's sleep is guaranteed.
DO
As far as New York locations go, they don't get better than this. Central Park is your back garden and you're just minutes away from the hustle and bustle of midtown's high-rise zone, and a stone's throw from the best shopping in the city (if the likes of Bloomingdale's, Tiffany's, Harry Winston's and Cartier pique your interest) on fifth avenue. If you can't drag yourself away from the hotel, you could unwind in the La Prairie Spa or check out the state-of-the-art fitness centre, though we preferred to burn calories through retail therapy and hikes downtown.
Read our full Midtown New York area guide for more ideas
EAT
The Club Lounge on two is The Ritz's take on self-service. Think a fully-staffed lounge with a full breakfast service, gourmet 'snacks' all day, appetisers (big enough for a meal) in the evening and wine, cocktails and drinks available all day. Not to mention the cheese platter, which could, we believe, provide enough sustenance for a three-day trip quite easily. Young guests (and the young at heart) will also enjoy filling their pockets from the candy jars happily situated on the way out of the lounge, perfect for long walks through the park. Should you wish to venture downstairs, Contour, the hotel's gastro lounge, features three rooms to suit your mood with a chic bar, cosy dining area and a bar-style all-day menu. Of course, being within walking distance of some of the finest restaurants (and most delicious pizza slices) in the city, you should drag yourself outside if you can bear to.
BOOK
Deluxe rooms at The Ritz-Carlton New York, Central Park start from $745 retail | Avenue Suites start from $1645 retail | ritzcarlton.com