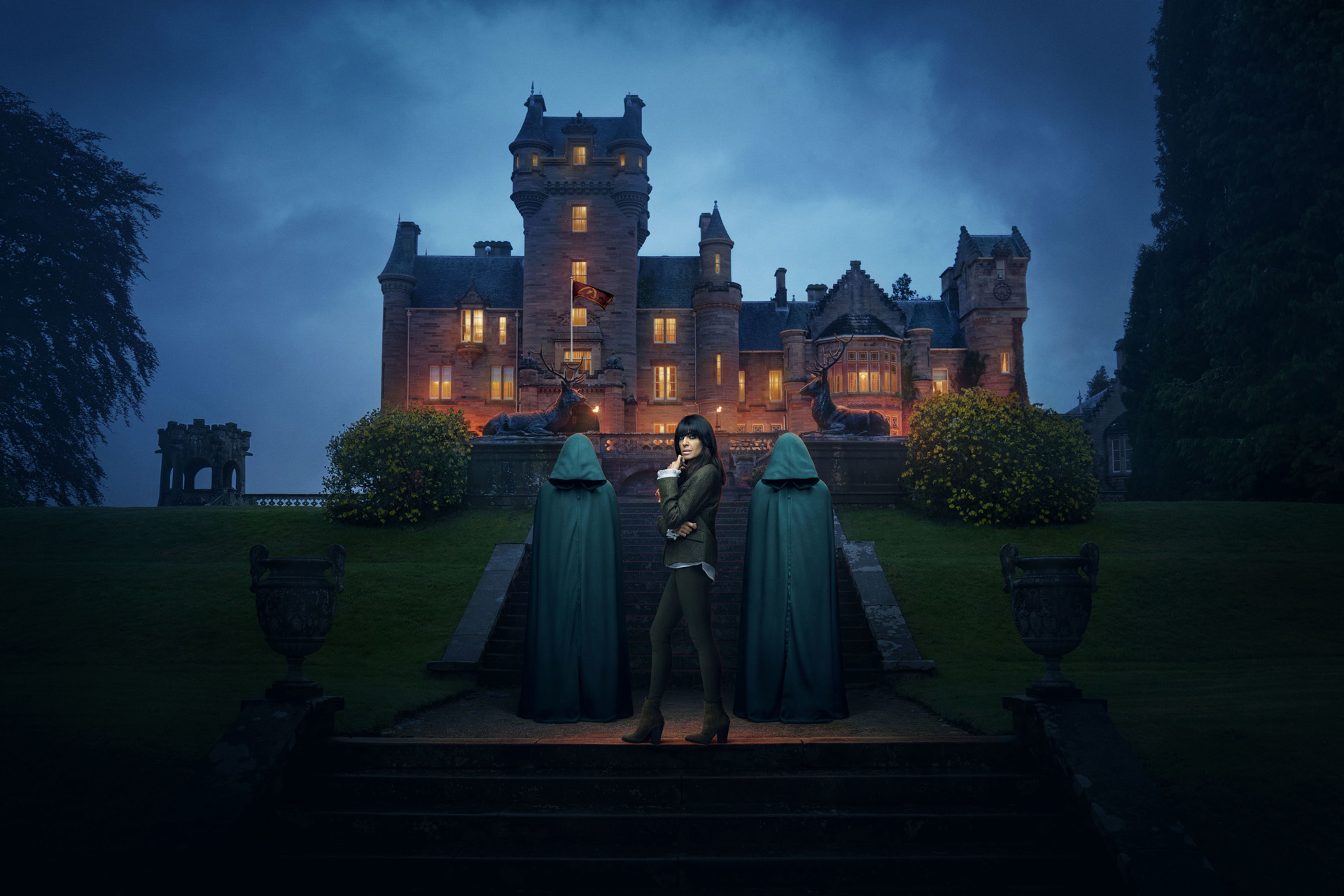 Where Was The Traitors Filmed? (& Can You Visit?)
---
Inside the BBC's new (and iconic) reality TV series
Since the first episode aired on 29 November 2022, the BBC's new reality show, The Traitors, slowly gathered a cult following with ratings jumping up between each three episode burst. By the time the final few episodes rolled around, it seemed like everyone across the nation was suddenly tuning in nightly. Presented by Claudia Winkleman and based on the Dutch series De Verraders, The Traitors sees 22 ordinary Brits picked up and dropped off at a Scottish castle, where a £120,000 prize pot is up for grabs should they make it to the end. The show gained acclaim in particular for being a breath of fresh air and normality, harking back to a golden era of British reality TV. But where is The Traitors filmed? And, more importantly, can you visit? C&TH reveals all…
Read the C&TH Responsible Tourism Guide
Where Was
The Traitors
Filmed? (& Can You Visit?)
Where Was
The Traitors
Filmed?
The Traitors was filmed at Ardross Castle in the Scottish highlands in May 2022. This is where the contestants ate, slept and socialised throughout the series, though challenges took place at different locations nearby. For example, the final challenge – involving a dramatic helicopter jump and a speed boat zipping across a vast loch – was filmed at Loch Glass, which is located approximately 30 minutes away from Ardross Castle by car.
On filming at Ardross Castle and in the Scottish highlands, Claudia Winkleman said: 'I thought I've been to beautiful places. I have never been anywhere more beautiful than the Scottish highlands in my life. It felt sometimes like we were in a painting if that's not too cheesy. 
'On day two, we saw a double rainbow and everyone was like oh my gosh, and the crew were crying, there were baby deer, there was beautiful heather, there were ancient trees, and an ancient loch,' Claudia added. 'We were all taking pictures. I FaceTimed my kids to say "you've never seen anything like it's magical". And then by day four, there had been another three double rainbows. I mean, by the end of the three weeks where we had seen 50, it was like, "don't care". But it's just the most beautiful landscape.'
Ardross Castle is situated in a rural area, lying 30 miles north of the nearest city, Inverness. Built in the Scottish Baronial style, Ardross Castle is set within over 100 acres of parkland and was built in the 19th century, mainly by Irish immigrants to the area; as a result, the surrounding village is named Dublin. Previously a hunting lodge for the 1st Duke of Sutherland, Ardross Castle has been privately owned by the McTaggart family since 1983.
Can You Visit The Castle From
The Traitors
?
Yes, you can visit Ardross Castle – if you have a wedding to plan or a corporate away day on the horizon, that is. If you'd like an experience much like that of The Traitors, Ardross Castle promotes its outdoor team building activities as a selling point. Think GPS treasure hunt, country sports, and throwback school sports sessions.
Likewise, if you're looking for an iconic wedding venue, look no further: Ardross Castle has you covered. With space for up to 120 guests, every wedding is bespoke, with no cookie-cutter packages. Think strolls through rolling parkland, drinks in Italian gardens, dancing in the Great Hall – all in the knowledge that your new favourite reality TV show was filmed right there. 
DISCOVER MORE: ardrosscastle.co.uk
WATCH: Catch up with The Traitors on BBC iPlayer. bbc.co.uk
Featured image: Claudia Winkleman in front of Ardross Castle, where The Traitors was filmed. (BBC/Studio Lambert Associates/Mark Mainz, cropped)