Munich must be the most glamorous winter destination. If you want art and atmosphere as well as markets and mulled wine, this is a worthy winner for a festive pilgrimage. Here are Caiti Grove's recommendations for a heartwarming weekend.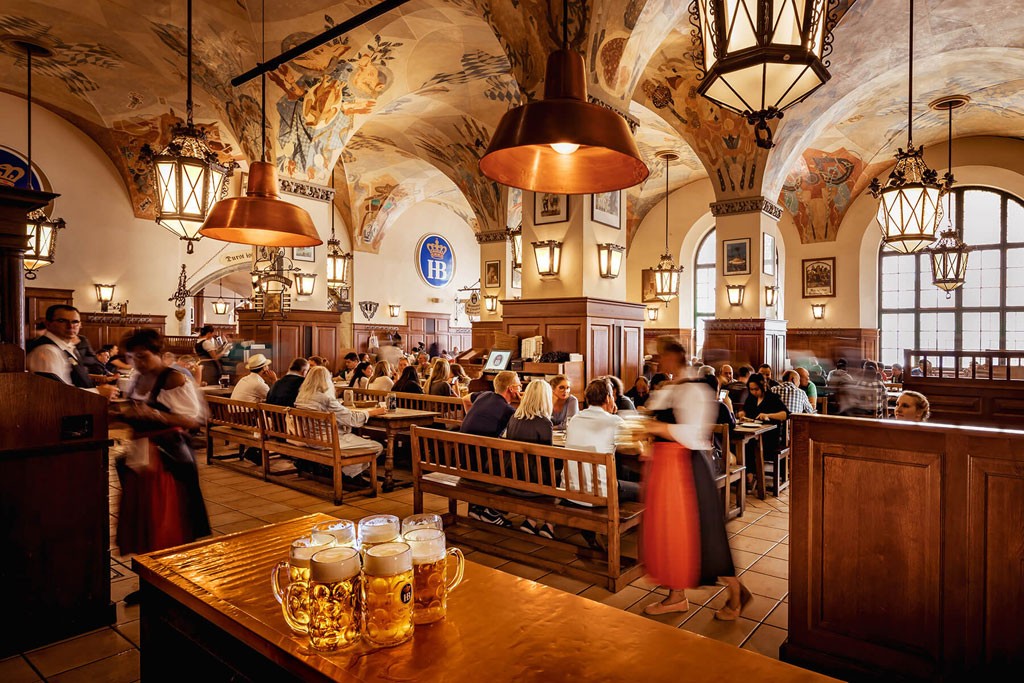 STAY
The Bayerischer Hof is a huge family-run hotel tucked in a quiet street in the city centre. Its style is a many-varied, polyglot of taste: minimalist, art deco, Bavarian, almost space-age – it is all here, slotting together like an elegant jenga. Beyond the marble and panelled wood reception, gowned and besuited couples sit in an elegant atrium under an art-deco glass domed ceiling and sip drinks before a ball in the grand ballroom. Other tuxedoed guests crowd around a bar decorated with large vases of roses, projected lights bathing twirly cornicing a dark pink hue.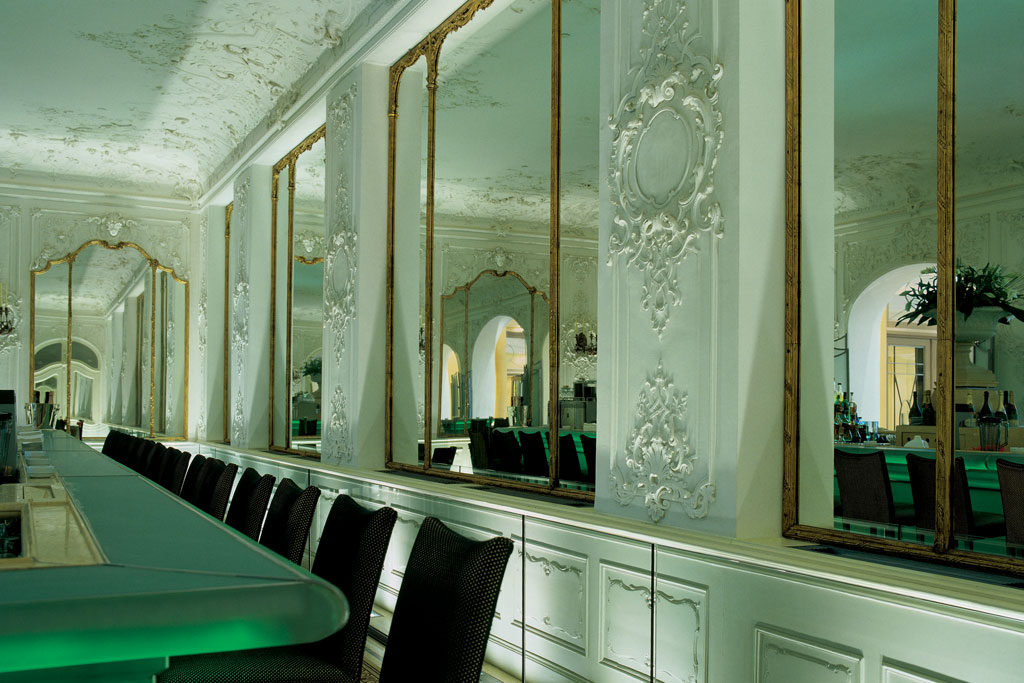 Down the hall awaits 3-Michelin starred Atelier, a Marie Kondo dream of minimalism where the menu plays on traditional German recipes, like cod brined in kombu with sauerkraut and pear. The vaulted conservatory next door houses another restaurant – it serves unfussy welcome food you might make at home, if you happened to be a  5* chef – duck with mushrooms, beetroot and savoy cabbage, Dover sole and spinach and potatoes. Downstairs, they dish up Thai Massaman Curry and grilled butterfish in caramelised ginger soy sauce.
Around the diners are 100 year old wooden beams, carved wall hangings and a long narrow boat on the wall from an indigenous Tahitian tribe. The choices of venues go on and on – there's a piano bar and a night club, and in a 15th century cellar, a rustic little restaurant with authentic Bavarian cuisine. On the roof, single-sex saunas prepare guests for Swedish, Ayurvedic, Shiatsu, hot stone or Hawaiian massages. Afterwards, dressing gowned guests sit by an open fire drinking tea while snow piles up against the windows. Theres an indoor pool which looks over the city's skyline, with a roof that pulls back in summer morphing seamlessly into an outdoor pool.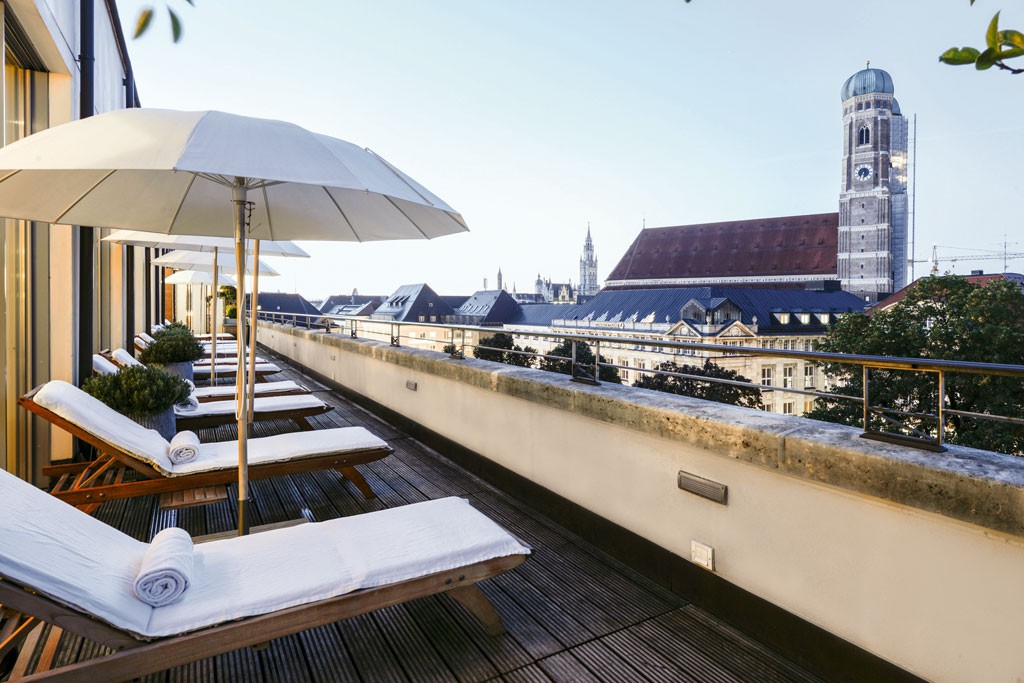 DO
The Marienplatz (St Mary's Square) is home to the city's main market until Christmas Eve, a forest-worthy tree straight out of Hansel and Gretel towering over the ancient cobbles. Local merchants sell chocolate, jewellery and toys and the Gothic town hall's cuckoo clock has a crowd of 32 life-size figures who recall the kings and bishops, wars and celebrations through the ages. At 5:30 everyday, a choir sings advent hymns from the baroque balcony above.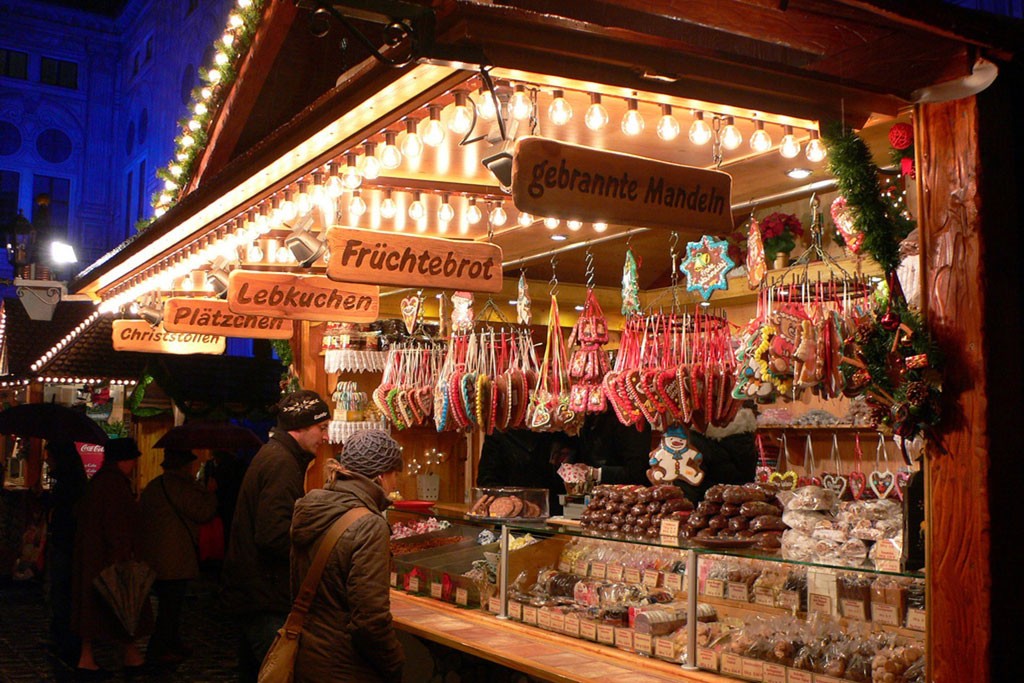 Nearby, the Neuhauser Strasse lies a market devoted to Nativity scenes. Everyone has one, their houses festooned in extraordinary level of detail – little donkeys and food for them to eat, lanterns for the mangers and frankincense or myrrh of different sizes all jostle alongside in a forest of miniature piety.
A 15-minute tram ride from the centre at Theresienwiese, The Tollwood Winter Festival is truly a spectacle to behold. There's a market selling crafts and food, toys and Christmas decorations (until 23rd). Around the stalls, striped tents house performance acts – mostly free of charge – from international groups who have flocked from all over world to perform. This year, a performance group 'Recirquel' from Hungary will present 'Paris de Nuit' in a spiegeltent – an exuberant homage to 1930s Paris in all its rebellious raucous beauty.
Take a break from cosy Christmassy treats and go or a swim to Müllersches Volksbad, a 'bathing temple'. Art Nouveau (and heated) it is surely too good to miss. Afterwards, swimmers steam in baroque splendour surrounded by stuccoed decor and statue-lined walls.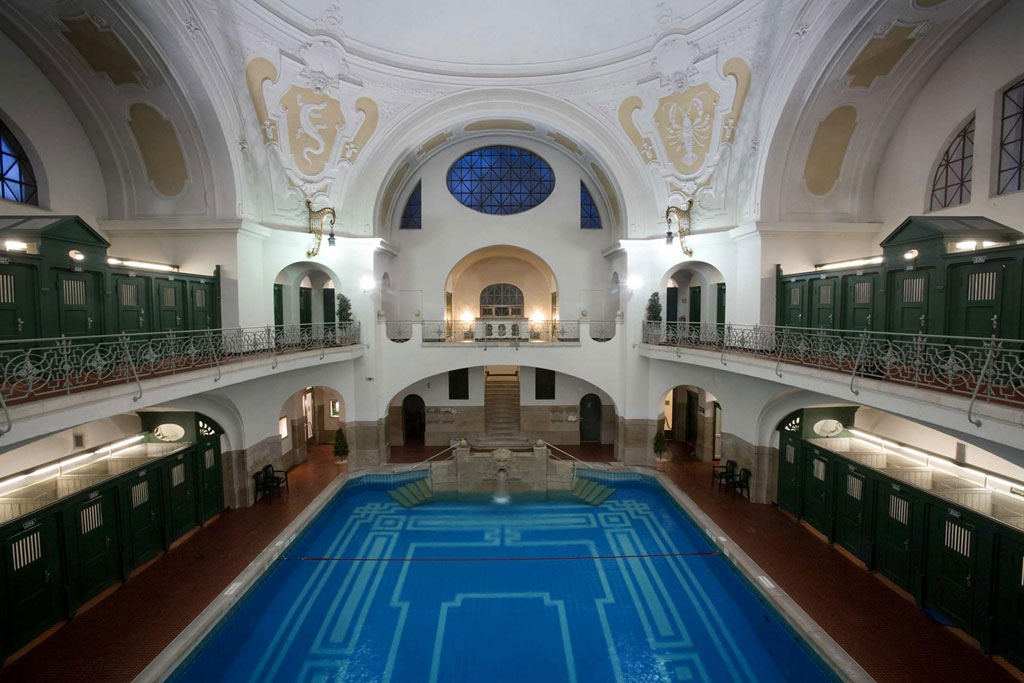 EAT
Sometimes known as Italy's most northerly city, cafes sell espresso and unexpectedly good linguine in this otherwise quintessentially German city. One of the best, Bar Centrale, looks like a cafe from a Florence piazza. Inside, dark wooden walls and little tables host workers at lunch and baristas serve quick espressos to customers who lean on the counter.
For an evening of 'Gemütlichkeit' – warm, friendly fun, Hofbrauhaus is the city's most famous tavern and at 500 years old, it's the oldest too. Groups sit at long tables under big arches decorated with bright scenes from the medieval era. Order the veal sausages with sweet mustard, made by their own butcher, with a dark Bavarian beer, or for something more substantial, pork belly with kraut and bread dumplings. Open 9am till midnight, 365 days a year.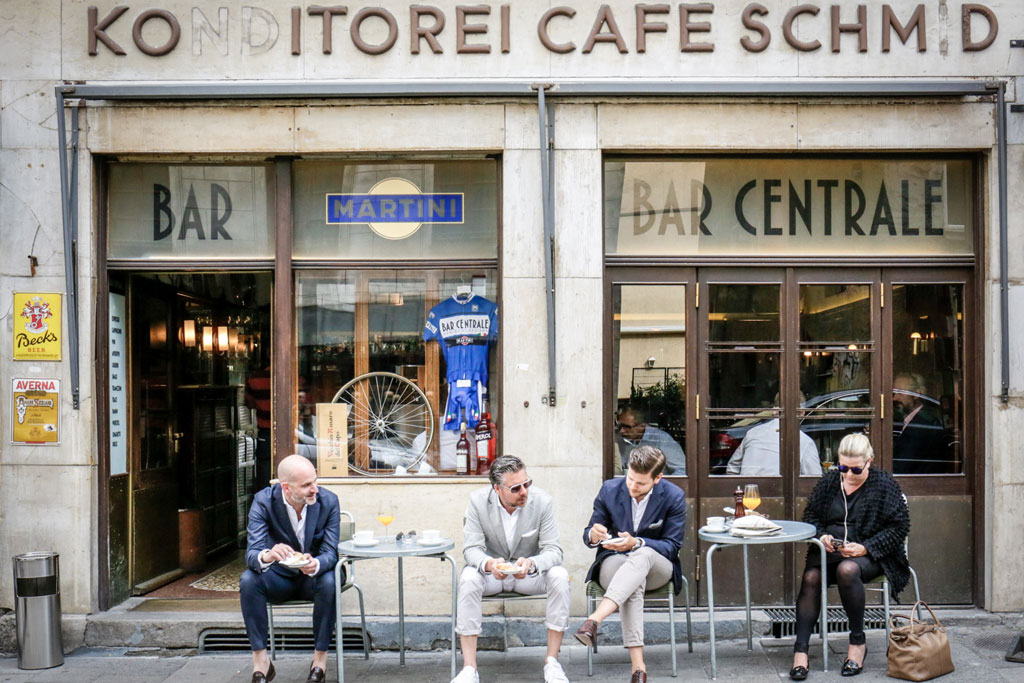 SEE
Munich isn't known for its galleries like Paris or New York but it should be. The capital of Bavaria, the richest district in Germany, it offers a vast art collection spread over several galleries. The Brandhorst started as the  gift of 700 works from art collectors Henkel trust Udo Fritz-Hermann and Anette Brandhorst and now ten years later is still going strong. Andy Warhol's portrait of Marilyn Monroe sparkles in one corner alongside with works by Joseph Beuys, Damien Hirst and Gerhard Richter. 'Forever Young' celebrates its tenth birthday and spans from the '60s to the present day.
The Kunstareal – the art district – contains the three Pinakotheke galleries. The Alte Pinakothek shows work from the 14th to the 18th century from all over Europe. Da Vinci's Madonna with Child, Bruegel's depiction of the seven deadly sins and a ghostly self portrait by Rembrandt: the scope of the museum embraces famous works as well little-known recherché oeuvres across the eras.
The Neue Pinakothek has Van Gogh's Sunflowers, Monet's Water Lilies, Rodin's Crouching Woman and Picasso's bust of a clown. Brace yourself against crowds with well timed visits, Thursday afternoon find galleries in a   remarkably surreal  empty state  Pinakothek der Moderne's wing boasts a contemporary collection. Its current exhibition, Feelings, demands the viewer approach work emotionally, asking yourself what effect that has on your perspective.
Munich nods towards the warmth of Southern Europe but retains a wide international cultural appeal. The weather is kinder than elsewhere but the snow still gathers on the Alps to the south and Markets sell Mediterranean produce but gingerbread men and golden beer brings a Teutonic touch to everything. A winter wonderland of brisk physical bathing alongside indulgent sweetmeats in chocolate box markets all offset by an astringent dash of demanding art.
MORE WEEKENDERS:
---