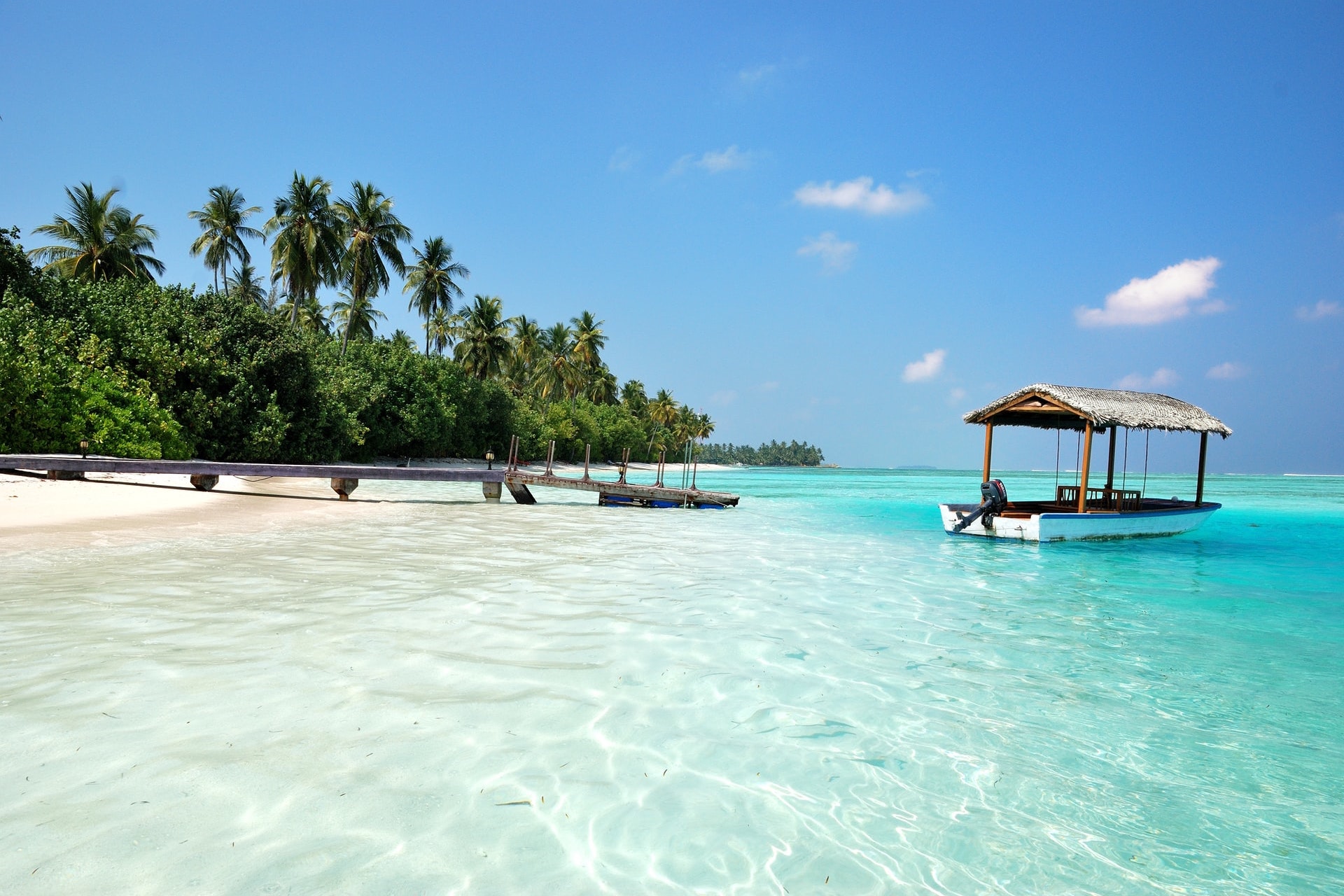 2020 Travel Trends: What Your Holidays Will Look Like Now, According to the Experts
How we holiday is changing forever. Here are the 2020 travel trends to look out for…
The reality of the Covid-19 pandemic is that it has touched everyone, everywhere, in ways big and small. After months of closed borders, grounded flights and instructions to stay home, one of the biggest areas that has been affected is the travel industry. In 2019, tourism was worth $1.7 trillion dollars – this year, the UN World Tourism Organisation estimates that that could drop by 80 per cent, with a projected loss of 120 million jobs. All this will have a huge effect on the 2020 travel trends we're going to see next.
The ongoing impact of coronavirus means that how, when and where we travel is probably going to change forever, whether we're booking a spectacular bucket list adventure or a peaceful at-home staycation escape in a UK hotel. To find out a bit more about what these changes might be, Amy Wakeham caught up with experts from all areas of the industry to understand the upcoming 2020 travel trends.
Here's what our holidays will look like in the future…
2020 Travel Trends, According to the Experts
We'll travel less, but go on longer trips
All the experts I spoke to agreed on one thing: that travel will probably become more expensive in the near future. How can it not, with airlines grounded for months, hotels forced to close during some of their peak season, and expensive new health and sanitation measures needing to be put in place?
But that's not necessarily a bad thing. Short hops might be out for now, but that means travellers will instead be opting for longer, more experiential adventures. 'Our clients have accepted they'll be going on fewer trips in a year. While some families might have planned eight holidays a year, that's not going to happen now,' says Adam Twidell, CEO of PrivateFly.
Tom Marchant, co-founder of Black Tomato, predicts a similar change in travel behaviour. 'People who were taking nine or ten city breaks a year are thinking they're not sure they want to be flying as frequently, with all the challenges of quarantine and testing. People still want to travel, but they really want to take their time when they're there. And that sense of escape, particularly after lockdown, is not something people want to give up easily.'
However, Twidell has noticed an interesting new development, too. 'Sixty-five per cent of our [private jet] bookings are from first-time customers. They're telling us they're not going on so many holidays, so the ones they do go on they want to enjoy more.' His company has seen an increase of large families or groups of friends booking a private jet to travel, rather than buying seats on a commercial plane. 'When you do fly private aviation, you charter the whole aircraft, so the cost is the same regardless of how many people are sitting in the aircraft,' Twidell explains. See you all in private jet terminal…
We'll choose remote, wilderness experiences over city breaks 
Another of the 2020 travel trends is the fact that the age of the quick city mini-break could be over, with travellers opting instead for holidays in places with fewer crowds.
'People are leaning towards more remote-based experiences over bustling city break experiences,' confirms Marchant. 'We're seeing a lot of demand for South America, Patagonia, the Atacama Desert and the Maldives ­ – these vast, beautiful landscapes where you can social distance while soaking up amazing views. But there's a lot on our doorstep here in the UK too, like private houses in the countryside, and small castles in Scotland you can take over with your extended family.'
Arnaud Zannier of Zannier Hotels agrees. 'People will be more careful about choosing their destination – they'll maybe go for ones that aren't too crowded, that are smaller with a lower density of guests.'
And this could be bad news for city hotels in particular. James Lohan, co-founder of Mr & Mrs Smith, flags that, with the advent of home working and the ease of Zoom conference calls, business travel 'is in real trouble.' He also says hotels in cities will need to work harder to attract customers. 'You need to stop assuming people will come to you just because you're in London, for example,' he explains. 'City hotels will have to work a lot harder until they find a vaccine, because travellers don't want to deal with crowds. It's up for hotels to work hard to tell us why we should be coming to cities again.'
We'll revisit the places we loved before
An interesting trend brought up by a couple of experts I spoke to is about familiarity: how we'll be much more inclined to return to known and trusted destinations in the near future, when so much is uncertain, than to try out new spots.
'We're seeing that people want familiarity or at least the knowledge that where they're going is going to be amazing,' explains Marchant. 'Often what drives that is having been there before – the hotel you absolutely adore, the people who know you like the back of their hand. For us, the challenge is how to then create new experiences so it doesn't feel like the same old thing.'
Your annual trip to Santorini looks like it might be back on the cards again…
It's the industry's moment to shine
The travel industry has had a rough few months and consumer confidence is at a low, thanks to recent struggles over cancelled flights and non-refunded bookings. However, now is the opportunity for the industry to reinvigorate itself, learn from old mistakes, and come back stronger than ever.
'This is the moment the travel agent and travel advisor are really coming to the fore,' says Twidell. 'We've seen a trend for many travellers trying to organise trips themselves, but that would be inadvisable at the moment. You really need to speak to an expert, whatever travel you're doing. There's a big opportunity now for the industry to enhance the travelling experience for customers, to make it more efficient for everyone.'
Marchant agrees. 'Challenging times always breed innovation. Out of constraint comes great thinking and there's a responsibility on the travel sector to think about how we can continue to deliver amazing experiences in challenging times.' He points to recent innovations like suppliers putting up wilderness camps for extended families. 'This kind of smart, clever, reactive thinking is a good thing for the travel industry and for the consumer too. It means more products we can put in front of them to meet their needs in this difficult time.'
We'll all have to think about travel a lot more
The Great Pause has given us all the opportunity to take stock of the world around us and really think about how we can make it better. The experts are confident that this thoughtfulness will filter down into the 2020 travel trends and have a real impact on the way we travel – and that's really not a bad thing. After all, people are already considering holidays that don't involve flying.
'I'd encourage longer holidays, more thoughtful holidays and better experiential holidays,' says Lohan. 'If you want to go to Tuscany this year, why not go to Puglia and Umbria, too. Do a two-week trip, and really soak up all the culture and differences the country has to offer. It's going to be better for you, better for the planet, better for everyone.'
In turn, Zannier also points to the opportunities to be had to make long-lasting environmental and philanthropic changes to the way we travel. 'I think being more sensitive about environmental protection, as well as the social impact of travel is a growing trend. A lot of travellers want to have a positive impact on not just the planet, but also on local communities. It's a very important subject for the millennial generation in particular.'
Meanwhile, Marchant of Black Tomato is asking customers to think about their overarching motivation for what they want from their holiday. 'Do an emotional audit of what the trip needs to deliver and find a place that will work for you – decide what are your no-gos. There'll be still be amazing experiences to be had, but perhaps with a little bit more thought.'
MORE TRAVEL:
UK Hotel Re-Openings / Bucket-List Holidays to Book for 2021