Palazzo Venart Luxury Hotel, Venice is the perfect place to spend a weekend away. Tour the city and take in the sights of the floating city…
The hotel opened last summer and is comprised of just 18 rooms and suites, all fastidiously decorated to portray a unique aspect of Venetian history and culture. The hotel's lovely garden opens directly onto the Grand Canal, and the 16th-century grounds and Palazzo have been carefully restored. Many of the original features are present in the interiors including renaissance frescoes and marble fireplaces. The hotel is also the home to the two Michelin-starred chef, Enrico Bartolini's GLAM restaurant.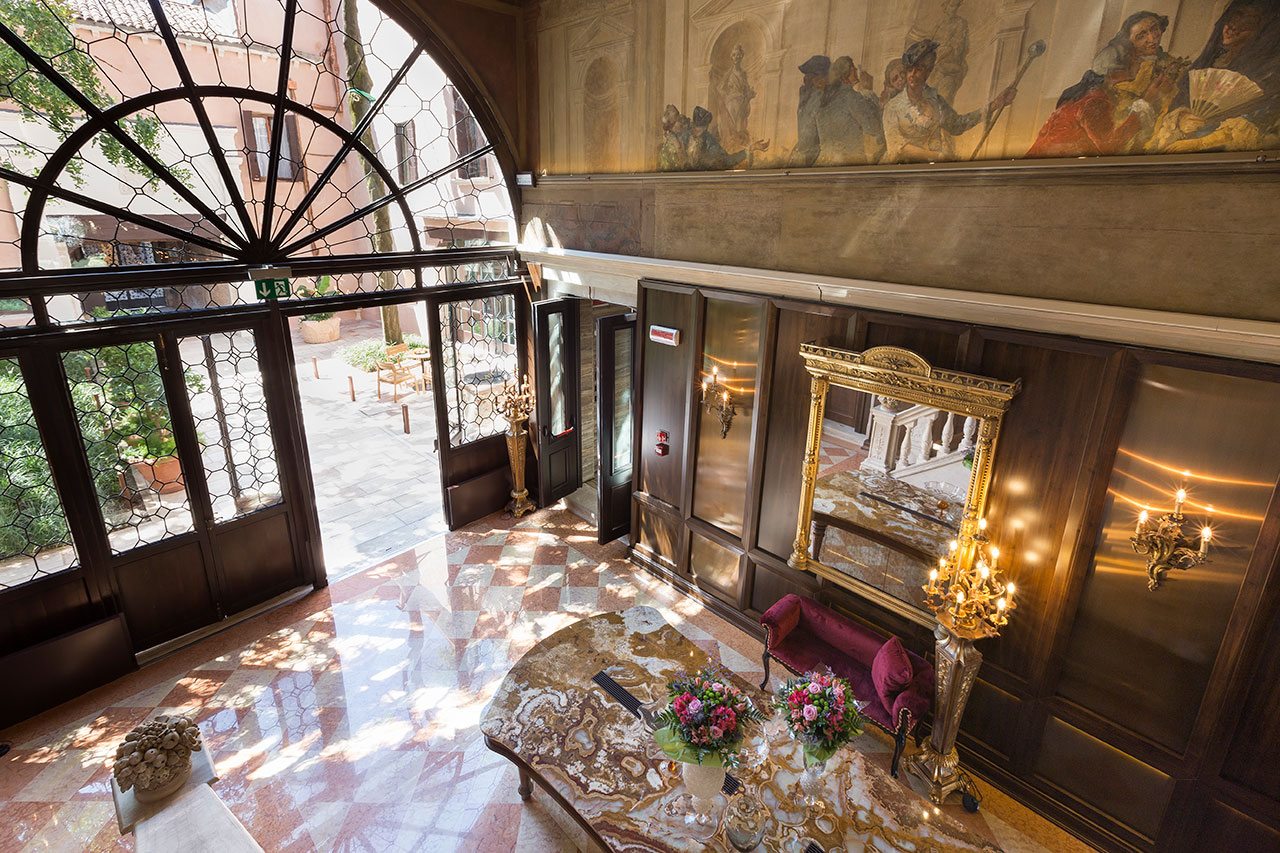 This new hotel has been finished to the highest degree of luxury, perfectly reflecting the Venitian aesthetic and cultural influences through the interiors.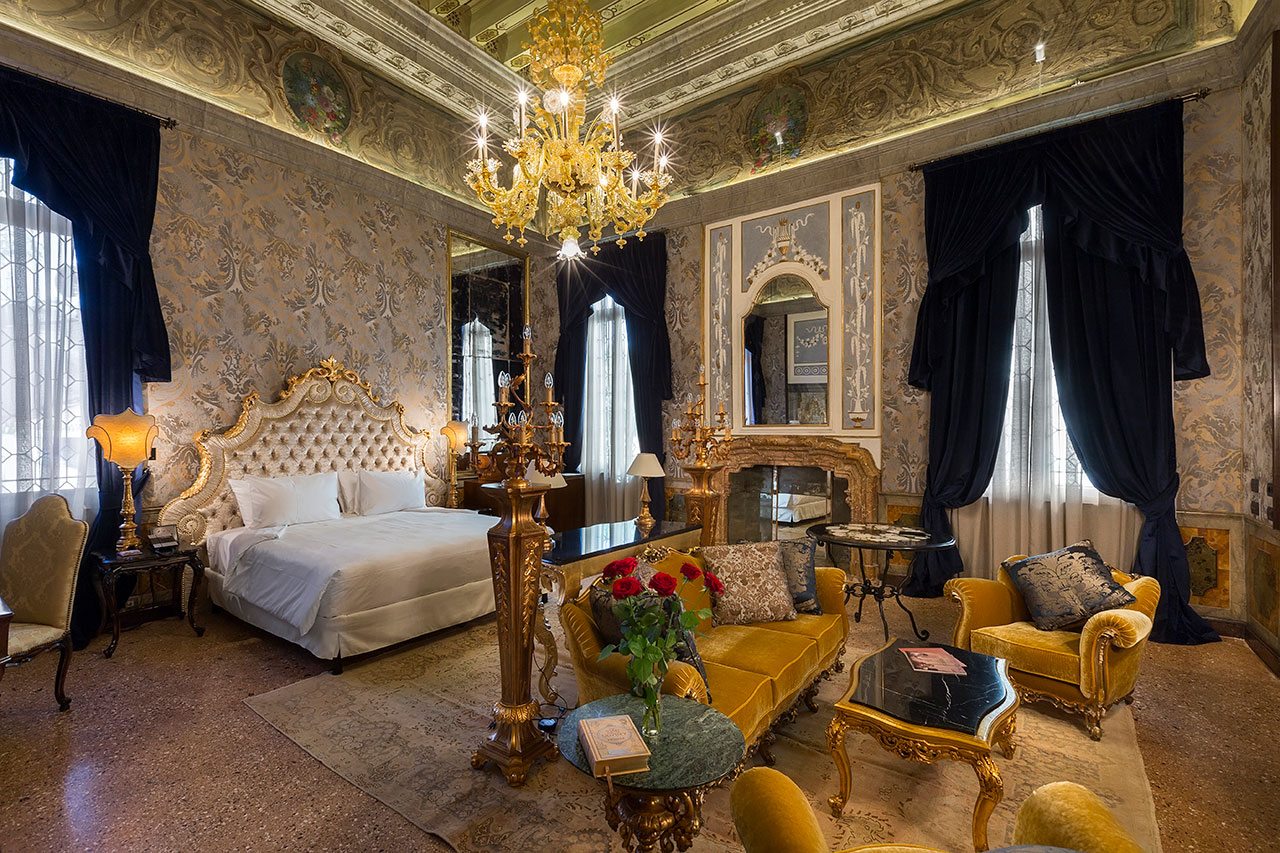 Resting your head here, after a day of exploring all that Venice has to offer, wouldn't be so bad…
When you book your trip to Venice, make sure you have these places in your itinerary:
Mario Bevilacqua
These famous fabric stores in Venice bridge the gap between the past and the present with their age-old hand looming techniques creating velvets, silks, brocades and damasks which contribute to give not only Venice wealth, prestige and elegance but the whole world too. Entering their shops is like going back to ancient Venice where craftsmanship, passion and creativity abound, illustrating eight centuries of Venetian textile tradition. 2520 S. MARCO, Venezia, VE 30124, 30124, Italy.
The Merchant of Venice
This perfume atelier represents the art of perfumery of Venice. The luxury line of perfumes offers an assortment of exclusive eau de parfum and eau de toilette along with body creams and accessories. Discover their history and artisanal techniques and see how this century old perfume atelier is one of the most sought after fragrance houses in the world. The packaging is worth a visit alone. Via Altinia, 298/B, 30173, Venezia, Dese- Italy.
Ca' Macana
Unleash your inner creativity with a visit to Ca'macana and make your very own traditional mask for Carnevale, using the same techniques as the Venetian artisans did 800 years ago. Ca'macana is the oldest and finest mask making workshop in Venice and each mask is uniquely decorated so no two masks are the same. Sestiere Dorsoduro, 3172, 30123 Venezia, Italy.
All'Arco
No visit to Venice would be complete without sampling their mouthwatering "cichetti" – best place to try these is at L'arco, close to the bustling fruit and vegetable Rialto market where you can watch the effervescent local traders sell their fare! Sestiere San Polo 436, 30125 Venezia, Italy.
MORE TRAVEL: The Best Hotels in New York for a Luxury City Escape / 48 Hours in San Sebastian / The Most Luxurious Hotels in Venice
---