The Amalfi Coast, a byword for La Dolce Vita, is the most beautiful and romantic in Italy – with its vividly coloured villages, sparkling blue sea and verdant steep terraced hills planted with the area's legendary lemons, says Anwer Bati.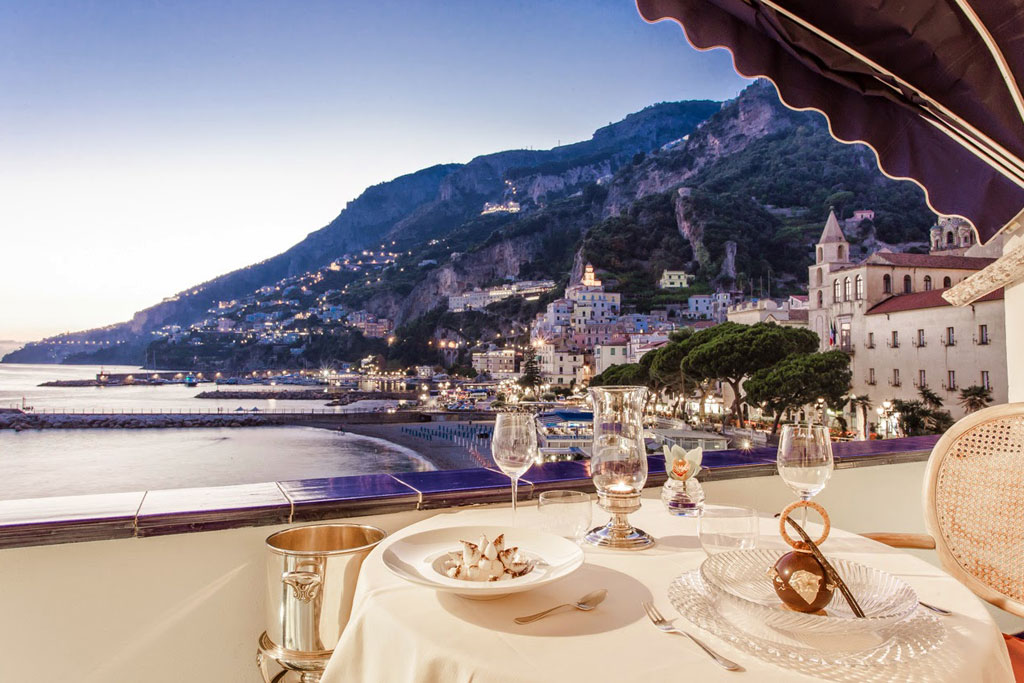 It's difficult to believe now, but Amalfi itself was a powerful maritime republic from the 9thto the 12th Century, the chief reminder of which is its striking cathedral in the buzzy main square. Now, apart from some fishing, and the production of hand-made paper, the town lives largely through tourism.
Bustling Amalfi, with its petite beach, busy harbour and plethora of small shops, doesn't change much, but one welcome improvement is that there are now several good restaurants to add to the less ambitious establishments catering for day trippers.
It's a small place, with a permanent population of only 5000, which you can explore in half a day. And it's a great base from which to explore the coast.
11 Of The Best Italian Restaurants In London
STAY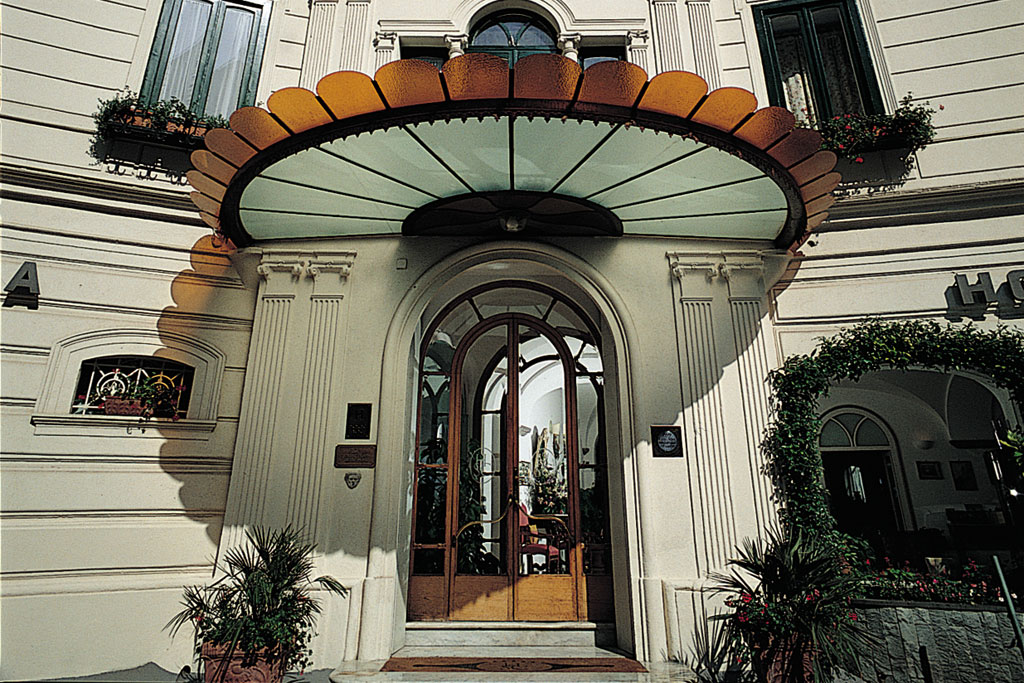 The Santa Caterina is the place to stay, descending from a cliff, and run by the same family since 1904. It's a classic luxury hotel, with impeccable, but friendly service from white-jacket waiters, terraced gardens – planted with lemons- tumbling down to the sea, and a starry guest list which includes Meryl Streep, Hillary Clinton, Brad Pitt and Angelina Jolie. The tiled rooms are spacious, and most have lovely views. There is also a small spa and a beach club, reached by a lift. The hotel offers some of the best food in town, whether in its main gastronomic restaurant, or Al Mare, on a shaded terrace, for lunch. Both serve traditional dishes (the latter also offers tempting grills and pizzas) under the watchful eye of expert maitre d' Pino Francese.
Good Reads: The C&TH Reading List
SEE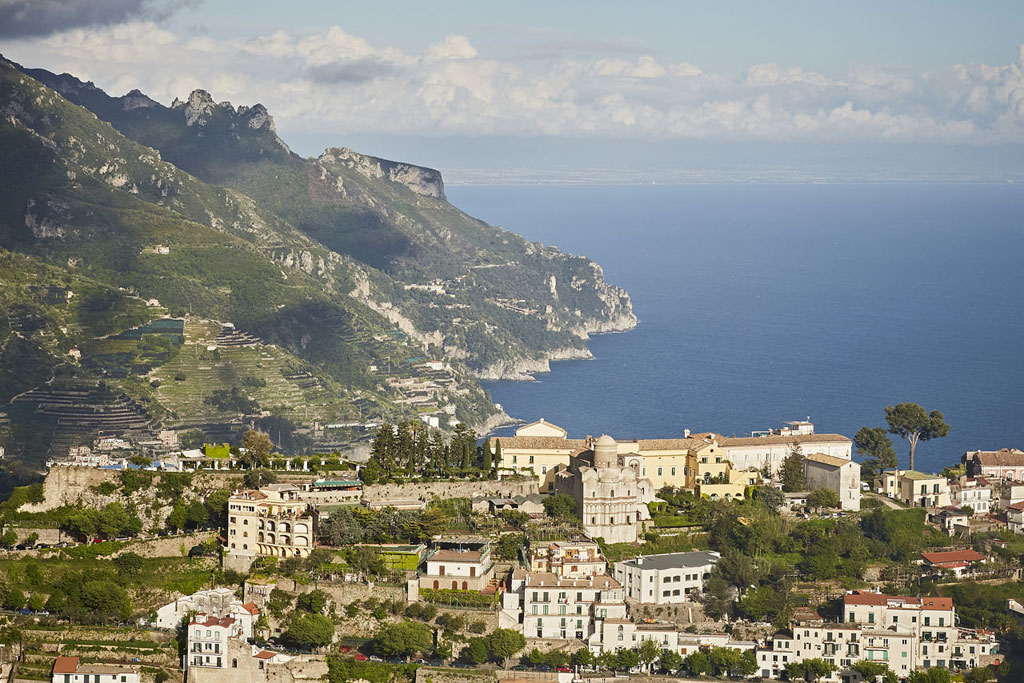 There are few official sights in Amalfi, but the cathedral, reached by steep steps, and dedicated to St Andrew, is a must. The original Basilica, part of it dating from the 6thCentury, is still there, now housing a museum, and the 13thCentury Moorish-style cloisters (once a burial place for Amalfi's rich) are lovely. The main building has been altered many times, in a mixture of styles, including Romanesque, Arabic and Baroque.
Go to the paper museum (Museo della Carta), housed in a 14thCentury paper mill, to learn about the craft which Amalfi has specialised in for over a thousand years.
If you get restless, take the fast ferry or (if you like hairpin bends and a hairy ride) drive to Positano, forty minutes away. Famously fashionable, It's crammed with visitors, but incomparably picturesque.
Charming Ravello is more easily reached, by bus or cab, or even foot. The town, perched high in the hills, has inspired generations of great artists, writers and musicians. And the views are stunning, particularly those from the Terrace of Infinity at the Villa Cimbrone.
What's On In The Country? The Culture Diary
EAT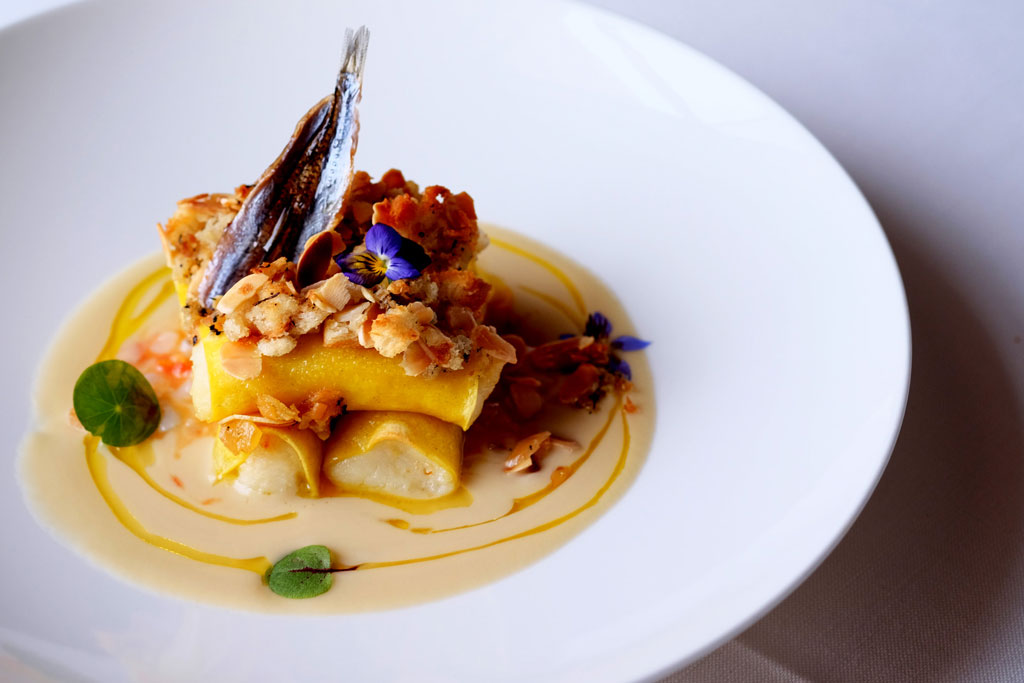 Elegant Eolo serves tempting, ambitious, precisely presented Italian cuisine with modern twists – often using unusual ingredients – in a stylish setting. Don't miss the excellent dolci.
More traditional is family-run Lido Azzuro, on the harbour, the place to go for simple, but impressive fish and seafood dishes.
In Ravello, head for the luxurious, beautifully designed Belmond Hotel Caruso, and eat on the terrace at the wonderfully located Belvedere, with its magnificent views. Chef Mimmo di Raffaele serves delicious light meals at lunch and more complex dishes in the evening.
At the neighbouring Palazzo Avino, with its contemporary décor and similar view, it's the same pattern, where you can enjoy the stylish cuisine at Michelin-starred Rossellini's in the evening, and have something simpler at lunch.
Your Next Weekender: Saint Tropez…
BUY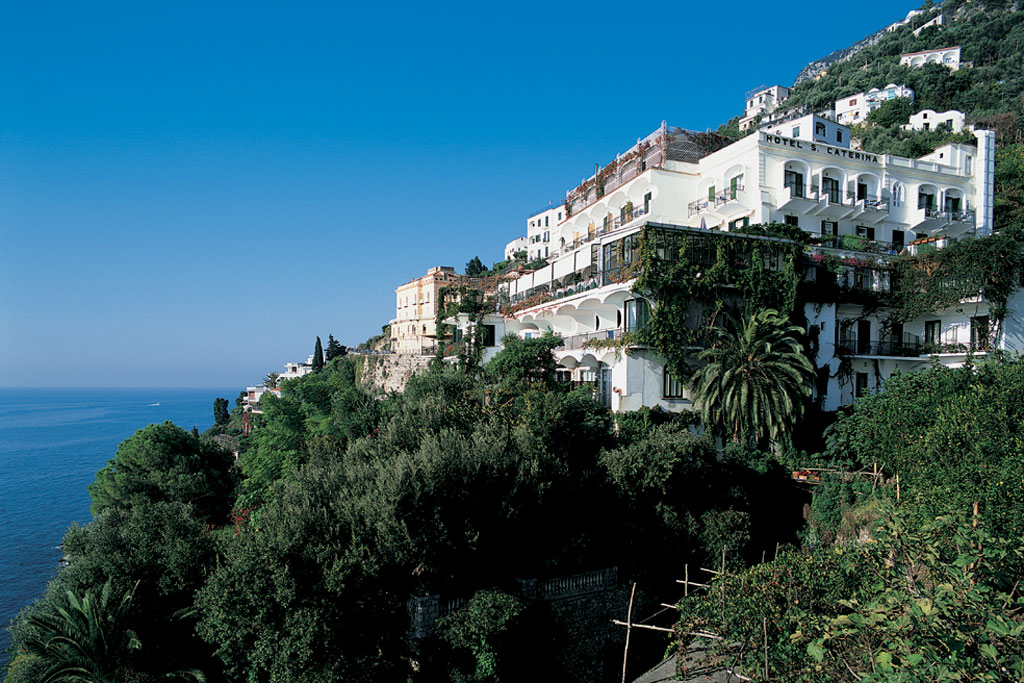 Carry back some of the coast's lemons and Limoncello, the famous liqueur made from them. Also buy citrus jams, some hand-made paper, and excellent local Furore wine.
The coast is known for its colourful ceramics, but most you will find in Amalfi's shops are strictly tourist tat. Look for those made in Vietri Sul Mare or, better still, visit Vietri, only a short hop along the coast, and an attractive place.
---