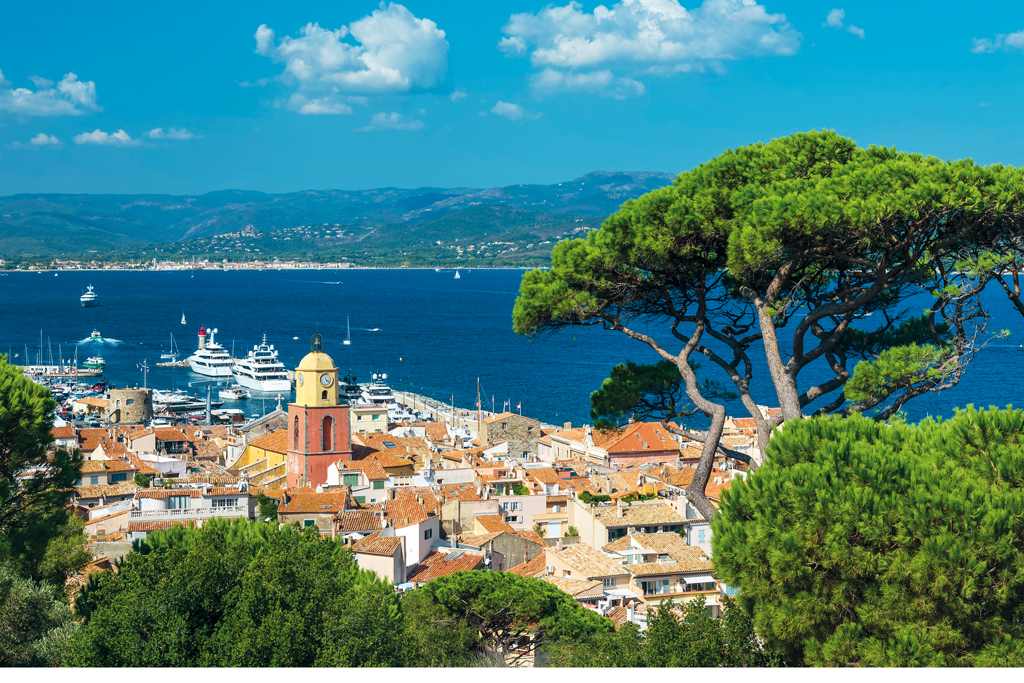 The Weekender: Saint Tropez
---
A guide to the ever-glamorous stretch of the French Riviera, Saint Tropez
Rosalyn Wikeley dusts off her diamonds and heads to Saint Tropez for a shimmering South of France sojourn…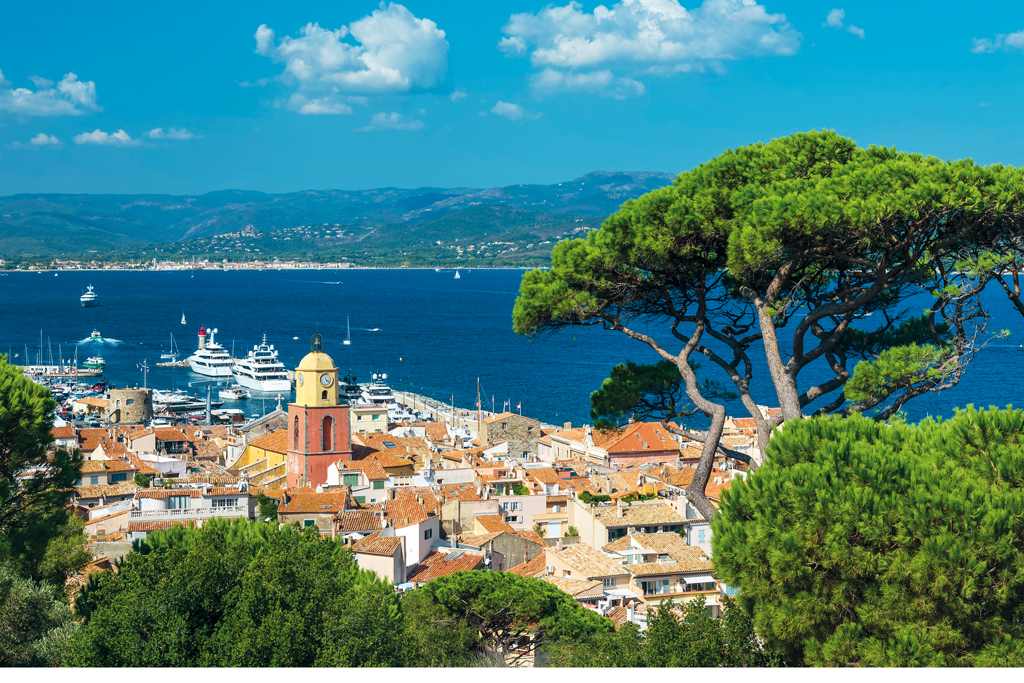 It's that time of year again when the world's glitterati descend upon Saint Tropez and the port swells with super-yachts, diamonds glisten under Michelin-starred ceilings and cigar smoke fills the salty air. While Saint Tropez's cultural face is often overlooked – with its quaint old village, citadel and Musée de l'Annociade – the glamorous Riviera scene is equally deserving of the culture tag (read, arrive by boat and disembark for a glitzy five-star hotel). Hotel Byblos is the one to head for, a decadent gesture to Brigitte Bardot and where Mick and Bianca Jagger got hitched.
If you haven't managed to secure a super-yacht, head down to the port and admire them lining the front from Senequier, the restaurant famed for its red film directors' chairs. The old village has a distinct blend of bakeries, cafes and designer shops (the luxury boys are forced to blend into Saint Trop's historic aesthetic), along with local favourites such as Atelier Rondini with their timeless Tropeziennes sandals.
Visit the parish church to see the bust of Tropez himself and head up to the impressive 16th-century citadel at the top of the village. If you're feeling brave, Le Sentier du Lottiral is a seven-mile track wrapping around the coast to he notorious Pampelonne beach. En route, enjoy a coffee or a cocktail at Plage des Graniers, a more secluded side of Saint Tropez (Bardot herself bought a house nearby).
Stay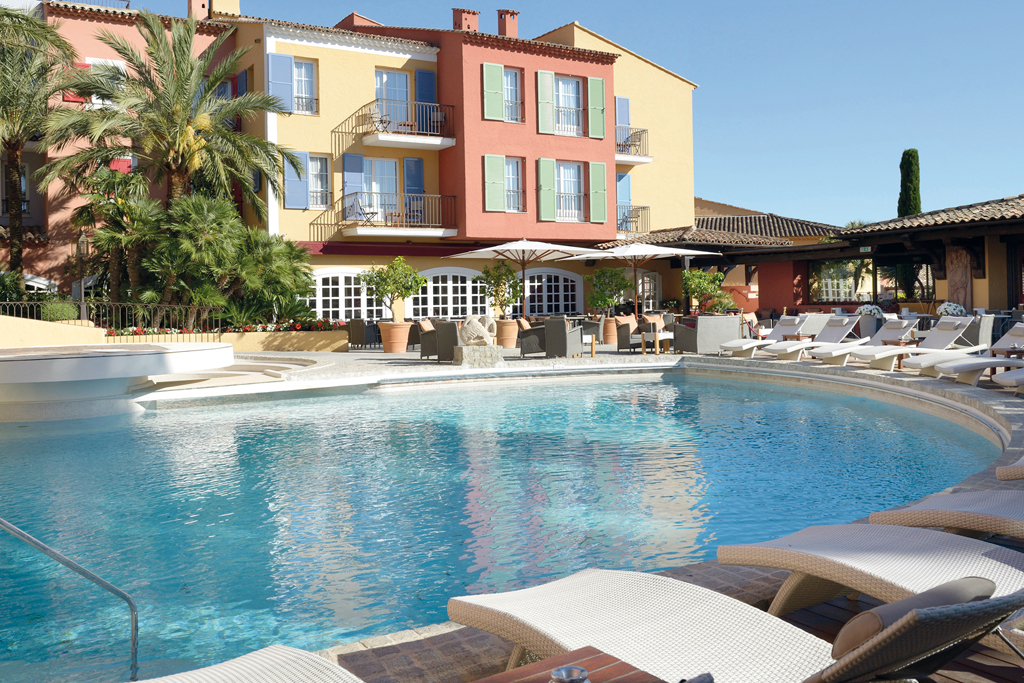 Pastel visions of Provencal fishing villages merge with the sensibility of an ancient Lebanese port and Ancient Greek references to form Byblos – a Saint Tropez legend. Lebanese billionaire Gay Para built this sprawling and effortlessly sexy hotel with the sole intention of wooing St Tropez queen Brigitte Bradot. While Brige wasn't sure, Europe's glitterati flocked to this hedonistic hotel in their vintage convertibles for hazy afternoons through cateye-lenses and Champagne-fuelled soirees. Bianca Jagger famously wed Mick at Byblos in a white suit and wide-brimmed hat, and legendary nightclub, Les Caves Du Roy, continues to lure in the flash pack, all drunk on notions of the South of France's Studio 54 (and Veuve Clicquot). Byblos' warren of corridors, Andalusian-tiled courtyards and elegant poolside scene whisper star-studded tales and still host to the same flavour of unbuttoned reverie that jetted into Saint Tropez all those years ago. Poolside Riviera breakfasts roll on until 12 (music to any revellers' ears), lobster lunches are washed down with rosé from nearby vineyards and the Sisley Spa plays soft club classics while you're kneaded like dough with delicious smelling potions.
While Byblos' proximity to Place des Lices market and the Port makes it a more appealing proposition to some than Palace status hotels lost in the quiet hills of Ramatuelle, the lack of a beach has always been its Achilles heel. Until now. Byblos' has snapped up a prime spot along the legendary Pampelonne beach for its new beach club – a polished spin on laid-back coastal carousing. The menu draws on the region's bounty and daily Mediterranean plunder, with elaborate salads, seafood pastas and cocktails garnished with local herbs. Sun loungers line-up, Slim Aarons style beyond the wooden structure shading a glamorous bunch pairing wickers baskets and linen with diamonds. This is dismantled in winter months to allow the beach to fully recover – a cool, eco-conscious move from the mythically libertine Byblos. byblos.com
For an equally sumptuous stay far from the throng of visitors, head for the pine-clad hills of Ramatuelle. Just 20 minutes inland from Saint Tropez, La Réserve Ramatuelle, with its 27 rooms and 14 villas, packs cinematic views across Le Cap Taillat. Terracotta-tiled serviced villas awash with artfully simple interiors act as an idyllic buffer between the main hotel building and the glistening Mediterranean yonder.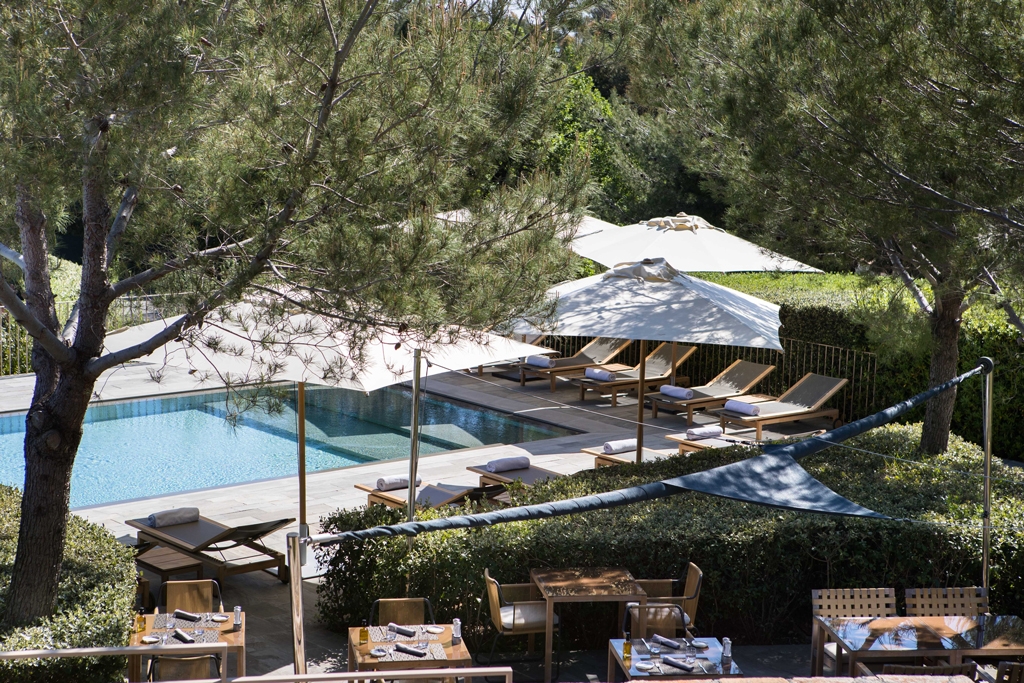 Designed by Jean-Michel Wilmotte, the hotel and its suites are contemporary but not jarring, luxurious but fresh. Roda chairs are paired with fine wine and near-Bauhaus exteriors with wild and fragrant jasmine.
The setting is reminiscent of the Côte d'Azur prior to its feverish popularity. Frogs croak at night, an elegant pool area serves up Italian mezze and film star expectations, while the immensely private rooms with their own gardens are dressed to a tasteful, neutrally-hued pitch. As befitting its setting, the hotel is lavish in substance rather than pomp. It's a masterclass in discreet luxury and a rarity in these parts. Book now at lareserve-ramatuelle.com
Do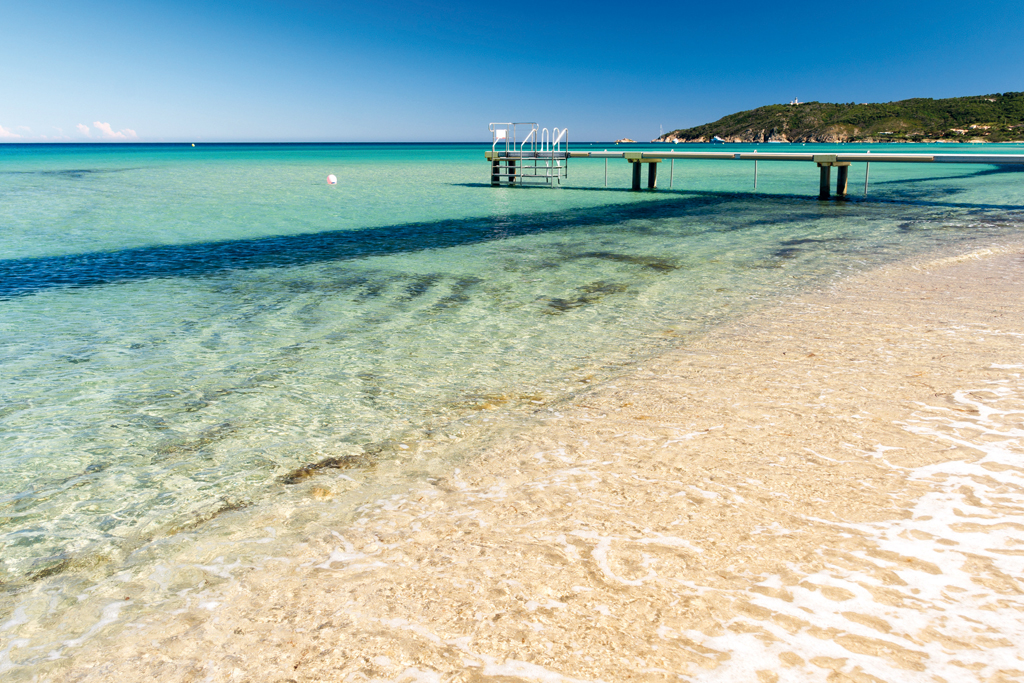 Hire a bike or Mini Moke and head to Pampelonne Beach. See and be seen here – make sure you reserve a table at La Réserve's new cabana-style beach club La Réserve à la Plage.
Hotel guests have first dibs on the 80 new terracotta sunbeds lining this legendary stretch of sand, and the long tables smothered in gourmet tapas. Football-sized Burrata flanked by vibrant tomatoes and sprinkled with shaved truffles precedes fresh ceviche, bavette de boef and lobster lined with roasted veg, while caramelised mini potatoes with sesame seeds prove a veritable crowd pleaser. Rich tiramisu, and chocolate mousse puddings quiver to a classy beat, as do the waiters' sun-kissed arms under jeroboams of pale rosé.
Far from a design imposter, the aesthetic weaves surprisingly well into the Pampelonne tapestry. Woven baskets serve as lamp shades and mismatched chairs in pastel hues paint a nostalgic, golden-age picture. Philippe Starck's spacey and garishly lacquered sensibilities feel restrained for the sacredly rustic setting, surfacing only in the bathroom where a bold marble sink and tiles playfully disturb the soft coastal palette. Bag one of the lavish terracotta sun beds donning chunky cream umbrellas and melt into the cliché.  
On Tuesday and Saturday mornings, rifle through the market at the Place des Lices where you can bag yourself some good quality bargains, from bespoke leather belts to truffle oil and smelly cheese. Salon D'Antiquités is an upmarket treasure hunt found in the same square.
Eat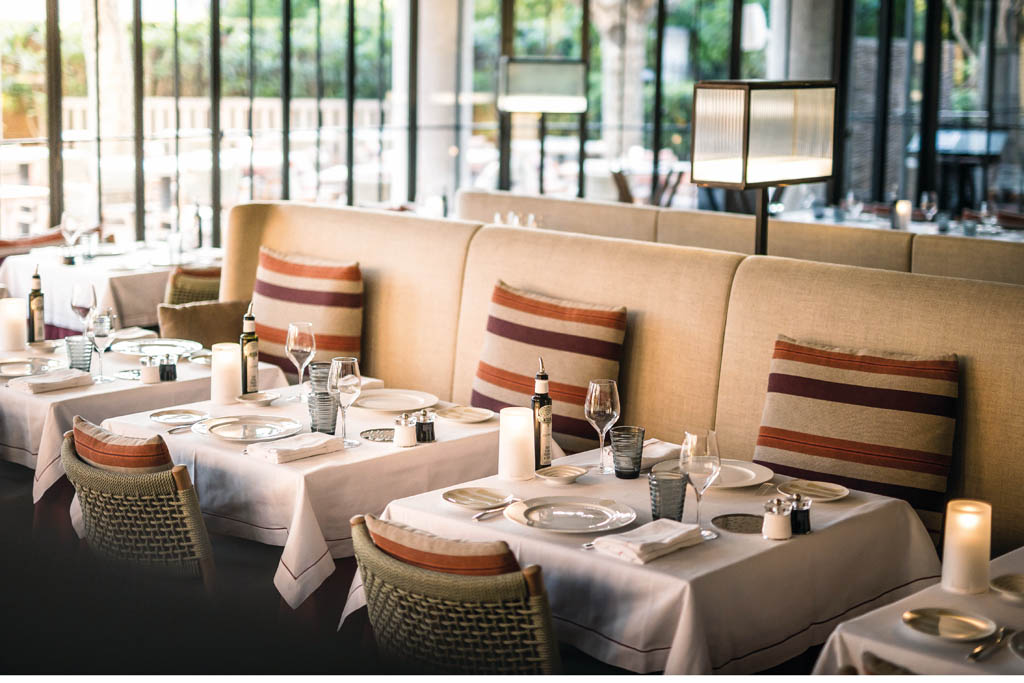 Alan Ducasse's Cucina at Hotel Byblos is a refined, calm corner of the hotel with locally sourced produce whipped up in their open kitchen. Bagatelle is an unpretentious, family-run Italian restaurant in an old-town setting. L'Opera if you're chasing the party and fancy cabaret for pudding.
10 Best-Selling Champagne Brands in the World / The Best Hotels in Paris