Not just a university town, Cambridge is filled with bikes, punting, and some of the most impressive architecture in the UK. Read our guide ahead of your next trip for how to spend 48 hours in the beautiful English city.
Subscribe to the What's On Podcast, here
What to Do in Cambridge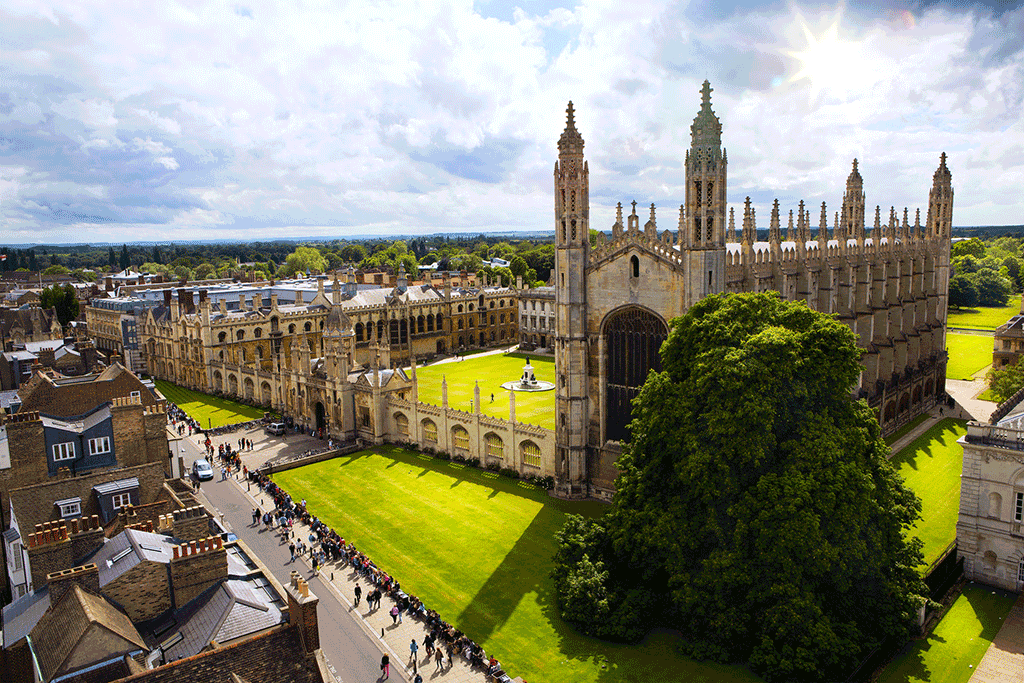 SEE
Cambridge has 31 colleges inside its university. From St. John's College to Trinity College, or even St Catherine's College, take a walking tour of their grounds and prepare to be amazed by the astounding architecture. Dating back to the 12th century, St Peter's Chapel is one of the smallest churches in the city. King's College Chapel is also worth the visit for its exquisite English craftsmanship and the university church, St Mary the Great is where all locations are measured from the city centre.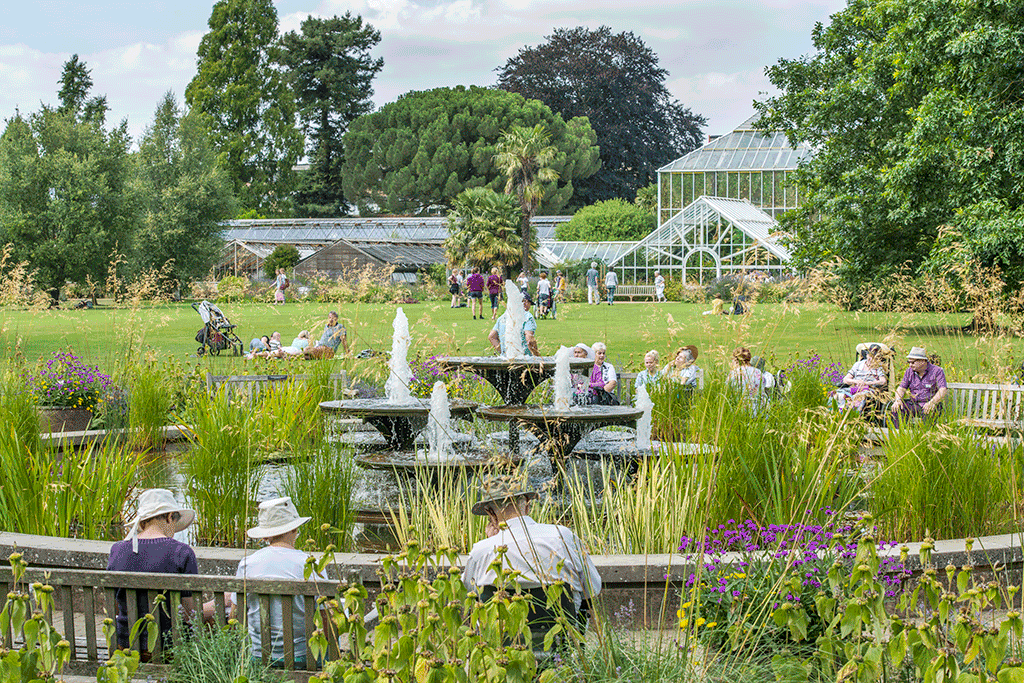 The perfect opportunity to discover plants from all corners of the globe, Cambridge University Botanic Garden spans 40 acres and since opening in 1846, the heritage-listed garden has been intriguing and enchanting locals and visitors alike with its living plant collection of over 8,000 species. Spend a rainy day exploring more than half a million artworks at the Fitzwilliam Museum, or head to the Museum of Cambridge where you can learn all about the city's history inside a 17th-century building.
Weekender: Testing the Water at Thames Lido
EAT
The only place to go for a truly English experience, Harriets serve afternoon tea in four different ways: from savoury to special, celebration or just traditional. For those who aren't crazy about scones and finger sandwiches, the main menu offers all-day breakfasts and quintessentially British cod and chips. The Ivy has recently spread its wings to Cambridge to serve British classics from sun up to sunrise. The perfect place in the city to enjoy everything from breakfast to afternoon tea, dinner, cocktails or even just a light snack. Be sure to try their Zucchini Fritti.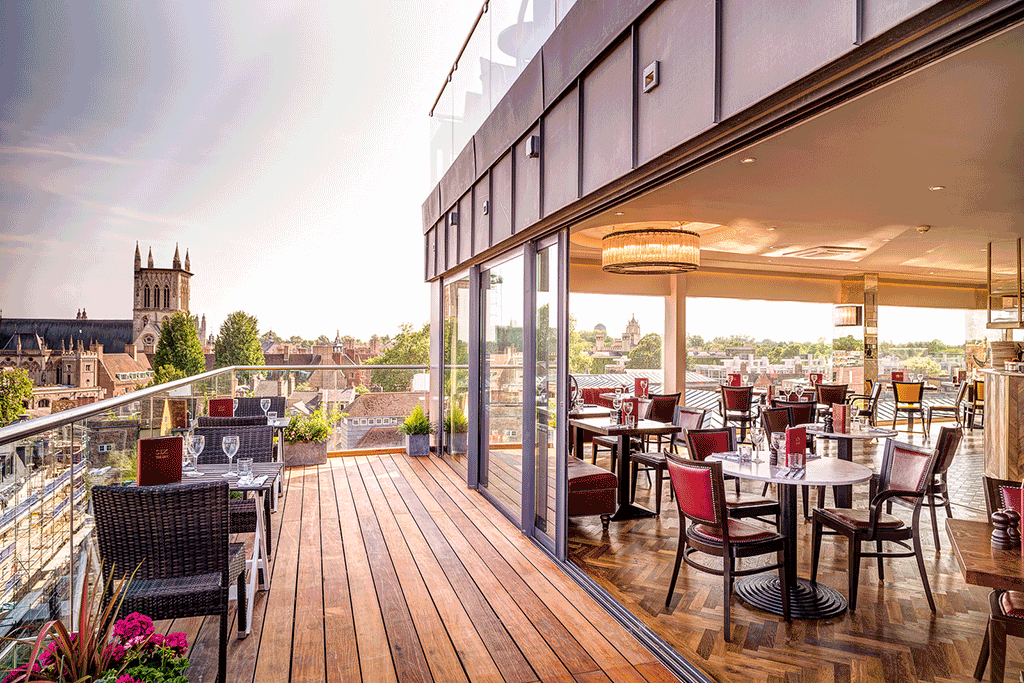 Taking over the sixth floor of The Varsity Hotel, Six Cambridge offers panoramic skyline views over the city, perfectly enjoyed with a cocktail in hand. The most romantic place in the city, and the only place to watch the sun go down. No trip to Cambridge is complete without a visit to its original cake shop, Fitzbillies. Their famously sticky Chelsea buns have been the talk of the town since 1921. Even if you just want a cup of coffee, the café seats 70 people, has waiter service and a separate coffee bar. With two locations in the city centre, you've got no excuse not to visit.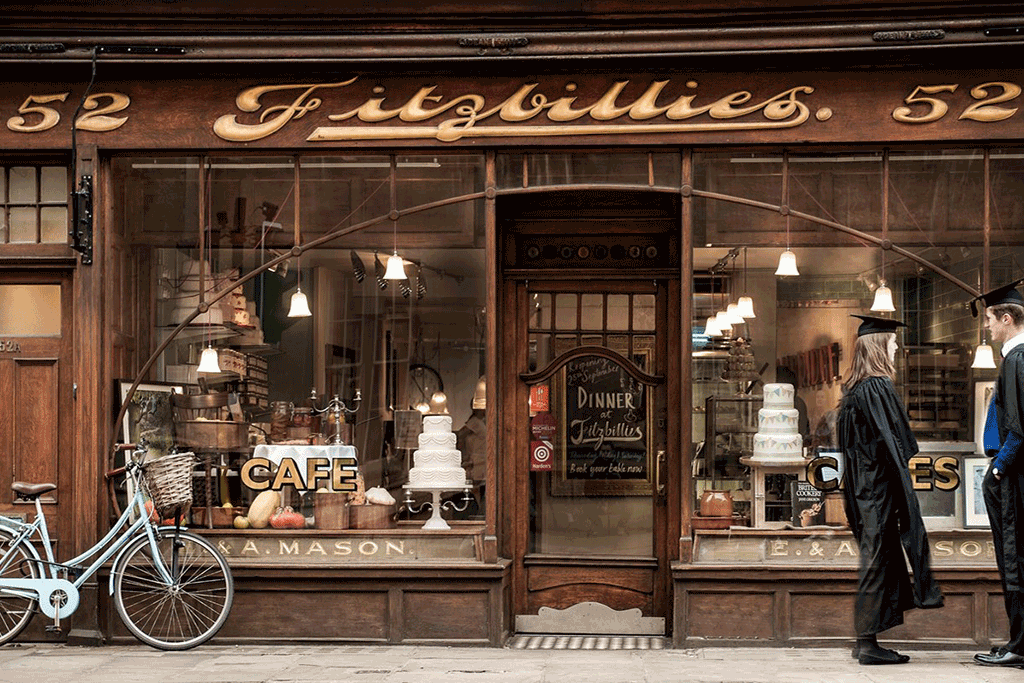 For a wine pit stop whilst exploring, head to Cambridge Wine Merchants on Bridge Street. With views over to Magdalene College, St John's College and the river, it's the perfect place to watch Cambridge life go by. Whether your drink of choice is a Negroni, a glass of bubbles or a bottle of Barolo, they've got it all (including over 30 types of Gin and 900 different wines). Chin Chin!
The Weekender: 48 Hours on the East Sussex Coast
DO
Popular since the Edwardian times, punting is one of the best ways to see the city and 'The Backs' (college gardens). Jump on board with a bottle of bubbly in hand as you float down the River Cam whilst the chauffeur uses a poll to push against the riverbed. You'll even learn some interesting facts on the way. Guaranteed to see Cambridge's most loved tourist attraction, the magnificent Bridge of Sighs will take your breath away.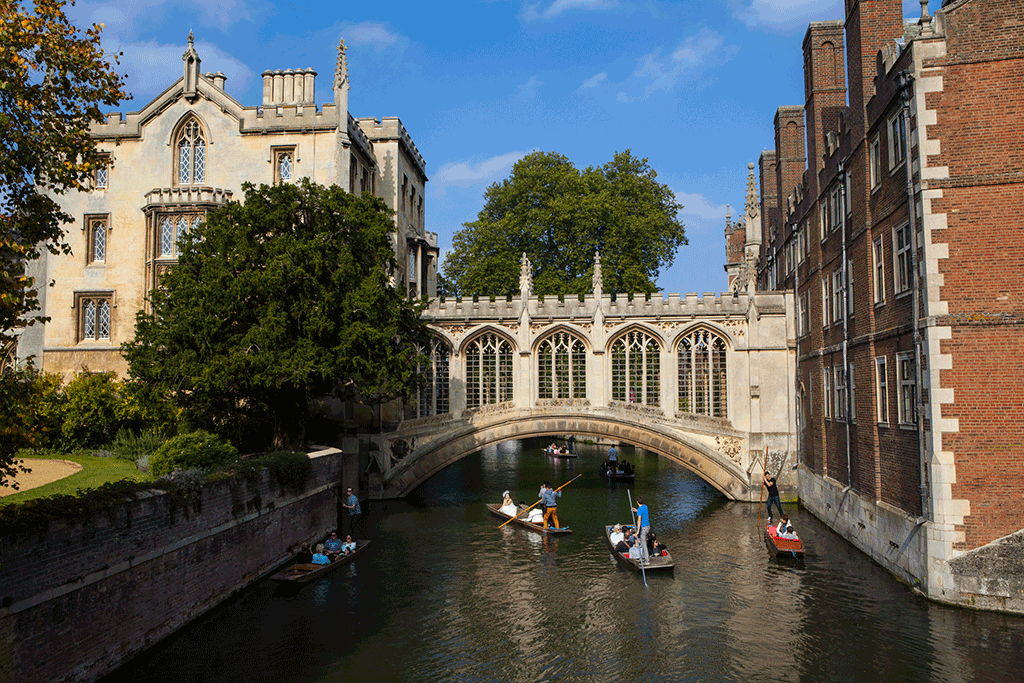 Do it like a local and hire a bike to explore the breathtaking city. Go solo, or book onto a bike tour and go off the beaten track to discover Cambridge's hidden gems.
Weekender: Walk in the Footsteps of Beatrix Potter in the Lake District 
STAY
Perched next to the River Cam, The Varsity Hotel offers the perfect location to rest your head whilst exploring Cambridge. Fitted with modern decor and a spa, it's just the right place to unwind after a long day of exploring. Sit back, relax and enjoy Cambridge's stunning architecture from the rooftop bar, whilst indulging in a panoramic afternoon tea you won't forget. Rooms start at £155 per night.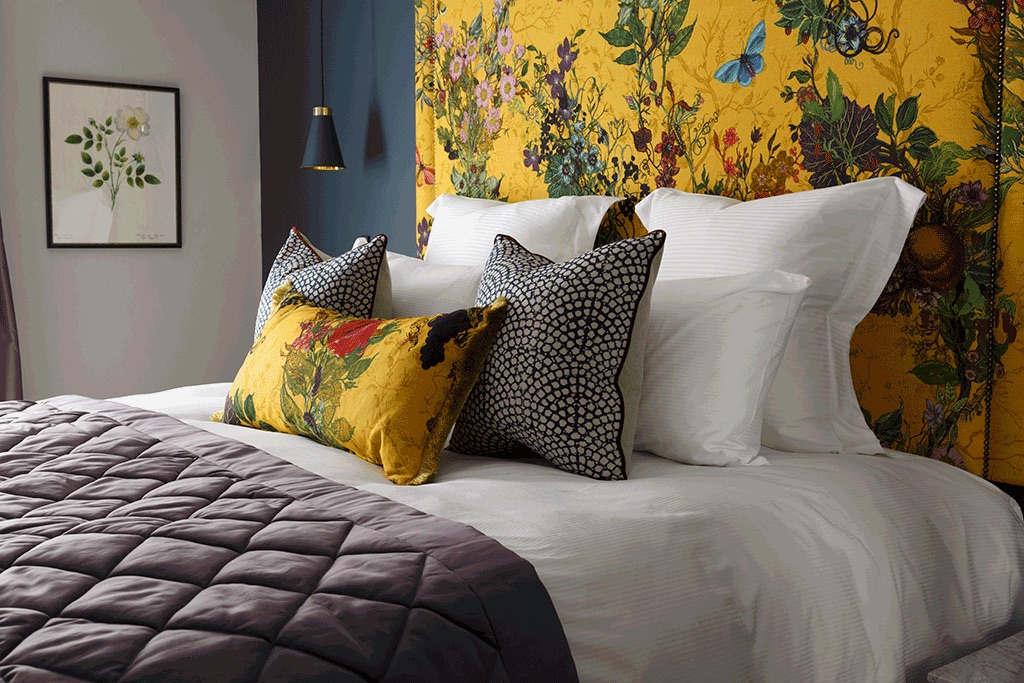 Overlooking 25 acres of open parkland, The Gonville Hotel has everything you need for a stay in Cambridge. Hotel guests can fit in like locals and hire a bike to get around or take a short stroll to the city centre. Each room has its own virtual valet which you can order everything from room service to newspapers or even ask for information on whats on during your stay. Prices range from £170- £300 per night. 
BUY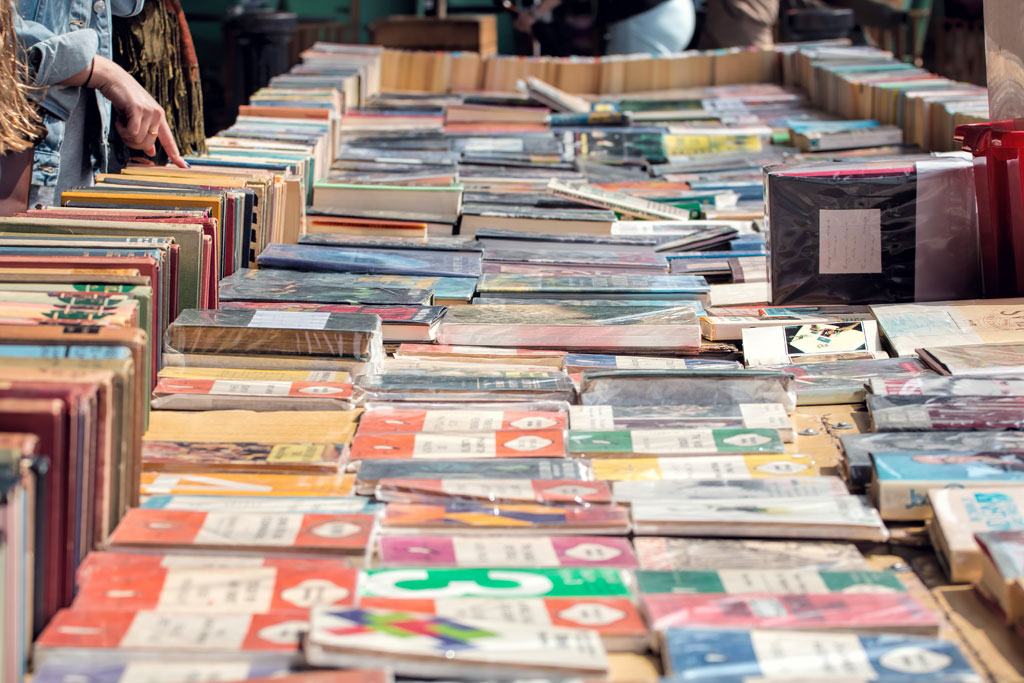 Trading since the middle ages, Cambridge Market sells everything from books to music, films, clothes, jewellery, fresh food, plants, and much more. On Sundays you can find a flourishing local food, arts and crafts market and Saturday brings All Saint's Garden Art and Craft Market. Whether it be a necklace, a dress, or a book; purchase a little unique something to remember your time in the city.
The Best Places to Eat & Drink in Cambridge: A Foodie's Guide
---