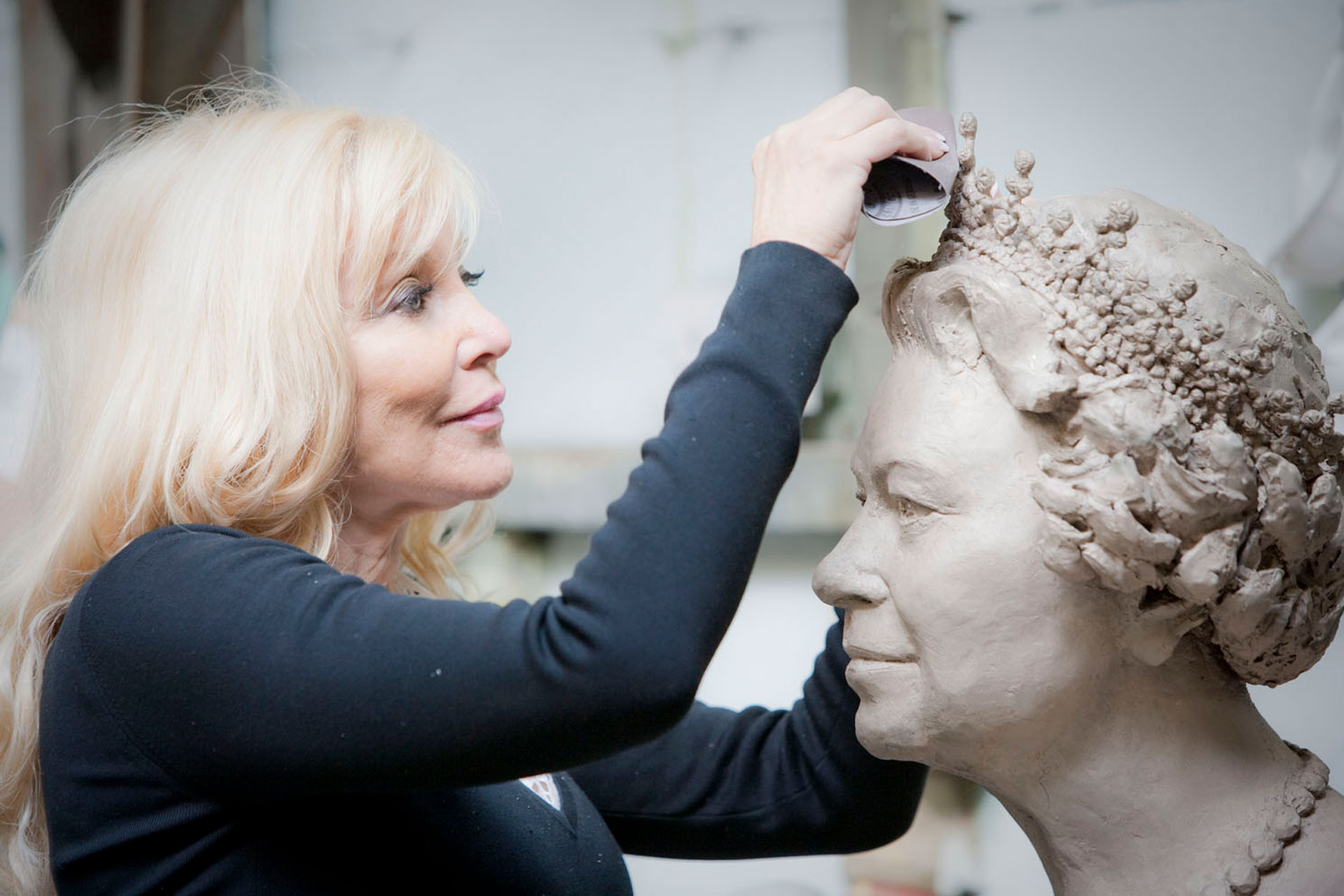 A New Exhibition Will Bring Together Three Artists Who Have Portrayed the Queen
---
'Majesty: A Tribute to the Queen' opens next week for a short run
Following the sad news of the passing of the Queen, Quantus Gallery in east London is marking the occasion with a historic exhibition.
The show, titled Majesty: A Tribute to the Queen, will feature depictions from three artists: Rob Munday, Frances Segelman and Christian Furr, who all portrayed the late Queen Elizabeth II at different stages of her life through a range of mediums. Positioned together, the works aim to paint a picture of all the different facets of our longest-reigning monarch. 
Munday is most famous for his holographic portrait of the Queen, Equanimity, which currently hangs in the National Portrait Gallery. Commissioned in 2004 by the Island of Jersey, it was co-created alongside Chris Levine, with over 10,000 images made to create the three-dimensional work. 
At the Platinum Jubilee, Munday unveiled another work, Felicity – Platinum Queen, which remained unnoticed in his archives for many years until he rediscovered it last year. Taken back in 2004 while he was working on Equanimity, it captures Her Majesty off-guard, reacting to a comment made by her confidante and dresser Angela Kelly. Both of these will be on display at Quantus Gallery.
The collection will also feature a new portrait, In the Blink of An Eye, which reflects Munday's personal artistic relationship with the monarch.
Alongside Munday, the show will feature works from Segelman, who sculpted the Queen several times over the years. One of these sculptures will be on display at the Majesty exhibition, alongside works of the late Prince Philip and King Charles, and never before seen sketches and photographs.
Reflecting on her experience, Segelman said: 'The Queen was my favourite sitter. So elegant. She has always been my role model. It was surreal and unbelievable, not to mention nerve-wracking, to go into the room at the palace and take measurements of her head for the bust.'
Finally, Majesty will display artworks from Furr, who made history by becoming the youngest artist to be commissioned to paint an official portrait of the Queen, aged just 28. 'My portrait portrays the Queen's sense of humour and unrufflable nature,' he says. 'Her Majesty liked the portrait because a few years later, in 2010, The Duke of Edinburgh met me personally to accept a special print of the painting.' The work currently hangs in the Royal Over-Seas League in London. For the new exhibition, Furr will showcase a new limited edition of his original portrait.
The exhibition will run from 28 September – 12 October 2022, quantusgallery.com
Main image: Frances Segelman sculpting HM The Queen, photo by Phil Starling