Interview: Alex Sarkis On Her Debut Novel, Something Blue
Something Blue is out now
One of Australia's hottest debut novels in 2022 has finally hit the UK shelves: Something Blue by Alex Sarkis. Olivia Emily sat down with Alex to chat all things writing, publishing and loving love stories.
Interview: Alex Sarkis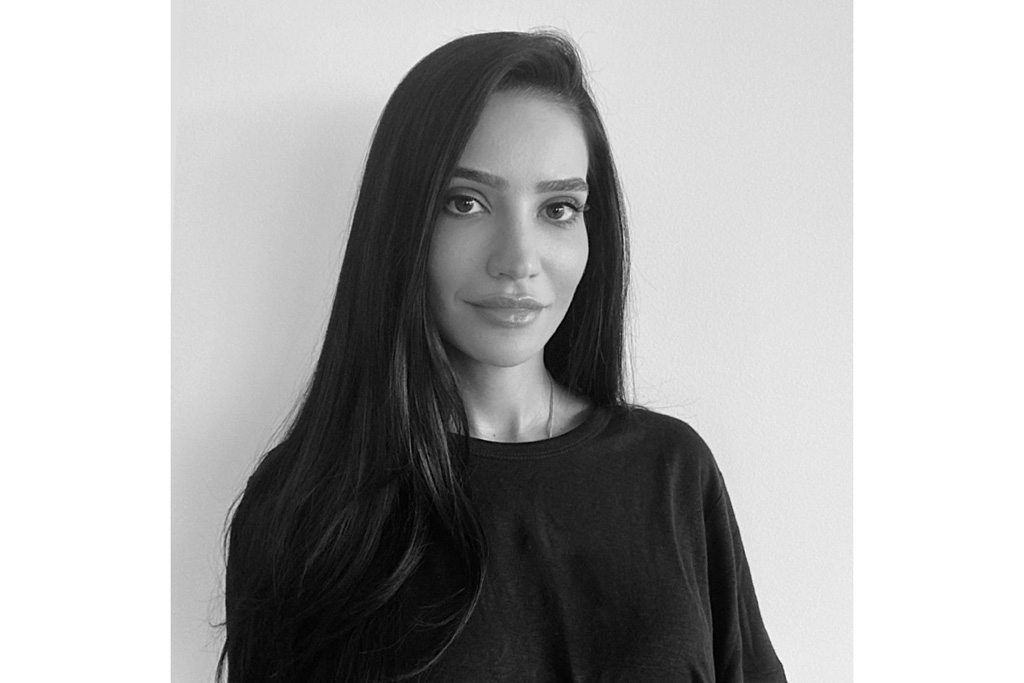 Hi Alex, how's life going at the moment?
Pretty good! I've been travelling around for the last couple of weeks – I had an amazing time in London and now I'm heading back to Sydney.
Your debut novel, Something Blue, was just released in the UK – how does it feel?
Surreal and very special. I've always loved reading books by British authors – Nick Hornby, Gerald Durrell, Jane Austen, Helen Fielding (just to name a few) – and can honestly say that they've all had a massive impact on my writing. So, to now have my debut novel out on shelves in the UK, the birthplace of so many greats, is incredibly exciting and a dream come true.
Did you have a book launch party?
No, but I had a cute little dinner with my dad the night before! It's been such a crazy journey up until now, so it was great to just be in London together, and to celebrate and reflect. The next day I was running around between bookshops which was a lot of fun, too. Plus, I finally had my first ride on the tube!
Can you give us an elevator pitch for the book?
Sure. Something Blue is a love story, set within a love letter to Sydney's West. It's about a young woman who doesn't know what she wants, and a young man who never had the luxury to decide. Set against the chaotic melting-pot of Sydney's outskirts, Something Blue weaves together both humour and heartache to give a first-hand look at life as Lebanese-Australian, with all the usual, hilarious hallmarks of the immigrant experience: the over-the-top weddings, the crazy relatives, and having a dangerous, broody love interest that your mother can't stand.
What drew you to the story?
I think rather than being 'drawn' to it, writing Something Blue came naturally to me, because it's a story about a city and a community that I know like the back of my hand. I was always motivated, though, by the prospect of shining a light on the 'real' Sydney; the parts of it that aren't on postcards – the grittier suburbs out West that often get swept to the side but are home to over two-million people.
Did you ever imagine yourself writing a book like this?
Yes, and I also always dreamed that it would get published – but I was still very shocked when it did!
What was the process of creating our protagonist, Nicole?
Nicole's character was inspired by the many young men and women around me (both family and friends), who had found themselves at a crossroads in their late-twenties, otherwise known as a 'quarter-life-crisis'. When I was writing Nicole, I wanted her to be as relatable as possible, but I also didn't want to put pressure on her to be 'likeable' all the time – because people generally aren't. She's a character that has her flaws, but she tries, at least, to be honest about them, and I think in that way, she's better able to serve her purpose – which was primarily to be a friend to the reader.
How about Danny?
Danny is such a layered character, and that was always a part of my intention when I was writing him. I wanted to create a moral conundrum for the reader and to challenge their perception of what a 'good man' is. There's a lot of discussion points that people can take away from Something Blue, but I think one of the main messages of the story, is that even though someone might seem to fit an ugly stereotype, if you dig deep enough, there'll always be room for empathy – there'll always shades of grey.
What is your writing process like? How do you get started, how do you plan, how do you know it's a good idea?
My writing process for Something Blue, especially in its early stages, was very unstructured; it was essentially just a creative outlet for whatever I was going through or witnessing at the time. But the more I wrote it, the more the story began to take on a life of its own. Then – as a new year's resolution – I decided to enrol in a 6-month novel-writing workshop, which was a game-changer for me in terms of fine-tuning the characters and the plot. I really do credit that class with giving me the discipline and the direction I needed to bring Something Blue into its full potential.
In my opinion, you never really know if what you're working on is a 'good idea' until you get it in front of other people. Yes, you have to trust your gut – I always believed in the story – but I did worry at times that the setting might be too niche. Turns out I was wrong! Sharing it in my writing workshop was the first time I realised how broad its appeal was. And I think ultimately, that's because my focus was never to push an agenda or preach at people – it was always just to tell a good story.
Is Something Blue the first book you wrote, or just the first to get published?
It was both – the first I've written to completion, and my first to get published.
What was the editing process like?
Intense! But very necessary. It's all about trimming the fat. You have to put your own ego aside and ask yourself what's purposeful; what actually serves the story. But it does become a bit of a psychological test after a while! You're basically having to look at your work with an extremely critical eye for months on end, and so you do go through periods where you start to hate it!
How do you create your stories: plot or character first?
For this particular story I had my characters first, and a very loose idea for a plot. I also never write my chapters chronologically. I always start by writing a scene that's pivotal (one that I'm excited to write) and then I slowly branch out around it.
What is your ideal work set up? Is it day or night? Is it loud or quiet? Private or public?
Always in the morning, and always somewhere quiet and private!
Do you have a writing playlist? If yes, what are your top writing songs?
I actually created a Spotify playlist for Something Blue, and readers have loved it! It's a very mixed bag, but some honourable mentions are 'Slide' by The Goo Goo Dolls, 2Pac's 'Hit 'Em Up', Justin Timberlake's 'Mirrors', and 'Move Along' by The All-American Rejects.
If there was one song to accompany Something Blue, what would it be?
Probably Bachelor Girl's 'Buses and Trains' – an absolute belter of an Aussie pop song, and the lyrics are just so relevant.
What's a genre you haven't tried before that you'd love to write?
I've dabbled in a bit of fantasy and speculative fiction, and would really like to explore that more at some point.
Did you always want to be a writer?
Well, the bad news is, I'm a Gemini – so I've wanted to be a thousand different things in life. But writing – and more specifically storytelling – has always been my main passion.
Which writers inspire you?
As I said before, I've always loved British writers. Gerald Durrell's classic memoir My Family and Other Animals, was one of the first books I remember reading as a teen and has absolutely inspired my writing – especially when I was working on Something Blue and bringing out all the crazy characteristics of Nicole's extended family.
What are your top five favourite books?
Boy Swallows Universe by Trent Dalton – elite Aussie "autofiction". An amazing book!
About A Boy by Nick Hornby – love the book and LOVE the movie.
Still Life by Sarah Winman – so well written and I really enjoyed the subtle threads of magic throughout.
You Be Mother by Meg Mason – so witty and all her characters are incredibly vivid.
Pride & Prejudice by Jane Austen – just the ultimate classic; a blueprint for all rom-com and romance writers.
What about your favourite films?
Love Actually, for obvious reasons: an amazing cast, endearing characters, a cleverly written plot – and I also love Christmas.
Looking for Alibrandi, an Aussie classic.
Antwone Fisher – can't go wrong with Denzel.
First Wives' Club: the soundtrack alone is a winner.
Other than that, anything with a good love story, to be honest. I'm a sucker for a bit of romance and some onscreen chemistry.
How do you balance writing with the rest of your life? Are you strict and scheduled in treating writing like a 9-5?
When I first started writing Something Blue it was just a hobby – something to pass the time. But now I absolutely treat it as a priority; not as 'work', because I write best when I'm not under pressure, but I always make the time to write each day.
Any tips for budding writers?
Yes! I really believe in the old adage of 'write what you know'. This isn't meant to limit your writing but rather to anchor it in something tactile and authentic so that the details of your story can leap off the page. Also, don't be intimidated by writer's block! In those moments, the best thing you can do is to just step away from your laptop and go for a drive or a walk. Listen to some music etc. And finally, join a writer's workshop if you can. Writing can be such an isolating task, but sharing your work with others will benefit your manuscript immensely!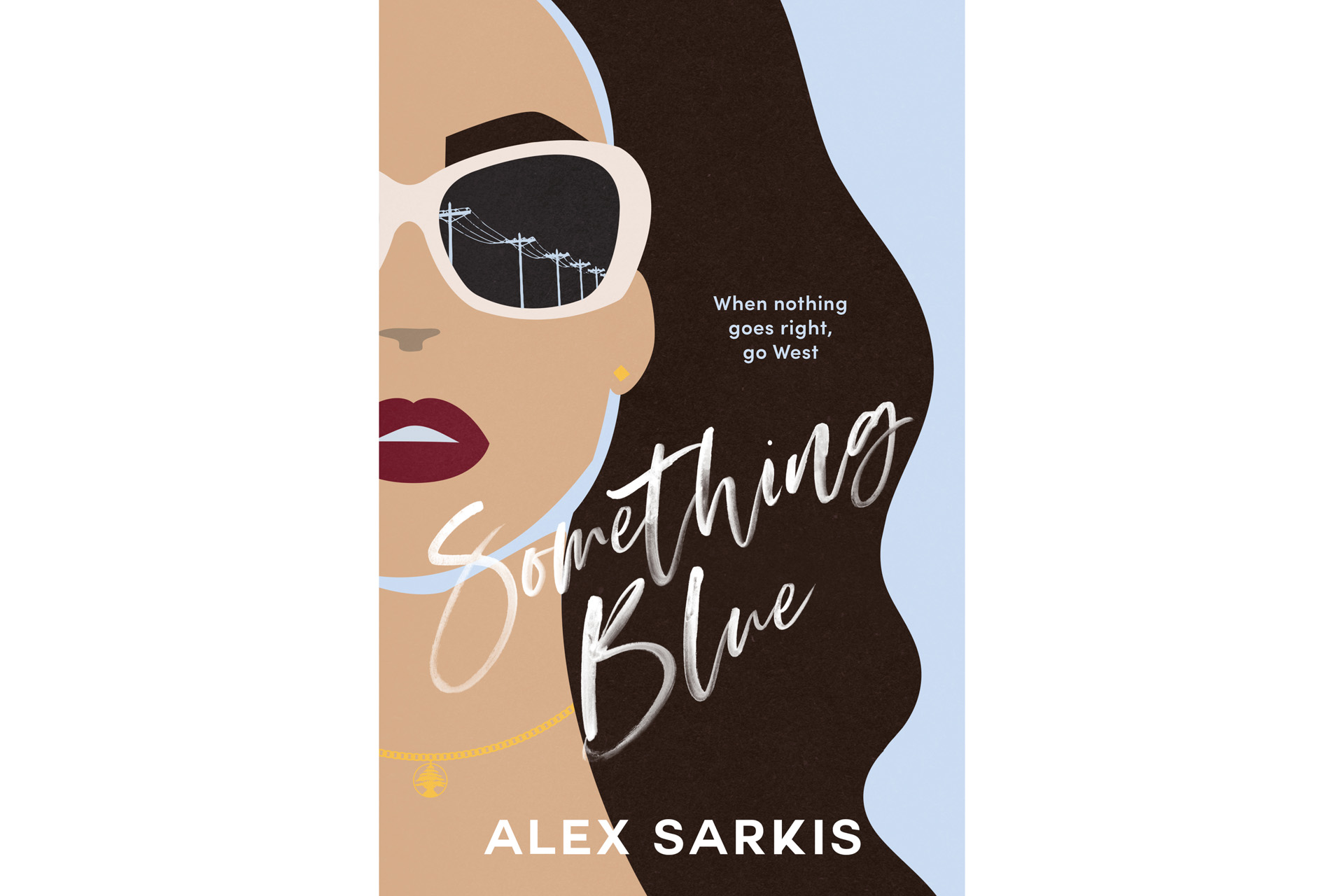 Something Blue by Alex Sarkis is out now (Ultimo, £14.99)