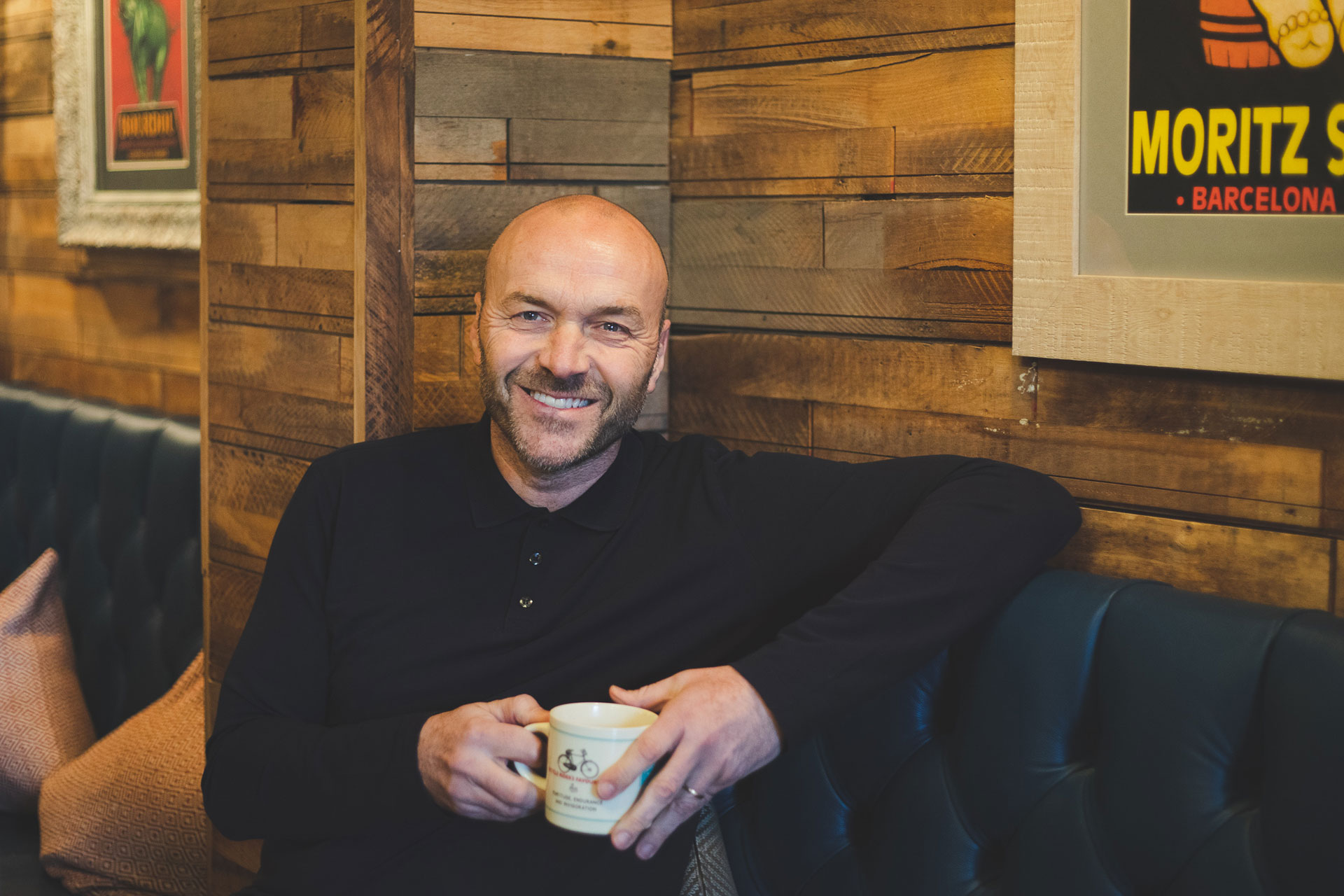 Q&A with Simon Rimmer
---
The Sunday Brunch chef shares his food memories
He's best known for presenting Channel 4's Sunday Brunch each week, but recently chef Simon Rimmer has turned his attention to another medium: the world of podcasts. Running in association with Weber BBQs, Grilling sees Rimmer chatting to world-famous chefs and celebrity foodies about their love for cooking – from Gizzi Erskine to Ainsley Harriott. But here Simon's the one being grilled.
Q&A with Simon Rimmer
What's your food philosophy?
Food should be simple, delicious and always have the ingredients as the star of the show.
When did you decide you wanted to become a chef?
I opened Greens in 1990 and thought I'd only really be front of house, but able to help in the kitchen. From the first day I went to market and saw the array of ingredients and experienced the sensation of turning those into dishes, I knew my life was going to be in a kitchen.
Who inspires you?
I think what as much as who. I'm inspired by the seasons, the surroundings, a taste, a smell or a sensation.
Why did you decide to start your own podcast?
I was very reluctant to start a podcast. I wasn't sure the world needed another bloke from the telly talking to other people off the telly. But one day I was chatting to Tom Kerridge and he said that reading White Heat by Marco Pierre White made him want to be the chef he is today. I figured everybody has that moment – and so the pod was born.
What has the podcast taught you?
So much. The two main things are: hospitality is bloody tough and nobody is 'lucky' to get the success, it's only ever off the back of really hard work. Secondly, I love interviewing people – listening is the most important part of the process.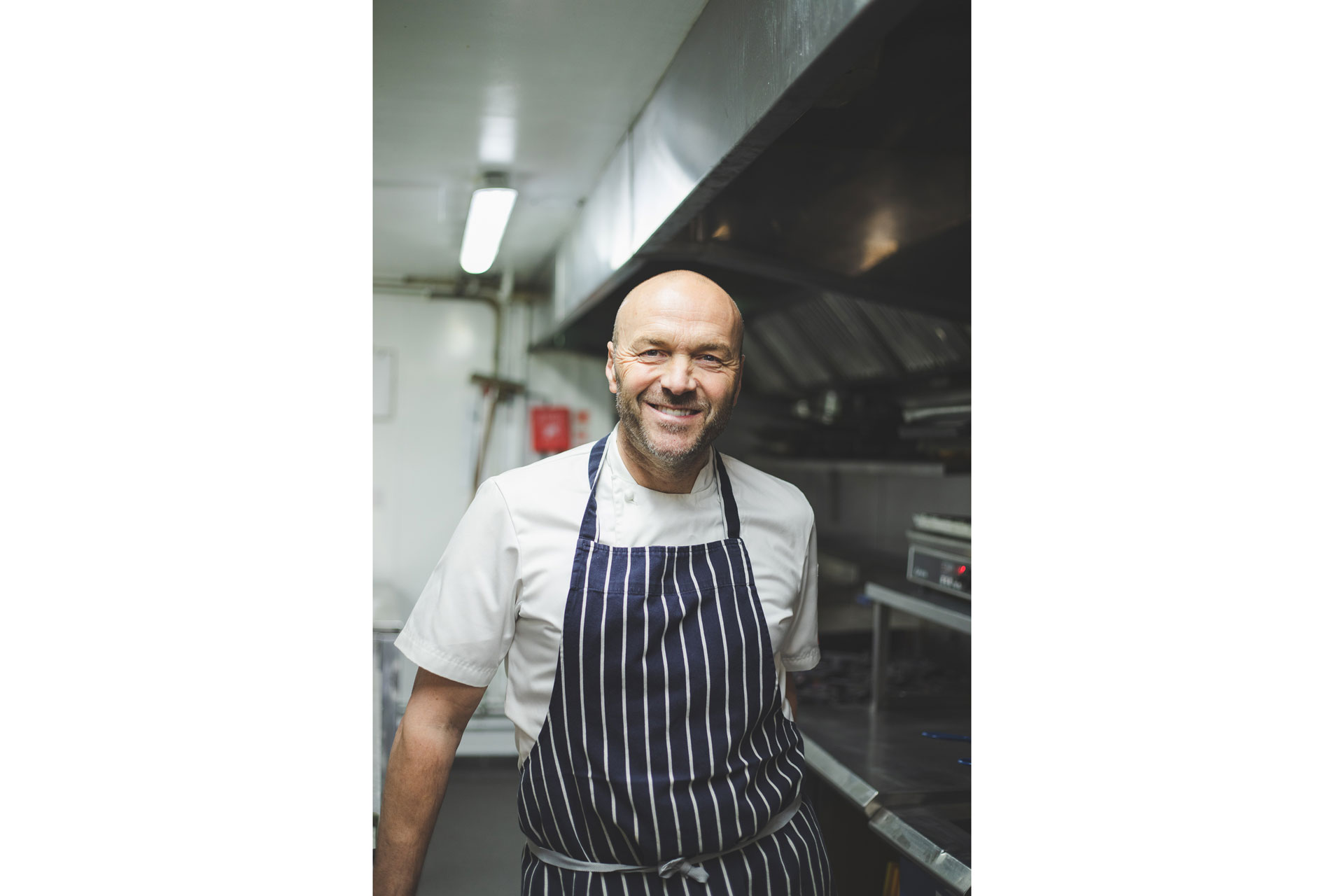 Favourite guest so far?
Genuinely all of them have been incredible, from Nadiya Hussain talking about her dad butchering a lamb on the living room table to Paul Ainsworth getting ridiculously excited about a KFC chicken zinger.
How did you find the various lockdowns?
Second lockdown was so tough. I struggled to get out of bed some days. It felt so deeply tough. I didn't develop any new hobbies but, bizarre as it sounds, I fell in love with cooking all over again.
Most memorable Sunday Brunch experience?
Johnny Vegas teaching us to use a potter's wheel and Karl Pilkington being the fly whisperer.
Earliest food memory?
Warm apple pie and cold vanilla ice cream at my grandma's house.
Favourite ingredient?
Vanilla – it makes me feel happy and warm.
Worst ingredient?
The mere thought of tripe makes me feel sick.
Guilty pleasure meal?
So many – but I do love a tin of baked beans with a tin of sardines mixed in and hot sauce, and I have to eat it out of the pan…
Worst kitchen disaster?
I was cooking sea bass in baked salt on telly and the oven broke down, so I had raw fish with uncooked salt. Inedible obviously.
Most memorable restaurant experience?
A stunning tasting menu at Azurmendi in Bilbao with five other chefs. Genuinely all of us had a little tear in our eye, it was so astonishing.
Grilling with Simon Rimmer, in association with Weber BBQs, is available now on weber.com
MORE FOOD Q&As: