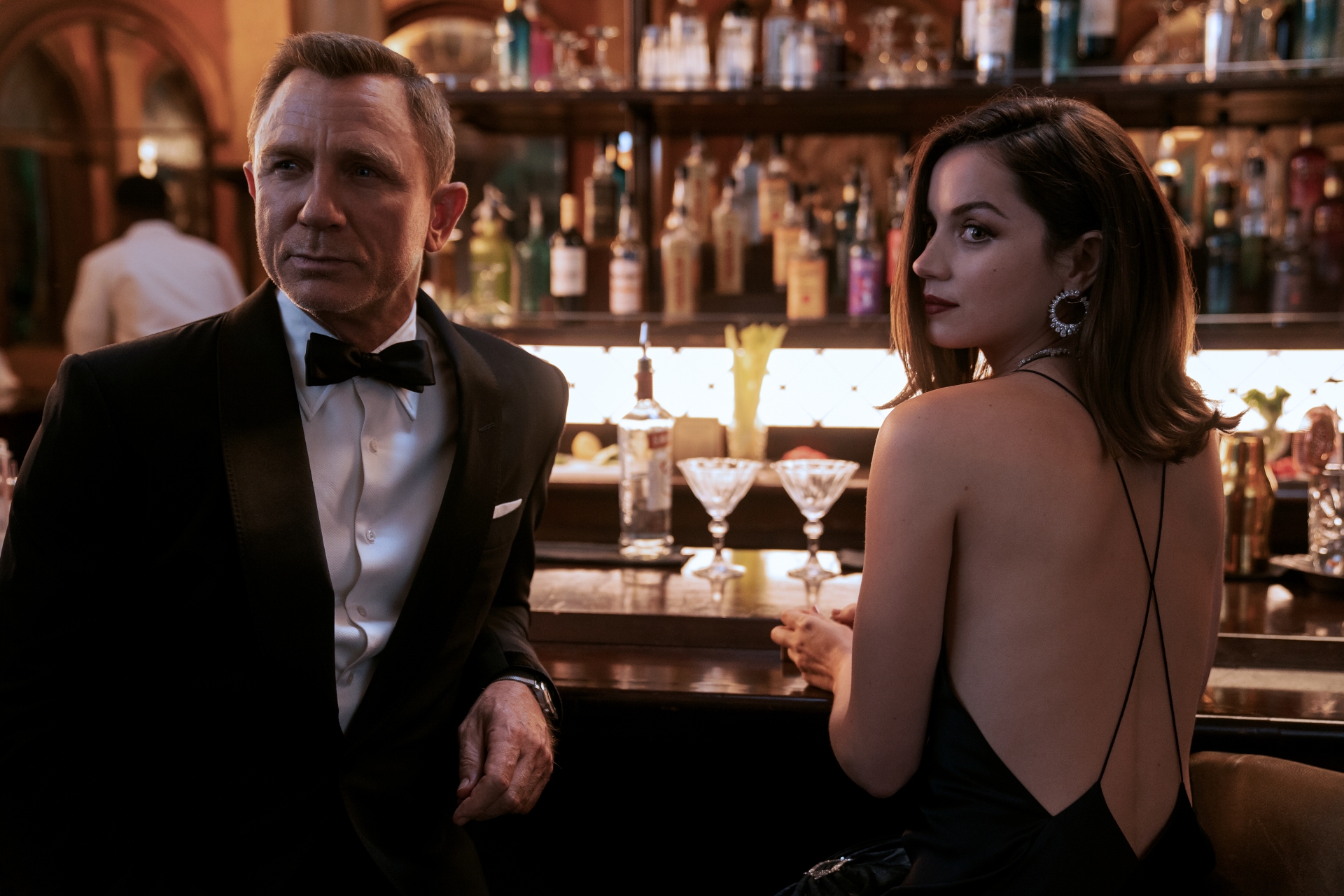 These Are The Best Bond Films To Watch Now
---
A definitive ranking by Bond expert Thomas Felix Creighton
There's nothing quite so iconically British as James Bond: transtemporal, Ian Fleming's character has watched over the advent of computers and the internet, mobile phones and GPS, adopting an air of timelessness in the process – despite each reincarnation arguably representing a new era. Feeling nostalgic yet? Quench your wistfulness with a rewatch of the best Bond films. Wondering where to start? We asked Bond expert Thomas Felix Creighton for his judgement. Here are all of the Bond films to date, ranked.
The Best Bond Films By Actor
Each 007 lead actor brings something so different to the role, and their respective eras covered such different decades of filmmaking, that for me it makes sense to have one favourite for each actor. A cop-out? Perhaps – but they all have their merits…
From Russia With Love
(1963)
Bond: Sean Connery
Intrigue in Istanbul, as a crime syndicate pits the USSR against Britain. The film stays largely true to Ian Fleming's novel of the same name, while subtly updating its post-Cuban Missile Crisis. As a fluent Turkish speaker, this remains my favourite portrayal of Turkish culture in a Western film.
On Her Majesty's Secret Service
(1969)
Bond: George Lazenby
The sole 007 outing of the only Australian James Bond lead, On Her Majesty's Secret Service performed poorly at the time, but its reputation has slowly been rehabilitated in recent years. Christopher Nolan cites this as an influence on his films. Dianna Rigg is by far the real star here as Contessa Teresa di Vicenzo, or simply 'Tracey'. 
The Man With The Golden Gun
(1974)
Bond: Roger Moore
Here, 007 chases the titular villain, played by Christopher Lee, across Macao, Hong Kong and Thailand. This, after receiving a golden bullet with his service number on it. But all may not be as it seems. This film showcases beautiful locations, outlandish characters, and Roger Moore's unique charm. 
View this post on Instagram
Licence To Kill
(1989)
Bond: Timothy Dalton
'His bad side is a dangerous place to be': Shakespearean actor, Timothy Dalton, gives a serious take on Bond, after decades of family-friendly adventures. Originally rated '15', it remains both of its era yet also far ahead of its time. The 1980s audiences weren't ready for such a dark, brooding hero.
Tomorrow Never Dies
(1997)
Bond: Pierce Brosnan
The movie star performance from the Irish James Bond is pitch perfect in this non-stop action vehicle. The villain is a curious combination of Rupert Murdoch, Robert Maxwell, and a host of notorious Fleet Street editors. If 1990s excess is your cup of tea, then this is your Darjeeling.
Skyfall
(2012)
Bond: Daniel Craig
'The old ways are the best': released in the same year as the late Queen's Golden Jubilee and the London Olympics – which had the memorable short film of 007 and her Majesty – this is a very British Bond film. In many ways, a return to the dutiful agent of the original novels. 
View this post on Instagram
Every Bond Film Ranked
While the above are the definitive best Bond films, the remaining 19 films warrant a mention. Here are the rest of the Bond films ranked from best to worst.
1.
Goldfinger
(1964, Sean Connery)
The third Connery outing remains, for many, the quintessential James Bond film. The original book was one of the weaker entries in the series; the screenwriters worked delicately to improve it, and triumphed. It retains the best aspects of Fleming and adds to it the best of cinematic screenwriting.
2.
The World Is Not Enough
(1999, Pierce Bronson)
Rumours long circulated that Pierce Bronson sought a more grounded, realistic film for his interpretation of the classic character – and, here, he almost gets his wish. This film alternates between subtle drama and outrageous action set pieces. Dame Judi Dench really made her indelible mark on the series here.
3.
The Spy Who Loved Me
(1977, Roger Moore)
Moore described this as his favourite of his own films; the opening with the Union Flag parachute remains iconic. Moore strikes just the right balance between selling the more outrageous scenes (an underwater city) and a more sombre scene where 007 must reflect on a man he has killed.
4.
For Your Eyes Only
(1981, Roger Moore)
In many ways, the polar opposite of what many people consider 'the Moore era', this is a Cold War thriller with an eye on plausibility (mostly). The opening, as James Bond lays flowers on the grave of a loved one, makes this the perfect companion to On Her Majesty's Secret Service.  
5.
The Living Daylights
(1987, Timothy Dalton)
'Smiert shpionam. Death to spies': this film returns the franchise to a more Fleming-esque style, in the first of only two films starring the commendable Timothy Dalton. The plotting is more complex than the average outing, and the actors' performances – for the most part – rise to the more nuanced story.
View this post on Instagram
6.
Casino Royale
(2006, Daniel Craig)
This film's great strength is the return to Fleming material, the novel having long been out of EON Productions' reach due to copyright wranglings. Director Martin Campbell, having previously introduced Bronson in Goldeneye (1995), returned to baptise Craig. The new actor sells the action, but the romantic scenes lack Bronson's finesse.
7.
Quantum of Solace
(2008, Daniel Craig)
Reportedly hit by the writers' strike, this is the shortest of the 25 Bond films. Much of the run time is taken up by the frenetic action scenes. Craig's strengths here are played to, as 007 dwells on the 'anger' phase of losing a loved one. Ukrainian actress Olga Kurylenko shines. 
8.
Octopussy
(1983, Roger Moore)
Released in the same year as the non-EON Bond film Never Say Never Again starring Sean Connery, this film very much won the box office 'Battle of the Bonds'. EON played to their strengths, utilising M, Q, Moneypenny, and a whole host of gadgets, to riotous effect. 
9.
No Time to Die
(2021, Daniel Craig)
A divisive film among the fanbase, taking its tone very much from the last two Ian Fleming novels, something the filmmakers had studiously avoided until now. Whilst not every Bond film should take its cue from this one, once in every 25 films seems more than acceptable. 
View this post on Instagram
10.
Goldeneye
(1995, Pierce Bronson)
Why not introduce a new 007 hanging upside-down in a dingy bathroom stall in the old USSR? This is the film that kick-started the modern Bond film, moving from suspense and espionage to high-octane action. The result works, keeping Bond as he always was, while the world changes around him.
11.
Thunderball
(1965, Sean Connery)
This film marked the high-water mark of the '60s spy era, and remains truly beloved by those who remember its original release. It repeats much of Goldfinger's formula, taking many features one step beyond, whilst the memorable villainess Fiona Volpe mocks how easily Pussy Galore fell for 007.
12.
Moonraker
(1979, Roger Moore)
The ice-cream sundae of 007 films: much-mocked, much-ridiculed, and much loved by many, many Bond fans. This is the film to add a bit of sunshine to any rainy afternoon, with Roger Moore clearly having a wonderful time: 'How do you kill five hours in Rio if you don't samba?'
13.
Dr No
(1962, Sean Connery)
The first Bond film from EON Productions, and the one that made Connery a household name – although he had been a respectable actor beforehand. Perhaps this film is most striking for the fact that many Bond 'tropes' had not yet been invented, giving this one a very fresh feel. 
14.
A View To A Kill
(1985, Roger Moore)
Christopher Walken and Grace Jones are on villain detail, with Moore and his real-life close friend  Patrick Macnee (of The Avengers fame) as buddy heroes. This is the film for anyone who loves all things 1980s. Even Dolph Lundgren makes a fleeting uncredited appearance as a KGB agent. 
View this post on Instagram
15.
Die Another Day
(2002, Pierce Brosnan)
In many ways, a repeat of Moonraker – striking much the same tone, and drawing on the book of the same name. Notorious for its use of an 'invisible' car, this film slots more neatly alongside some of the Marvel superhero outings than a more grounded spy series. 
16.
Live And Let Die
(1973, Roger Moore)
Here, 007 is pitted against supernatural powers in the Caribbean. Whilst San Monique is a fictitious location, similarities to Papa Doc's Haitian horrors are presumably entirely intentional. Moore gives a very individual performance in his first double-oh-outing, largely escaping comparisons with Connery, but not quite making his mark yet.
17.
You Only Live Twice
(1967, Sean Connery)
Only the name is the same as the penultimate Ian Fleming novel… (Well, also the setting: Japan.) The books tend toward the more serious as they progress, and Bond's arduous life has gruelling consequences. Meanwhile, the Connery films grew ever more silly. This is the one with the hollowed-out volcano.
18.
Diamonds Are Forever
(1971, Sean Connery)
Connery meanders through a lap of honour in this '70s caper, having walked away from the 007 series – being replaced by Lazenby for one film – before being tempted back by the largest paycheck for an actor in movie history [$1.25 million]. He plays it like the last school day before the holidays.
19.
Spectre
(2015, Daniel Craig)
Blofeld's rebooted origin story (no spoilers), places this low on many lists. Even without that, the unintimidating villain's plan and the meandering finale scupper a film which starts off spectacularly. Earlier iterations of the script leaked in the 2014 Sony hack give tantalising insight into what might have been.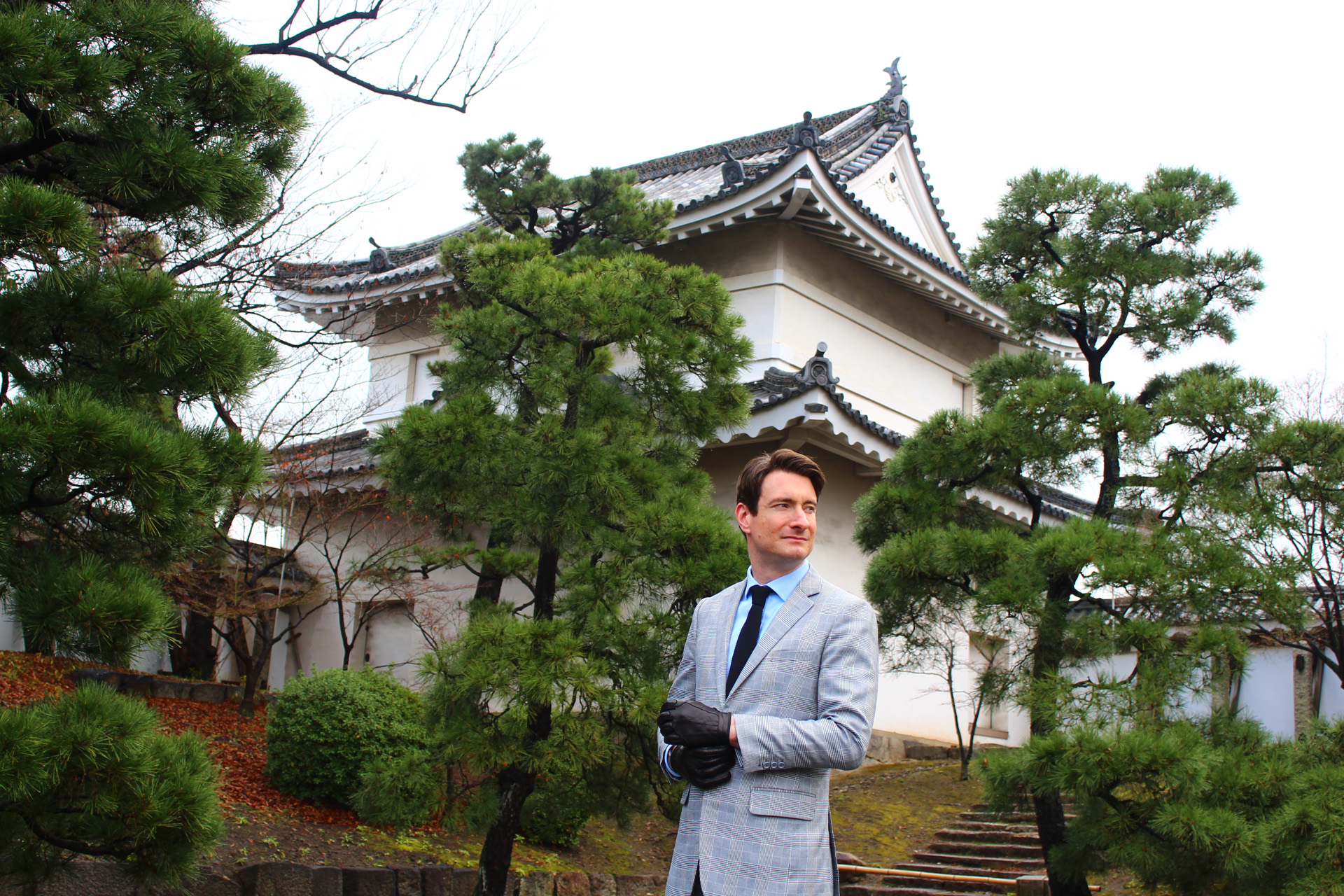 Thomas Felix Creighton (@flemingneverdies) is a Bond expert and podcaster, presenting British Culture: Albion Never Dies. Tune in on Apple Podcasts or Spotify.
View this post on Instagram
Featured image: James Bond (Daniel Craig) and Paloma (Ana de Armas) in No Time To Die, an EON Productions and Metro Goldwyn Mayer Studios film. Credit: Nicola Dove © 2020 Danjac, LLC and MGM. All rights reserved.