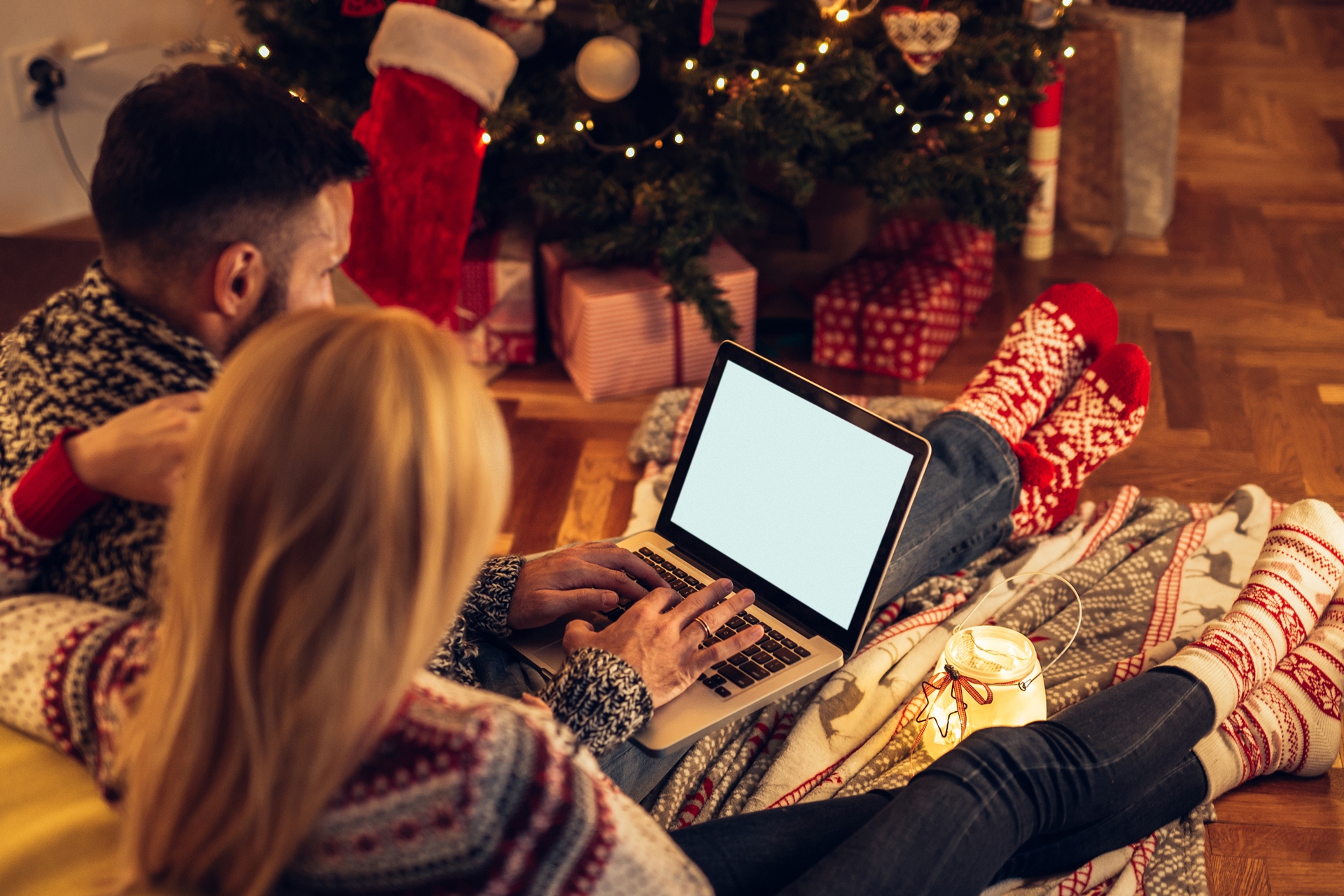 The Best Foreign Festive Films to Watch This Christmas
For a cultured alternative to Love Actually
By Clementina Jackson | 2 months ago
Movies are an important and enjoyable part of everyone's holiday season. That said, there are only so many times you can sit through Elf, or hear Tiny Tim say 'God bless us, everyone!'. To broaden your collection of festive favourites, why not branch out and try a foreign holiday film? Whether you're into romantic comedies or historical dramas, there's something for everyone. We asked the experts at language learning app Babbel to share their favourite foreign Christmas films so you can swap the usual Christmas films for something new and exciting this year, from Russia, France and everywhere in between.
Best Foreign Festive Films to Watch This Christmas
Tři Oříšky pro Popelku (Three Wishes for Cinderella)
Think Cinderella, but better. This 1973 film, originally released in both Czech and German (Drei Haselnüsse für Aschenbrödel), is a seasonal tradition in Eastern Europe. The film is broadcast every Christmas Eve in Norway, Switzerland, Germany, Russia, Poland, Slovakia, Ukraine and the Czech Republic. The story follows the popularly-known narrative of poor Cinderella being kept from the king's ball by her stepmother, but ultimately finding her Prince Charming. The most notable change is that instead of a Fairy Godmother, three hazelnuts grant Cinderella's wishes. Tři Oříšky pro Popelku is perfect for those looking for a real feel-good film this holiday.
Joyeux Noël (Merry Christmas)
Renowned is the heart-rendering moment that Wilhelm, the German Crown Prince, sent an opera singer to the front lines and brought WW1 to a standstill on 25th December 1914. The singing sparked an unofficial truce on all sides of the war. Ripe for fictionalisation, the moment inspired Joyeux Noël. This sentimental French film follows the lives of six soldiers on various sides of the war through a religious and ideological lens. Nominated for best Foreign Language Film at the Academy Awards, the film points to the inhumanity of war.
Alles ist Liebe (All is Love)
This 2014 German film is Europe's response to Love Actually. Alles ist Liebe is the tale of ten men and women in Frankfurt whose stories intersect during the Christmas season. Following a remarkably similar format to Love Actually, Alles ist Liebe is based on Alles is Liefde, a 2007 Dutch film which itself was a reinterpretation of Love Actually. So basically, you could argue that Love Actually has created its own genre of international film…
A Dinner for One (Der 90. Geburtstag)
This old-time British classic is broadcast across numerous German TV channels and is a must-watch for Germans in the New Year. Otherwise known as 'The 90th Birthday', A Dinner for One details the birthday of an upper-class English woman, whose friends have all passed away. To much hilarity, the dutiful butler takes on the persona of the former guests sitting around the birthday dinner which consists of several courses and drinks pairings. This, of course, results in one very drunk butler, a tipsy Miss Sophie, and a whole heap of laughs along the way. Somewhat of a hidden classic in British film circles, this is one to watch if you fancy a laugh on New Year's Eve.
Vacanze di Natale (Christmas Vacation)
Despite the name, this 1983 Italian film bears no resemblance at all to National Lampoon's Christmas Vacation. Vacanze di Natale starts with the familiar trope of two families, one "refined" and the other "vulgar," running into each other again and again during their Christmas vacations in Cortina d'Ampezzo. The storyline includes a convoluted love plot and lots of skiing action shots. So if you love Italy, and you really love '80s movies, this is the film for you.
Ironiya sudby (The Irony of Fate)
This staple of Russian cinema is re-played every New Year's Eve, when most families sit down, have a festive meal and exchange gifts. The 1976 film follows Zhenya, a young man who, as per annual tradition, gets raucously drunk with his friends in a Russian banya (essentially a sauna bath). Following some confusion, instead of spending New Year's Eve with his fiancée in Moscow, Zhenya ends up in Leningrad (now St. Petersburg). After giving a taxi driver his Moscow address, which also exists in Leningrad and ironically, looks exactly like his flat back in Moscow, he runs into the beautiful owner of the flat, Nadya. Much comedy, romance and winter magic ensue. If you love a feel-good film and plenty of snow, this is the film for you.
Want to look like a real pro? Get rid of those subtitles and download language learning app Babbel.
Featured image: GettyImages