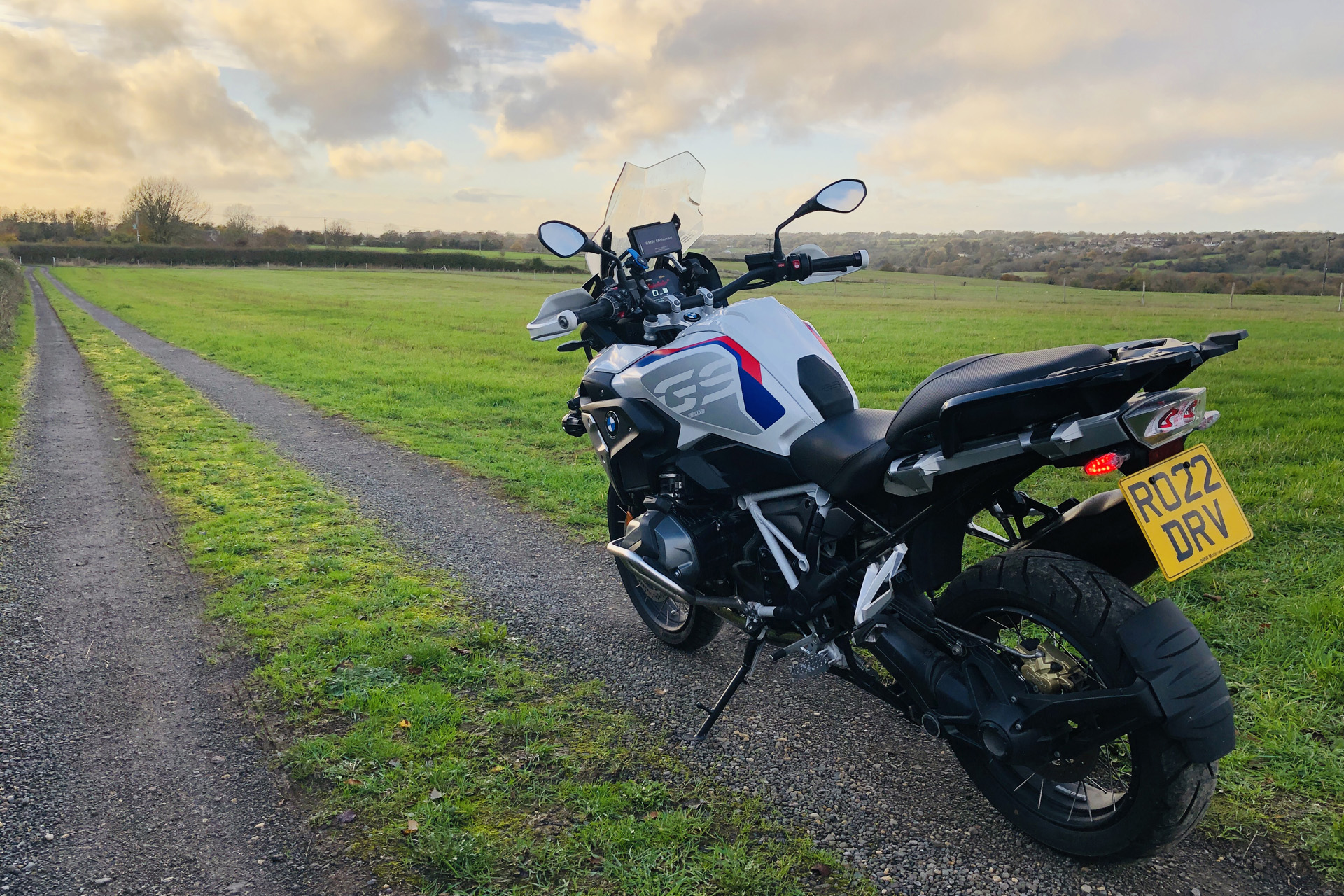 BMW R1250GS — The Green Lane
---
Does Britain's most popular motorbike stand the test of time?
Motoring editor Jeremy Taylor revs up for a long-term test of Britain's most popular motorbike, the BMW R1250GS – can sustainable fashion expert Jessica Saunders be persuaded to saddle up too?
The Green Lane: BMW R1250GS Review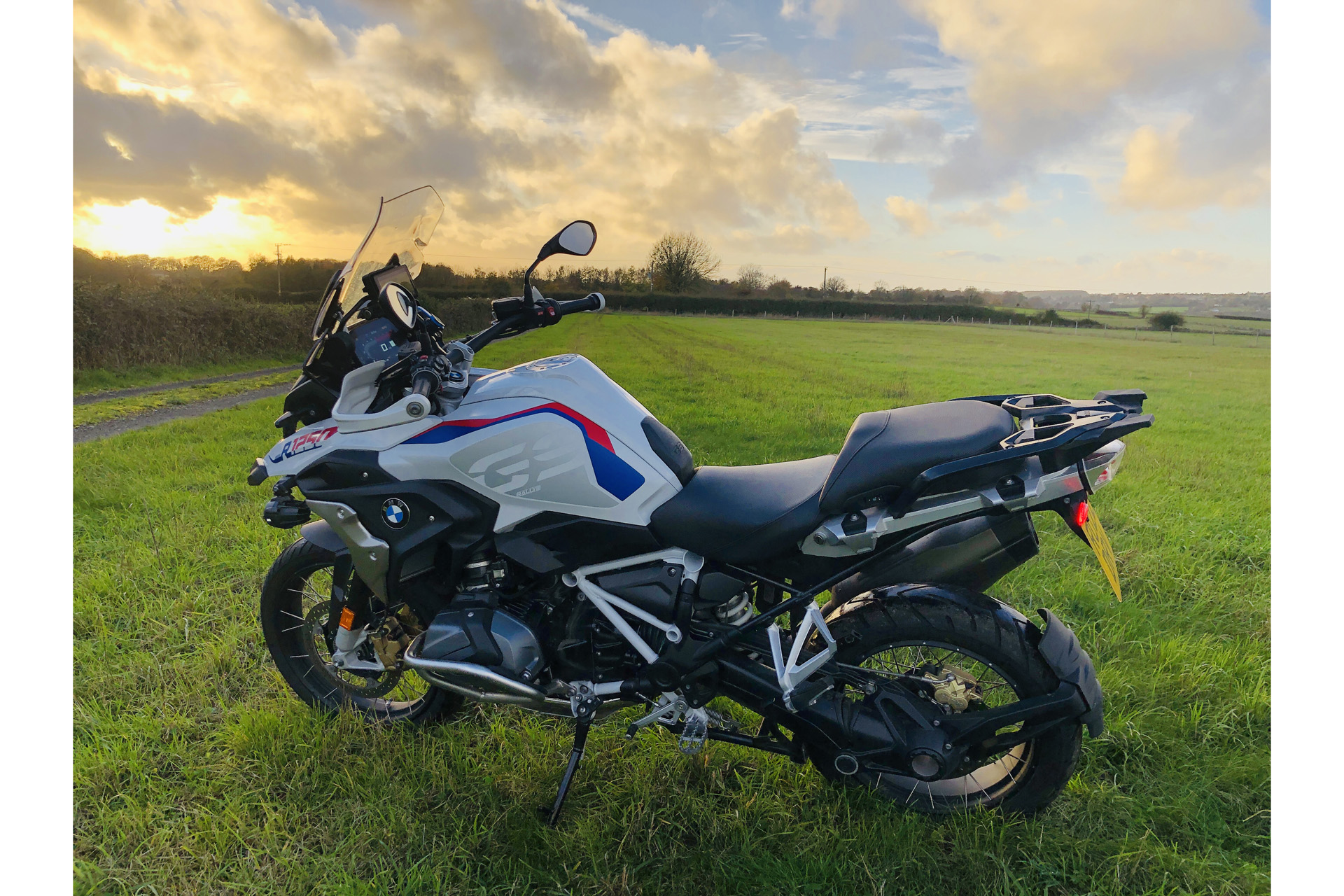 JS – Winter is upon us, most people are buying all-wheel drive SUVs, and you've chosen this moment to test a motorbike?
JT – Ha! Yes, it seems like the wrong moment, doesn't it? But this is no ordinary bike. I'm hoping to prove to our readers that modern motorcycles are packed with enough car-like technology to encourage those with an adventurous disposition to ride all year round.
So what makes the GS1250 so special – and is it really green?
Motorcycles, by their very nature, generally produce fewer emissions, but the BMW takes it to another level. Not only does it measure up to Euro 5 emission standards, the latest GS has an ECO mode to optimise riding for road use and achieve maximum mpg.
Surely this bike is only going to be seen on a road?
As I said, the BMW is a best-seller for good reason. Putting aside the electronic wizardry, the GS is also an exceptional off-road machine. That's one reason why Charley Boorman and Ewan McGregor chose it for most of their epic motorcycle adventures.
It looks enormous on the driveway. I'm assuming that you won't be taking it off for a mud-slinging jaunt through the woods yourself?
No, I think my off-road ability is best confined to pedal power and a mountain bike. Plus, I'm not even sure I could lift 550 lbs if I dropped it! BMW's flagship adventure bike will be staying firmly on tarmac.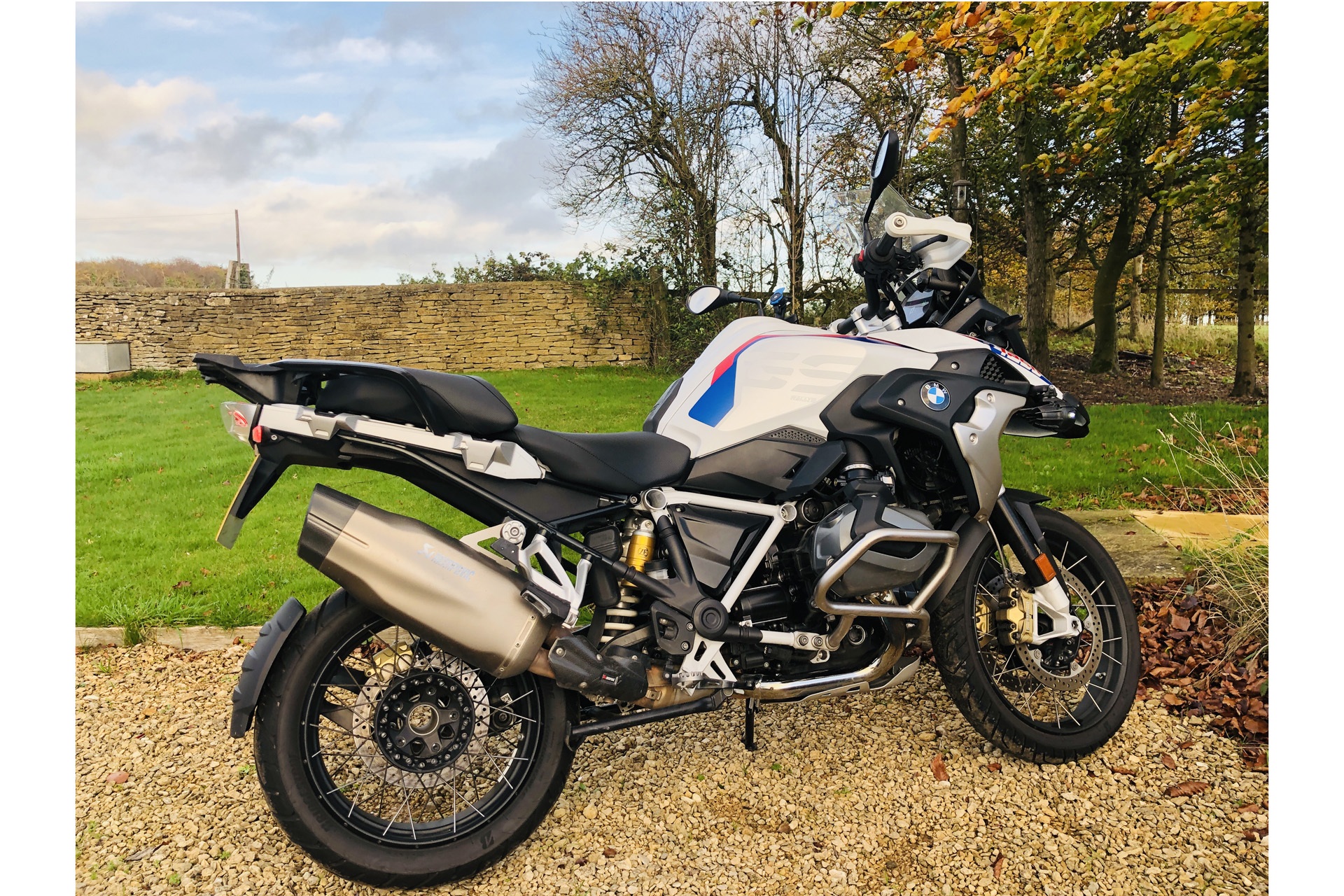 If the GS was a car, what would it be?
I'm going to say a VW Golf because, like the Volkswagen, the GS has been around for decades. Every year BMW makes minor improvements, but it's very much a case of 'if it ain't broke, why fix it?'. This is also a bike that does everything – a brilliant long-distance tourer, nimble around town and, I'm told, remarkable in the rough.
And your particular GS1250  has minor celebrity status too – it was the actual bike that led runners away in this year's London Marathon?
Indeed – it's 20 years since I last ran that race, so this test seemed appropriately timed. Over the next six months or so I'll see if it's really possible to live with a bike all year round, and not just during the summer months like I normally do.
Something else to squeeze in the garage then. Oh no, I'm assuming that this test will also mean a stack of extra kit to cram into the man cupboard? 
Well, you need the right kit to bike safely! So, with the help of your fashion background, there will be a few 'must-have' pieces we can recommend to our two-wheeled readers (see below). Ultimately, I hope the GS will prove the bike to persuade them to saddle up and enjoy the freedom of the open road – something that's increasingly difficult to do in a car.
Jessica Saunders is Director of Programmes at London College of Fashion, studying for a PhD in sustainable e-textile design.
Jess's Fashion Tips
Keis G701 Heated Motorcycle Gloves
I'm not going to lie, the one feature of winter riding I hate is cold hands! Bike manufacturers have gotten around this in two ways, with heated hand grips and protective wind deflectors in front of them. The GS has both (plus a heated seat!), but if your budget doesn't stretch to those accessories, heated gloves are a brilliant alternative.
Modern battery technology allows smaller battery packs than ever – although some heated gloves still have to be connected via wires to the bike itself. The G701s feature mini rechargeable batteries in each wrist cuff that last for hours. There are three settings, and they are waterproof.
If you are still worried about staying warm, Keis also offers a heated vest and heated bodysuit. I may buy both just to keep warm around the house during this cost of living crisis…  G701, £195, keisapparel.com
More From The Green Lane
---