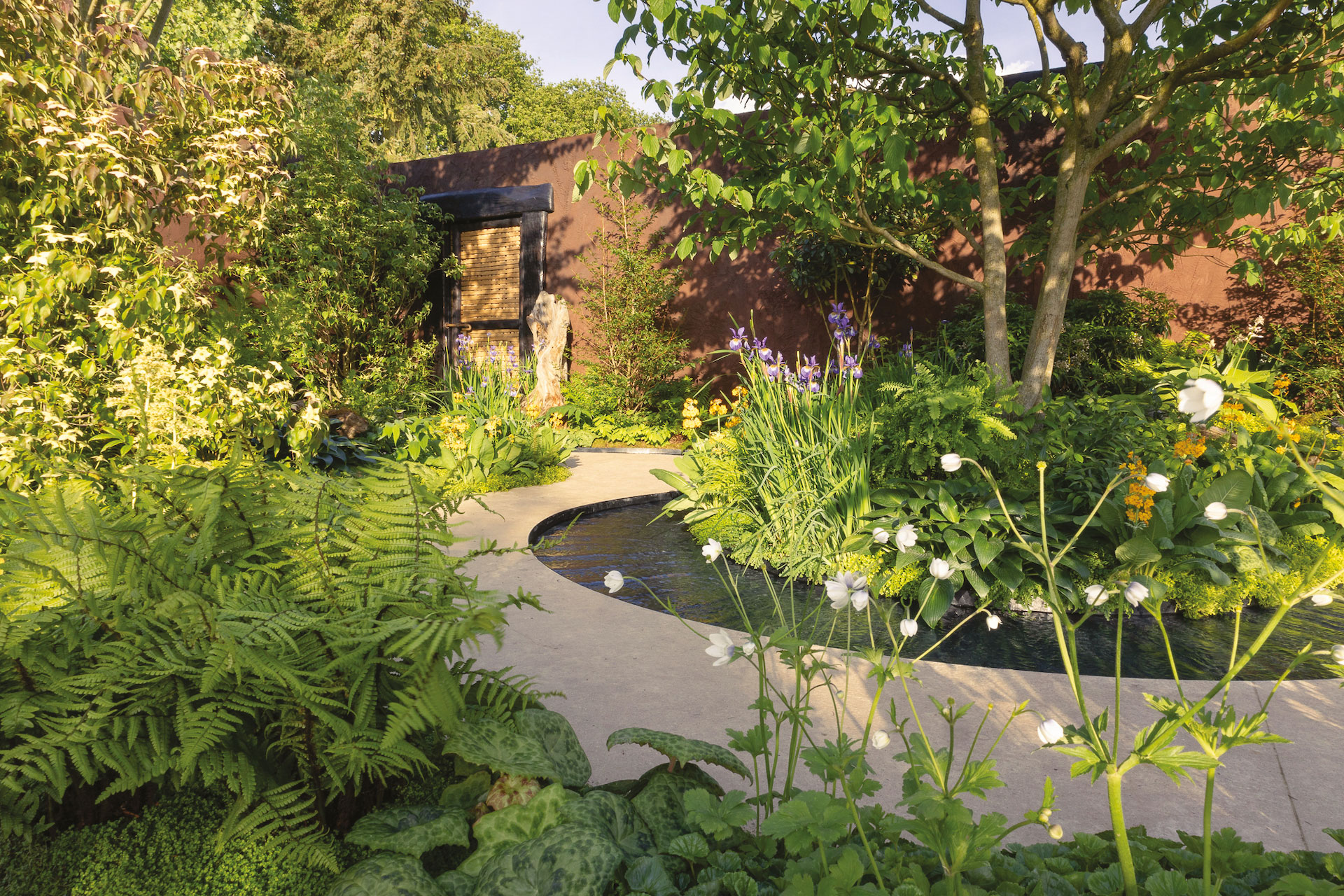 Why the Boodles British Craft Garden is a Must-See at Chelsea Flower Show 2023
Add it to your agenda for your visit this year
Thomas Hoblyn has partnered with Boodles to create a woodland glade for the Boodles British Craft Garden at this year's Chelsea Flower Show. The gardener talks to Amy Wakeham about his artistic inspiration, and how to achieve the look in your own garden. 
Boodles British Craft Garden at Chelsea Flower Show 2023
It's the event the green-fingered among us wait for all year long: Chelsea Flower Show, which will be held this year, as ever, at Royal Hospital Chelsea, from 22-27 May.
Top of C&TH's list to catch in 2023 is the Boodles British Craft Garden, created with award-winning garden designer Thomas Hoblyn, who last year won a gold medal for his creation of the Boodles Travel Garden.
His theme for 2023 is the 'Best of British', and this time around Thomas was inspired by the Pre-Raphaelites' stylised depiction of woodlands in art. 'In particular Woodland Glade by William Trost Richards, Ophelia by Sir John Everett Millais and The Lady of Shalott by John William Waterhouse,' he explains. 'I like the way they interpreted nature in a stylised way, and I thought it could translate well into a garden.'
Thomas will create a romantic woodland glade for the show, filled with plants like the rambling rose Félicité Perpétue, the feathery Alnus Imperialis alder tree, and weeping silver birches. But, 'the weather can often work against you in May,' he hedges. 'This year's palette requires a cool spring, so let's hope that's what we get.'
The garden will also be a celebration of British craftsmanship, with an arbour created by furniture designers Cox London, rustic-yet-refined paths by stonemason Jake Catling of Landscaping Consultants using Chatsworth stone, and furnishings curated by interior designer Rachel Chudley.
At the heart of the garden will be a floating pool created by water sculptor Bamber Wallis; it'll ripple as if raindrops dance across the surface, and was inspired by Boodles' new Raindance jewellery suite, which will also be unveiled on the opening day of the show.
'The Raindance special release for Chelsea Flower Show explores two ideas,' explains Boodles' head of design, Rebecca Hawkins. 'The first of these is rainfall: if looking directly upwards, raindrops radiate out and towards you from a central point.' In the resulting new  suite, the 'smaller diamonds are set further back and towards the centre, and the larger ones are set higher and further from the centre to give a sense of perspective. Pink diamond accents dance amongst the white brilliant cuts.' The other design is based on a raindrop making contact with water: concentric circles of smaller diamonds form around the larger individual stone.
For those who are inspired by romanticism of the Boodles British Craft Garden, Thomas has some sage advice for his fellow gardeners. 'Analyse the colours in a natural landscape and then mimic how they are put together,' he recommends. 'Mother Nature does not make mistakes and comes up with the most wonderful planting combinations.'