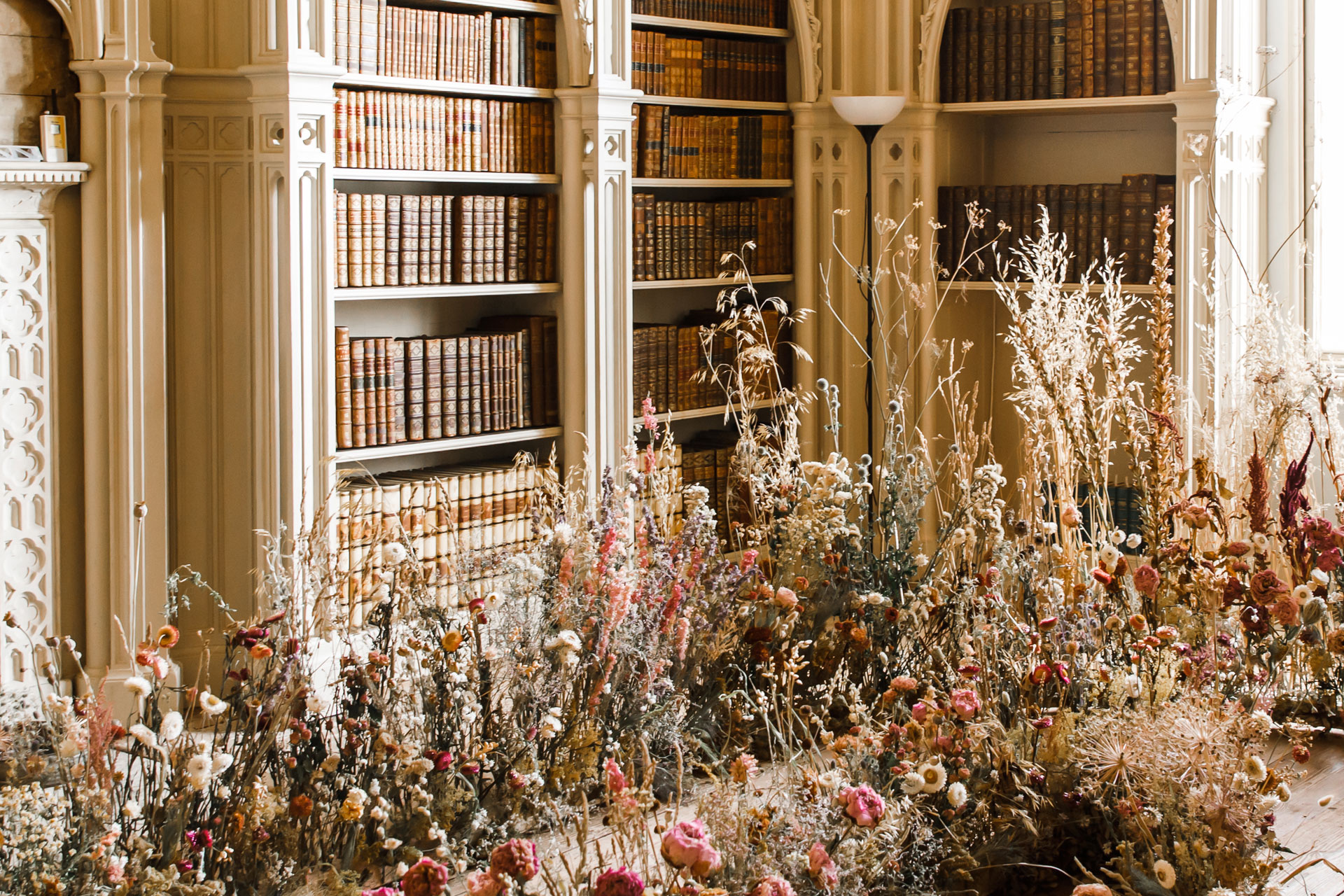 Flower Shows To Visit in 2022
---
Floristry and gardening festivals for green-fingered enthusiasts
Britain's flower shows are back. This year's events will welcome a whole host of new faces too, with the pandemic triggering an increased interest in all things green. Gardening was listed as the second most popular lockdown activity, according to a survey by GlobalData market research – and it seems the trend is here to stay, with seed sellers recently reporting a blossoming demand for orders. Flower shows offer aesthetic inspiration and expert advice on everything from garden design to biodiversity, often with live music and great food thrown in for good measure. Read on for the best of the bunch.
Flower Shows To Visit in 2022
Strawberry Hill House
Four it's fourth iteration, Strawberry Hill House, famous as a feat of Gothic Revival architecture, will be holding it's annual flower festival. Playing host to the very best of home grown British flowers, for three days (23-25 September), dried blooms will line the intricate, beautiful rooms of Strawberry Hill House, that's set to be something more like a Medieval hazy dream.
Curated by Leigh Chappell and Janne Ford, in association with Flowers From the Farm, there's much more on then the exploring the space. As well as guided tours (including in the evening) of the transformed house, there will also be a floral demonstration on Friday 23rd September by the acclaimed florist: Shane Connolly. Shane holds a Royal Warrant, and is probably best known for his work decorating Westminser Abbey with an avenue of growing trees for the wedding of William and Kate, now Prince and Princess of Wales.
You can find out more, and book: here. 
Glyndebourne Open Gardens
If you've ever been to Glyndebourne, you'll know that luxuriating in the gardens with a picnic, tends to be the star of the show.
Now Glyndebourne, one of the world's most famous opera houses, is opening up it's just its gardens this year out of season, and you don't need to buy an opera ticket for it. From 3 and 4 September (11.00 to 4.00pm) the internationally famous venue, based near Lewes in East Sussex will open up to the public, unveiling their stunning grounds to gawp at. 
Glyndebourne Open Gardens begins Saturday 3 & Sunday 4 September, 11.00am – 4.00pm (last entry 3.00pm). Tickets: £12 per adult, £6 per child, available here. Plants will be available to purchase
Glyndebourne Open Gardens is Back for the Autumn
RHS Chelsea Flower Show
The RHS Chelsea Flower Show is the most famous and prestigious event of its kind. It has taken place in the grounds of the Royal Hospital Chelsea every year since 1913 – apart from gaps during the two World Wars, and in 2020 as a result of the coronavirus pandemic. This year, it's returning for its traditional spring slot, following last year's one-off autumn event. In 2022, wild plants and naturalistic spaces will take centre stage. Garden designers will be encouraged to use plants that promote biodiversity, including wildlife-friendly hawthorn, hazel and woodland trees such as crab apple and sweet chestnut. 24 – 28 May 2022, rhs.org.uk
Blenheim Palace Flower Show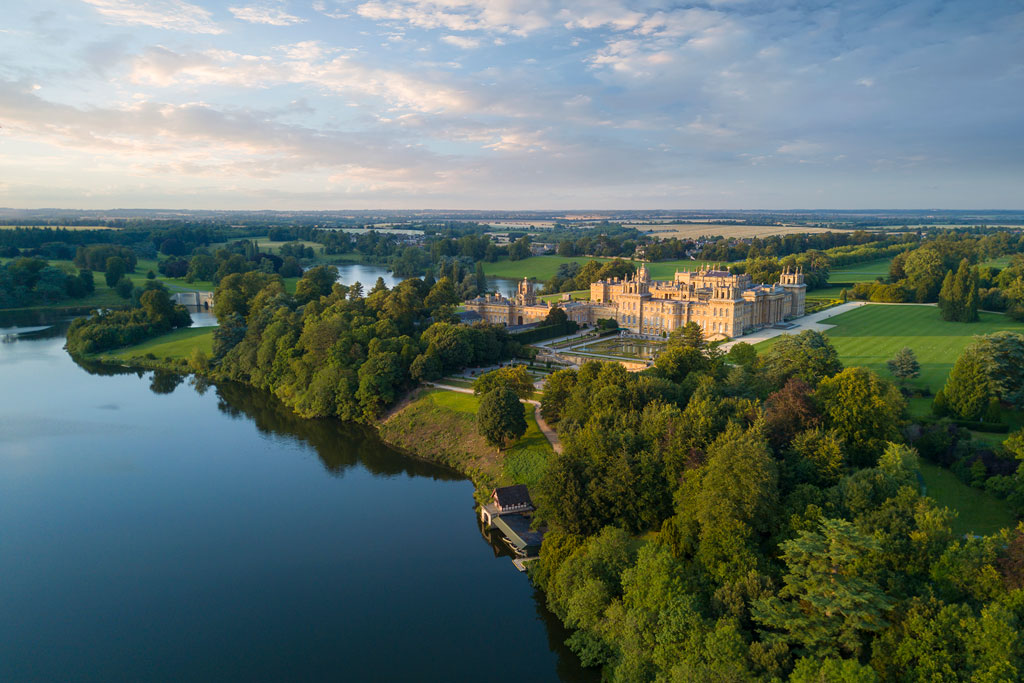 Blenheim Palace is a beautiful sight year-round, but even more so when hosting its annual flower show. Explore show gardens, browse the Outdoor Plant Village and get inspired on a stroll down Floral Street – plus horticultural experts will be on hand to answer all your burning gardening questions. 24 – 26 June 2022, blenheimflowershow.co.uk
Chorley Flower Show
A relatively new addition to the floristry events calendar, Chorley Flower Show will return to Astley Hall for its seventh edition in 2022. The centrepiece for 2021 was the Mayflower 400 garden, featuring indigenous British and American plants including an oak tree and a maple tree. A gardening theatre, meanwhile, hosts demonstrations from top gardeners – this year that included Jonathan Moseley and Martin Fish. Visitors can also enjoy food and drink from a range of traders, as well as live music and walkabout acts. 30 July – 1 August 2022, chorleyflowershow.com
RHS Hampton Court Palace Garden Festival
The world's largest annual flower show takes place against the backdrop of one of London's most historic royal palaces, Hampton Court. Also run by the RHS, the festival offers plenty of inspiration for both budding and experienced horticulturalists, with a new allotment area offering advice and tips on all things grow your own. 4 – 9 July 2022, rhs.org.uk
RHS Flower Show Tatton Park
'Summer of Love' was the theme for the 2021 RHS Flower Show Tatton Park, which returned to Cheshire's picturesque 1,000 acre deer park last summer. Highlights included the RHS Flower Power Garden, designed by former RHS Young Designer finalist Anca Panait, which shone a light on the emotional and healing properties of plants. A popular feature of this show is the Flower School, which offers floral demonstrations from top gardeners like Jonathan Moseley alongside eye-catching displays. 20 – 24 July 2022, rhs.org.uk
READ MORE:
Flower Arranging Classes To Book Now / A Guide to Sustainable Gardening / More on Gardening 
Glyndebourne Garden. Photo: James Bellorini