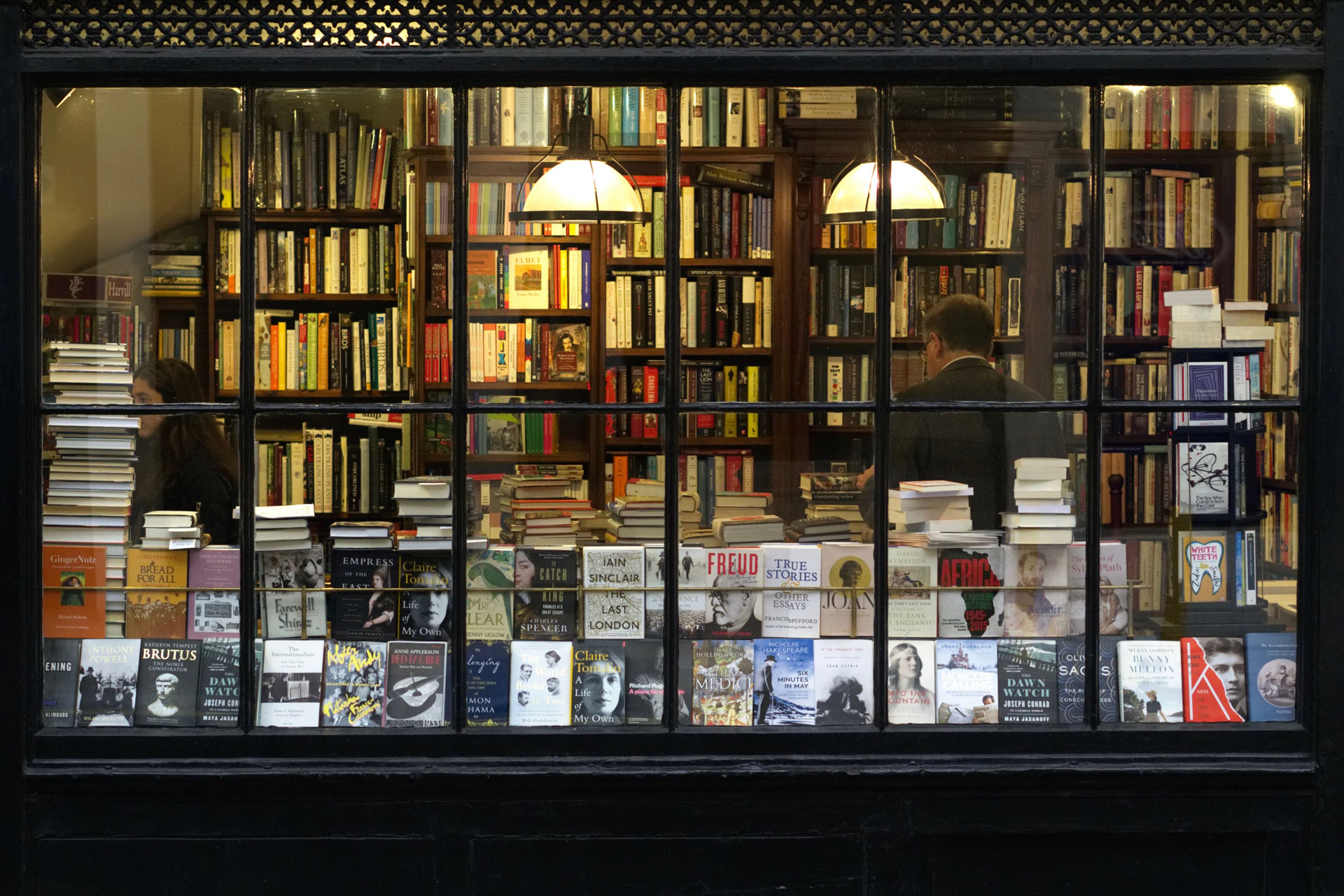 Bookshop Day 2021: How To Get Involved
Book stores are treasure troves which we need to keep supporting – here's how
From the library-style emporiums to the tiny independents and exciting new online stores, it's important that we celebrate bookshops. Enter Bookshop Day, which sees author events, spoken word performances, window displays and more taking place across the UK and Ireland. The annual event takes place on 9 October, and this year's line-up is looking better than ever. Here are the highlights.
Bookshop Day 2021: How To Get Involved
Bookshop Events
Jeanette Winterson and Mark O'Connell will be discussing what humanity might do next at Manchester Central Library – part of Manchester Literature Festival. 6pm, waterstones.com
As part of his book tour for The Importance of Being Interested, Robin Ince is hosting an event at Mount Florida Books in Glasgow. He'll also be visiting Our Bookshop in Tring as well as shops in Bristol, Carlisle and Exeter, among others. At each stop, he'll ask the booksellers to recommend the book that has piqued their curiosity the most. 8pm, mountfloridabooks.com
Melissa Cummings-Quarry and Natalie A. Carter, authors of Grown: The Black Girls' Guide to Glowing Up, will be sharing stories at the newly opened Bookhaus Bristol. 4pm, bookhausbristol.com
Nigel Warburton will interview Amia Srinivasan, the author of the recently-released Sunday Times bestseller The Right to Sex at Blackwell's Oxford. 11am, eventbrite.co.uk
TheIvybridge Bookshop in Devon is hosting a children's storytelling event with local authors including Clare Helen Walsh and Holly Ryan. 10am
Check out Peckham's Review Bookshop to see a window display featuring some of the best books of 2021 so far, plus their favourite books by local writers.
New community bookshop Typeset Space in Rotherham is giving £5 vouchers to anyone who brings them a five-line poem (known as a quintain). typset.space
K.N. Chimbiri, who wrote The Story of Afro Hair, and Vanessa Taylor, author of Baller Boys, will be doing a signing with Book & Kulture. It's part of a collaboration with Black Wall Street London, a shop on Camden High Street which focuses on products by diverse makers and crafters. 9 and 10 October, 10am – 7pm, bookandkulture.com
Catherine Menon and Neema Shah will discuss their debut novels as part of Ilkley Literature Festival. Fragile Monsters by Menon traces one family's story from 1920 to the present day, while Shah's Kololo Hill is set during the expulsion of Ugandan Asians by Idi Amin and follows an Asian Ugandan family whose lives are torn apart in 1972 as they must leave the country. ilkleyliteraturefestival.com
BookTokers
Have you heard of BookTok? It's the new trend dominating the internet's literary corners: the short-form TikTok version of book reviews. For the first time, Bookshop Day is collaborating with TikTok influencers, who will be creating exclusive content in their local bookshops and recommending their favourite reads. Names taking part include caitlinreadsbooks, whatbritreads, the_caffeinatedreader, anya.reads and cultofbooks.
Bookshop Openings
Opening its doors just after Bookshop Day on 9 October is Afori Books, Brighton's first Black-owned book store which will be the UK's biggest supplier of books by Black authors. It's been operating online for a year, but recently owner Carolynn Bain launched a crowdfunding effort which allowed her to open a bricks and mortar venue.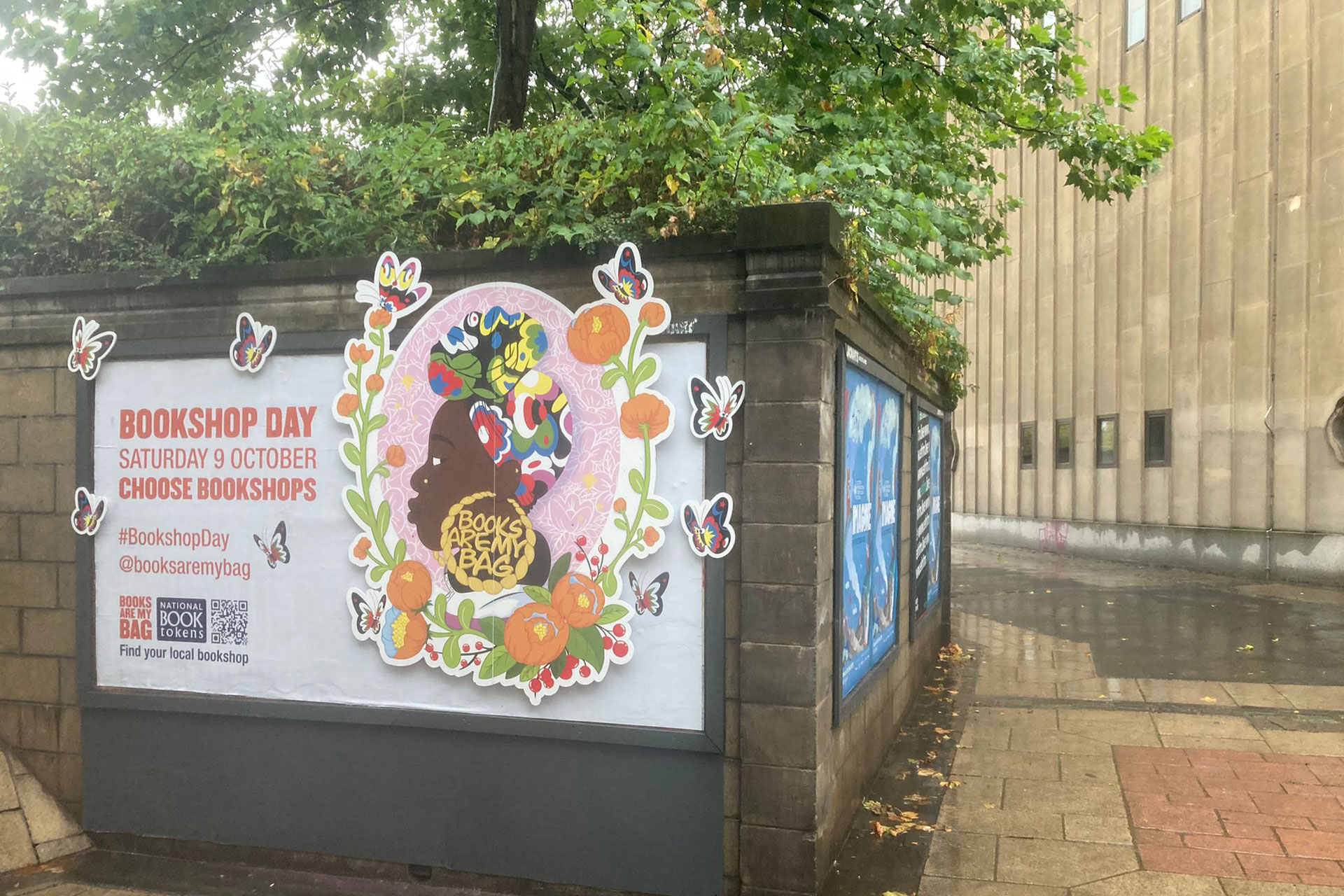 Edinburgh Spotlight
The city of Edinburgh has come alive with a series of colourful billboards, featuring artwork from Dapo Adeola. You can see displays now until 18 October across locations in Haymarket, Portobello, Fountainbridge, Princes St and more – with the overriding message being to choose bookshops this Bookshop Day.
Main image from Pexels
READ MORE:
Best Independent Bookshops in London / The C&TH Book Club