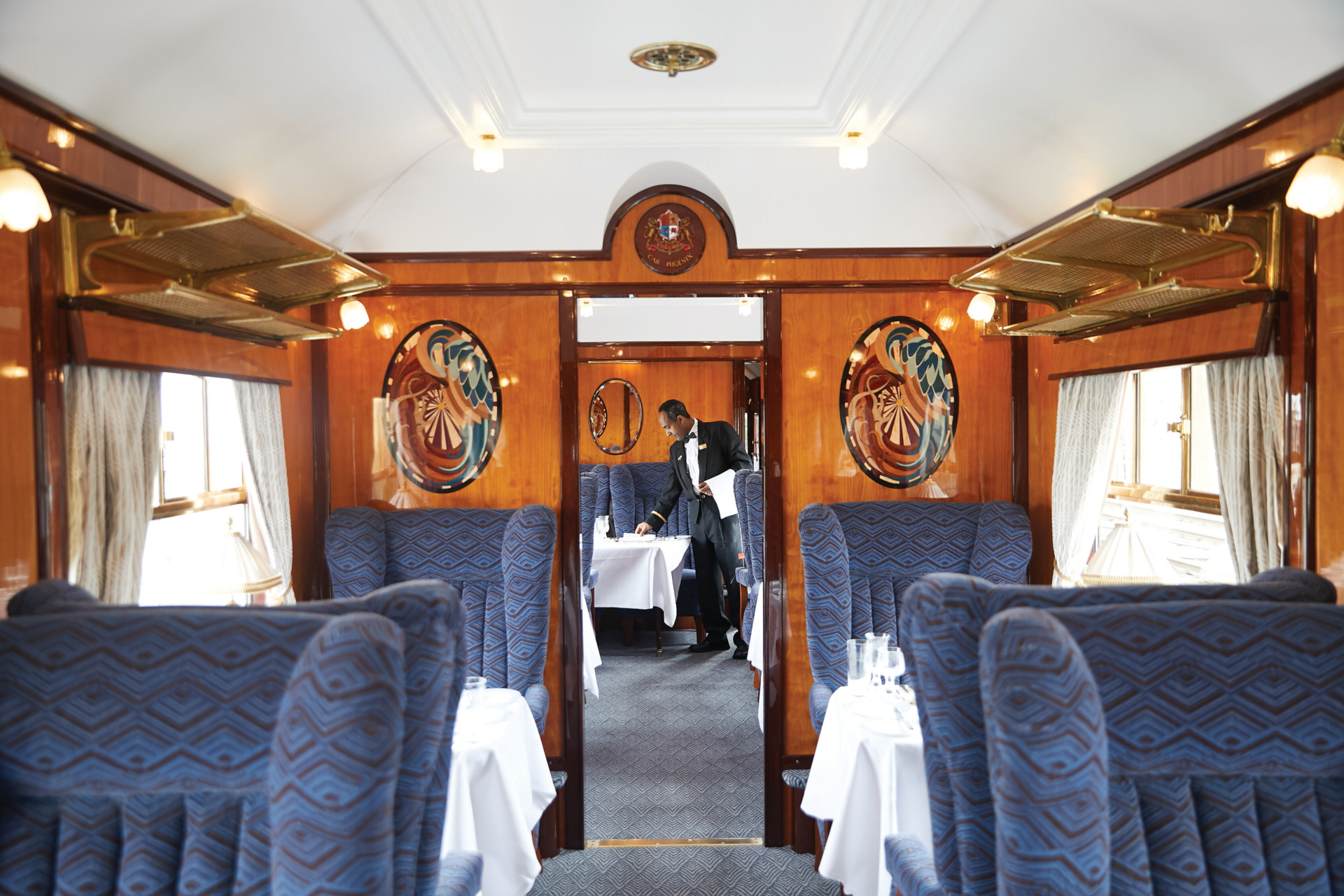 Do You Think You Can Solve This Locomotive Murder Mystery?
---
Ever wanted to step into the crime novels written by the likes of Agatha Christie and Arthur Conan Doyle? With the help of British Pullman, now you can. The iconic luxury train service will be hosting a series of murder mystery experiences in 2023, titled 'Dead On Time' – here's everything you need to know (and how to book those coveted seats).
British

Pullman

Unveils New Murder Mystery Experience For 2023

Looking for a new immersive experience to sink your teeth into this year? If you're partial to a classic British thriller, then this may be the one for you. British Pullman, a Belmond Train, has just announced a collaboration with immersive experience designers Private Drama Events which will see its stunning train carriages become the host of a shocking whodunit.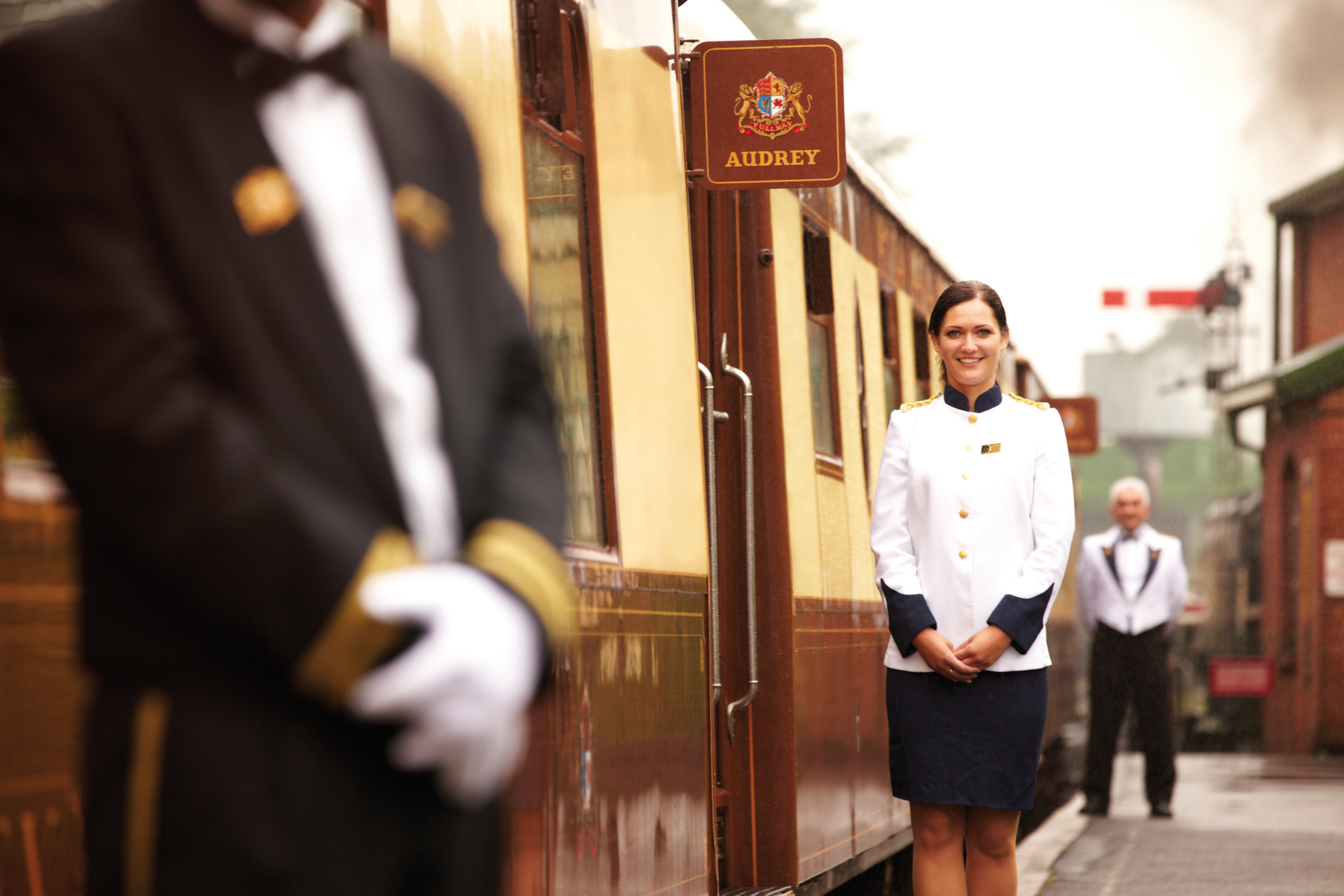 The experience, which will be brought to life with the help of talented West End actors, transports guests to 1951 to meet a group of characters who have just been to London for the Festival of Britain. All seems well, until a body is found. Hop aboard the British Pullman, take a seat in one of the plush armchairs and get to know the people you're sharing a carriage with so you can work out who committed the murder.
To help you crack the case, you'll be provided with a beautifully-designed magazine inspired by the Festival of Britain's South Bank Exhibition Guide, which you can use to jot down your notes throughout the day. If you look closely at it's pages, you might also uncover a few clues to help you solve the mystery…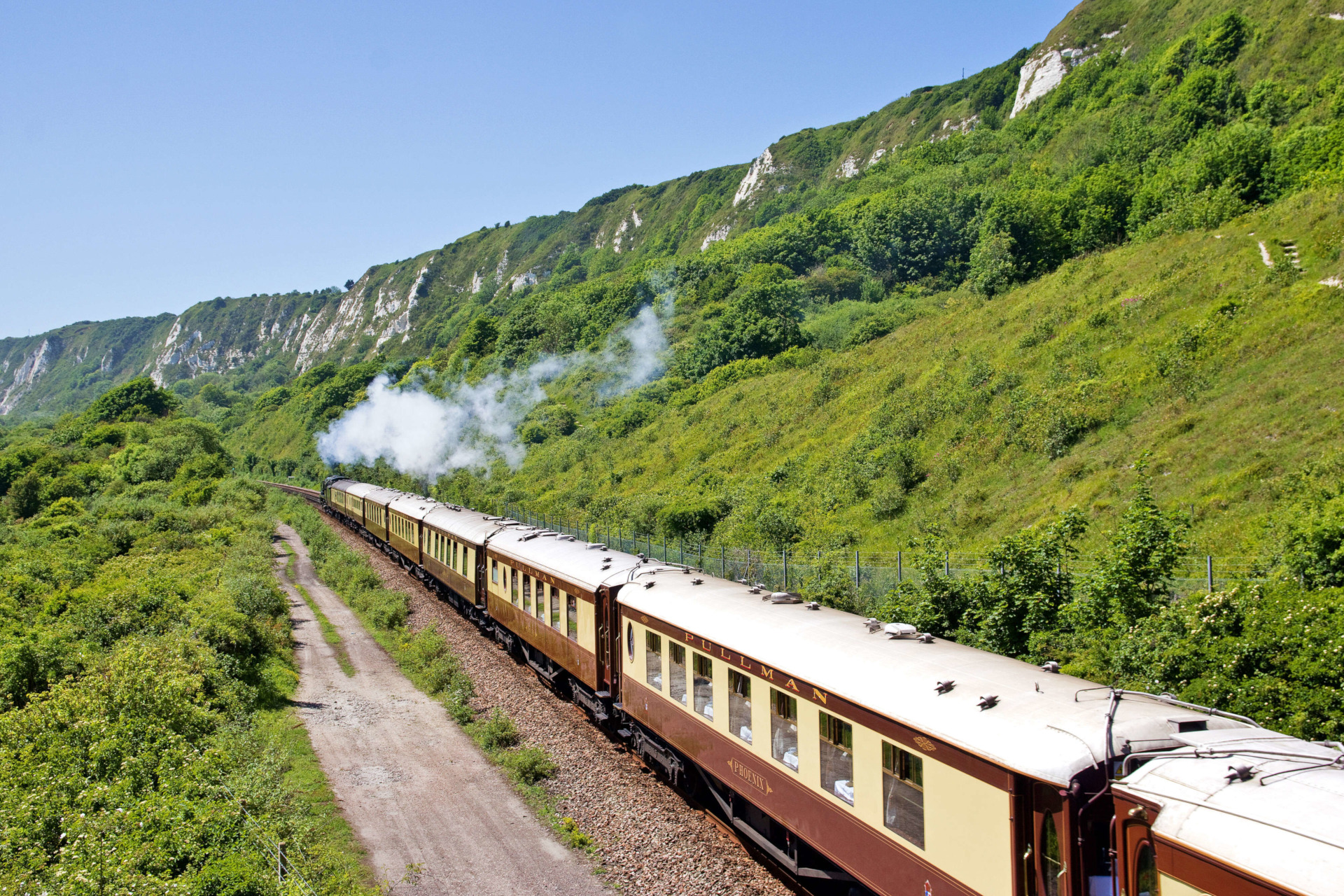 You'll be on high alert throughout the journey, but don't let that stop you from enjoying a few culinary treats. British Pullman's Chef, Jon Freeman, has curated a delicious, seasonal five-course menu using produce from the area through which the train travels during the experience: The Garden of England, Kent. Is this the perfect fuel for crime-solving? We think so.
The carriages of the British Pullman are the perfect setting for this mid-century crime drama. Dating back to the 1920s, the Art Deco design of the train helps guests feel well and truly immersed in a bygone era. Oozing period charm, these carriages have played a key part in British history – from sustaining damage during a WWII air raid in 1940 and serving as Winston Churchill's funeral train in 1965 to forming a crucial part of the Venice Simplon-Orient Express today (it's no wonder we're getting Murder On The Orient Express vibes).
When & Where Will It Take Place?
The British Pullman's Moving Murder Mystery journey will run on the following dates:
March 10 & 24
April 7 & 21
May 5 & 19
June 9 & 30
August 11 & 25
September 2 & 15
October 6 & 27
November 16 & 30
All trips will depart from London Victoria at 11:05 and arrive in London Victoria at 16:15, via a circular tour through Kent. Please note that passengers will not disembark until arrival back into London Victoria station.
BOOK
Tickets start at £540 per person and include a five-course meal and a bottle of wine for every two people. You can book your ticket today via belmond.com
Images courtesy of British Pullman