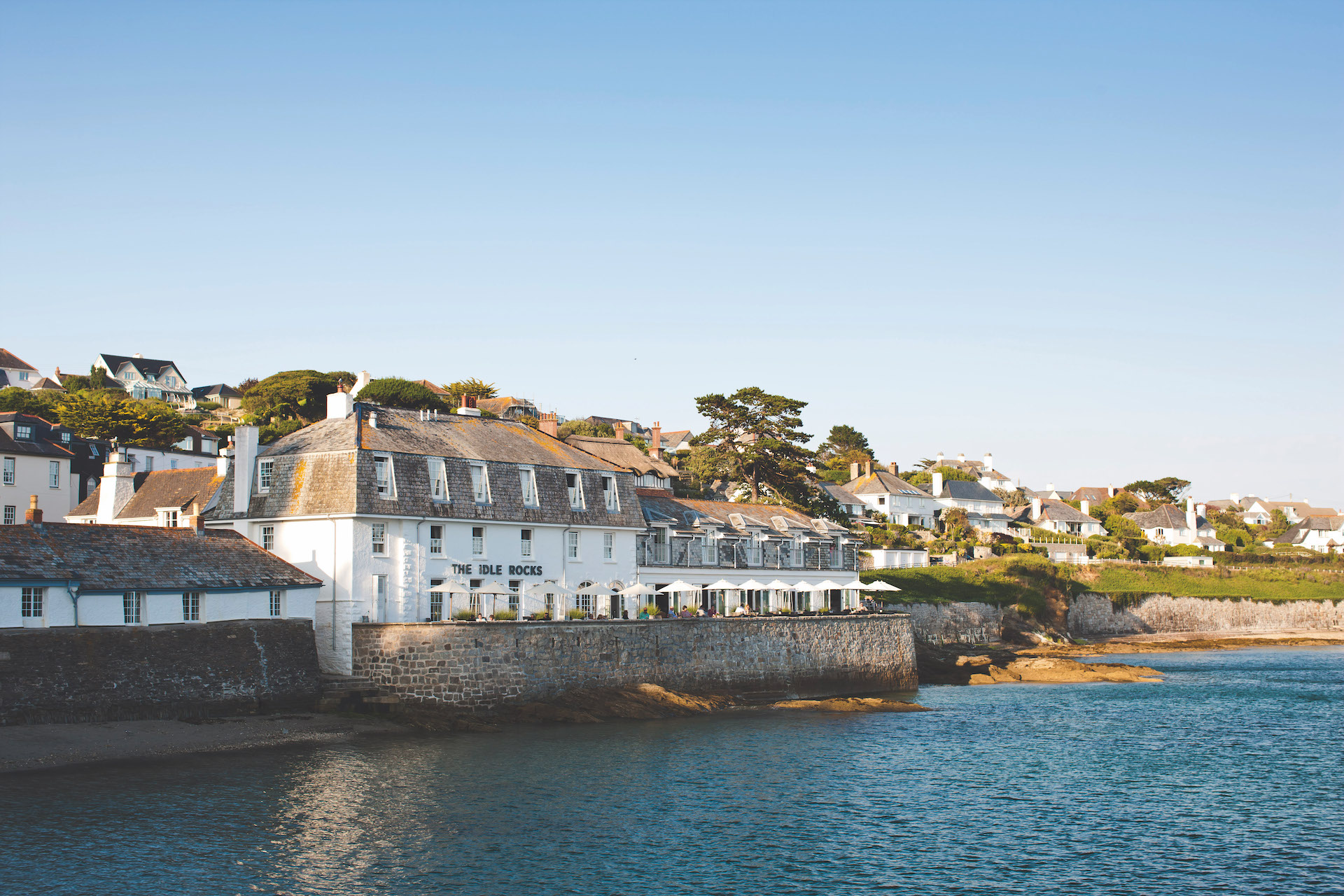 Review: A Slow Travel Trip Through the South West with Relais & Châteaux
---
Explore Cornwall, Devon and Wiltshire on this new Route du Bonheur
A new trip from Relais & Châteaux takes guests on a rail tour of the South West of England. C&TH's Ellie Smith gave it a test run.
Spurred on by the pandemic, slow travel is booming. Jam-packed, whirlwind getaways are out and more considered, longer trips are in, which allows us more time to connect with different landscapes and cultures. The trend sits hand in hand with another fast-growing movement: eco-friendly travel, with slow travel trips often seeing carbon-intensive flights swapped for greener types of transport like trains, and involving activities which help us appreciate the natural world. 
Encapsulating these ideas is Relais & Châteaux's latest UK Route du Bonheur, one of the hotel group's curated itineraries which take place all over the world. Established in France back in the '50s, Relais & Châteaux is a collection of individually owned hotels and restaurants, which are all unique in character, but anchored together through particular values and standards. 
This newly launched route takes guests on a journey through the South West, travelling via train from Cornwall to Devon and ending in Wiltshire, staying at three idyllic hotels along the way: The Idle Rocks, Gidleigh Park and Lucknam Park. 
The Country & Town House Responsible Tourism Guide
Review:
Relais & Châteaux's South West Slow Travel Route du Bonheur
The Idle Rocks, St Mawes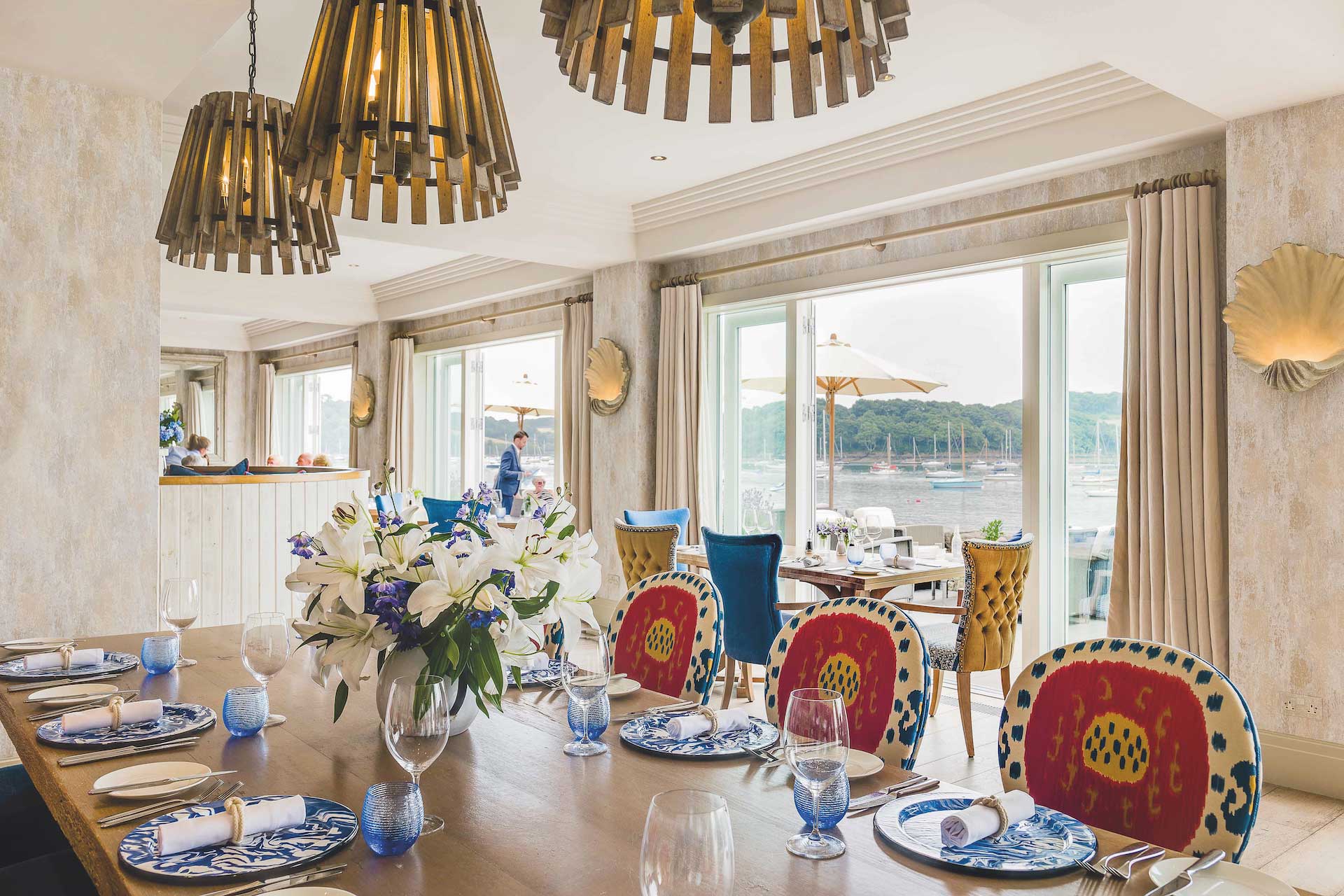 We began our South West sojourn with a scenic train trip from London to Truro, meandering through cities, pastoral landscapes and coastal shorelines. Be sure to nab a window seat to soak up the views – though nothing will compare to the vistas awaiting you at stop number one. Hop in a cab and take the scenic route from Truro to St Mawes, which involves a stint on the King Harry Ferry (this is slow travel, after all), before arriving at the picture-perfect seaside village of St Mawes, where The Idle Rocks sits proudly at the end of the main street, right on the waterfront.
Perched on the end of the Roseland Peninsula, St Mawes boasts spectacular sea views which stretch out to Falmouth Bay, hence the comparisons with St Tropez. Yet this town is Cornish through-and-through, with its coloured cottages, fish and chip shops, pasty stands and pubs lining the seafront. Unsurprisingly it gets very busy during the summer, so it's worth considering an off-season stay, when the village is much quieter, but no less beautiful.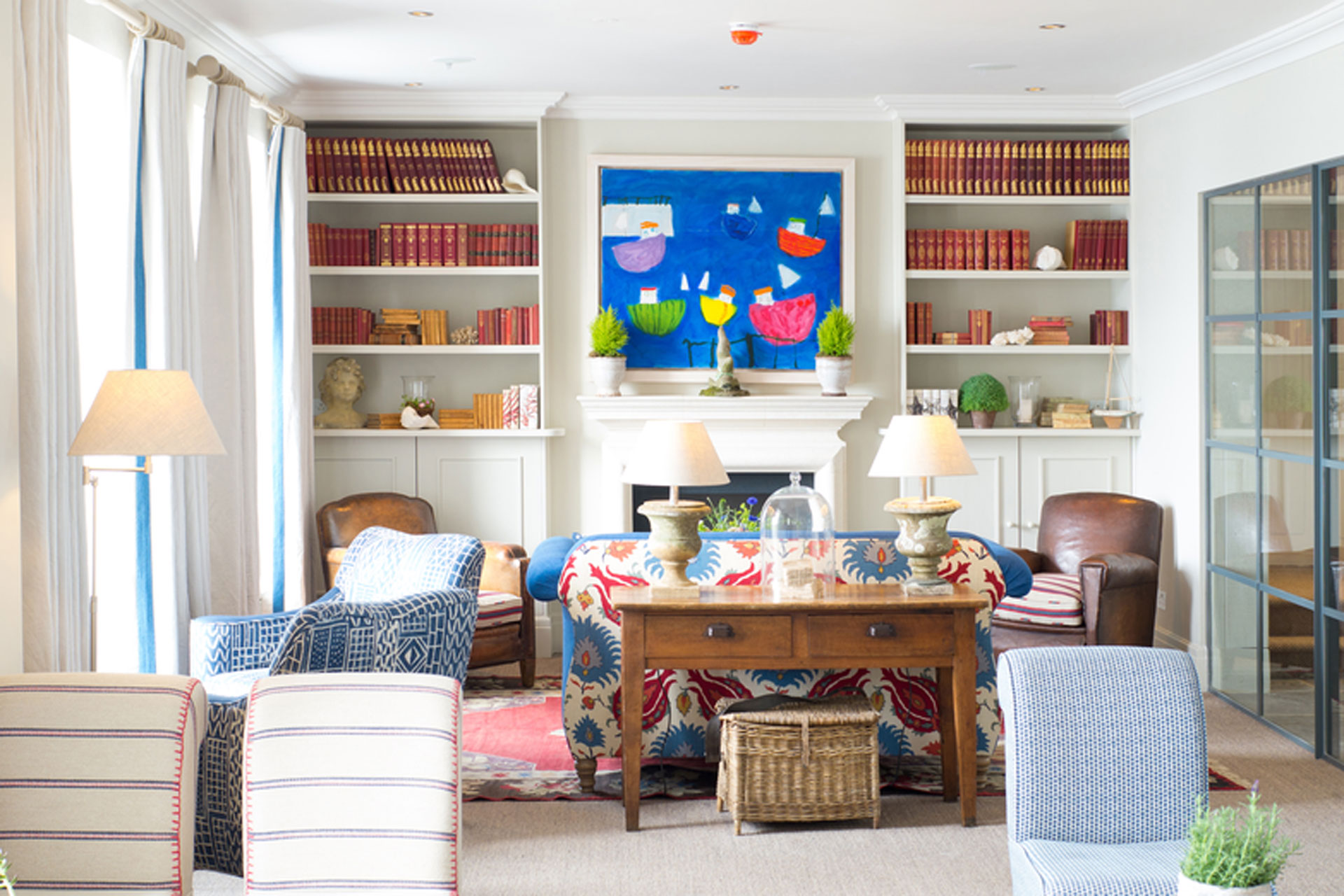 The Idle Rocks is the crown jewel of St Mawes. The hotel was first built back in the early 1900s, but underwent a big revamp back in 2010 after being bought by David and Karen Richards, who transformed it into one of most sought-after hotels in the region. With 18 bedrooms of varying sizes and styles, The Idle Rocks nails the home-from-home vibe, with jazzy interiors designed by Karen herself. There are nautical touches throughout – but this is far from a seaside cliché, with rooms featuring quirky antiques Karen picked up on her travels and an endlessly cosy living area where you could while away long afternoons snuggled up by the fire. Bedrooms are equally snug, many looking right out onto the water (top tip: sleep with your window slightly ajar to wake up to the dreamy sound of the waves lapping against the shore).
Dinner is served at the excellent Idle Rocks Restaurant, which is spearheaded by head chef Dorian Janmaat (previously at Le Manoir). Locally sourced Cornish produce is the order of the day, with a choice of either a la carte or a seven-course tasting menu, featuring dishes like line-caught sea bass with tomato ponzu, wild mushroom with pappardelle and Guanaja chocolate mousse. The restaurant is a light, airy space overlooking the water – complete with a terrace, where you can enjoy sun-dappled drinks during the warmer months.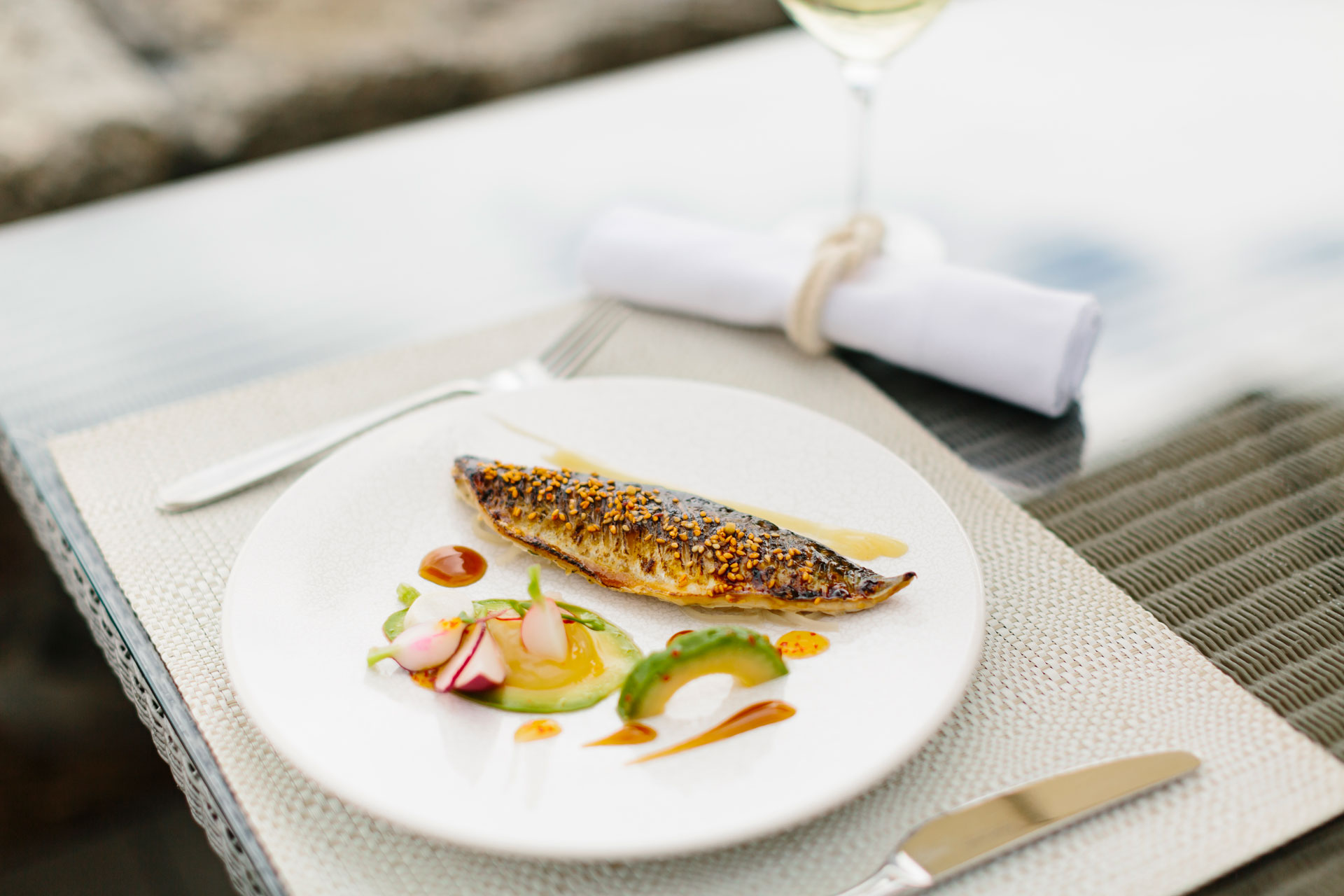 On day two, lunch will require a bit more action on your part. After breakfast, you'll set sail on the Madeline Rose with local skipper James Brown, heading out for a two-hour mackerel fishing trip. This is a chance to learn about traditional fishing techniques, and hopefully catch some of your own, which the Idle Rocks team will quickly fry up and serve in baps back on land. It doesn't get much fresher than that – plus your lunch will taste even better knowing the effort that has gone into making it. idlerocks.com
Gidleigh Park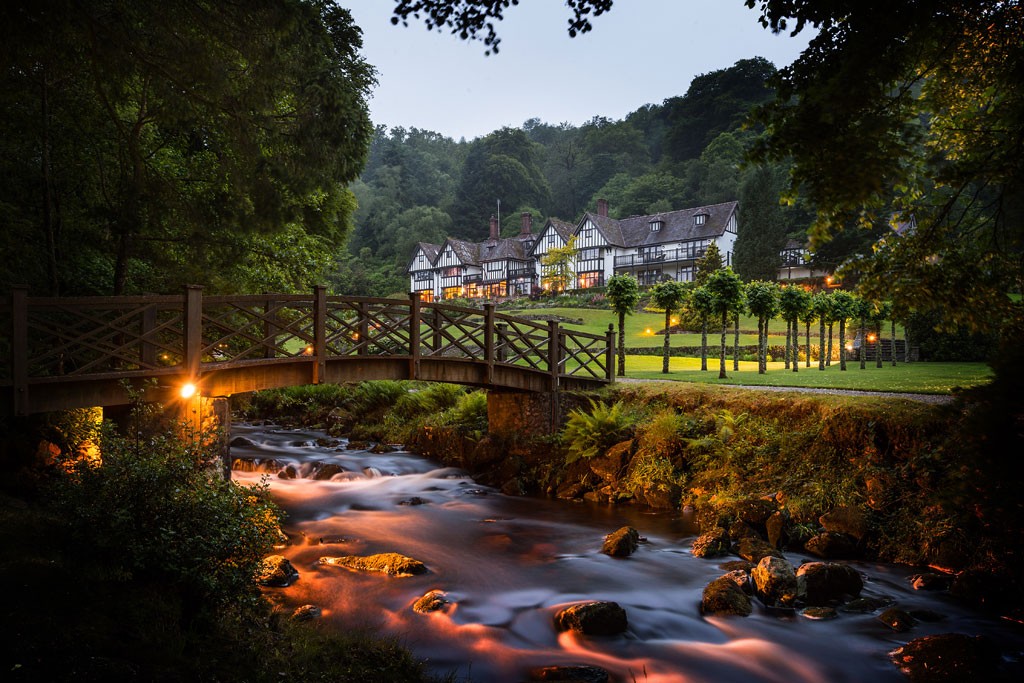 It's time to drag yourself away from the seaside, but fear not: the next stop is equally charming, albeit in a totally different way. Head back along the South Coast to Exeter St David's, which is around a 45-minute drive from your home for the night: the majestic Gidleigh Park. There's a distinct sense of occasion upon arriving: the hotel has a dramatic location, accessed via a long, windy road, and sitting on the edge of Dartmoor National Park, on the upper reaches of the River Teign. A striking black and white Tudor-style façade sits proudly above 43 hectares of grounds, which feature a kitchen garden, croquet lawns and a golf course.
Inside is equally impressive. Gidleigh has the feel of an old country manor: it's all wood panelling and roaring fires, with suitably lavish bedrooms featuring king-size beds and fine antiques, many overlooking the expansive grounds. It's traditional, but with modern luxuries dotted around – one lucky room has its own sauna, for instance. This grandeur is met with slick, sophisticated service, which is perhaps better suited to couples or small groups rather than families with young children.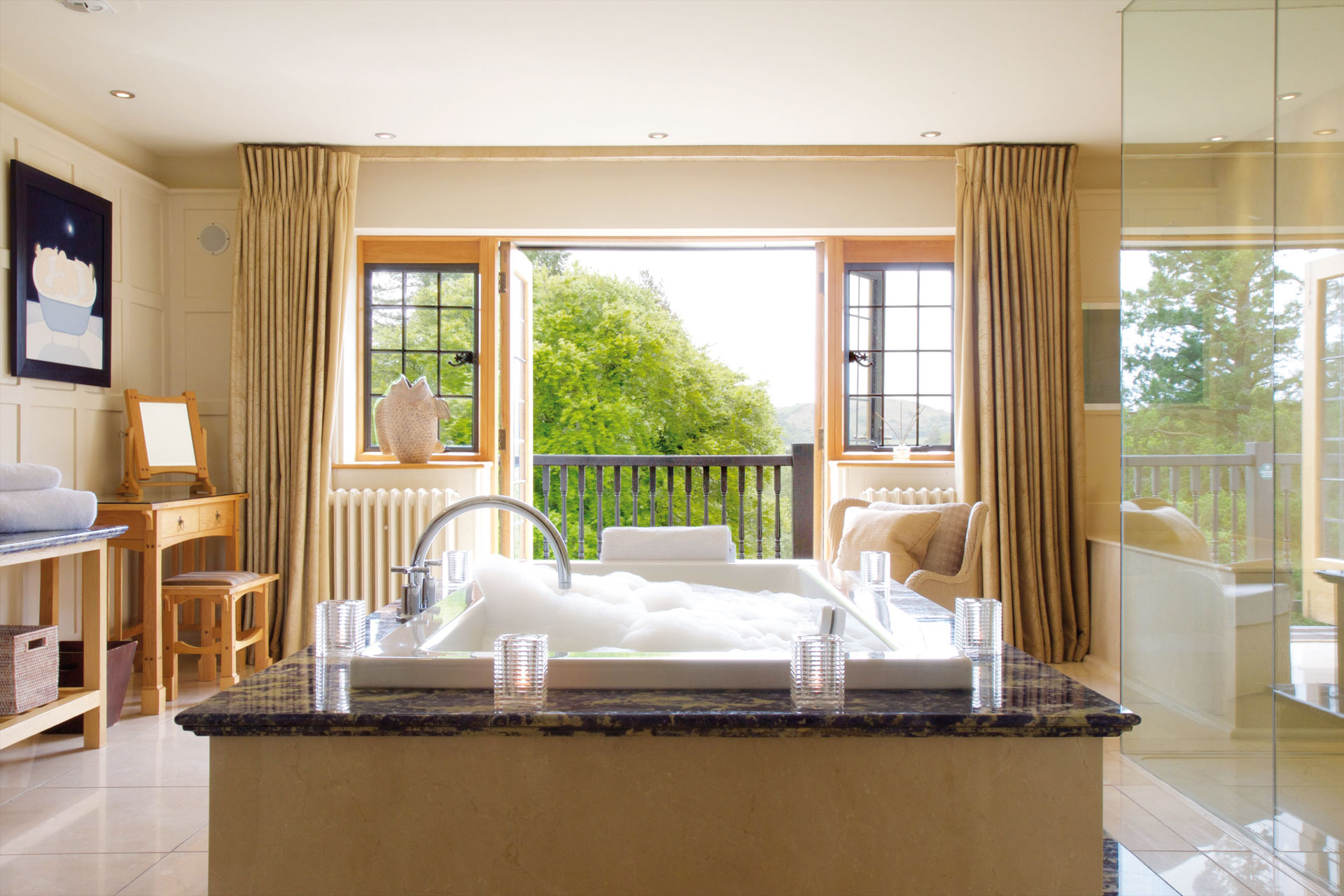 At the heart of the hotel sits its award-winning restaurant, where ex-Driftwood chef Chris Eden took over the reins back in 2019. He brings his produce-led ethos to the kitchen, with many dishes made using ingredients from the garden and menus changing with the seasons. Autumn offerings include partridge with pickled blackberry and truffle jus, goat's cheese and spelt agnolotti, and steamed turbot with mixed squash and pumpkin seeds – all cooked to perfection and served with artistic flair. There's also an extensive wine menu, with Gidleigh housing 13,000 bottles from all over the world in its impressive cellar.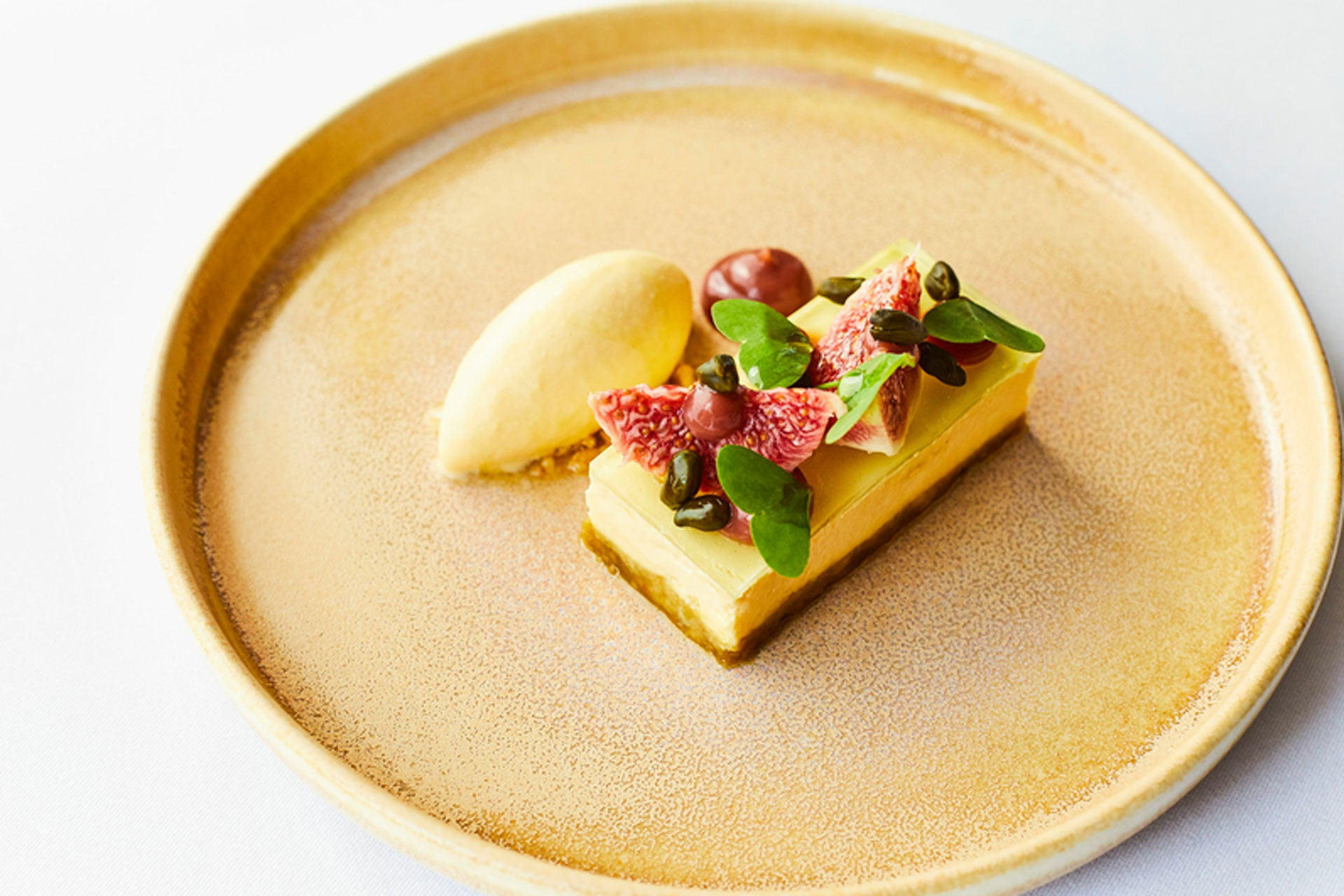 All this fuel will set you in good stead for the next activity: a hike around Dartmoor. Grab some Dubarry boots from the hotel and head off with local tour guide Paul (of Dartmoor Walks and Talks), who knows the moors like the back of his hand. He'll take you to see some of the most interesting sites, like the mysterious prehistoric monument Scorhill Stone Circle, and Kestor, the biggest natural water pool on Dartmoor. You'll come across myriad wildlife along the way, from horses and cows to skylark and cuckoo birds. And as you walk, Paul will recite many of the spooky myths and legends that surround Dartmoor – made all the more atmospheric amid the wild setting of misty hills and craggy granite tors. gidleigh.co.uk
Lucknam Park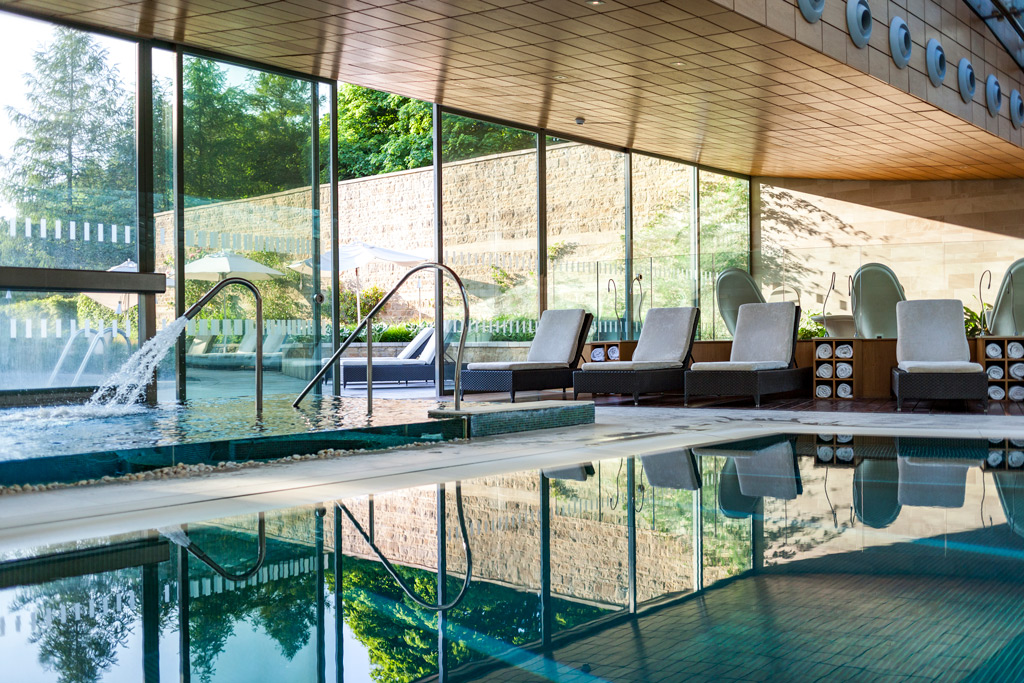 Another change of mood for your final stop on the Relais & Châteaux Route du Bonheur, where ghost stories and muddy stomps are swapped for ultimate relaxation at one of the country's most renowned hotels, Lucknam Park. Arriving here on a sunny afternoon is nothing short of magical, with a mile-long avenue flanked by beech and lime trees leading up to the Georgian manor house. There are 500 acres of perfectly manicured parkland, with a spa designed to fit naturally into the natural landscape, complete with an indoor/outdoor hydrotherapy pool which overlooks the gardens. 
Bedrooms are classic in design with a luxurious edge – think florals and chintz paired with white marble bathrooms, with some of the larger rooms featuring canopied four-poster beds. There are also six cottages dotted around the grounds, ranging from one to three bedrooms, which are all designed beautifully and work particularly well for families.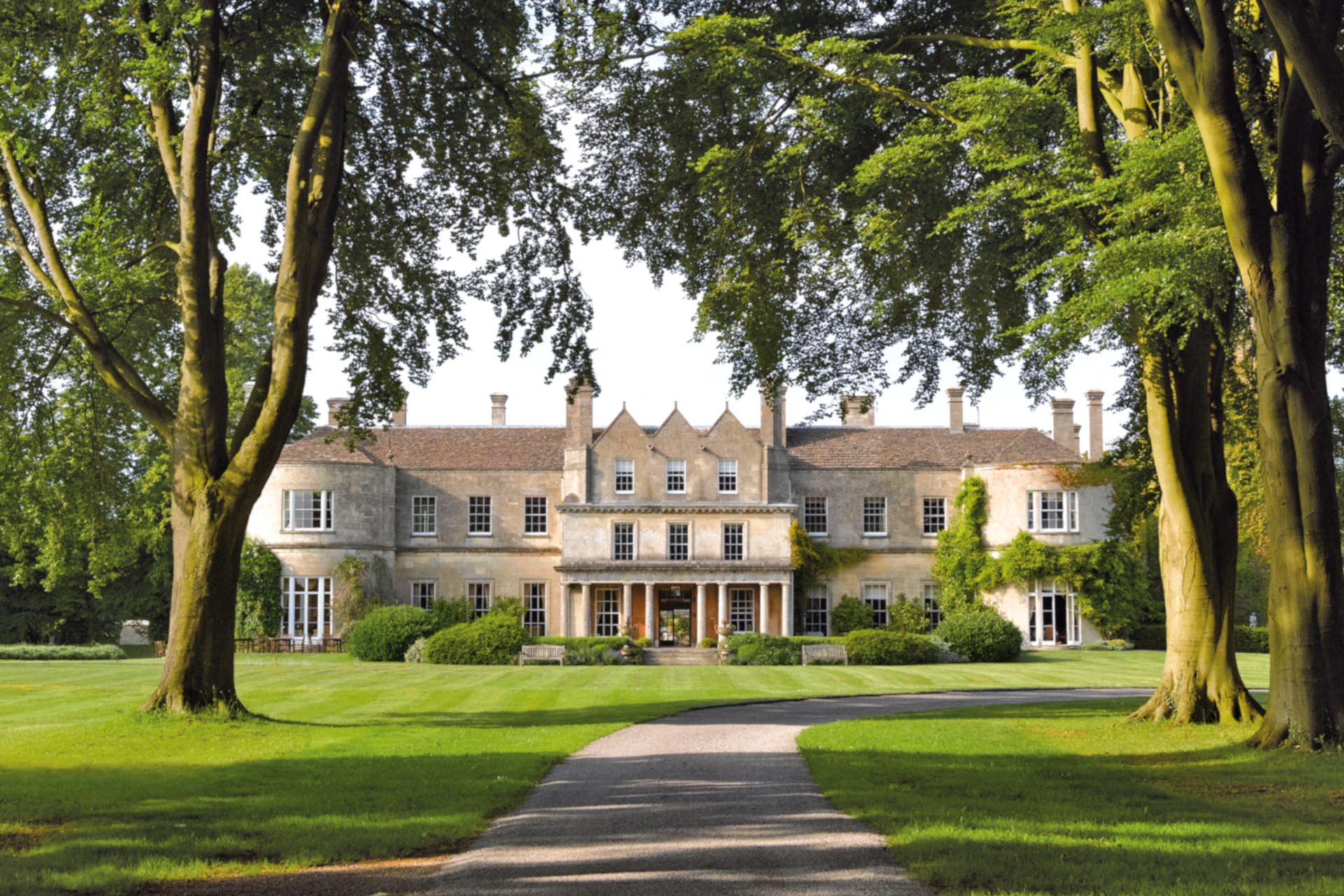 Dinner is served in the Restaurant Hywel Jones, an elegant dining room with ornate chandeliers, which has held a Michelin star since 2006. Expect an exceptional tasting menu which currently features dishes like dressed Cornish crab with fennel, Wiltshire lamb with asparagus, braised Cornish turbot and a carrot and pecan tart. As you'd expect, service is polished – but Lucknam Park has a more relaxed atmosphere than it did in the past, which is in part thanks to the jovial and welcoming tone set by general manager Sakis Dinas.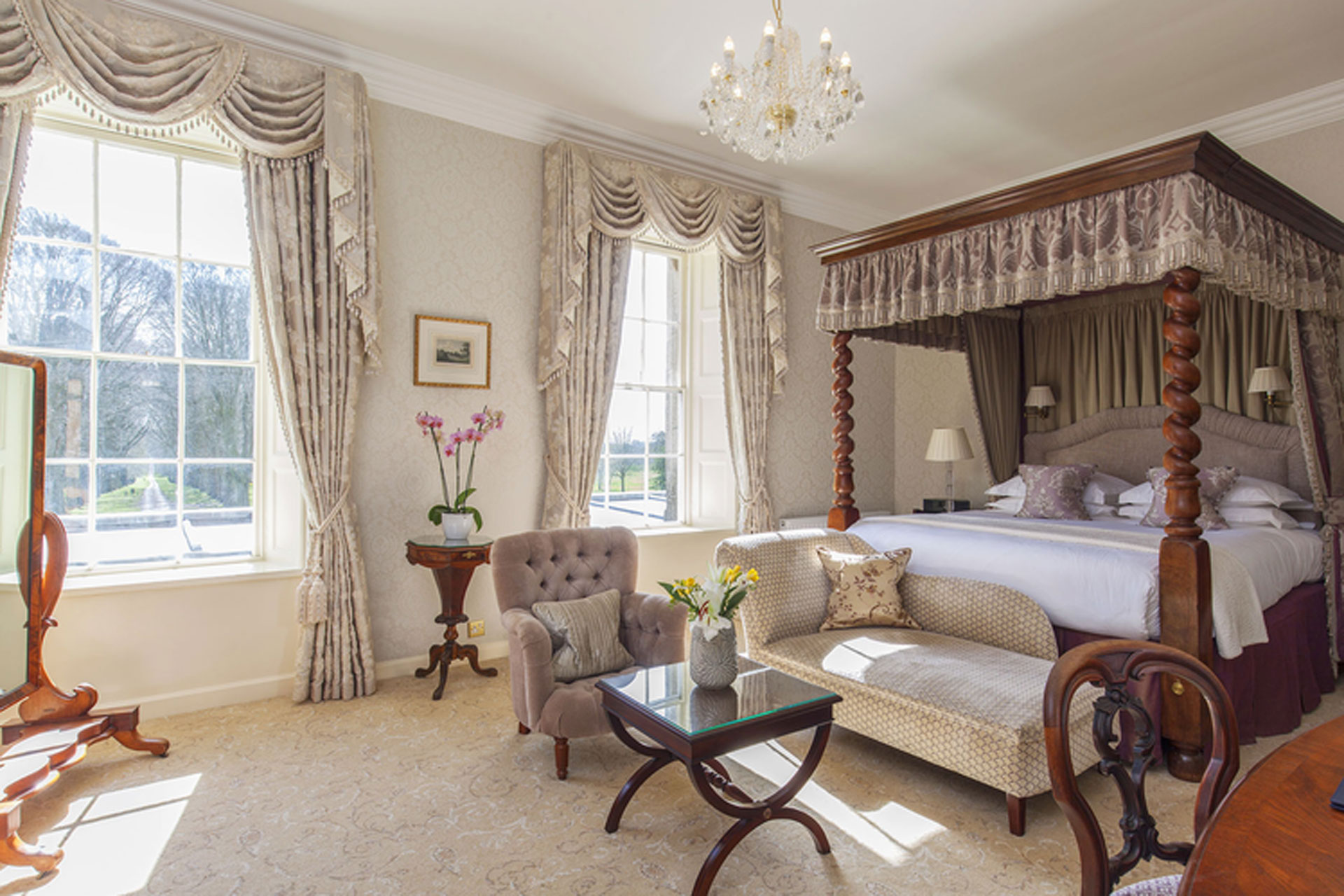 A USP for Lucknam Park is its equestrian centre, with opportunities for horse riding and other equine experiences on-site. The Route Du Bonheur includes an Equine Connect session, a type of holistic therapy which involves learning to control horses through your body language. It's believed to have a number of mental health benefits, encouraging us to learn about ourselves, develop new ways of thinking and build confidence. A bit kooky, you might think? Far from a fad, equine therapy is actually widely used to help with things like addiction, anxiety and depression. According to the team at Lucknam Park, some guests find the experience quite emotional, and even cry from time to time.
Granted, getting into a paddock with a horse is a daunting prospect for many – their sheer size can be intimidating – but the Lucknam team are experts in all things equine and will guide and support you throughout. And while it won't necessarily be transformative for everyone, even sceptics will likely find the experience enriching and interesting. lucknampark.co.uk
THE FINAL WORD
After this, it's time to head back to reality – feeling refreshed and well-rested (and likely still full from all the amazing food). It's worth pointing out that this Relais & Châteaux Route du Bonheur isn't actually that long – you're away for four days in total. But the 'slow travel' element comes from the experiential side, which places importance on connecting with nature and different parts of the world. And for those who did want to take things a little more slowly, guests have the opportunity to extend stays at one or more hotels. Travelling by train also gives the trip a leisurely feel. And, above all, the trip is a celebration of all the beauty the UK has to offer: spectacular properties, green landscapes, top-quality produce, and that quintessential British charm.
BOOK IT:
The cost for all elements of this three-night Slow Travel Relais & Châteaux Route du Bonheur, including dinner, breakfast and lunch at each property, as well as an activity starts from £2,265 based on two people sharing. idlerocks.com