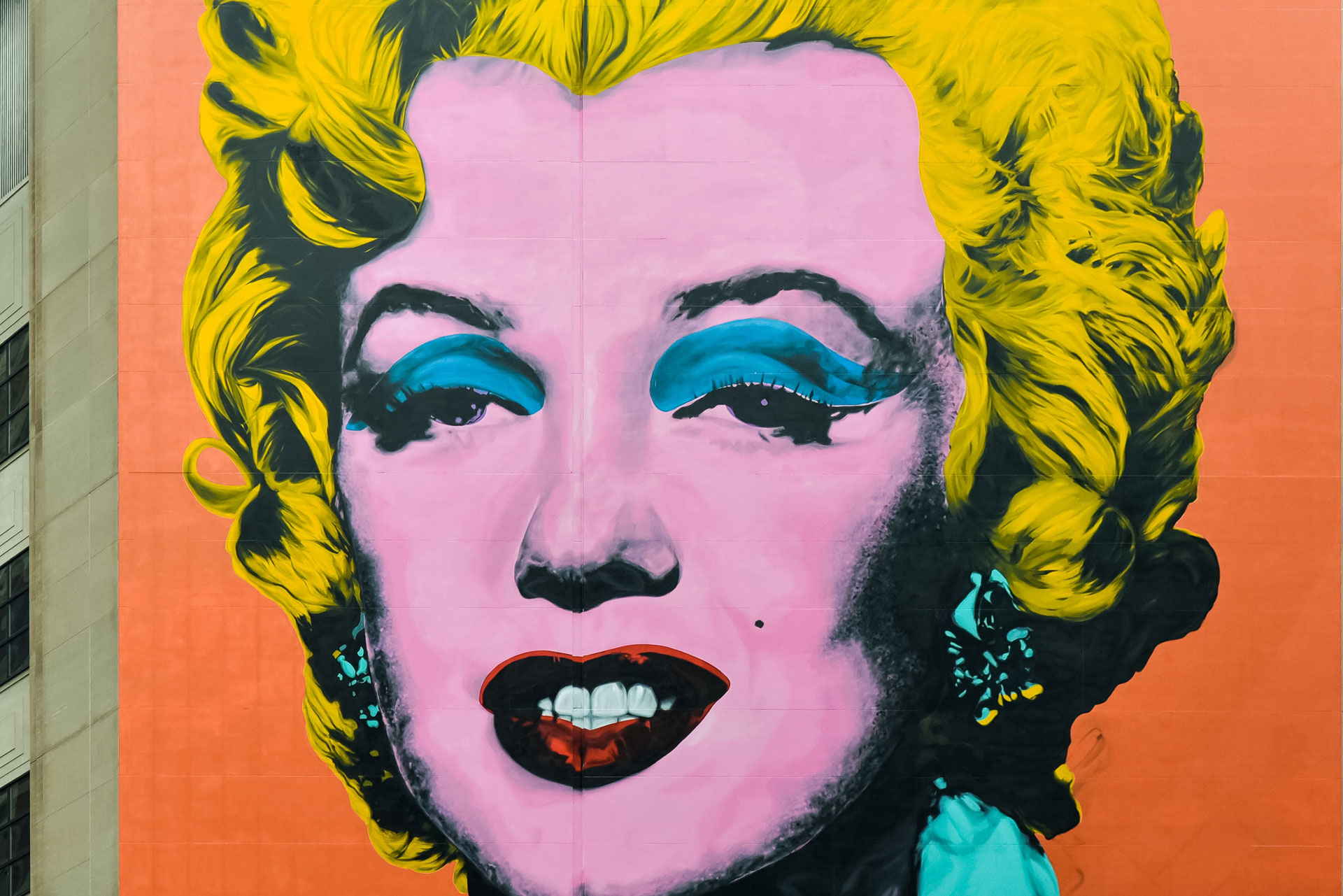 Can You Really Find Good Art on TikTok?
TikTok artists who may just give you an incentive to download the app
TikTok is just for kids and adults who should know better, right? Or is there more to it than meets the eye? With our scrolling fingers reaching Instagram fatigue, we have no choice but to dive into alternative means of art consumption. But can you really find art on TikTok? Charlie Colville reports.
Can You Really Find Good Art on TikTok?
Lockdown meant we were glued to our phones more than ever before. For art lovers and culture fans, the closure of exhibitions and galleries directed our attention to the internet in the hopes of catching an online exhibition or recorded performance. On the flip side, it meant creatives had the opportunity to thrive and build up their portfolios through their social media presence.
One of the main platforms being used by creatives today is TikTok, which allows users to record a short video clip and share it with their followers. If you're new to the concept, think Instagram, but more emphasis on videos and catchy background music.
TikTok has been a good alternative to mainstream social media, rising in popularity since its launch in 2016 and hitting its peak during lockdown. Whether you're looking for artistic inspiration or just a bit of entertainment between Zoom meetings, TikTok seems to have it covered.
The artist community on TikTok is huge and inclusive of all ages. Open to all demographics and all art practices, the app is a great way of finding up-and-coming artists from all over the world. It's also become a valuable means of marketing, as many artists use the video-based platform to show the process of their work and interact with followers through Q&A's.
While the artists on TikTok aren't necessarily household names – you won't find Grayson Perry or Tracey Emin just yet – their direct communication with followers and fellow artists gives them an edge in current circumstances. Without the barrier of the gallery or the museum, art on TikTok is readily available for all to see and artists are only a message away.
But is the art being showcased any good? And do you need to dig to find it? Let's have a look into some TikTok artists who may just give you an incentive to download the app…
The Best Artists On TikTok
Matt Chessco Marilyn Monroe Painting
Matt Chessco is one of the most famous artists to hail from TikTok to date. The Canada-based artist quit his job as an engineer in early 2020 to pursue a career in art and has quickly amassed a loyal following of fans who tune in to watch the artist create Pop Art-inspired portraits of celebrities past and present.
Chessco uses the audience's experience of a TikTok video to elevate each of his paintings, creating a process video set to music that is often both humorous and visually satisfying. The result is an artwork that incorporates both painting and performance, instilling Chessco's work with a depth of entertainment that would stop anyone's internet scrolling.
 Morgan Gray Canvas Painting 
New Orleans-based painter Morgan Gray has been working as an artist since she graduated from university in 2017. The bulk of Gray's TikTok content shows close-up details of her paintings (usually as she applies the finishing touches), before stepping back to see the artwork as a whole.
Gray uses her TikTok presence to emphasise the more intricate details of her artworks, which are made up of vibrant colours and abstract patterns. With videos examining the application of flowing lines and form-building, Gray draws in her viewers and plays on the curiosity of seeing how each artwork will turn out.
Sophie McPike Watercolour Illustration
Sophie McPike is an illustrator and artist from Melbourne who creates colourful prints using watercolour, ink, and acrylic. Like most artists on TikTok, McPike opts for process videos which document the creation of one of her artworks from start to finish.
McPike's videos fall under the category of soothing process videos, with the artist often setting her work to chilled or jazz themed background music. The resulting videos give a calming atmosphere to the already soft aesthetic of McPike's illustration work.
Tabitha Whitley Printmaking
For those after prints rather than paintings, Brooklyn-based artist Tabitha Whitley has a great portfolio which followers can access through her TikTok account. While Whitley does have videos showing her paintings and drawings, her prints stand out for showing the various stages that make up the creation of her artwork.
From drawing to carving to printing, Whitley's printmaking process is clearly laid out in a way that makes it interesting enough for audiences to follow. It helps that the resulting prints are gorgeous, too.
Derrick Freske aka @dfreske
Derrick Freske Photography
For fans of photographers like Rankin, commercial and fashion photographer Derrick Freske has a beautiful TikTok portfolio showcasing his work on various shoots. Documenting his work with magazines, brands, and celebrities, Freske seeks to promote his photography while giving audiences tips on how to create their own glossy portrait.
The high-quality end result of his videos mean that Freske's photographs add a bit of elegance to your TikTok feed, while the behind-the-scenes footage gives an inside look into his process and working environment. Viewers may come to Freske for the aesthetic of his feed, but they end up staying to see just how he gets that perfect shot.
Tatiana Cardona Ceramics
The internet wouldn't be the internet if there weren't some weirder things to be found, and ceramic artist Tatiana Cardona produces artwork which falls under this category. Art in general can be bizarrely humorous (we're looking at you Jeff Koons), and Cardona runs with this theme by incorporating an exaggerated pair of lips into all of her ceramics.
The lips motif was inspired by feminist movements of the mid-20th century, where bold red lipstick became a visual symbol of protest for many women. By incorporating this into her artwork, Cardona produces pottery pieces which are flirty and edgy enough to catch the attention of any Girl Power fanatic.
It's apparent that good art is everywhere on TikTok right now but finding that one artist you'll love can be somewhat difficult – especially when considering how TikTok has a very inclusive algorithm that often provides more than enough content to choose from.
But if you already have an artist in mind, it's probably worth checking to see if they have a TikTok account. The experience the app provides enriches the audience's appreciation of the artist, as it gives us a direct insight into the processes of making and selling an artwork. Behind-the-scenes videos, Q&A engagement, and arty tips round out the character of an artist so that you can see more than the artwork they created.
TikTok is a global platform, but it encourages users to shop small and invest in the young creative businesses that take the time to show audiences their life and work. Whether it's a £15 print or £500 canvas, the artists showcasing on TikTok today just might be the headline exhibition artists of tomorrow. So, if you want to spice up your home office or start a budding art collection, TikTok may be your first point of call. Good art can be found on TikTok, you might just need to scroll for it.
Featured Image: Albany Capture on Unsplash