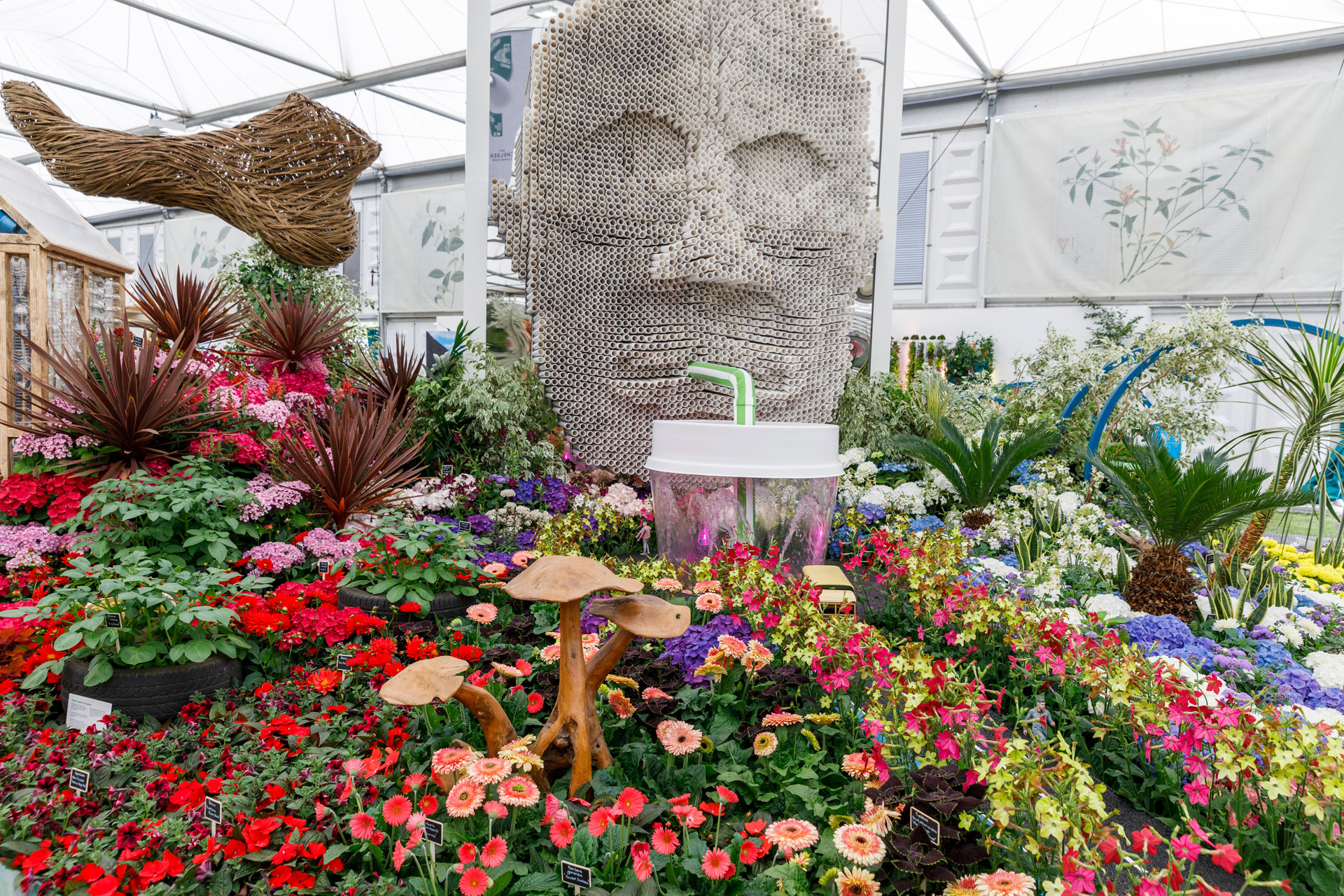 What To See at Chelsea Flower Show 2022
---
This year's theme is wild plants and naturalistic spaces
The RHS Chelsea Flower Show is the most famous and prestigious event of its kind. It has taken place in the grounds of the Royal Hospital Chelsea every year since 1913 – apart from gaps during the two World Wars, and in 2020 as a result of the coronavirus pandemic. This year, it's returning for its traditional spring slot from 24 – 28 May 2022, following last year's one-off autumn event.
What To See at Chelsea Flower Show 2022
Check out our House Guest podcast with garden designer Richard Miers who will be showcasing a garden next week at Chelsea.
In 2022, wild plants and naturalistic spaces will take centre stage. Garden designers will be encouraged to use plants that promote biodiversity, including wildlife-friendly hawthorn, hazel and woodland trees such as crab apple and sweet chestnut.
New designers on show this year include Lulu Urquhart and Adam Hunt, who will be using native British plants to display a naturally rewilding landscape following the re-introduction of beavers and other native British species in south west England.
Other garden highlights will include Andy Sturgeon's Mind Garden, designed to highlight the importance of connecting with each other through nature, featuring calm seating areas with a drifted plants backdrop. Elsewhere, the Meta Garden will explore the connection between plants and fungi in our woodland ecosystems, while The New Blue Peter Garden aims to stress the importance of soil in mitigating the effects of climate change.
For the first time, the show is being sponsored by The Newt in Somerset, a country estate complete with a hotel, spectacular gardens and an abundance of wildlife.
Top Shows We're Excited About:
Who's designing it? Lulu Urquhart and Adam Hunt
Where is it? The Show Gardens
Sustainability Terms Explained: Rewilding 
What's it about? The debutant designers are telling the story of rewilding Britain: so it's all about including native plants that platform what rewilding in Britain looks like, and the role that beavers play in habitat restoration. 'Beavers became extinct in the UK 400 years ago, and only in recent years have they been reintroduced back into to parts of the country, notably in Exmoor National Park, Dartmoor
National Park and east Devon. The inspiration for the garden comes from seeing the incredible abundance, diversity and beauty that comes from the presence of beavers, a mammal once lost to the British landscape and now reintroduced,' Urquhart and Hunt explain.
The perennial planting will reflect a thriving native plant community. The scheme will show plants following a natural distribution as the varieties respond to micro niches throughout the landscape. Planting has been selected to encourage and support wildlife such as Crataegus monogyna which provides winter food for many birds and Alnus glutinosa which supports at least 90 different insect species.
Also, news has just landed that there will be a soundscape of sorts in this show. Urquhart and Hunt explain: 'One of the staggering experiences of a rewilding area is the sound, so we have collaborated on the creation of a soundscape that features noises long lost, but possible to recover, with ecological restoration and the reintroduction of keystone species.  The aim is to show melodies of a future landscape alive.'
According to the duo, you'll be able to hear the sounds of bees, bumblebees, calling water rails, beaver tails crashing, beaver mewing sounds, different kinds of frog calls, grasshoppers and crickets, roe deer and muntjac deer calling, and, intriguingly, a vixen fox screaming. I guess to get a true feel for it, we'll have to hear all parts of a biodiverse Britain – including screaming foxes.
What's the deeper meaning?
There's no denying that this is all about the impact of climate change, and the rapid loss of biodiversity in Britain. And how, more than ever, we need to reconnect with our understanding of our native species. Interestingly, Urquhart and Hunt are working in partnership with the charity Rewilding Britain, which is an organisation that's fighting to save Britain-dwelling species from climate loss.
Giving A Dam: Why Beavers are in the Spotlight 
Who's designing it? Tony Woods
Where is it? Sanctuary Gardens
What's it about? Spun as a garden to soothe us from the day to day stresses of the world, you'll find a carbon-neutral cabin — a space where you can meditate and reconnect with nature. The cabin's architecture is inspired by the Japanese 'wabi-sabi' which is all about embracing the transience of life and all its imperfections.
You'll also spot when you're there that the design is all about making you move slowly (which links back to this mindfulness concept), so expect to see meandering paths, rounded glacial boulders, and natural stepping stones.
What's the deeper meaning? This is all about mental health, wellness, play, and nature's powerful role as a space where we can decompress from modern, urban, frenzied living.
Who's designing it? Howard Miller and Hugh Miller
Where is it? The Show Gardens
What's it about? This garden is all about foraging, and not just in the literal sense, but embracing the magic of discovering nature 'off the beaten path'. Weaved together with this concept, is that of community and urban landscapes meeting green ones, so expect to find in this garden nods to the Alder Community hospital, as well as concrete slabs with edible herbs peeking through. Sounds intriguing.
What's the deeper meaning? Its reference to commonplace habitats like hedgerows, bogs and ditches becoming neglected and damaged suggests a call for us to acknowledge the beauty of the natural world right on our doorstep in Britain. The references to community equally suggest for us to come together to enjoy, rest, and appreciate nature.
Who's designing it? Lottie Delamain
Where is it? Show Gardens
What's it about? This is all about the role of plants in the fashion industry. Whether that's as dyes, motifs, or fibres, so all the plants you'll see in this garden will exclusively be plants that can be used to make our dyes or clothes. Expect to see shallow pools that are a subtle nod to the dying baths that are prevalent in the fashion industry.
What's the deeper meaning? This is almost certainly a statement against the fast fashion industry; and the domination of synthetic fibres and chemical dyes.
Who's designing it? Joe Swift
Where is it? Feature Gardens
What's it about? A partnership between BBC Earth and the RHS: this show is all about encouraging, teaching and inspiring people to grow their own bee-friendly plants at home. The garden is centred around the design of a bee's wing; that's packed with nectar and pollen rich plants.
What's the deeper meaning? It's a positive, uplifting call for the British public to put action behind the plight of the bees in this country. Many wild British bees are in decline, and some species are endangered, so it's all about stopping this decline, and making change at home in our own gardens.
6. The Bull Ring Gate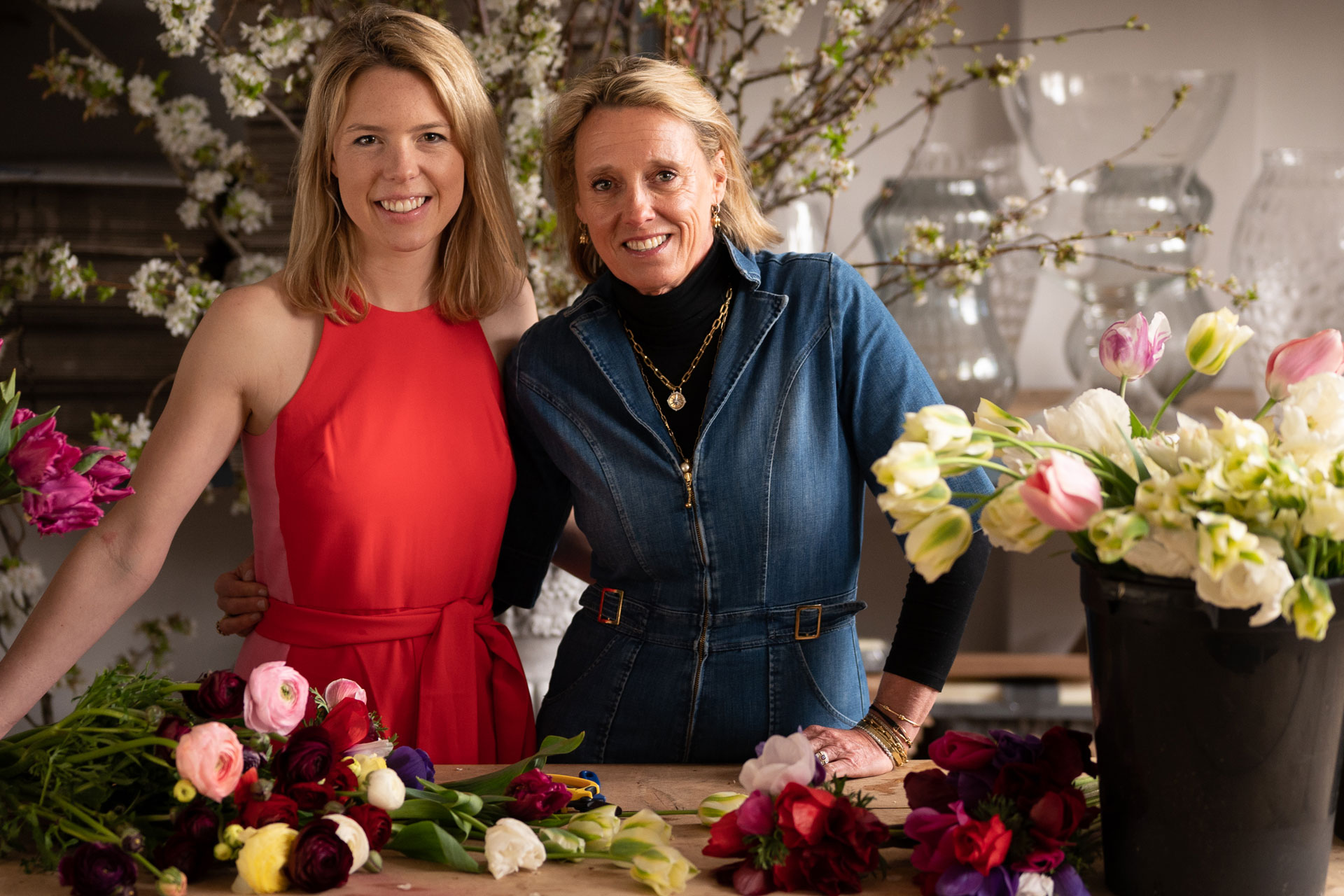 Who's designing it? Lucy Vail in collaboration with British fine jeweller Annoushka
Where is it? The main entrance
What's it about? The Bull Ring Gate is the first thing most people see upon arriving at Chelsea Flower Show, and it always features a beautiful display. This year Lucy Vail has created the tallest entrance installation in the show's history: a six-metre-high archway covered in over 2,500 plants from British growers, including Lucy's own farm in Suffolk. Wicker crowns inspired by Annoushka's iconic ring collection are interwoven into the display.
What's the deeper meaning? The crowns in the display are a tribute to the Queen, paying homage to the Platinum Jubilee.
Can You Still Get Tickets?
Yes, tickets are still available, you can get them here. Tuesday 24 May and Wednesday 25 May tickets are only available for RHS members, but Thursday 26 May, Friday 27 May, and Saturday 28 May are available to the public.
Book tickets at rhs.org.uk
Main image: Chelsea Flower Show 2019
READ MORE:
The Best Flower Shows / A Guide To Sustainable Gardening / Plants