From 5-14 October, the Cheltenham Literature Festival brings together the best in the business for an enlightened week of literary liaising. 
Here are our festival highlights.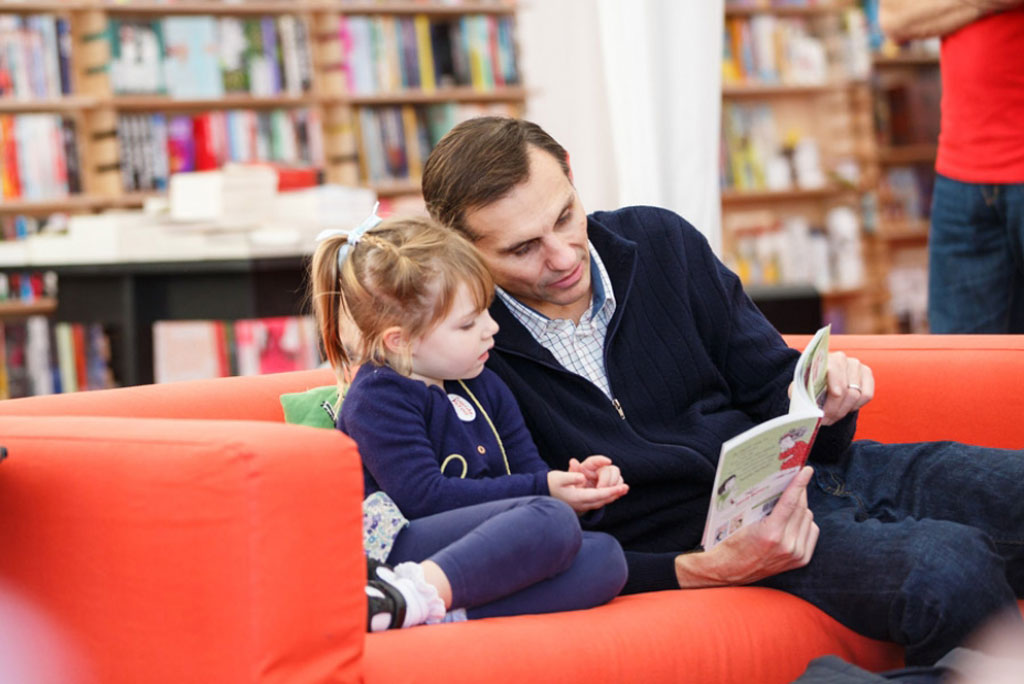 Tuesday 9 October
Homes of The Bloomsbury Group. 4:30pm – 5:30pm. The Sunday Times Garden Theatre £10.
Vanessa Bell's granddaughter Virginia Nicholson (Charleston: A Bloomsbury House and Garden) and Nino Strachey, descended from a family at the heart of the Bloomsbury group (Rooms of Their Own), join architectural historian Jeremy Musson to explore the interiors created by these cultural pioneers and transgressives. Accompanied by stunning illustrations, this is not only an insider story of four houses – Charleston, Knole, Monk's House and Sissinghurst – it's also one of experimental love and the quest for beauty against a backdrop of colourful décor, creative spaces and personal drama.
Eleanor Oliphant is Completely Fine. 8:30pm – 9:30pm. The Sunday Times Garden Theatre £8.
Gail Honeyman's Eleanor Oliphant is Completely Fine has spent much of 2017 and 2018 at the top of the book charts. Join the author for a review of its extraordinary success and find out what's next. Chaired by Caroline Sanderson.
The Best Literary Festivals of 2018
Wednesday 10 October
Ultimate Autumn Style with Anna Murphy. 11:00am – 12:00pm. The Lucky Onion's No. 131 £40. Ticket includes a light lunch, which follows the event.
Join Anna Murphy, Fashion Director at The Times and author of How Not to Wear Black, and Style Editor Prue White as they pick out their favourite trends from the season's catwalks and show you how to make them work in the real world. Sharing top tips and styling tricks, they'll suggest some easy ways to make a splashy autumn look.
Yotam Ottolenghi. 6:30pm – 7:30pm. Town Hall, Baillie Gifford Stage £10.
Fresh from the launch of his new restaurant ROVI this summer, the Israeli-born chef known for bold flavours and irreverent combinations of ingredients shows in Simple how easy it can be to make vibrant food part of your everyday, in conversation with Julia Leonard.
Thursday 11 October
In Cold Blood: Scandi and Nordic Noir. 3:30pm – 4:30pm. Town Hall, Pillar Room £8.
Quentin Bates – Iceland resident, co-founder of Iceland Noir Festival, translator of Lilja Sigurðardóttir and one of the few British authors writing Scandi Noir set in Iceland – presents his new murder mystery, Cold Breath. With UCL Lecturer and Scandi Crime expert Jakob Stougaard-Nielsen they discuss gripping thrillers in atmospheric locations with Barry Forshaw.
Richard Herring. 8:30pm – 9:30pm. The Times Forum £10.
Comedian, writer and podcaster Richard Herring is here to help with embarrassing moments when conversations grind to a halt. He shares the secrets of successful chatting, discussing Emergency Questions that can turn an awkward silence into awkward conversation. Chaired by Jill Douglas.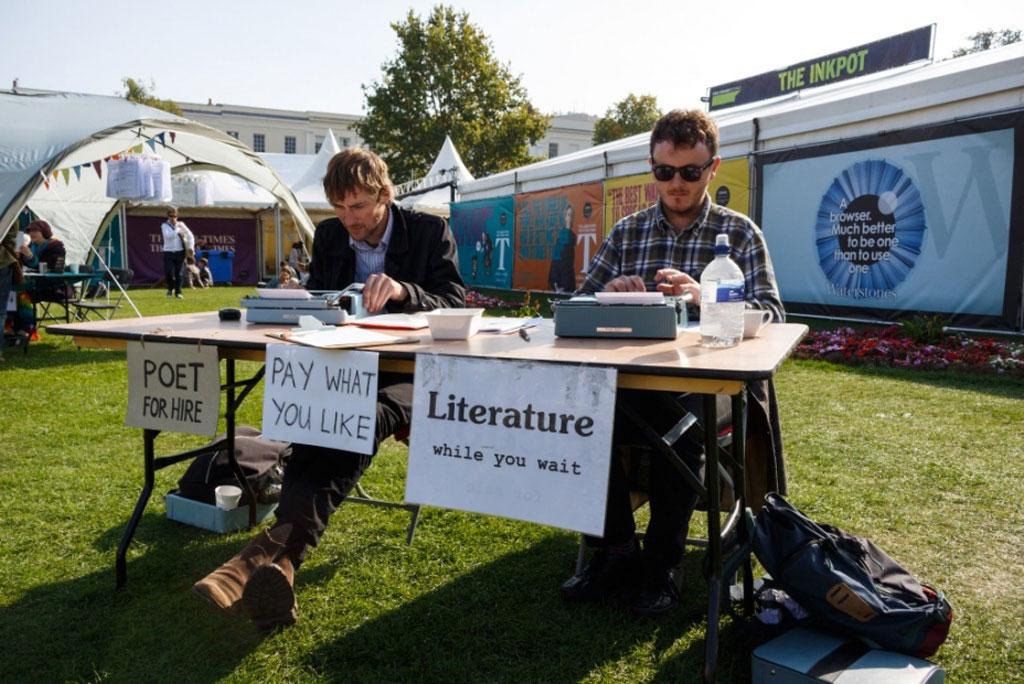 Friday 12 October
What the Critics Would Pay to See. 6:15pm – 7:15pm. The Times Forum £10.
Was Hamilton the best musical of the year? And what about the best film? Hear from The Times reviewing team Ann Treneman (Theatre) Kevin Maher (Film) and Hugo Rifkind (TV) as they look back over a year in the arts. They call out the turkeys and celebrate the triumphs and look forward to the highlights of 2019, sharing stories from behind the scenes. In conversation with The Times Arts Editor Alex O'Connell.
Saturday 13 October
Olivia Laing. 8:30pm – 9:30pm. Town Hall, Pillar Room £10.
Jen Campbell talks to the prize-winning writer, Olivia Laing. The author of critically-acclaimed works of non-fiction including A Trip to Echo Spring (an examination of the link between creativity and alcohol in the lives of Fitzgerald, Hemingway and Tennessee Williams among others) and The Lonely City: Adventures in the Art of Being Alone (an exploration of Laing's own experiences of loneliness and of the artists in New York before her inc. Edward Hopper and Andy Warhol), she discusses her first work of fiction: Crudo – an electrifying real-time novel of life and love in the turbulent summer of 2017 – alongside her wider writing.
Sunday 14 October
The Sunday Times Culture Interview: Darcey Bussell. 4:15pm – 5:15pm. The Times Forum £14.
Darcey Bussell has been hailed as one of the greatest British ballerinas ever to grace the stage. She talks to the Guardian's theatre and dance critic David Jays about her incredible career, life after The Royal Ballet, her new book Evolved and, of course, Strictly.

Visit cheltenhamfestivals.com for information on getting there and booking.
---