What does life after magazines mean for the undisputed king of the 'glossy'? Charlotte Metcalf meets Nicholas Coleridge to find out about life after Condé Nast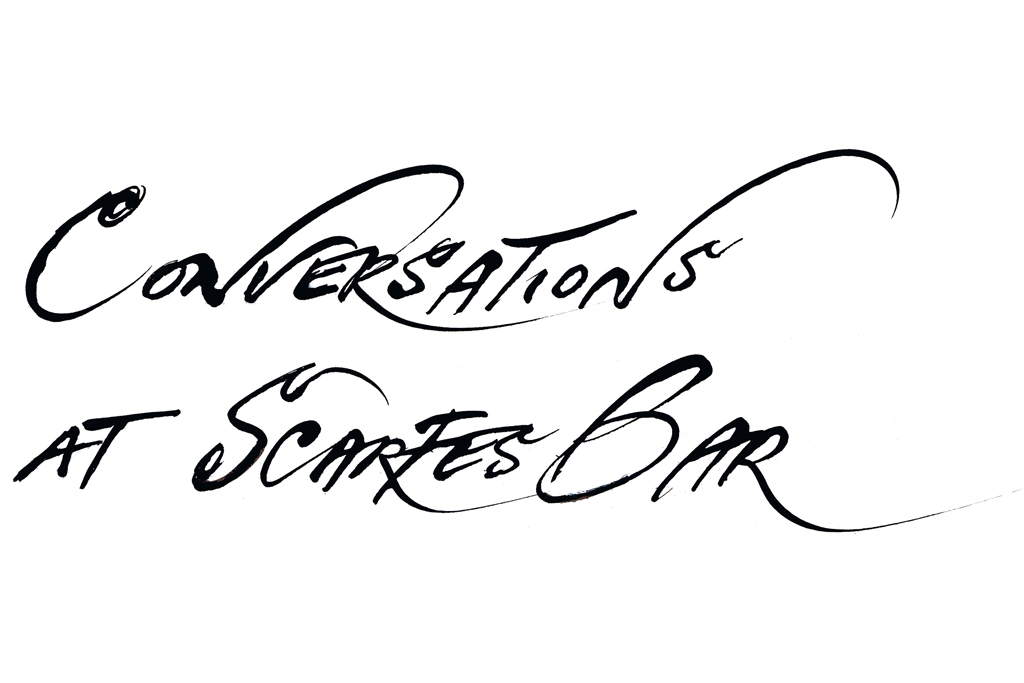 'Glossy' applies not just to the lush, gold dust jacket of Nicholas Coleridge's autobiography The Glossy Years but also to the author himself.  For the 40 odd years I have known Nicholas, he has invariably been impeccably courteous, as buffed and smooth as a jewel – which is why I am anxious about our forthcoming conversation. I doubt I'll penetrate his polish and uncover any new or unknown truths when his book has already received so much press.  It's an immensely enjoyable, rollicking read, full of namedropping and delightfully gossipy anecdotes. It moves from childhood, Eton and Cambridge through his years as head of Condé Nast to his appointment as Chair of the Victoria and Albert Museum. His career trajectory has soared in a continuous upward arc and there is no whiff of failure or regret, professionally or personally – he is very happily married with four children, now embarking upon their own interesting careers.
Nicholas arrives, as perky and burnished as ever, despite having done 17 talks in 23 days.  The night before he gave a talk at Daunts, having flown in from New York that morning:  'I was very tired but when I saw 120 people who'd turned up to listen to me I felt energised – I'm always frightened of letting people down.'  He's a superb mimic so soon has me laughing with his mischievous tales of talks in girls' boarding schools and of being introduced to a country pub audience by a woman too drunk to speak or stand up.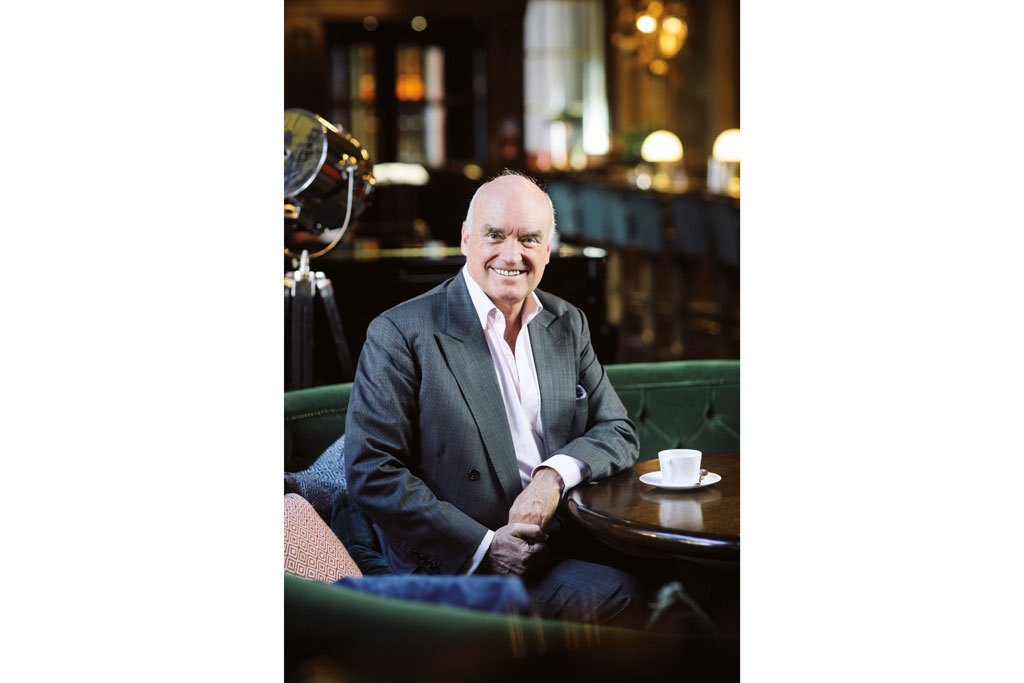 For all the triumphs and the fame that's followed, few could have coped with Nicholas's workload.  His rule was never to complain of jetlag or to yawn, an extraordinary achievement when he was travelling every week and sleeping with a Blackberry under his pillow: 'I've stopped doing that now but when I was working in so many different time zones I had to stay on top of things. You can paralyse an organisation if you don't respond quickly to emails and make fast decisions. But I do have high energy levels and I'm very disciplined and focussed. On long haul flights out I'd work for three hours and then have not one but two anaesthetising Bloody Marys, put on an audio book and snooze. I'd seldom watch the movie. That way I'd wake up instantly adjusted to the time zone.  It was different on the flights back – I'd just collapse in a heap and I'd organise being home by Friday night. I've found it easy to blur boundaries between colleagues or celebrities and friends but in the end family are the only ones who are going to be at your deathbed. The rest is just off-stage noise.'
Despite his hard work and undisputed brilliance at taking Condé Nast to global dominance, Nicholas puts much of his success down to fortune: 'The greatest piece of luck was entering the magazine business when it was becoming turbo-charged. 1980 to 2015 was a period of incredible growth, which gave my career a constant sense of progress and propulsion. I've certainly been dealt a good set of cards – though you can muck up your lucky card by not picking it up from the table. I always knew when to do that.'
What next? He has built a folly in the walled garden of the Worcestershire home he loves. Here he intends to write, whether fact or fiction he's not yet certain. He has already written eight novels and four non-fiction books during weekends when he enjoys nothing better than rising early, before the dew and mist have lifted, to sit in his garden and write in longhand. 'If I write on a computer it becomes a cut and paste technical job whereas I am more creative, and actually faster, writing non-digitally,' he says.
'My nine-year-old self would be astonished to see me today, not because of anything I've done or achieved but because of how the world has changed and I've tried reflecting that in the book. It's not just technology but attitudes – things that were acceptable when we were at university would be unthinkable in this woke age.'
I ask what he's most proud of and he shows me photographs of his dining room, lined with every Condé Nast issue he has overseen, bound in bundles of six – Vogue in red, Tatler in orange, GQ in blue and so on: 'They represent 25 years and a body of work I'm immensely proud of, full of epic photography and inspirational journalism. They look beautiful and they've really brightened up a rather dingy room. One day I might have to give them to the V&A.'
With exquisite timing, Nicholas left the magazine world just as it was starting to falter. His book tells the story as undisputed king of the magazine world with tremendous humour and flair and such is his love of that world that he's confident his legacy will prevail: 'Magazines that sit in the middle of the market will fade out but the ones at the top will survive as it's almost impossible to replicate the physical gloriousness of a glossy at its best.'
In Brief
Country Pub or Michelin Star?
Country pub by a country mile – I can't bear fancy food or anything under a cloche. (I love the Wild Rabbit at Kingham.)
Sharp Suit or Country Casuals?
Sharp suit.
Glass of wine or green tea?
Glass of wine.
Dog or Cat?
I prefer living creatures you can talk to.
Theatre or Gardening?
Gardening – I find most theatre far too long and want to reach for the remote to fast forward.
The Glossy Years: Magazines, Museums and Selective Memoirs by Nicholas Coleridge is published by Penguin, £25.
MORE CONVERSATIONS AT SCARFES BAR:
---