For the eighth interview in our new series, Matthew Bell meets the formidable force behind the much-loved River Café…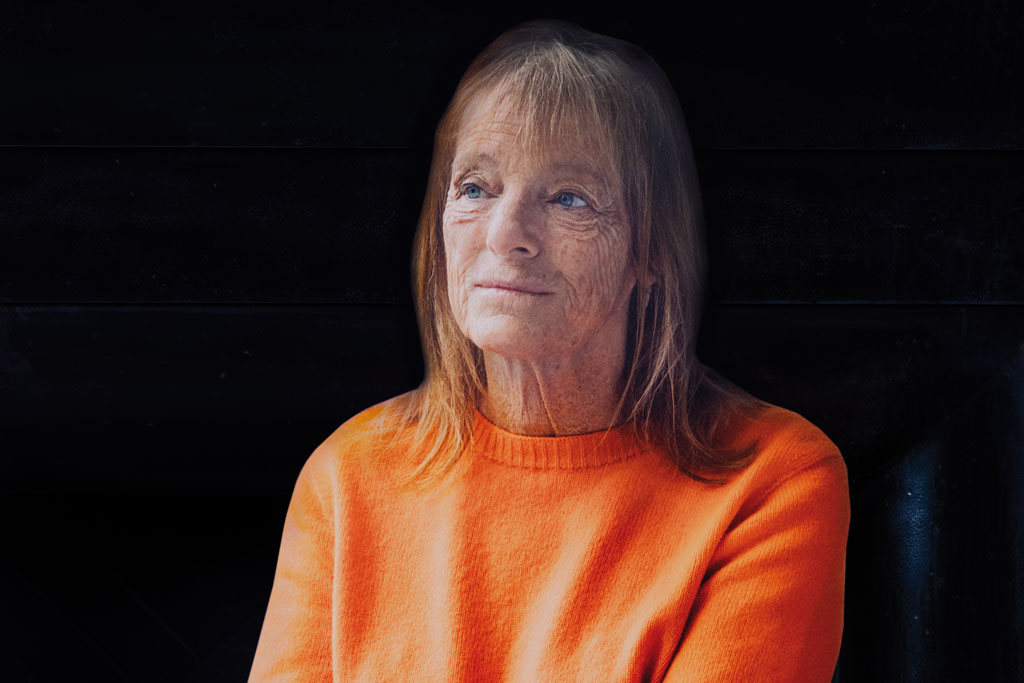 The River Café was once described as 'the best Italian restaurant in the world – including Italy'. Now in its 31st year, it's proof of the theory that quality will last. While most restaurants open with much fanfare then quietly close, The River Café has done the opposite – growing from a tiny canteen into a Michelin-starred institution.
It's remarkable given that neither of its founders, Ruth Rogers and Rose Gray, were professionally trained. 'We were very ambitious,' says Ruthie (as she is known), 'we made no money at first and it was very hard work.' She speaks with an alluring American accent: she grew up in Woodstock, north of New York, but has lived in London since 1968.
Do It Yourself
Many have credited her with helping to revolutionise British food tastes, but she hates to knock British cuisine. 'I try not to join the choir of people saying the food was terrible, because it was only about 15 years after rationing,' she says. 'I actually think British food is great.' In hear early 20s, she worked for Penguin, then as a graphic designer, but what kept her here was falling in love. She met the architect Richard Rogers, 14 years her senior, who was then married with three sons. It was a difficult time, but they knew they had to be together. When a guest on Desert Island Discs, Richard chose Ruthie as his luxury. 'That's not allowed,' said Sue Lawley, the presenter. 'Then I'm not going,' he replied.
Ruth's love of cooking was born in Paris, where they lived while Richard was designing the Pompidou Centre. She was also inspired by Richard's mother, who was Italian and a great cook. When they moved back to London in the mid-80s, he bought a series of dilapidated warehouses on the Thames to convert into his office. There were no cafés nearby, so the development would need a canteen. After perusing the applications from would-be restaurateurs, all terrible, Ruth suggested doing it herself.
At first the council would only allow them to open at lunchtime to employees of the wharf. Eight months later they opened to the public, and a year later they were granted permission to serve dinner. 'I think that the restrictions saved us, because we didn't know anything at all,' she says.
'Restrictions can be good. They forced us to grow as cooks with the restaurant.'
Moving Forward
One of the defining features of The River Café is that only the freshest and highest quality ingredients are used. A lorry comes from Milan every few days, everything else is sourced locally. 'The only thing that comes by plane is the mozzarella.' It's noticeable that the restaurant has many loyal regulars, and staff often stay for years.
'I love that they stay because we invest in them, we keep them engaged and involved. Then sometimes they come to you and say, "I'm going, I want to start my own thing." Which is also fine, because you need new blood, new people coming in, otherwise it gets static.'
Famous alumni include Stevie Parle, Jamie Oliver and Hugh Fearnley-Whittingstall.
Rogers is always moving forward, thinking up new ideas and recipes. But for all that her life might sound idyllic, it has not been without hardships. Rose Gray died of cancer in 2010, and one of Ruth's two sons, Bo, died of a seizure in the bath the following year, aged 27. In 2008, there was a fire in the kitchen which forced them to close for months. There were plans to open a second branch in Mayfair, beneath the Gagosian Gallery off Berkeley Square, which eventually came to nothing. 'We spent two years on it, but there were some difficult residents who complained and the Grosvenor estate caved in.' And now plans to open a pizzeria next door have been turned down.
Another source of sadness is that her husband no longer works next door. 'It was heartbreaking when his office moved,' she says. 'He would come over all the time and I would go over there, it was just so nice.' It came about after one of his business partners turned against him and a protracted row ended at 3am with the partner getting control of the site. The architectural firm moved out, and the site was sold three years ago to a developer. 'We were absolutely terrified that they were going to do a big development, but they've changed their mind, so we're safe. Now they've just sold it to the British Railway pension fund, and Damien Hirst has moved into Richard's old office. It's been a hard few years though.'
The Real Ruth
Last year's 30th birthday was celebrated with the publication of a beautiful book, and new projects include gift hampers and more outside catering. How does Ruth relax? 'I go to the movies, and I love skiing. But I never really switch off. I don't need to because I love what I do. My children, that's when I switch off. We have a very large family. I have 12, soon to be 13 grandchildren and we're very close.'
Does she ever miss America? 'I go back a lot. My son went to Colombia and lived in New York for ten years though now he's back. I love New York. And now that we have this terrible problem, this embarrassingly vulgar president, people say to me, "Oh you must be relieved to be away," but in a funny way I've never wanted to be there more. I'm very engaged in American politics, it's in my blood. I feel that I would run for office.' Now that would be a fine thing – Ruthie for President.
Quick-Fire Round:
Town or Country? 
Town
Pub lunch or Michelin stars?
Michelin stars
Gardening or Theatre?
Theatre
Glass of wine or green tea?
Glass of wine
Power breakfast or languorous lunch?
Lunch
Dog or Cat?
Neither
Rolling hills or seaside?
Seaside.
 READ MORE: Conversations at Scarfes Bar: Victoria Broakes | Conversations at Scarfes Bar: Sebastian Coe | Conversations at Scarfes Bar: Ed Vaizey | Conversations at Scarfes Bar: Wendy Yu
---