Popular eco-friendly, plant-based cleaning product company, Ecover recently launched a pop-up rubbish cafe in Covent Garden.
For two days only in May, the cafe accepted recyclable plastic waste and in return, guests received a waste-free meal.
Pay for your Food with Plastic at London's First Rubbish Cafe
From laundry products to cleaning products and even hand soap, Ecover has everything – and it's all environmentally friendly, plant-based and cruelty-free. In order to make us think about the quantity of single-use plastic that we go through on a daily basis, Ecover curated a two-day, pop-up event to offer Londoners a waste-free meal in return for a recyclable-plastic item. Bring along anything from empty drinks bottles to soup containers or milk cartons to pay for your food and experience this pop-up with a twist for yourself.
Eco-chef and author of The Natural Cook: Eating the Seasons from Root to Fruit, Tom Hunt has created a zero-waste menu for the occasion. Guests can dine whilst learning how to live clean from upcycling expert and presenter, Max McMurdo. The food is served on a first come, first serve basis to ensure nothing goes to waste and visitors can choose from a Revolution Bowl, a (vegan) Mother Nature Bowl, The Rubbish Bowl or some banana bread made from saved bananas. You can even swap a piece of plastic for a coffee from Over Under.
The Best Vegan Beauty Products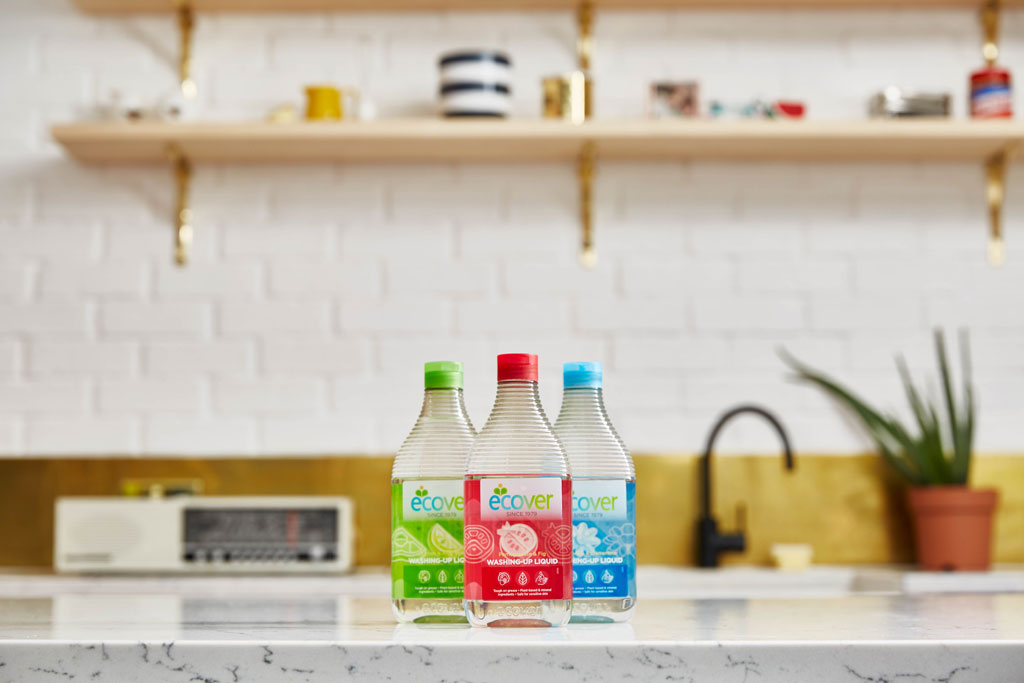 Fitting with the theme, the cafe will be bursting with character as Max McMurdo has kitted out place using his stylish, upcycled decor taste in a bid to ensure you leave with as much inspiration as possible to reduce your plastic waste. From upcycled chairs made from trolleys to several unique objects that will be scattered around the cafe to prove waste can be re-used and made into pieces of furniture which can be both contemporary and functional.
By the year 2020, Ecover is aiming for all of their plastic packagings to be 100% post-consumer recycled and 100% recyclable plastic. Currently, they are trialling the use of an alternative packaging, which doesn't rely on plastic and is biodegradable and bio-sourced.
The Zero-Waste Food Trend and What You Need to Know
'The Rubbish Café is part of our Clean World Revolution… to show the public the incredible value of putting plastics back into the recycling system to help close the loop on plastic production, minimising the amount of new plastic that is created. So besides serving up fantastic sustainable food at The Rubbish Cafe, we'll be revealing small steps we can all make to benefit our environment so more can pledge to #LiveClean' – Tom Domen, Global Innovation Lead at Ecover
Jump on a train to Covent Garden and let Ecover fill your appetite all for the price of last week's empty carton of milk.
When & Where: 3-4 May, 8am-4pm; 25 Long Acre, Covent Garden, WC2E 9JT
#LETSLIVECLEAN
Want to Know What Else is on in London? Take a Scroll through our Culture Diary
---