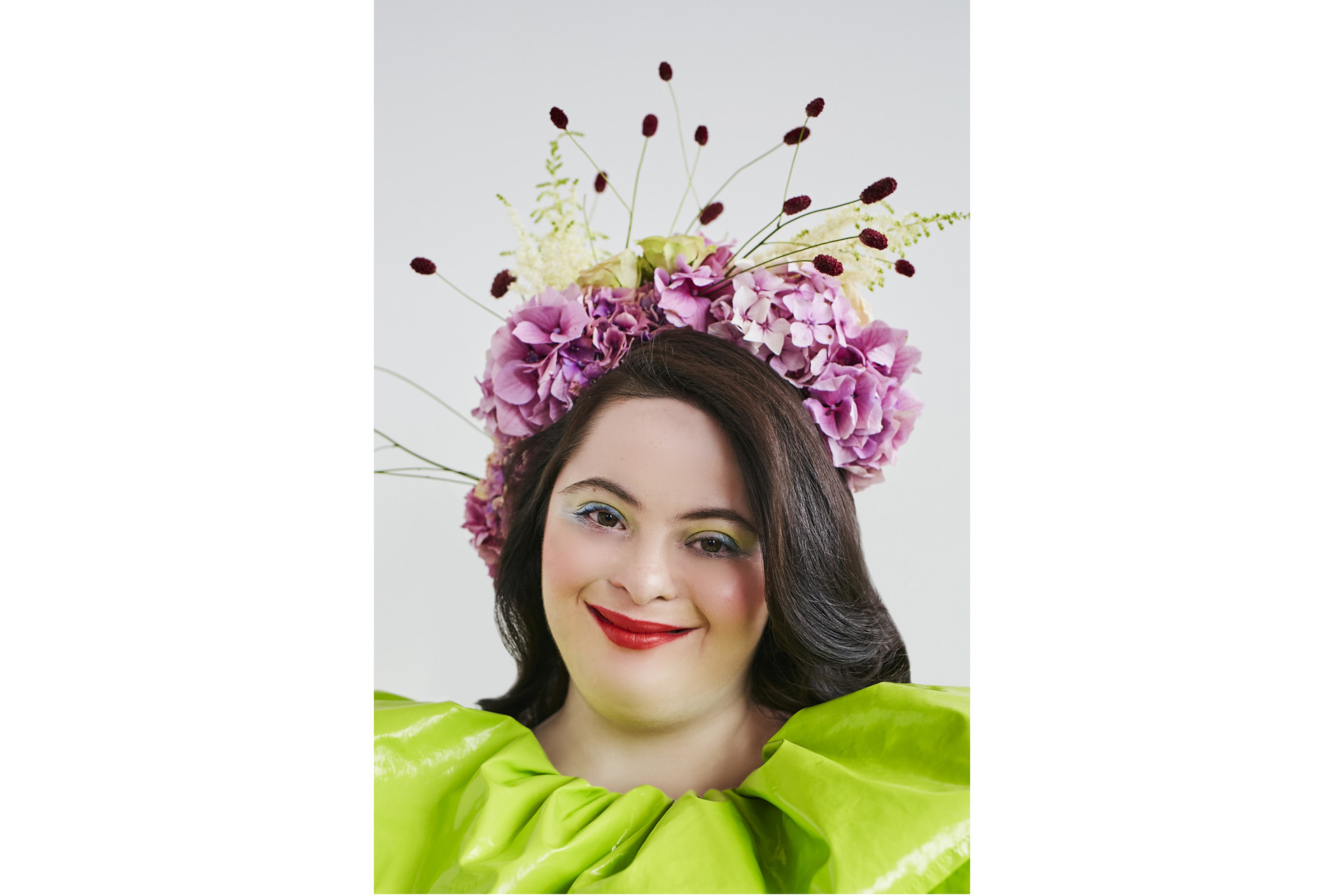 Ellie Goldstein: 'Be True To Yourself And You Will Smash Life' – Interview
Ellie's book, Against All Odds, is published on 21 September 2023
Twenty-one year old Ellie Goldstein has already achieved her lifelong dream: gracing the cover of British Vogue. 'I have Gucci to thank really for launching my career,' she tells C&TH, referring to the brand's landmark 'Unconventional Beauty' campaign, starring Ellie. 'I didn't realise the impact that would have on my career,' Ellie says, 'as it went mental after that was out.' Now she has teamed up with Katie Piper to release a book detailing her life to date, entitled Against All Odds. We sat down with Ellie to chat all about the book.
Interview: Ellie Goldstein
Hi Ellie, it's great to have you on Country & Town House. Firstly, how's life going at the moment?
Hi. Thanks for having me at Country & Town House. Life is going really well at the moment. It's very busy but great.
Your book, Against All Odds, will be released very soon. Can you tell us about it?
Yes, my book is launching 21 September and I'm so excited. It's just amazing. So it starts with my mum telling everyone about the birth and my heart operation, and then it's me telling my story of being at school and college and, of course, about my modelling career.
How does it feel to be publishing a book?
It feels incredible to be publishing a book! Totally unreal and crazy, but fantastic and amazing as well.
It's part of a series curated by Katie Piper – what has the journey writing the book been like? Did Katie/her team reach out to you?
Katie reached out to my mum after I was on Loose Women. She left my mum a voice message asking if I would be interested in writing my own story. The journey has been great. It's taken about a year and half and I had fortnightly Zoom calls with my editorial consultant. It was fun to do.
In 2020, you became the first model with Down Syndrome to represent Gucci, and you've represented a plethora of brands since then. When did you decide to pursue modelling?
I have always wanted to be a model since I was very young. I loved dressing up and having my older sister Amy putting makeup on me and doing my hair. I really loved having my photo taken and posing. Then we heard about Zebedee Talent opening a model agency; I went for a test shoot with them, and they signed me up!
What was it like working with Gucci?
Working with Gucci was overwhelming at first, but amazing. The clothes and makeup were stunning. I didn't realise the impact that would have on my career, as it went mental after that was out. So I have Gucci to thank really for launching my career.
You're also the UK ambassador for the Barbie doll based on a person with Down Syndrome – how did that come about?
Barbie spoke with my agent and they chose me to be the UK ambassador to launch the new Barbie with Down Syndrome. I was so honoured and shocked. The shoot was fabulous and so is the doll. I am so proud of her.
View this post on Instagram
What does this kind of representation mean to you?
This representation means that other children with Down Syndrome can feel represented and included, and other children can learn more about the condition. It's great.
Did you see the Barbie movie? What did you think?
I was invited to the European world premier of Barbie on the pink carpet, and got to meet all the stars. I loved the film. It's so fun.
You're also studying performing arts and have danced with the Royal Opera House. What has that been like?
I really enjoy my performing arts course at college. I'm going into my final year and have made so many friends and learnt so much. My drama and dance teachers are amazing. Dancing at the Royal Opera House was incredible. What an honour for me! Just a fabulous experience.
What's been a standout performance for you?
I think all my performances I've done at college or out of college with my dance school have been standout experiences. I just love to perform.
Do you have any projects in the pipeline that you're excited about? (If you're allowed to tell us!)
I have quite a lot of jobs in the pipeline, but not sure if I can say right now. Watch this space…
Who is your role model?
My family are my role models. They are so inspirational and supportive to me. They mean so much to me.
What is your dream or goal?
I have achieved one dream of being on the cover of British Vogue in May, and now I would love to model in America.
View this post on Instagram
What did you want to be when you were growing up?
I always wanted to be famous when I was growing up – and a dancer, as well.
If you could give advice to your 15-year-old self, what would it be? 
My advice to my 15-year-old  self would be follow your dreams, Ellie, and never give up.
And if you could give one piece of advice to our readers, what would it be?
Never give up on yourself. Be strong. Be true to yourself and you will smash life.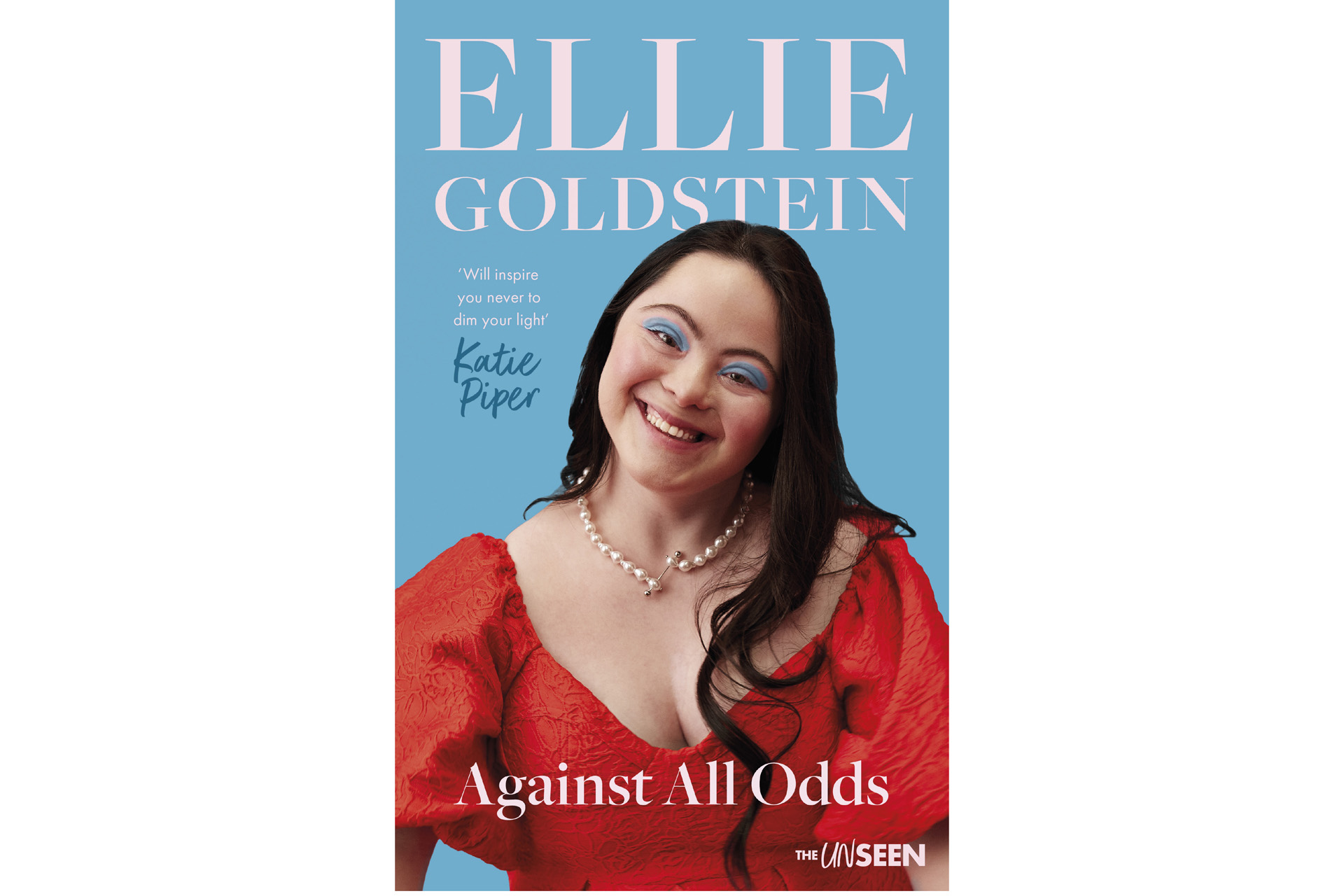 Against All Odds by Ellie Goldstein (with foreword by Katie Piper) is published on 21 September (SPCK Publishing | £16.99)