The Best Escape Rooms In London For A Halloween Thrill
We're breaking free
For some people, day-to-day life is lacking a dollop of fear. Sound like you? Luckily, you can blend teamwork, problem solving and adrenaline pumping time pressure in the safe confines of an escape room, where cryptic clues and hidden riddles hold the secret to your freedom. There are plenty dotted across London to challenge yourself with next – here are our favourites, whether you're looking for a Halloween thrill, a team-building exercise, or just something to do.
Best Escape Rooms In London
SAW: Escape Experience London
OK, OK: it's not as terrifying as you might imagine. This SAW-inspired escape room offers a series of adrenaline pumping games to put your wits, courage and morality to the test (including choosing to help or hinder other teams to avoid Jigsaw's judgement). At the end, your efforts will be rewarded with a trip to The Traproom, a SAW-themed bar serving on-theme cocktails; think blood bags and syringes galore…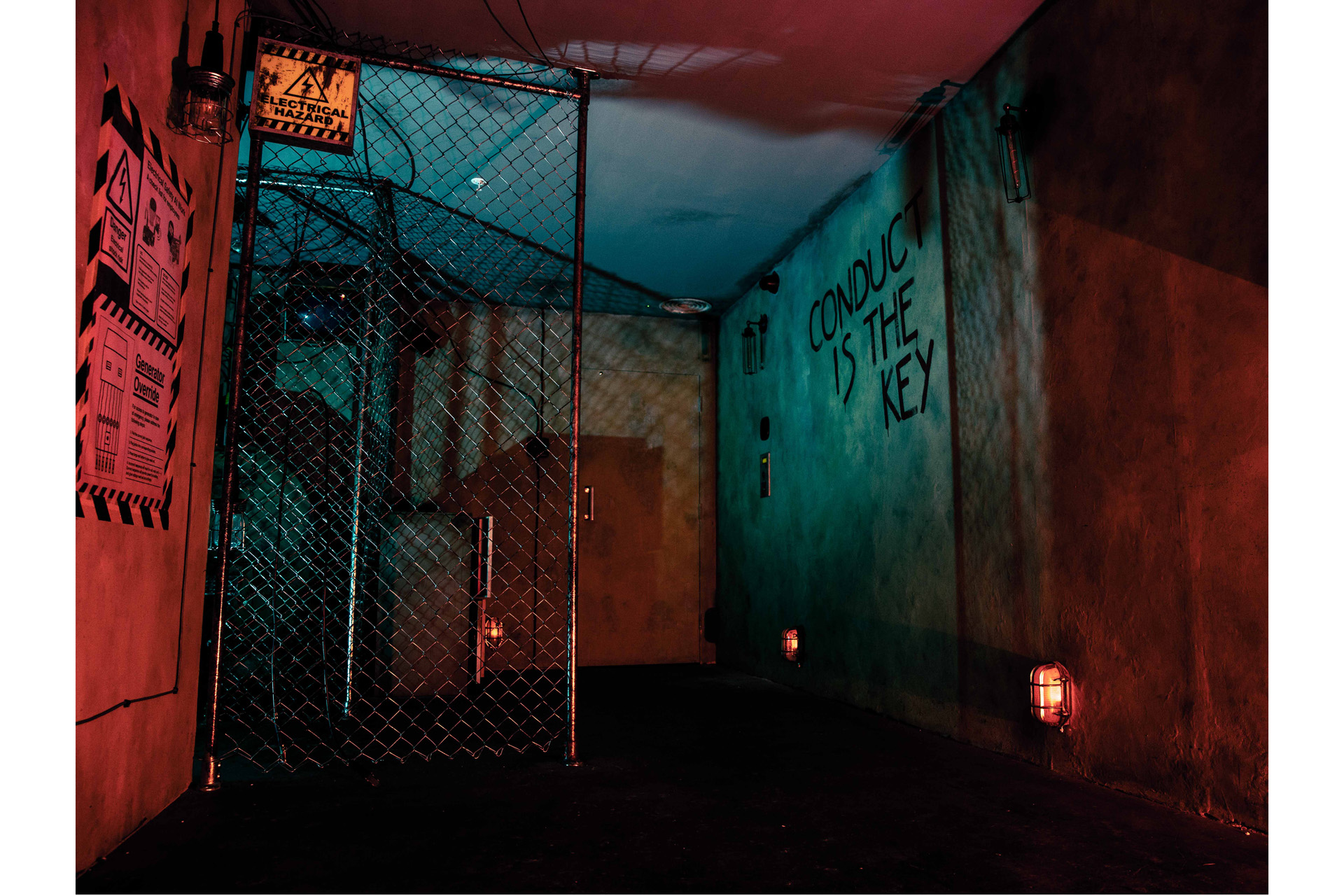 How many people? As many as you'd like (groups are blended), with special rates for groups of 10 people or more.
How much? From £29 per person
Where? 1 America Square, London EC3N 2LS
BOOK IT: Tickets must be booked in advance. sawtheexperience.com 
Alice In Puzzleland
On a lighter note, this escape room plunges guests into Wonderland, where the Mad Hatter needs your help. He's been accused of stealing the Queen's tarts, and Alice is nowhere to be found, so it's time to fill her shoes. Blending creativity and teamwork, this escape room is ideal for those looking for more of a whimsical challenge.
View this post on Instagram
How many people? 2 to 6
How much? £50
Where? Escape Hunt Kingston (Unit 2/6, Alderman Judge Mall, Eden St, Kingston upon Thames KT1 1BL)
BOOK IT: escapehunt.com 
Time Cops
Breaking the boundaries of the escape room and taking the challenge out into the streets, Time Cops is a city hunt adventure by Escape Hunt that takes players on a 2km journey (wear comfortable shoes!). Released onto Oxford Street armed with a briefcase of gadgets, players are tasked with a mission to stop artificial intelligence from destroying humanity. Ahem…
View this post on Instagram
How many people? 2 to 6
How much? £20 per person (children under 8 years old are free with a paying adult)
Where? Escape Hunt Oxford Street (70 Oxford Street, London W1D 1BN)
BOOK IT: escapehunt.com 
The Crystal Maze Live Experience
Although your freedom is never really at stake in The Crystal Maze (is it ever?), we consider the blend of challenge and teamwork apt for escape room territory. Inspired by the popular 90s TV show, expect 90s vibes galore across four zones – Industrial, Futuristic, Medieval and Aztec – brimming with mental and physical challenges. You're on a mission to gather as many Crystals as possible, which will earn you more time in the eponymous Crystal Dome.
How many people? Up to 8
How much? From £62 per person
Where? 22–32 Shaftesbury Avenue, London W1D 7EU
BOOK IT: the-crystal-maze.com
Hangover Déjà Brew
From AIM Escape Room London comes an alcohol-soaked private detective moment. As a team of top private detectives of the City, you are used to encounters in back-alleys and dealing with shady individuals – but this time it's a little personal. Your client asks you to find dirt on the man his daughter is about to marry. Transported to the scene of a shady stag do, you have an hour until the wedding bells toll. 
How many people? Up to 6
How much? From £30 per person
Where? Goodman's Fields, 8 Canter Wy, London E1 8PS
BOOK IT: aimescape.com 
Mission Breakout
Set in a disused tube station in Camden (South Kentish Town Station to be precise), you'll feel fully immersed in this escape room, which transports visitors to the WW2 war effort and asks them to get decoding, with the fate of the nation on their shoulders. Or there's also 'The Lost Passenger' (based on a true story – eek) and the sci-fi 'Underground 2099' to sink your teeth into. 
View this post on Instagram
How many people? Up to 18 players playing the three different game rooms at the same time
How much? From £28 per person
Where? Goodman's Fields, 8 Canter Wy, London E1 8PS
BOOK IT: missionbreakout.london
Sherlock: The Official Live Game
From the creators of the hit BBC series, Sherlock: The Official Live Game uniquely blends iconic sets and scenes from TV with an immersive escape game and a themed bar. Led by Mycroft, players join the ranks of 'The Network' as an Agent, and must complete a routine training mission at HQ. But all is not as it seems… 
View this post on Instagram
How many people? 4 to 6
How much? From £40 per person
Where? W12 Shopping Centre W12 8PP
BOOK IT: thegameisnow.com 
The Mind Of Moriarty: Live Escape Experience
This brand-new escape experience – from the team behind Sherlock's The Game Is Now – pits players against Moriarty, a devious man with one last trick up his sleeve. Step into his mind via digital reality and travel through his memories of classic moments from the beloved BBC adaptation (that's right, plenty of Andrew Scott content).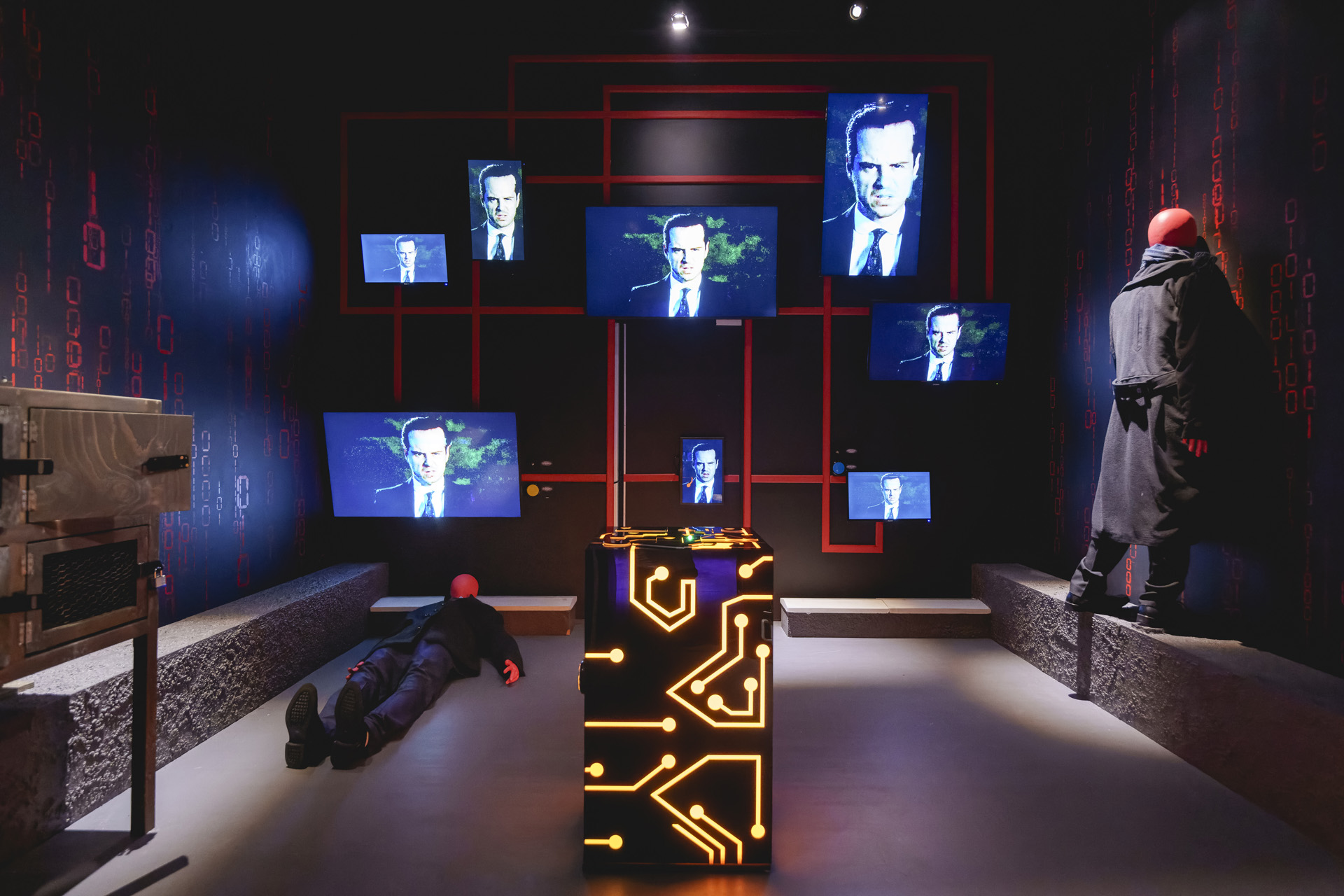 How many people? 4 to 6
How much? From £40 per person
Where? W12 Shopping Centre W12 8PP
BOOK IT: Reduced price preview tickets are available for 19–31 July 2023, with the official launch on 1 August 2023. thegameisnow.com