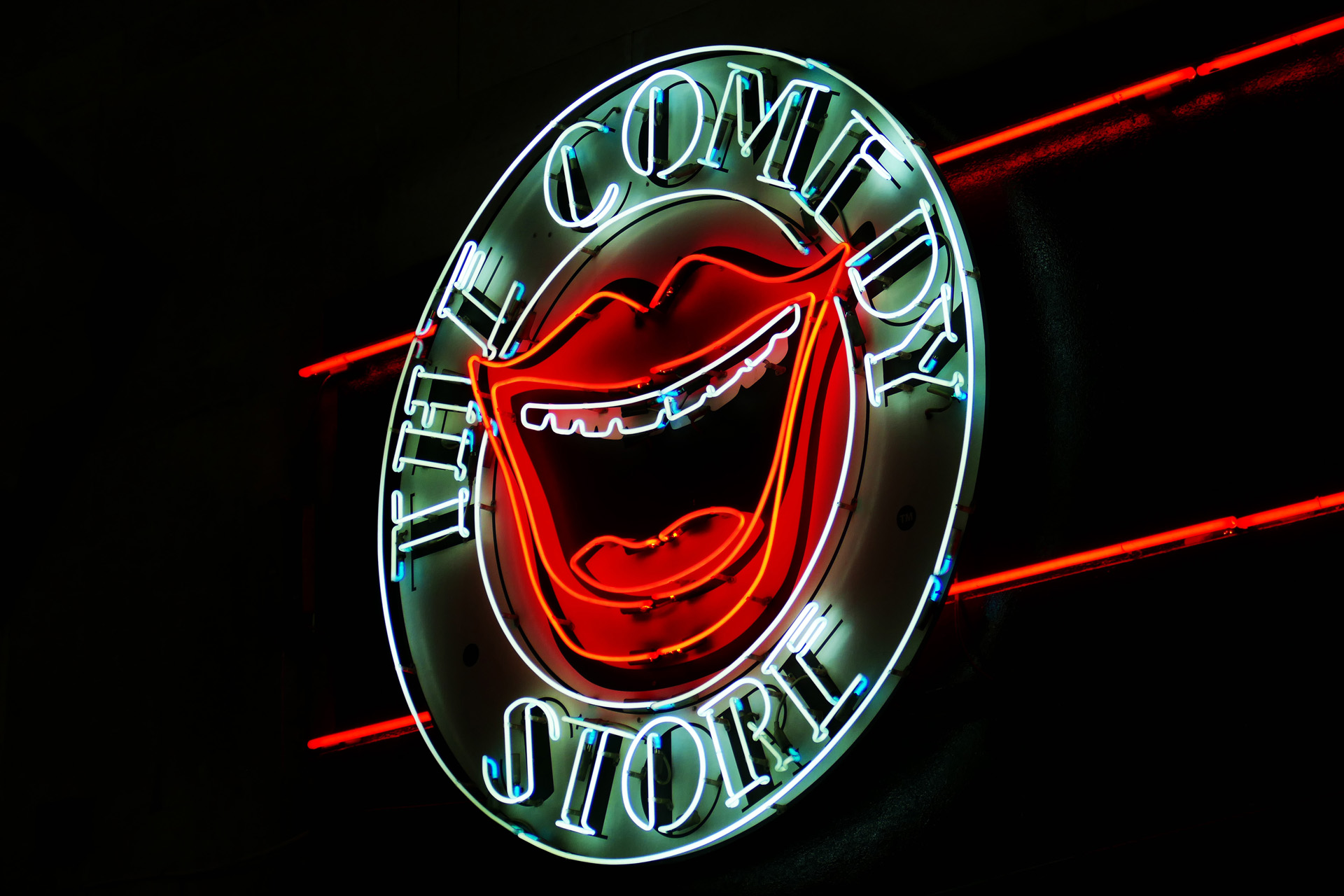 Just For Laughs: London's Best Comedy Bars & Clubs
If you're looking to LOL
Looking for some medicine for the soul? Laugh your socks off at these comedy bars and clubs across London.
Best Comedy Bars In London
Angel Comedy
Run by comedians and dedicated to making comedy accessible to all, Angel Comedy is a pay-what-you-can club with performances every night. Among the lesser known names – who are, regardless, handpicked by the team – expect a sprinkling of famous comedians on tour. Plus, if you fancy dabbling, Angel Comedy runs classes, too.
View this post on Instagram
Details: Every night at The Camden Head (2 Camden Passage, London N1 8DY). angelcomedy.co.uk
Backyard Comedy Club
This East End comedy club has been making London laugh for over 20 years now. Expect classic stand-up alongside improv, showcases, cabaret and regular pub quizzes. All best enjoyed with a slice of pizza.
View this post on Instagram
Details: Events most evenings at 231 Cambridge Heath Road, London E2 0EL. backyardcomedyclub.co.uk
Top Secret Comedy Club
One of London's worst kept secrets, Top Secret Comedy Club is where the UK's best comedians go to try out their new jokes on a willing audience. Plus, there are open mic nights, free events, and cheap tickets across the board.
View this post on Instagram
Details: Every night across two venues in Covent Garden: 170a Drury Lane, London WC2B 5PD & 38 King Street, London WC2E 8JS. thetopsecretcomedyclub.co.uk
The Comedy Store
Opened in 1979 by Don Ward and Peter Rosengard when struggling to find UK comedy bars, this Soho bar is a UK comedy institution. Big names test new materials here, and many British comedians got their start here, and you can hear and see many across TV and radio – so you never know where the comedian you're watching might be in a few years.
View this post on Instagram
Details: Every night at 1a Oxendon Street, London SW1Y 4EE. london.thecomedystore.co.uk
Downstairs at the King's Head
Another golden oldie on the comedy scene, Downstairs at The King's Head has been welcoming stand-up comedians into its open, 100-capacity arms since 1981. It's typically newbies on Thursdays and circuit stalwarts on Saturdays, with other events and performances sprinkled in between.
Details: Thursdays and Saturdays at 2 Crouch End Hill, London N8 8AA. downstairsatthekingshead.com
The Boat Show Comedy Club
Expect plenty of buoyant performances at this unique floating comedy bar, which is moored at Tattershall Castle and is considered one of the capital's best venues. Expect three or four performances each night, starting from around 8pm – but the boat opens at around midday if you fancy grabbing dinner and drinks beforehand.
View this post on Instagram
Details: Tuesdays, Fridays and Saturdays at Tattershall Castle, Victoria Embankment, London SW1A 2HR. boatshowcomedy.co.uk
Soho Comedy Factory
Every Monday and Wednesday, award-winning and well-known TV comedians take over Soho's The Blue Posts for a night of unbridled laughter. Situated in a lovely pub in the heart of Soho, previous performers have been seen on Live at the Apollo, Mock the Week and The Lateish Show.
View this post on Instagram
Details: Mondays and Wednesdays at The Blue Posts, 22 Berwick Street, London W1F 0QA. feverup.com
The Bill Murray
From the people behind Angel Comedy, The Bill Murray is a community comedy club and pub, open seven days a week with a plethora of performances. Expect experimental shows and works in progress, alongside more polished performances. Though the events are ticketed (unlike at The Camden Head), they are extremely affordable.
View this post on Instagram
Details: Multiple shows most nights at 39 Queen's Head Street, London N1 8NQ. angelcomedy.co.uk