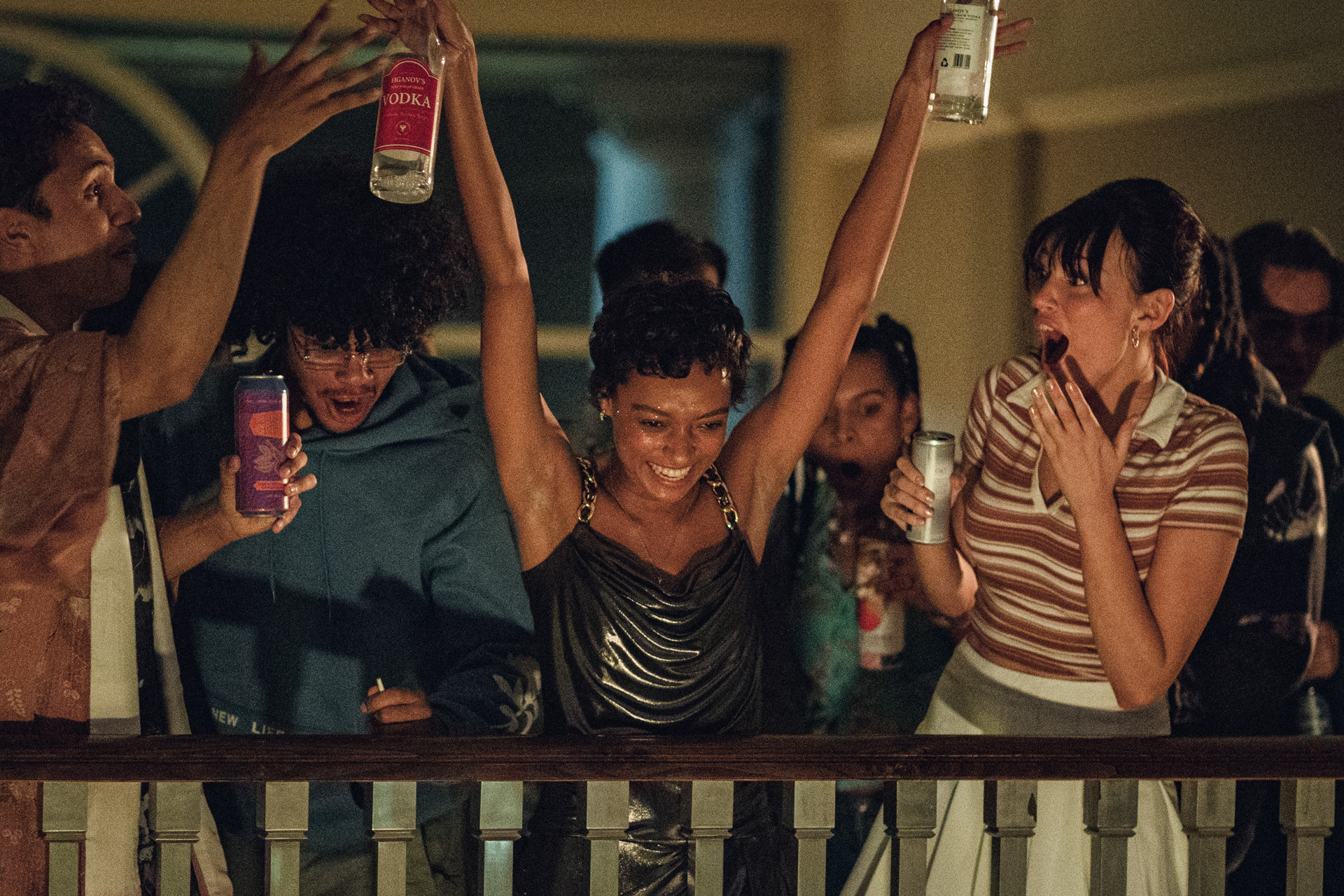 Miss Sex Education Already? Here's Another Netflix Series You'll Love
Netflix dives back into British coming-of-age from 5 October 2023
Sex Education is officially over – and it's left a sizable hole in Netflix's British coming-of-age output. Enter: Everything Now, a new series hoping to fill the space from 5 October. Here's everything we know so far.
Everything Now: Netflix's New British Comedy
What Will It Be About?
Everything Now follows Mia, a London teen who rejoins school after a stay in hospital to recover from anorexia. Still recovering, upon her return, she discovers that all of the friends she left behind have moved onto a new stage of teen life involving sex, drugs and partying – so Mia dives right in.
The trailer promises a grungey look at British teen life that has hints of Sex Education crossed with Euphoria and Netflix's Heartbreak High reboot. With depictions of eating disorders and mental health struggles alongside the exploration of sexuality and the pursuit of crushes, friendships and teen drinking, perhaps it'll be akin to glamorised, 2023 version of E4's My Mad Fat Diary.
Netflix summarises: 'When 16-year old Mia returns home after a lengthy recovery from an eating disorder, she is thrust back into the chaotic world of sixth form only to find that her friends have moved on with teen life without her. Along with an ever-evolving bucket list, three best mates and a major new crush, Mia throws herself headfirst into a world of dating, parties and first kisses, soon discovering that not everything in life can be planned for.'
Who Will Star?
Australian actor Sophia Wilde leads the cast as Mia; you might recognise her from the BBC series You Don't Know Me, the ITV drama Tom Jones, or the horror film Talk To Me. Plus, Everything Now will star one of Britain's most promising up and comers, Lauryn Ajufo, who you might recognise from Boiling Point and ITV's Tell Me Everything. The most famous face, though, is none other than Stephen Fry who appears as Mia's doctor. The full cast is as follows:
Sophie Wilde as Mia Polanco
Lauryn Ajufo as Becca
Harry Cadby as Cameron
Noah Thomas as Will
Stephen Fry as Dr Nell
Niamh McCormack as Alison
Sam Reuben as Alex
Vivienne Acheampong as Viv
Alex Hassell as Rick
Jessie Mae Alonzo
First Look
When Will Everything Now Be Released?
All eight episodes of Everything Now will land on Netflix on 5 October 2023. netflix.com