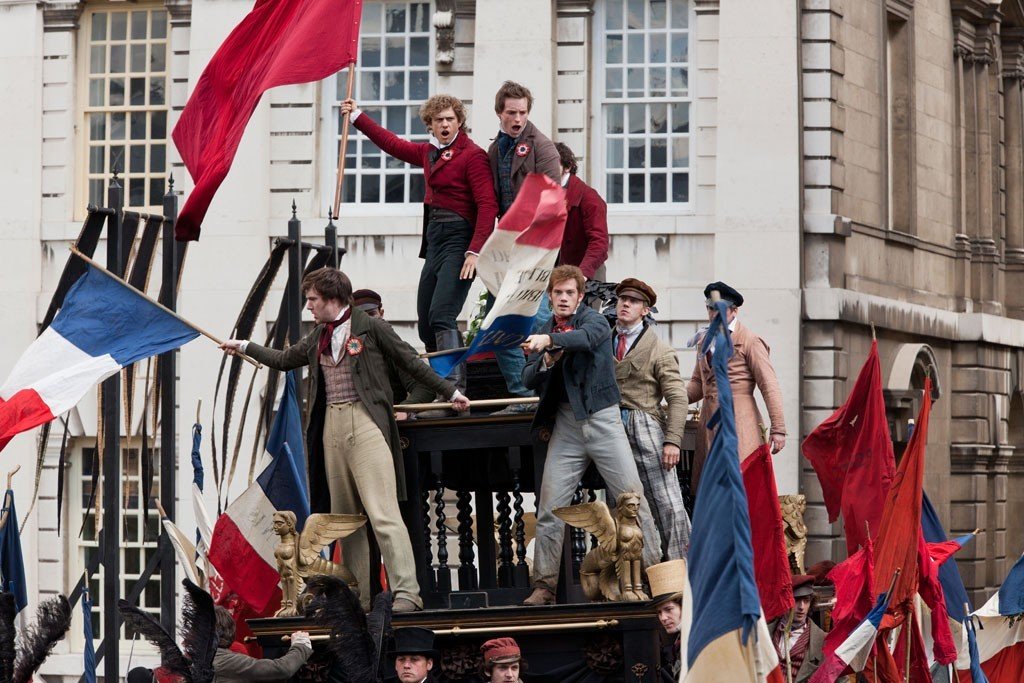 The Ultimate Film Enthusiast's Guide to London
From a Mary Poppins walking tour to 'Platform 9¾'
From iconic filming locations to movie-inspired walking tours and decadent independent cinemas, London is a film enthusiast's haven. Explore all the movie magic the capital has to offer with our film lover's guide to the city.
Read the C&TH Responsible Tourism Guide
The Ultimate Film Enthusiast's Guide to London
Delight in a Mary Poppins Walking Tour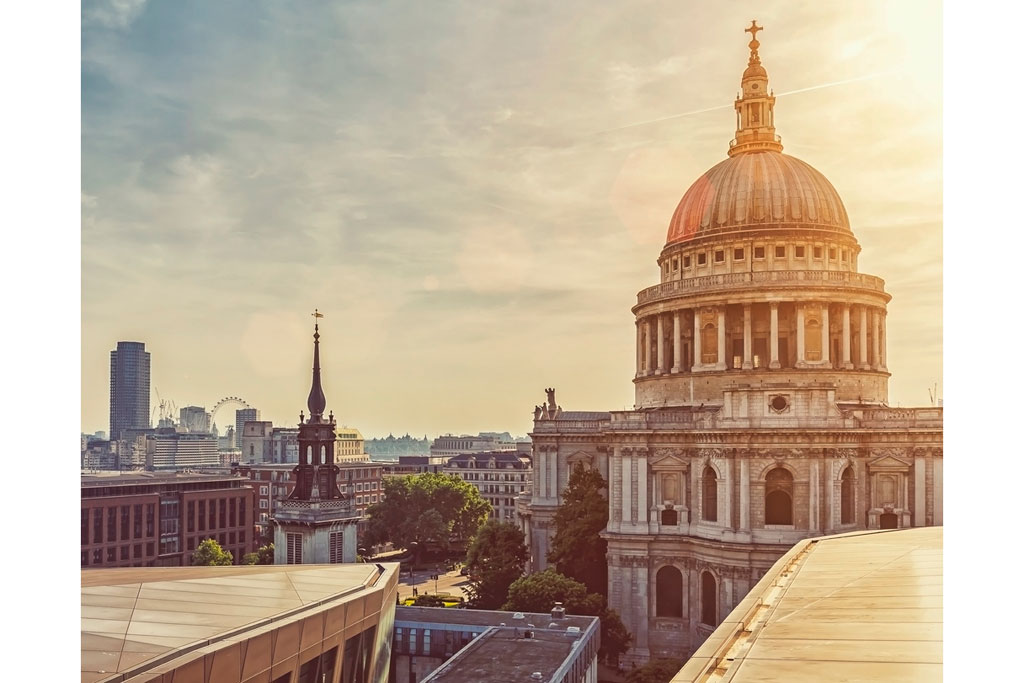 Explore London like never before, from the perspective of your all-time favourite film. From James Bond to Harry Potter, travel and tour specialists Musement host unique city walking tours based on a range of British cult classics. For a supercalifragilistic day out, join the two-hour Mary Poppins walking tour, where you'll visit some of the most iconic locations featured within both Mary Poppins Returns and the Julie Andrews original, from the Bank of England to St Paul's Cathedral. From £15. musement.com
Visit One of London's Independent Cinemas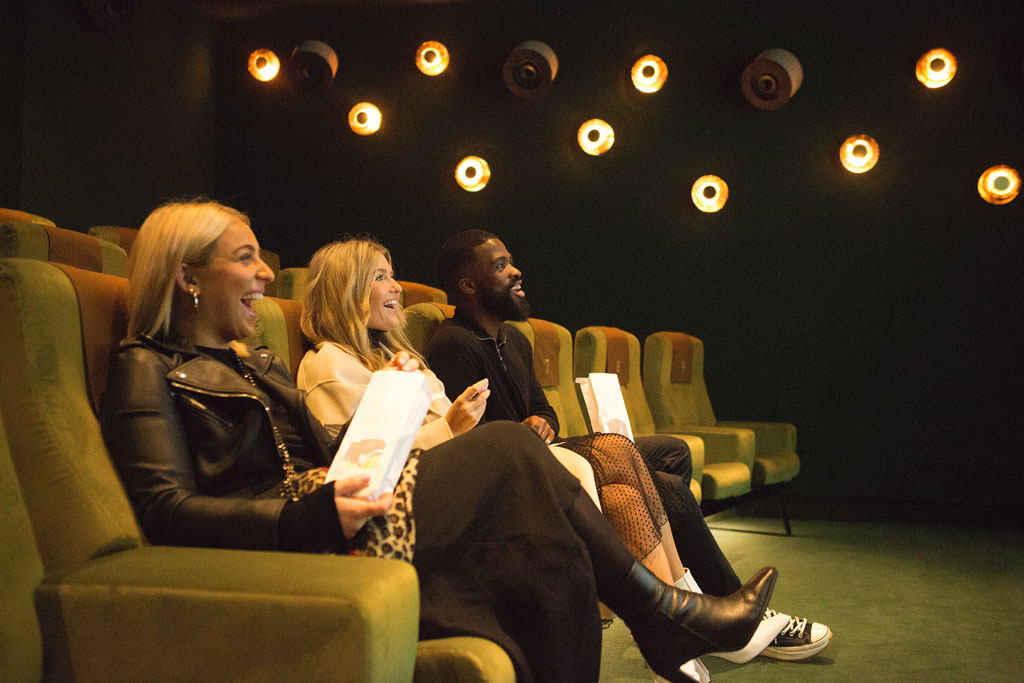 Ditch your standard cinema for a one-a-kind movie theatre experience at one of London's independent cinemas. Mohair armchairs with cosy cashmere blankets? Head to White City's Electric Cinema. Fancy not-your-average-popcorn gourmet delights? Try Selfridges' three-screen film hub. Or head to London's leading film institute, the BFI, for new releases plus exhibitions, director retrospectives and more.
Stay at a Boutique Hotel Inspired by the 'Golden Age of Cinema'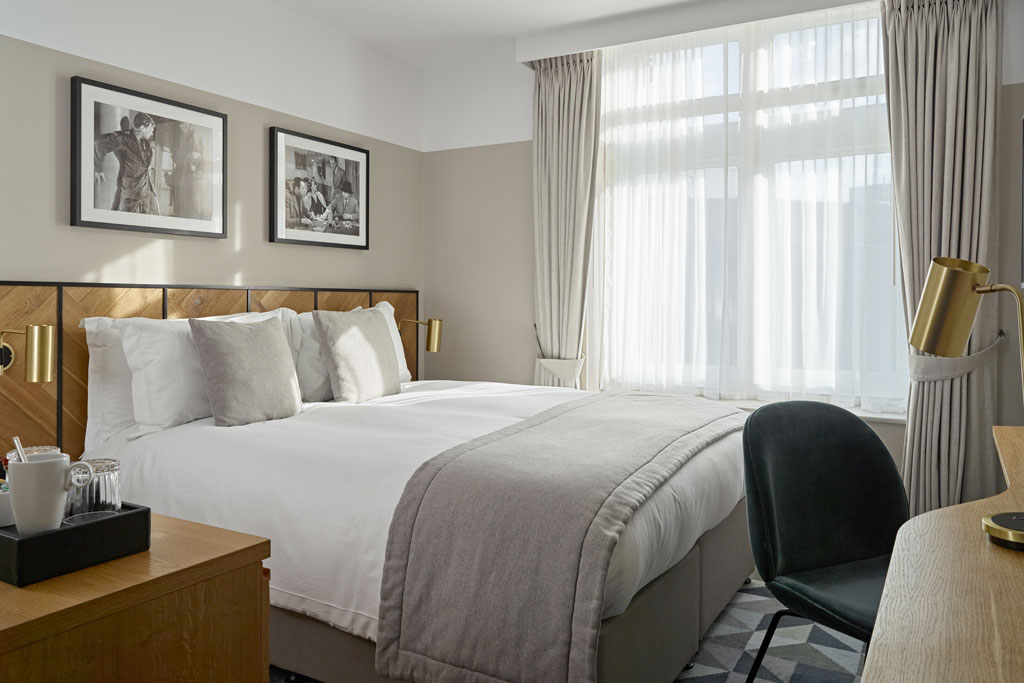 A charming boutique hotel nestled in the heart of the West End – just yards from the home of British cinema, Leicester Square – Victory House's interiors take inspiration from the 1950s 'golden age of cinema'. If there's a red-carpet movie premier in town, chances are you'll spot all the action from one of the hotel's sophisticated suites. What's more, you'll find a black and white projection of actors, celebrities and VIPs attending past London premieres on every floor of the venue. victoryhouselondon.com
Visit the Old Royal Naval College in Greenwich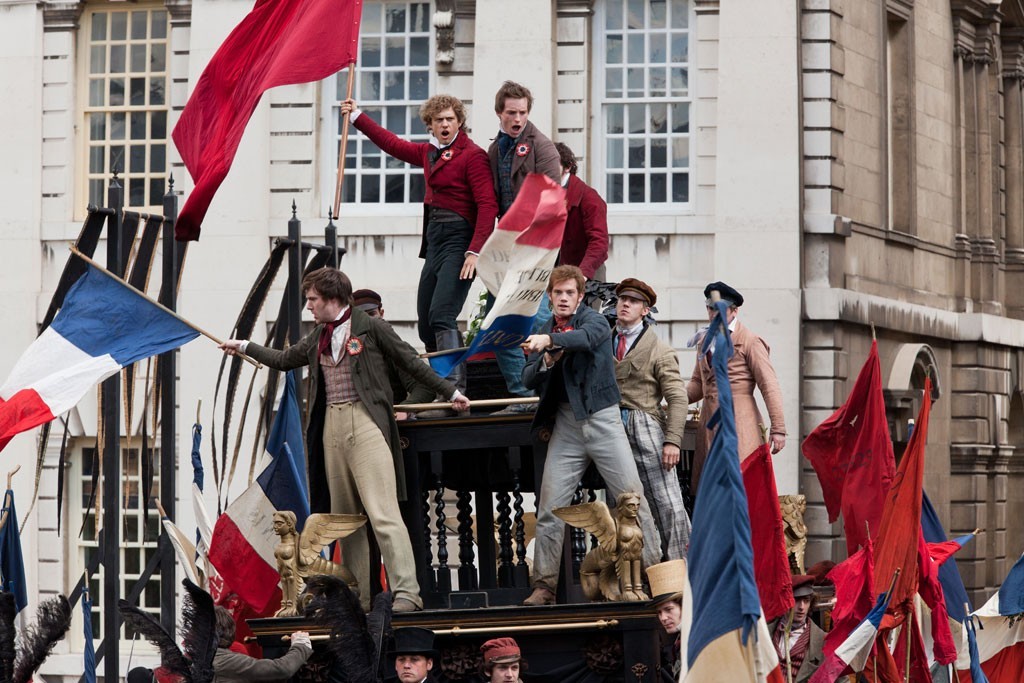 Situated within the Maritime Greenwich UNESCO World Heritage site, the Old Royal Naval College is a 500-year-old historic and cultural London landmark with numerous connections to the film world – in fact, Empire branded it 'the most popular filming location in the world'. Dating back as far as 1958, when Indiscreet was filmed in the world-renowned Painted Hall, the college has served as a filming location for an impressive array of series and pictures, including Les Misérables, Pirates of the Caribbean and, more recently, it posed as a substitute for Buckingham Palace in The Crown. Book an exclusive 60-minute Film & TV Location Tour of the venue to see the filming locations for yourself. ornc.org
Channel Anna Scott in Notting Hill and dine at Nobu Old Park Lane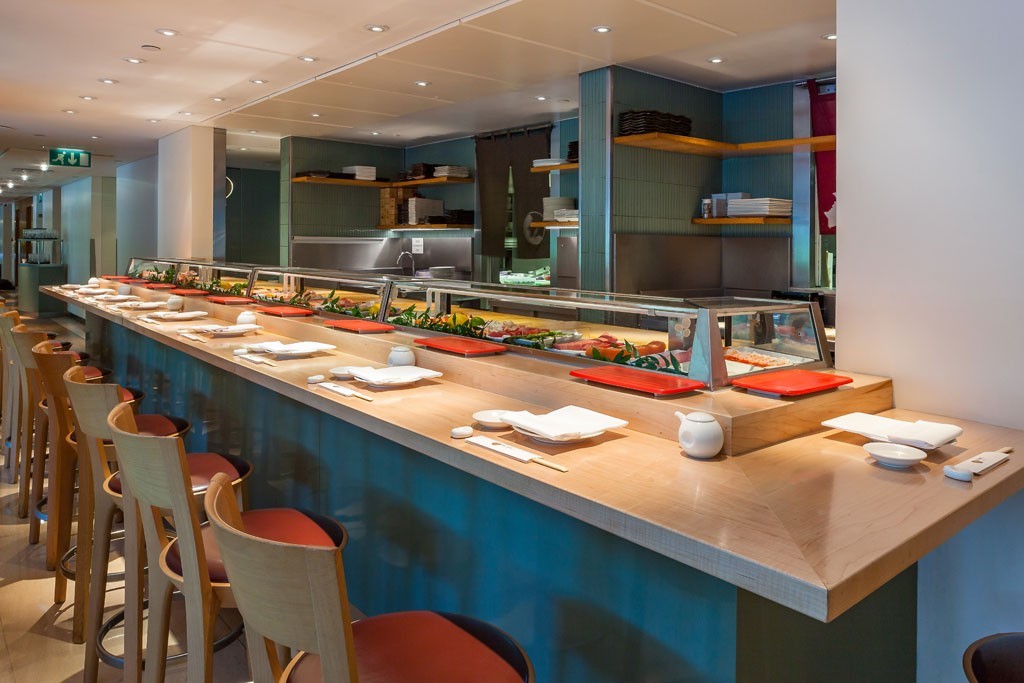 For fans of Notting Hill (the film, not the district), Mayfair's celebrated Nobu Old Park Lane is a must-visit. The glamorous A-list haunt – which serves up an eclectic style of Japanese-Peruvian cuisine – is featured in the iconic cult-classic when Anna Scott (Julia Roberts) inadvertently hears a table of men bad-mouthing her. noburestaurants.com
Explore Kimpton Fitzroy London's Fascinating Connection to the Titanic

A spectacular hotel situated within Bloomsbury's Russell Square, Kimpton Fitzroy London oozes movie star glamour and opulence. The 19th Century establishment, formerly known as The Hotel Russell, was designed by the illustrious English architect Charles Fitzroy Doll, who also designed the iconic First Class dining room of the RMS Titanic. In fact, it is even presumed that the dining room's design was influenced by Kimpton Fitzroy London's elegant restaurant. If you do make a visit, be sure to keep an eye out for Lucky George, the endearing bronze dragon perched on the hotel's second floor staircase, whose brother once lived onboard the Titanic. kimptonfitzroylondon.com
Take to Platform 9¾ at King's Cross
Best renowned for its feature in the Harry Potter films, London's King's Cross is the home of 'Platform 9 ¾', the 'gateway' to the Hogwarts Express. Grab your house scarf, get your camera ready and leave the world of muggles behind. kingscross.co.uk
Escape to the 1920s at Leicester Square's Movie-Inspired Hotel Indigo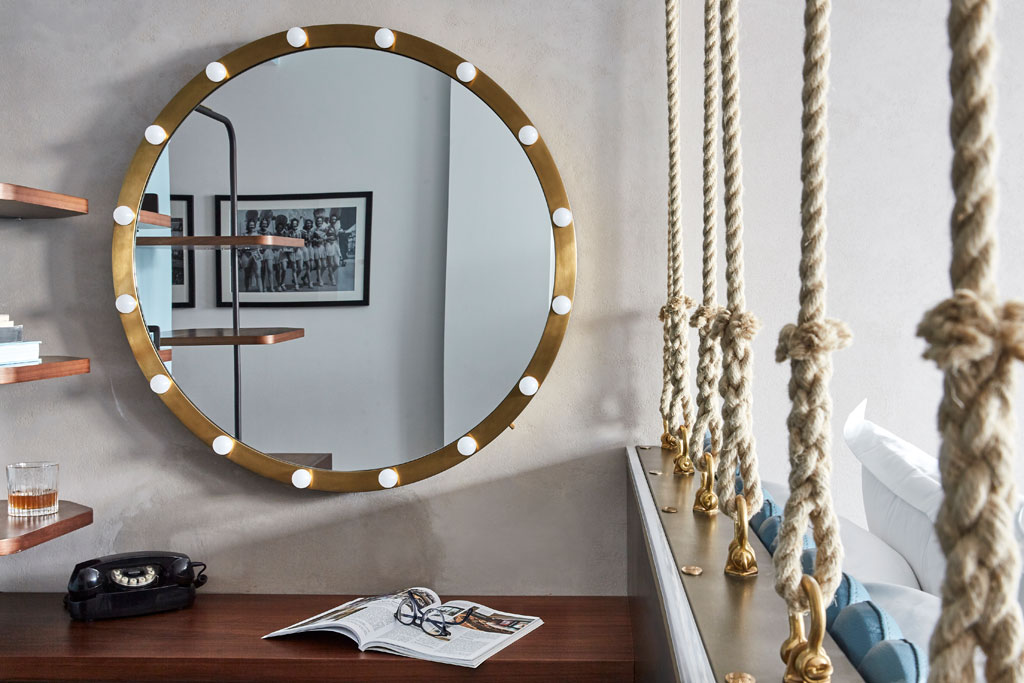 For a taste of 1920s glamour in the heart of theatreland, book a stay at the art-deco-fashioned Hotel Indigo. Luxurious suites are movie inspired, embellished with rig-hanging stage lights, framed scripts and velvet, show-style curtains. But when you're not lounging around like a movie star in your room, take to the resident Rooftop Bar for cocktails and dazzling views of the West End. ihg.com