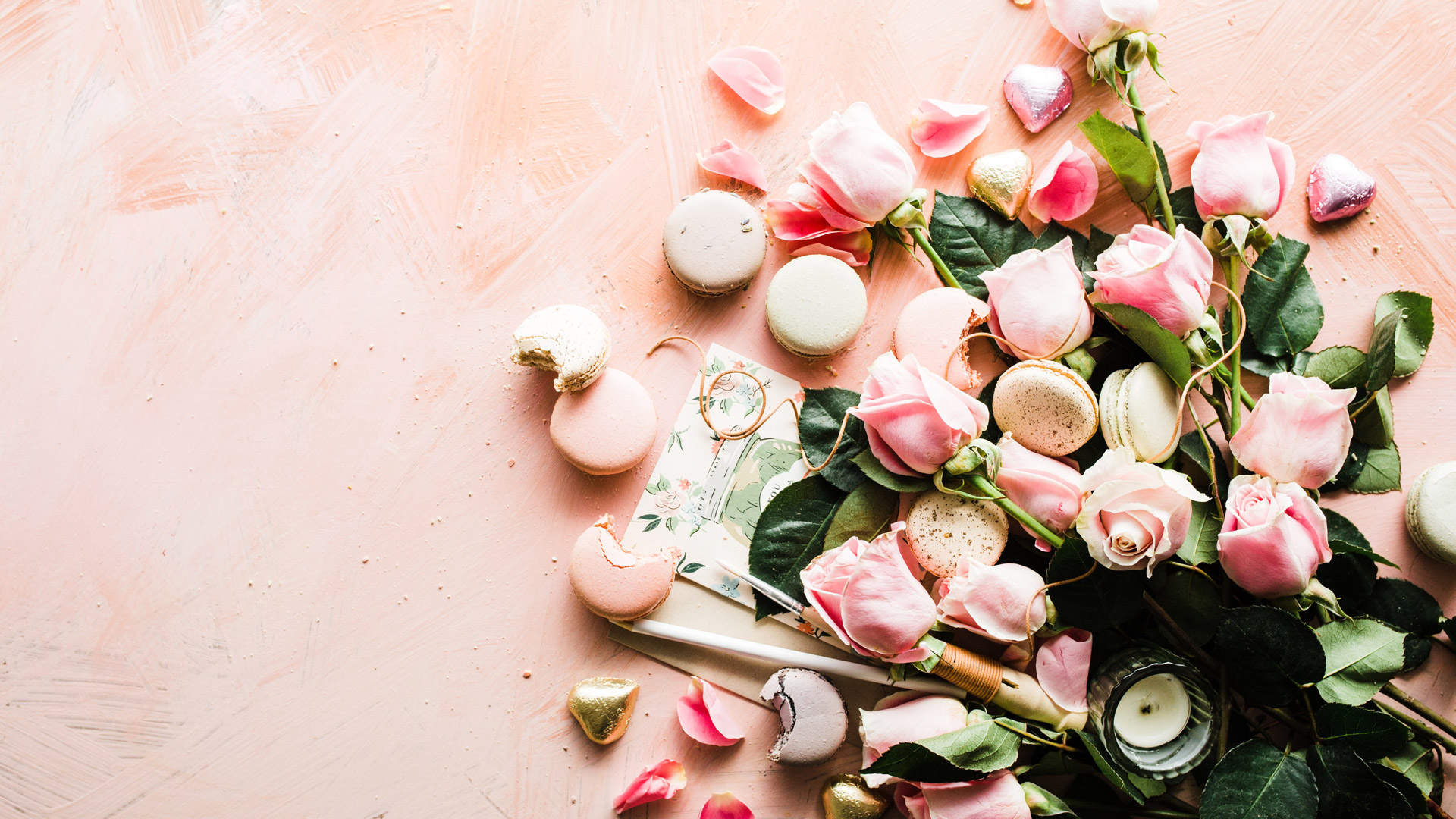 How to Give Back This Valentine's Day
---
Make a real difference with your gift this year
Spread the love a little further this Valentine's Day by helping those who need it most right now. From donating funds on behalf of a loved one to sending sustainable and fairtrade flowers, here's how best to give back this Valentine's Day. 
How to Have the Most Romantic Valentine's Day at Home
How to Give Back This Valentine's Day
Give a 'Gift with Heart' via Choose Love
Choose Love is offering the chance to donate a 'gift with heart' this Valentine's Day. The charity, which aids refugees and displaced people around the world by way of its Choose Love store, has introduced a collection of Valentine's e-cards specially designed by artists Hayden Kays and Ben Allen, in which all funds raised will help the organisation to support and save lives this winter. Why not go the extra mile and substitute exchanging gifts for purchasing something from the Choose Love e-store? From baby essentials (£10) to emergency accommodation (£60), your Valentine's gift could make a real difference this year. choose.love
Join Thortful's Valentine's Initiative to Support the NHS
Greeting cards company thortful, in partnership with One Minute Briefs, has launched a heartfelt initiative to send some love to the NHS this Valentine's Day. The card marketplace is asking people to create their very own Valentine's cards this year, which they will then produce and send directly to hospitals, whilst raising money for the NHS and mental health charities. thortful.com
Show Your Pup Some Love & Raise Funds for The Wild at Heart Foundation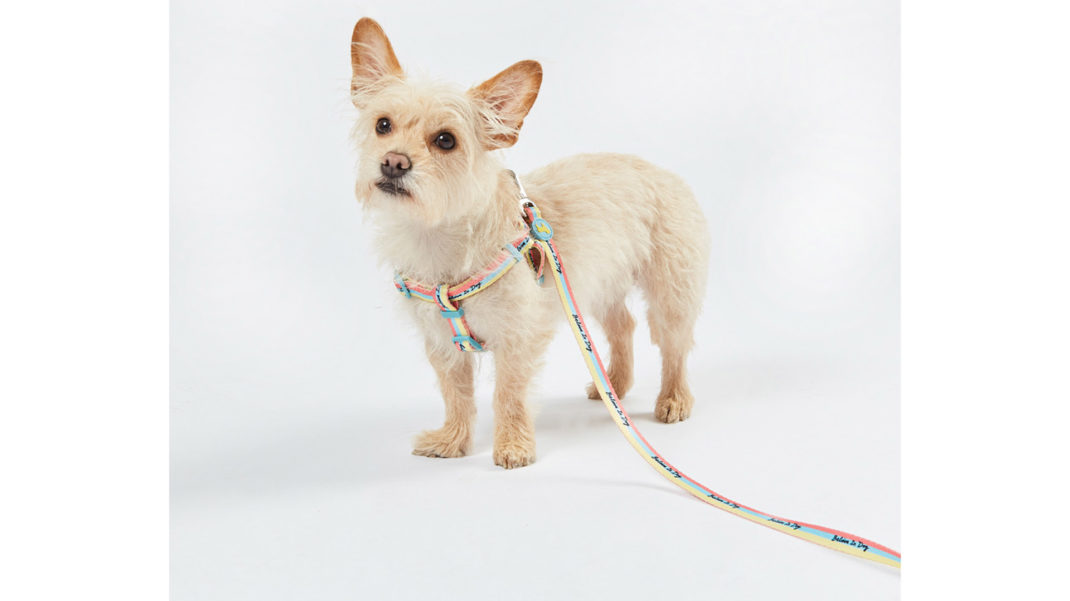 If you're planning on treating your dog to a Valentine's gift this year, opt for something from the Wild at Heart Foundation and BARC London's new collection. The animal welfare charity and dog brand have partnered to create a vibrant series of collars, leads and harnesses in the foundation's signature coral, blue and yellow stripe, in which 60 per cent of proceeds will aid the charity's ongoing support of global dog rescue. Prices from £18, barclondon.com
Shop WaterAid's Selection of Life-Changing Valentine's Gifts
Ditch the teddy bear and chocolates this year for a gift with the potential to change someone's life. WaterAid's Shop for Life offers the chance to provide people around the world with clean water, decent toilets and good hygiene – simple things that we often take for granted. Shop the store's selection of life-altering Valentine's gifts, from a pair of taps to a 'bog in a bag', where you can make a donation on behalf of a loved one – they'll even receive an adorable card with information about the gift's vital impact. shop.wateraid.org
Raise Funds for Children's Art Charity AT The BUS
Award-winning photographic artist Joanna Vestey has photographed 24 renowned personalities – from actress Dawn French to designer Camille Walala – as part of Masked, a new campaign raising funds for the children's art therapy charity AT The Bus. In an exploration of communication during COVID-19, each personality has been photographed whilst wearing a mask, in which a series of limited-edition prints will be sold with the aim of raising £150,000. Join the cause and purchase your very own print – either for yourself or for someone special – just in time for Valentine's Day. Available to buy from 10am on 1 February until 31st March via atthebus.org.uk
Gift a Treedom Tree
For an alternative gift that does good for the planet, gift a Treedom Tree this Valentine's Day. The innovative platform – which has so far enabled the planting of 1,721,225 trees across 17 different countries – provides farmers who want to plant trees with the financial means to do so. In turn, each tree is photographed, geolocalized, with its own online page, so donors can virtually witness their tree grow and discover how much CO2 has been counterbalanced. A memorable way to give back this Valentine's Day, opt for the two-tree package where you and your valentine can watch your newly-planted trees flourish together. treedom.net
Send Fairtrade Flowers
Sending flowers is classic Valentine's etiquette, but what if this simple and generous gesture is actually harming others and the planet? Opt for a sustainable florist to send your bouquet, such as London's Blooming Haus, whose flowers are lovingly foraged by the team and delivered in flower buckets which are then returned to the suppliers. There's also ethics to consider; order from Arena Flowers, the UK's most ethical florist, where you can guarantee your bouquet has been given the fairtrade stamp of approval. What's more, for every bouquet or plant bought, the florist will plant a tree in the likes of Haiti, Mozambique and Madagascar, breathing new life into forests and helping to reduce poverty.
Support The Covent Garden Food Bank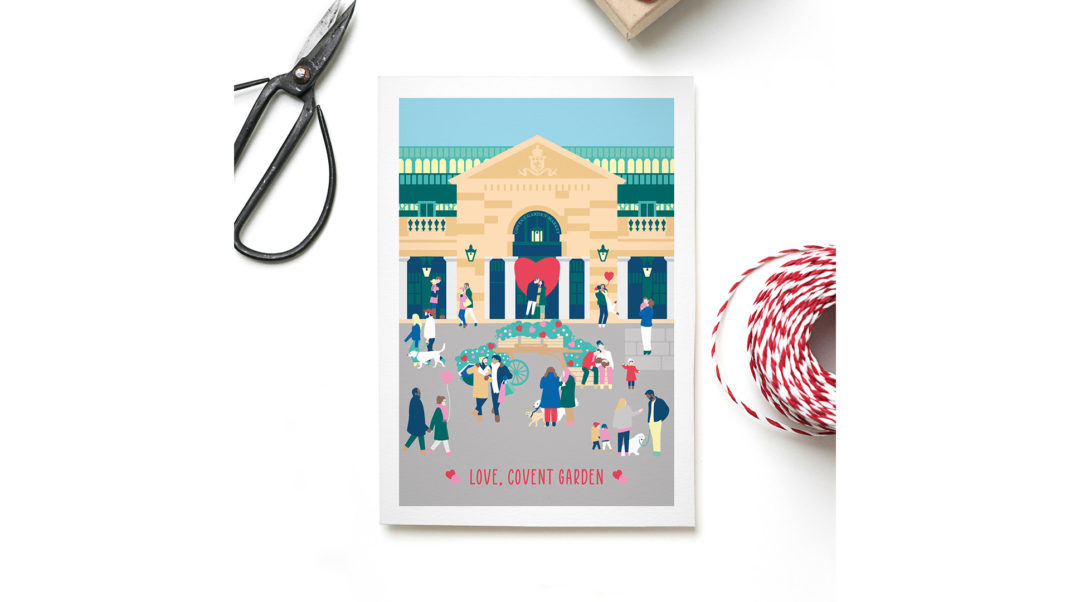 As well as raising money for the NHS, Thortful has partnered with Covent Garden to produce a series of limited edition Valentine's cards. Featuring beautiful Covent Garden-themed prints designed by illustrator @london_city_illustrations and a series of heartfelt messages, all proceeds will be donated to Covent Garden Food Bank, the organisation helping those who are experiencing food poverty amidst the pandemic. thortful.com
Shop Local & Independent
2020 was a difficult year for a number of large businesses, let alone the little ones. If you're looking for a Valentine's gift, support small and independent shops and outlets, from local book stores to a treat from your local bakery, or browse Etsy's array of independent sellers for a unique and artsy gift. You're guaranteed to find something special.
The Valentine's Day Gift Guide / 10 Romantic Valentine's Day Cocktails To Try At Home