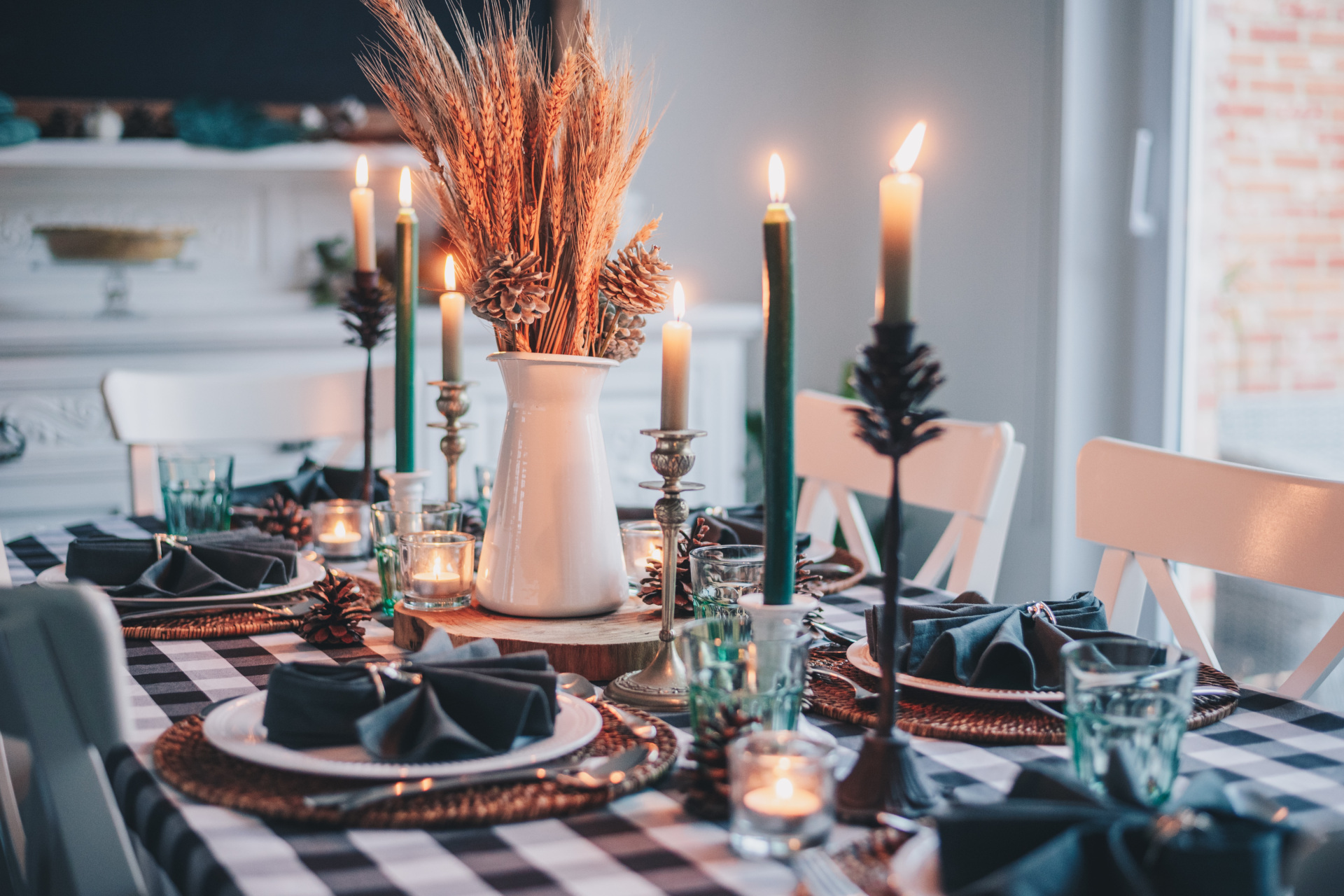 At-Home Date Night Ideas
---
On the hunt for unique at-home date night ideas? Organising a special night in together can serve as a reminder that relationships can be exciting without expensive bells and whistles, and if you get creative there are plenty of possibilities. Read on for some suggestions.
At-Home Date Night Ideas
Tune in to this year's festive programming
For your next date night, get cosy on the couch and tune in to this year's festive programming. Settle down with a glass of mulled wine and take your pick of BBC period dramas, star-studded Netflix movies or a magical wizarding reunion. Pop your feet up, pile on the blankets and get ready for a relaxed night in.
Recreate the restaurant experience at home
Many eateries are offering great takeaway services, including lots of fancy ones: Gymkhana, Nobu London and Sketch, to name a few. There are also endless great DIY kits which serve as a great compromise between ordering takeout and cooking. Alternatively, cook it yourself – either with one of you taking the lead or working as a team. If you live with other people, request the kitchen or dining room to yourselves for an evening. Lay the table nicely, light some candles, put on a romantic playlist and feast away. Date night, sorted.
Do a yoga class together
Date night can be zen too. Not only does yoga help ease stiff joints from moving less and lower back pain from makeshift home desks, the spiritual, mindful element can be soothing in times of uncertainty. It's also a great couples' activity: doing yoga with your partner is said to strengthen bonds, deepen connections and build trust. Many studios now offer online classes, or you could book a private session with My:Method. Afterwards, enjoy a cosy home-cooked meal together – made better with post-yoga happy endorphins.
Bring the theatre to you
Online screenings are here to stay. The National Theatre, for instance, recently launched a new pay-for-play streaming service starring the likes of Tom Hiddleston, Olivia Colman, Michaela Coel, Helen Mirren and Dominic Cooper. Nothing beats the experience of going to the theatre – but at least you won't have any issues with tall heads on the front rows.
Cook up a storm
Cooking with your other half is a great way to have some quality time together without any pressure – but after so many months of home cooking, kitchen creativity levels may be dropping. If that's the case, why not try something new by getting involved with one of the many virtual cooking lessons taking place at the moment? Masterclass, for example, offers pre-recorded cooking classes with the likes of Gordon Ramsay and Dominique Ansel.
Have a cheese and wine date night
Nothing beats a glass of vino and a cheese board. Order in some nice wine with one of these alcohol delivery services – splash out with high-end wine company Hedonism, or keep it simple with Majestic. Lots of great cheese companies are offering nationwide delivery too, such as Paxton & Whitfield, Neal's Yard Dairy and The Cheese Works. If you fancy taking it one step further, book a virtual cheese and wine tasting – Loki Wine is running frequent hour-long video sessions for £55 including three bottles of wine, plus an extra £10 for cheese from Anderson & Hill.
Make cocktails
Cocktail date night is always fun, and can easily be done from home. If you're in need of some guidance, book onto one of the award-winning classes from Mixology Events, which take place every Wednesday and Friday. Participants will receive a professional cocktail making kit prior to the masterclass, with all the ingredients and equipment needed to mix up classic cocktails at home including premium spirits, mixers and fresh fruit. Alternatively, brave it alone: here we share a list of delicious winter cocktails to make at home.
Featured image: Libby Penner, Unsplash