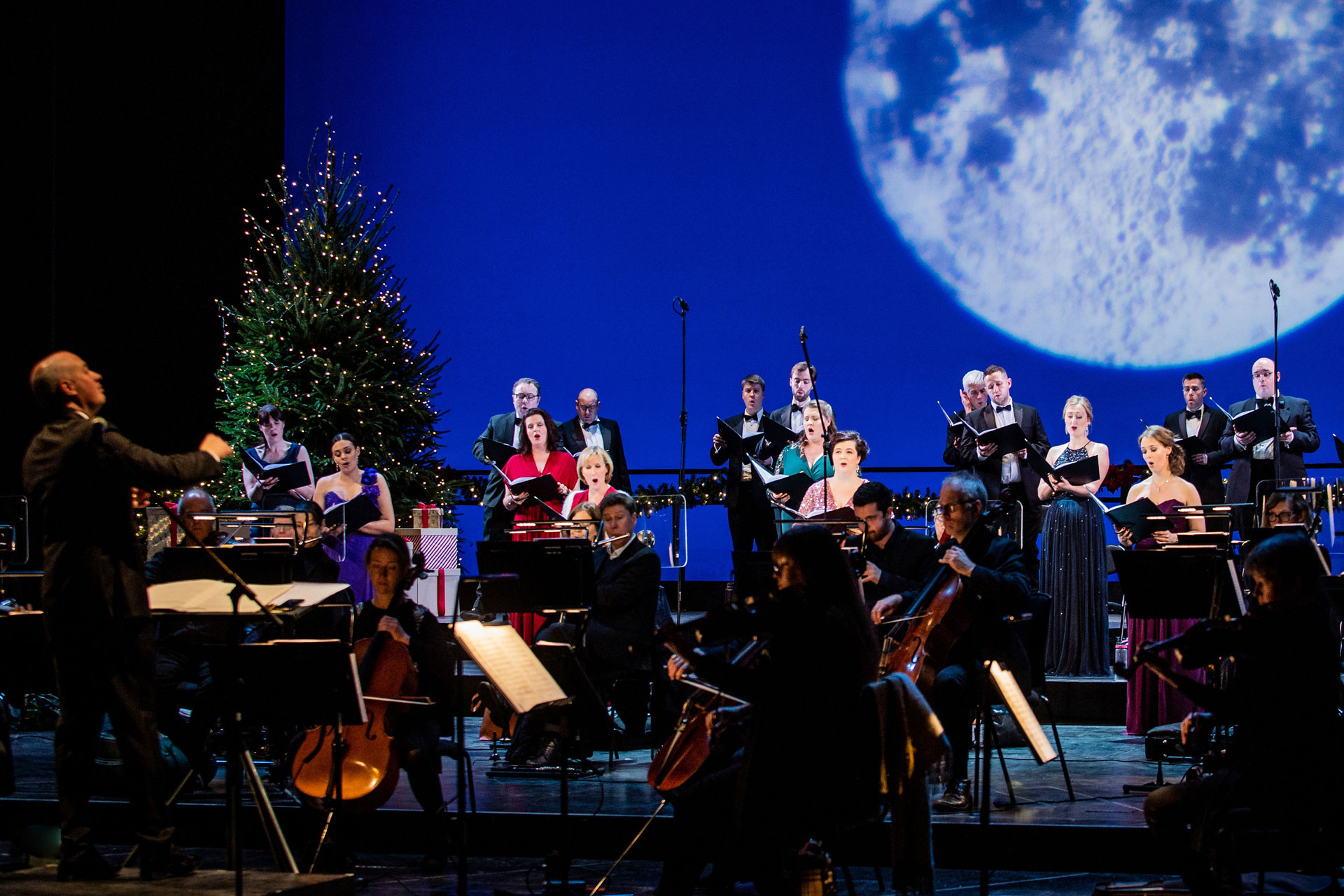 Glyndebourne Christmas Concert Returns for 2022
---
Yuletides & Carols Feature Aplenty
Pack up your picnics: Glyndebourne's Christmas Concert, featuring all your traditional yuletides and choral hits, is back for 2022. 
Glyndebourne Christmas Concert Returns for 2022
Glyndebourne, internationally renowned as one of the great opera houses, is back, with it's festive Christmas Carols concert, showcasing the talents of the Glyndebourne Chorus and Tour Orchestra. Based in Sussex, near the historical town of Lewes, the opera house part of the historical Glyndebourne home that's been hosting opera and music since 1934.
You can expect this year's Glyndebourne Christmas Concert to feature traditional yuletides, and carols to get you in the Christmas spirit. Geared up for families, you can also expect a host of festive offerings at Glyndebourne during your visit.
Glyndebourne Considers Accessibility in it's 'Chilled Performance'
This year, there's an extended effort to make the performances welcoming to everyone. On Saturday 10 December at 2 pm, there will be a 'Chilled Performance' with a much more casual approach to noise and movement during the performance.
For example, someone living with dementia is free to ask a companion what's happening on stage during the performance. Or a parent with a baby in arms knows they can come in and out of the auditorium as and when they need. Or if there's anyone that feels that it is difficult to access these shows because of the formality, the Chilled Performance is a casual way to get into the world of Glyndebourne.
The Chilled Performance runs Saturday 10 December at 2 pm. Standard nights are Saturday 10 December at 7 pm, and Sunday 11 December at 2 pm. glyndebourne.com