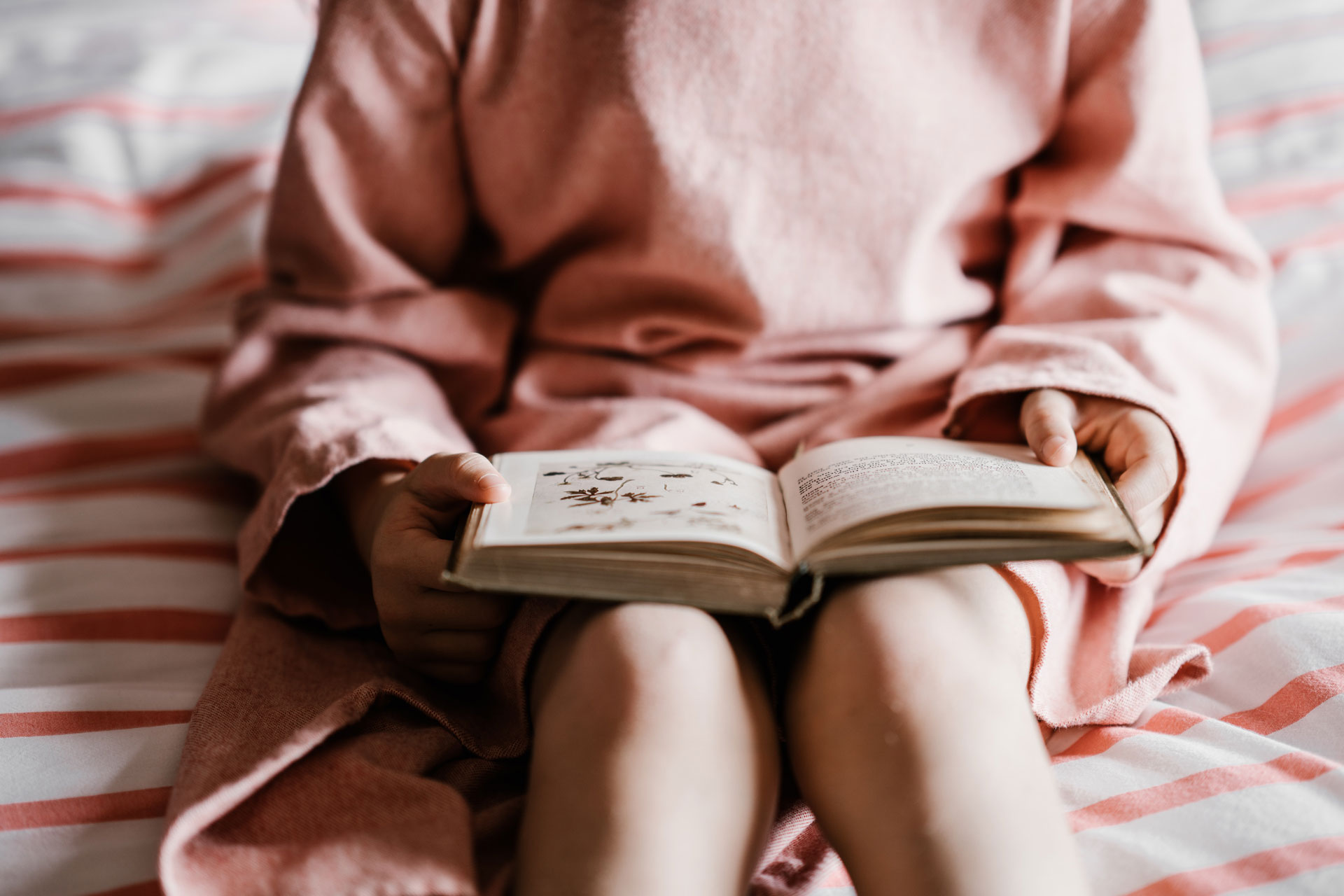 Guide To World Book Day 2021
---
Celebrate the joy of reading
Although the end of home-schooling is finally in sight, schools will still remain closed during World Book Day on 4 March. The much-loved event has been adapted for online this year – ensuring children and teenagers can still celebrate their favourite books, characters and authors from the comfort of their own home. From £1 books to online interactive storytelling, there is plenty to keep the little ones busy and encourage children to pick up a book and start reading.
World Book Day Club
Children can pay homage to their favourite book, author or character in this year's brand-new World Book Day Club. Tune into YouTube and read along with others, chatting about beloved books, monthly reads, talks with authors and much more. Members can join in virtually from home, school or libraries this April as the first book club title has just been announced as High-Rise Mystery by Sharna Jackson. The children's novel follows detective duo Nik and Norva on a thrilling adventure to solve the case and find the killer. World Book Day Club
Share a Story Live Events
View this post on Instagram
Celebrate the most exciting book day of the year with free digital events and a star-studded cast of authors, illustrators and hosts – encouraging more children to get involved in reading for pleasure. Live at World Book Day or on YouTube, here's our guide to the incredible line-up:
Books That Make You LOL! 
Hosted by motivational speaker Kenny Baraka, and starring Humza Arshad, Alex Bellos & Ben Lyttleton (Football School), Jonny Duddle and Zanib Mian. Age seven upwards, Wednesday 3 March 10.30 am
World Book Day Special – Bringing Reading to Life 
Hosted by TV presenter Nigel Clarke, and starring Joseph Coelho & Fiona Lumbers, Tom Fletcher, Lydia Monks and special guest Rob Biddulph. Age four upwards, Thursday 4 March 10.30 am
Books and The Real World 
Hosted by actor and podcaster Jessie Cave, and starring Sita Brahmachari, Jess French and Katherine Rundell. Age nine upwards, Friday 5 March 10.30 am
'The Tiger That Came To Tea' DIY Teacups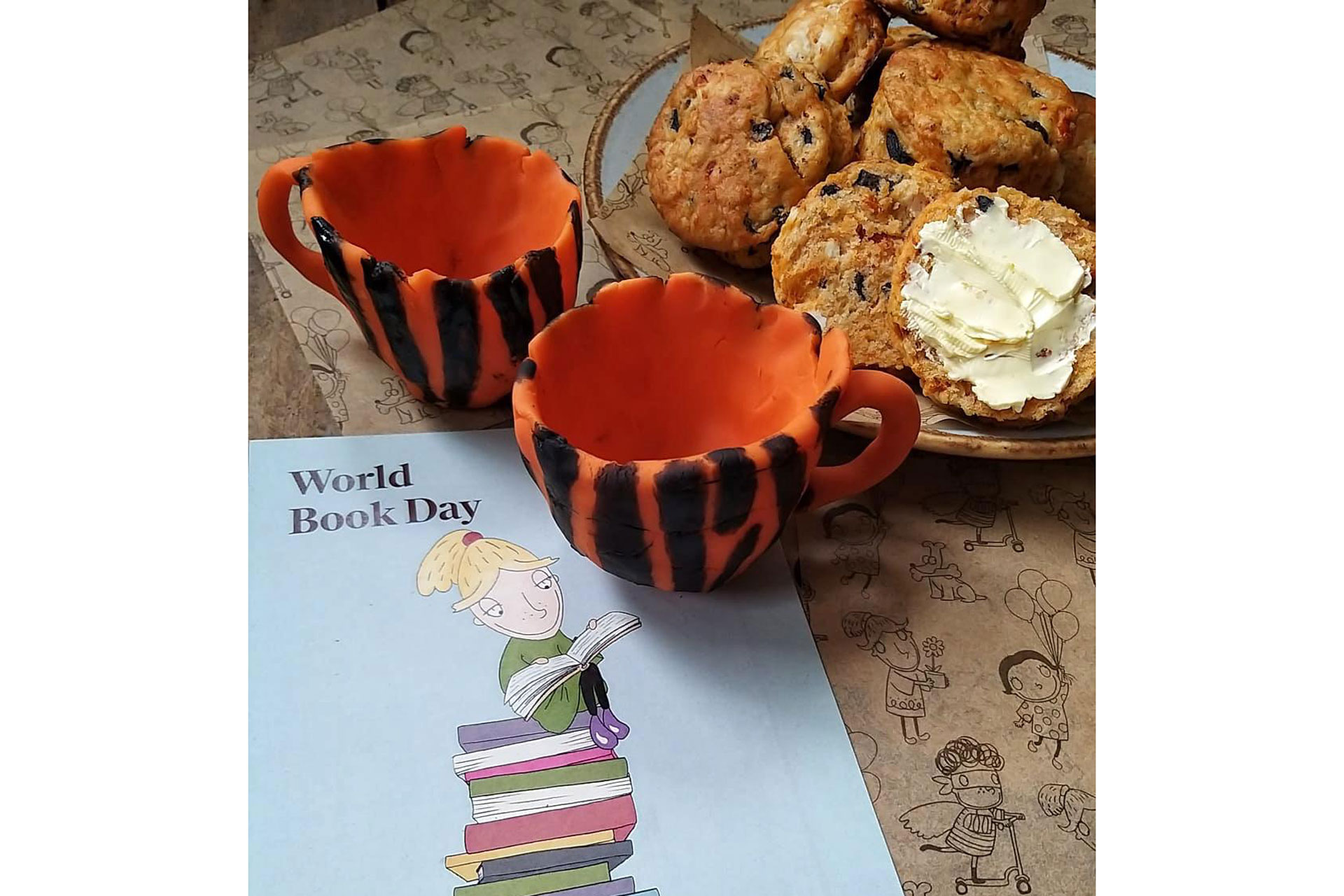 Looking for some fun-filled activities? Maggie & Rose, the original family member's club, has plenty of enjoyable recipes and crafts to celebrate World Book Day. Try recreating salt-dough tiger teacups, inspired by beloved children's book The Tiger That Came To Tea by Judith Kerr. All you'll need is a tennis ball sized piece of clay or salt-dough, drop of water, orange and black paint and a paintbrush (or you can use your fingers).
Method:
Break off a small piece of clay and roll into a long sausage shape. This will be the handle of your teacup.
Roll the rest of your clay into a ball. Push your thumb down into the middle of the ball, then gradually make the hole wider, flattening out the inside and pinching around the edges to your cup shape.
Attach the handle using a little water to stick each end to your cup.
Paint your cup orange all over. Once dry, use a paintbrush or your finger to paint black stripes onto the cup, just like a tiger.
If you're feeling extra creative, you can bake feta, olive and sun-dried tomato scones to get the tea party started. maggieandrose.com.
Author & Illustrator Academy
View this post on Instagram
Children can go on a wild adventure with Katherine Rundell, learn all about interactive storytelling with Tom Fletcher or protect the planet with Jess French this World Book Day. The Author & Illustrator Academy allows children to meet the talented authors and illustrators behind their favourite books, with plenty of writing tips, downloadable activities, creative challenges and more. The perfect at-home learning experience that can be played anytime, anywhere.
World of Stories Audiobooks
Enjoy brand-new (and also free), World of Stories audiobooks, perfect for reading together with the family. There is plenty to keep the little ones entertained, from Pride & Prejudice by Jane Eyre to Ultimate Football Series: Rashford by Matt and Tom Oldfield, you won't be stuck for choice.
£1 Books
View this post on Instagram
World Book Day has also teamed up with National Book Tokens, schools across the country and plenty of wonderful publishers and booksellers to provide a selection of books available for just £1. The £1 books range from Kill Joy by Holly Jackson, Luna Loves World Book Day by Joseph Coelho to Football School by Alexander Bellos and Ben Lyttleton and Skysteppers by Katherine Rundell.
Featured Image: Unsplash
DISCOVER MORE:
The Best Books for Children / Books Everyone Should Read At Least Once