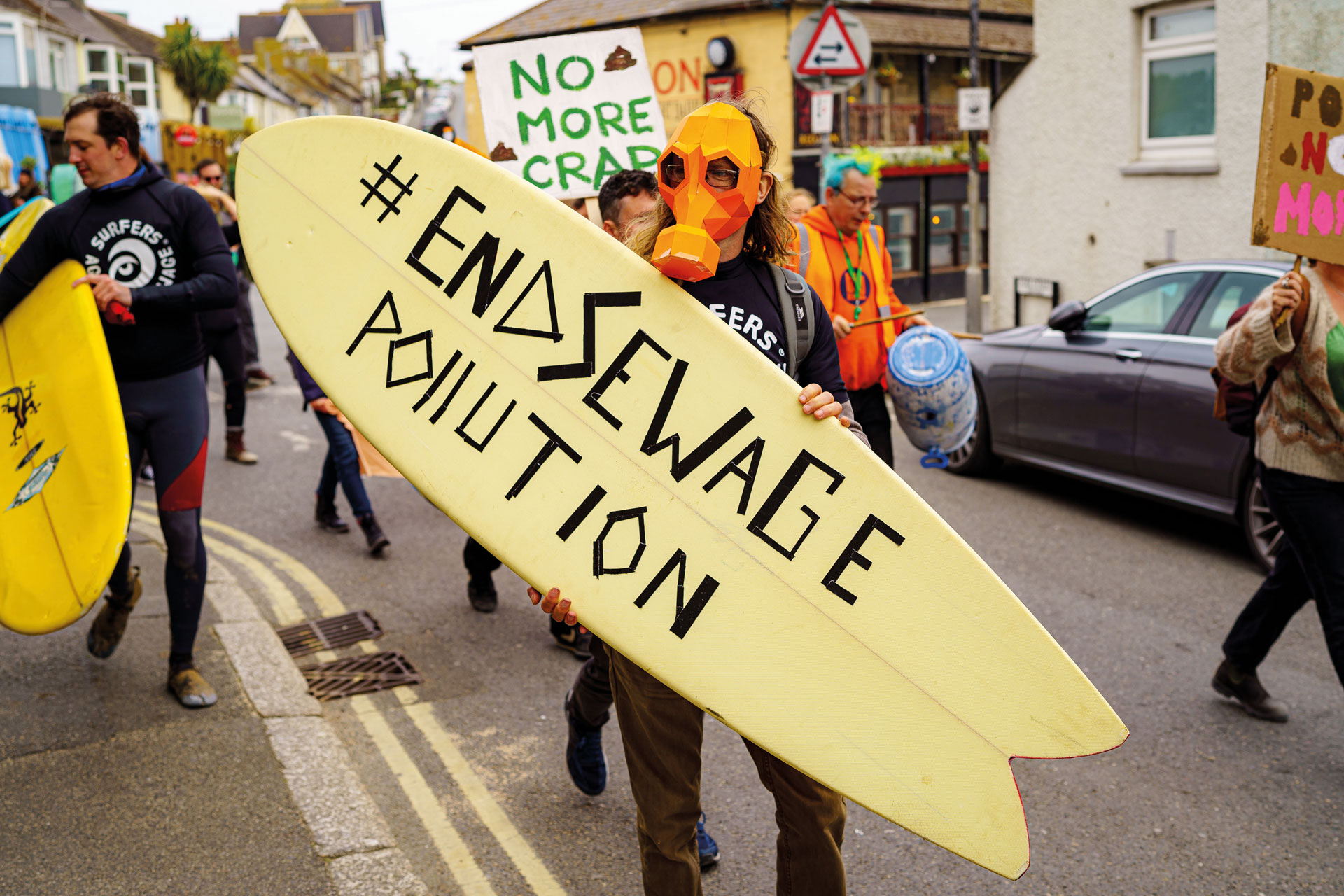 In Better News: Good News Gathered
---
Because life isn't about doomscrolling
The world can feel very doom and gloom thanks to the ongoing effects of climate change, political turmoil, the economy, etcetera etcetera. So you probably need a break from bad news. Us too. Here's good news that will put a smile on your face, gathered by Amy Wakeham and Tessa Dunthorne. 
Good News Gathered: 2022
NOV 2022: A new charity initiative, dubbed 'Collecteroo', will allow Brits to donate unopened cupboard food items to food banks via the website collecteroo.uk. E-vans will deliver the food items to Trussell Trust food banks across the country. The campaign aims to respond to the cost of living crisis. All applications to donate must be made by 28 November 2022 – sign up at the website now.
A Game-Changing Blood Test Detects Cancer
OCT 2022: Scientists have developed a single blood test that may be able to detect more than 50 types of cancers, including those that are rare and aggressive. The Galleri test began being trialled this year by the NHS ahead of potential roll-out. galleri.com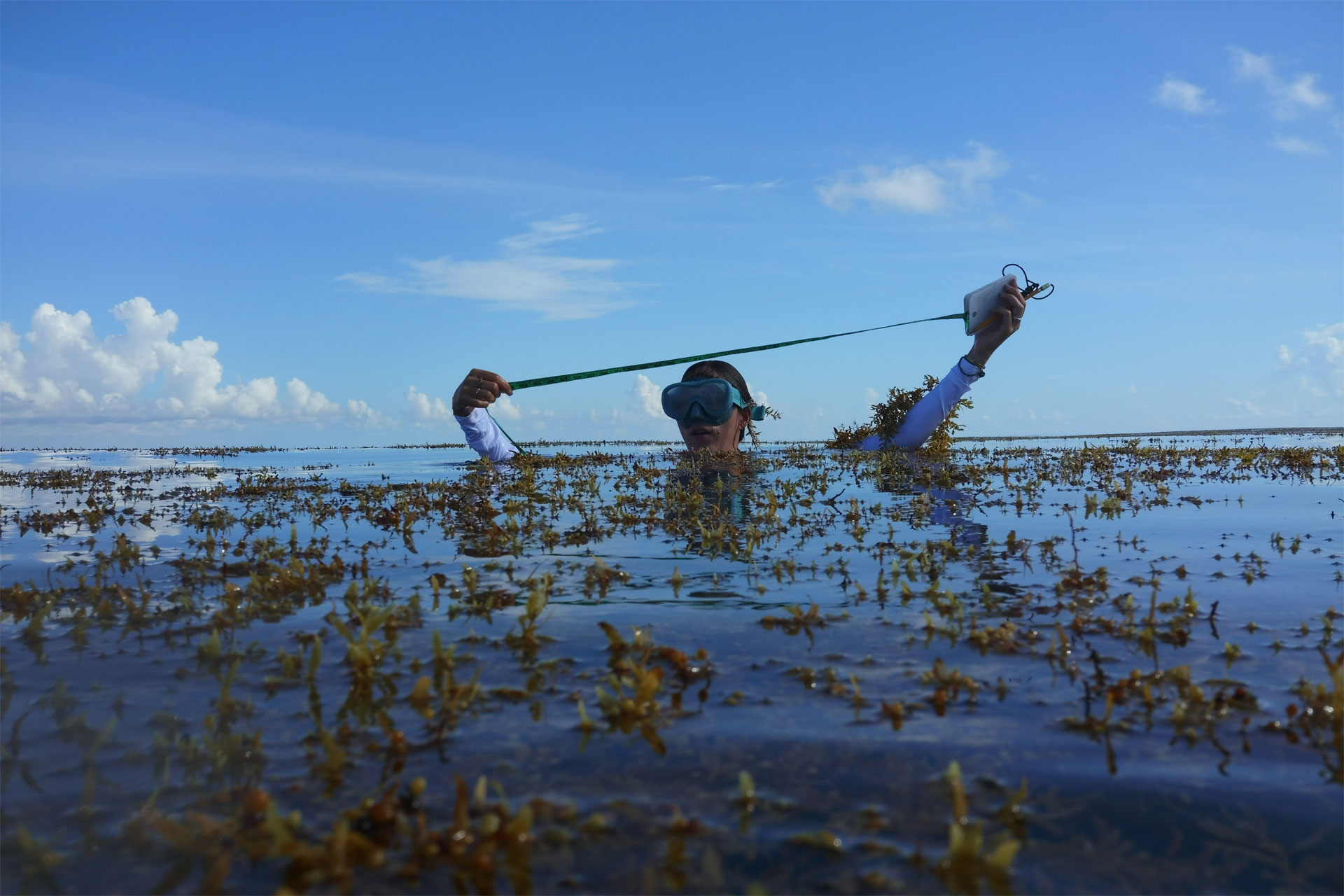 OCT 2022: An innovative use of sargassum, a free-floating type of seaweed, might represent a means of turning the tide on climate change. Sargassum is well known for its ability to absorb and store carbon dioxide, the concerning byproduct of the melting polar ice caps. This year, climate tech company Seafields has tested the first proto-aquafarms for sargassum in unused areas of the sea, otherwise considered 'ocean deserts'. The long-term ambition of these farms will be to absorb carbon dioxide via the sargassum and to then create 'carbon bricks' that can be sunk to the bottom of the ocean. The carbon stored in these bricks would sit on the seafloor for a minimum of 700 years. seafields.eco
Thousands Vote In Fat Bear Week Poll
OCT 2022: This October saw people worldwide getting involved in Alaska's annual Fat Bear Week, and voting for the fattest brown bear living at Brooks River in the state's Katmai National Park. The winner? Beefy no. 747, otherwise known as 'Bear Force One'. explore.org/fat-bear-week
Menopause Taboo Finally Busted?
OCT 2022: The menopause revolution is here – and not before time. Celebrities from Michelle Obama to Gwyneth Paltrow have all spoken up about their experiences, with Davina McCall making two gamechanging documentaries on the subject, and a new campaign, Menopause Mandate, fighting for increased awareness and access to HRT. menopausemandate.com
What A Load Of…
SEPT 2022: This summer wasn't just notorious for its heatwave, but for the sewage pumped into our rivers and seas by UK water companies. Refreshingly, grassroots campaigners are taking on the polluting giants.
Citizen scientists from Oxfordshire-based organisation Windrush Against Sewage Pollution gathered enough data to allow Wild Justice to take the water regulator Ofwat to court over its alleged failure to stop companies discharging raw sewage into rivers (wildjustice.org.uk).
Meanwhile, Surfers Against Sewage has extended its groundbreaking Safer Seas & Rivers Service water quality-tracking app to cover several rivers and streams around the UK, as well as offering easy ways to email your MP and contact the CEO of your local water company (sas.org.uk).
World's Largest Container Line Rerouting To Protect Blue Whales
SEPT 2022: The Mediterranean Shipping Company has announced that it is rerouting around Sri Lanka to protect the area's population of blue whales. Moving the official shipping lane reduces the whales' strike risk by a suitably vast 95 percent. businessinsider.com
Extinct Ospreys Back From The Dead
SEPT 2022: Ospreys, extinct in England since 1840, are now breeding successfully again. The reintroduction has been ramped up thanks to programmes in counties such Yorkshire, which has just welcomed its first osprey chicks in 200 years. theguardian.com
Rats Trained To Carry Aid To Earthquake Victims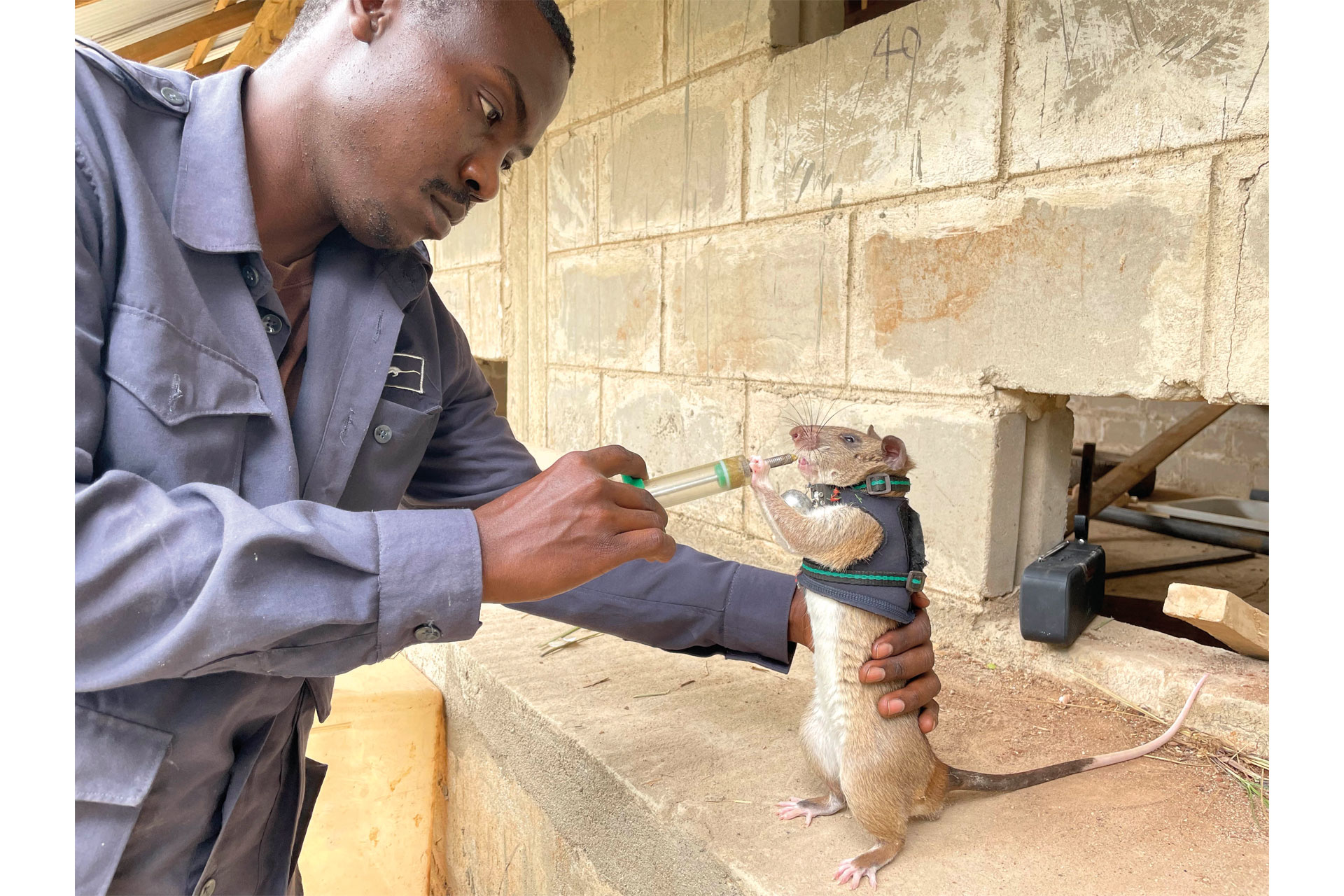 JUNE 2022: Animal behaviouralist Dr Donna Kean and Africa-based organisation APOPO are training rats to carry backpacks with GPS, camera and communication devices into earthquake zones to find missing people. apopo.org
First Trees Of Africa's Great Green Wall Planted
SEPT 2022:  This September, the first trees were planted in Senegal for UN and WEF backed project, The Great Green Wall. This initiative aims to build an 8,000km wall of trees across the entire width of Africa by 2030; this will in turn help prevent desertification, restore 100m hectares of degraded land and sequester 250m tonnes of carbon dioxide, while also creating significant jobs in the Sahel region. greatgreenwall.org
Nepal Has Over Doubled Its Wild Tiger Population
JULY 2022: The Nepalese tiger population hit a historic low of 121 in 2009 – but thanks to conservation commitments by its government, this number now stands at an estimated 355, according to the WWF. Representing a 190 percent increase over 13 years, there's new hope for this at-risk species. worldwildlife.org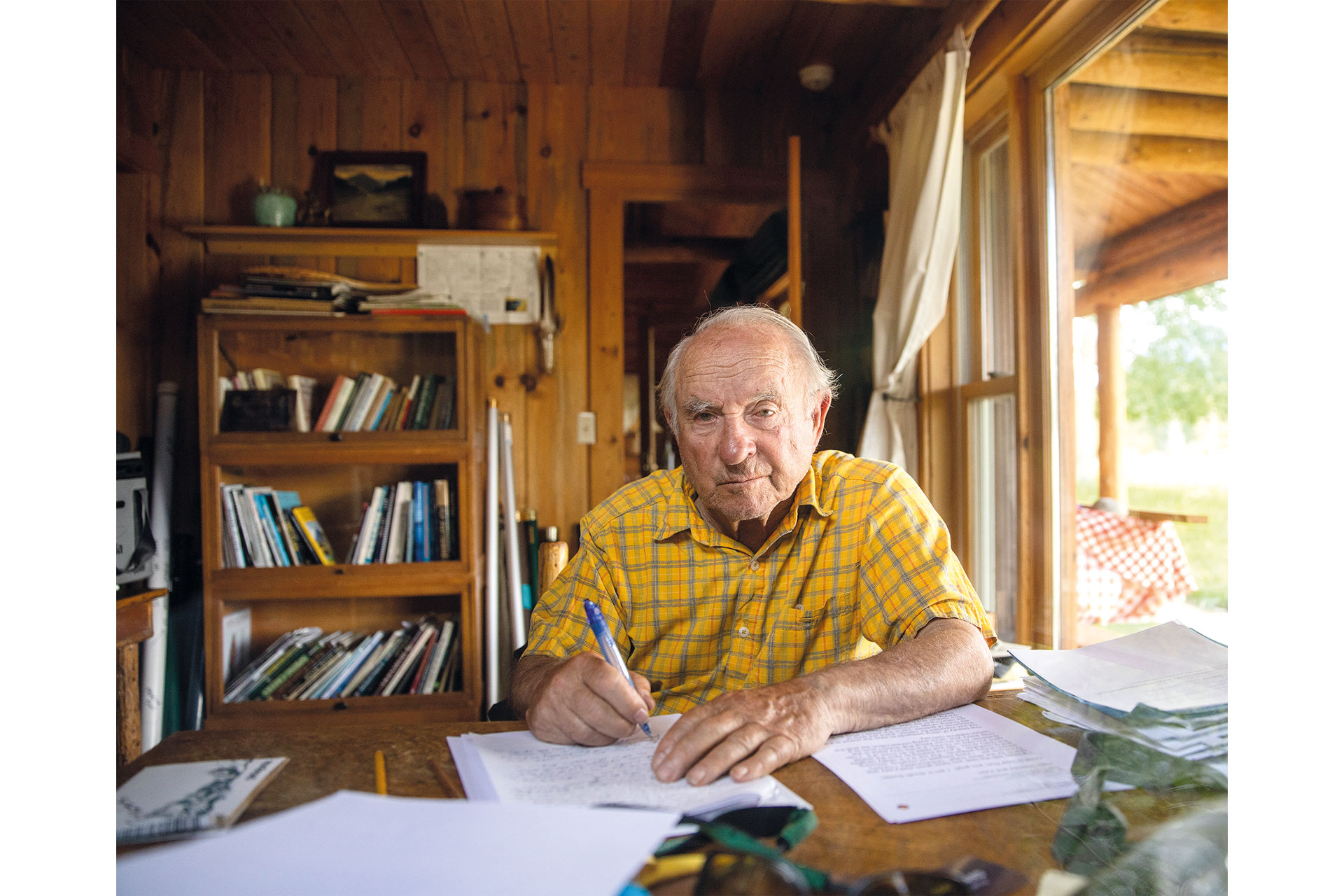 SEPT 2022: Yvon Chouinard, the billionaire founder of Patagonia, has given his company away in a bid to combat climate change. Previously donating one percent of the company's annual profits, he stated this September that this is 'not enough'. Now, any profit not reinvested will be given to the Patagonia Purpose Trust and Holdfast Collective, which will use the money for environmental action. Its website now states: 'Earth is now our only shareholder'. eu.patagonia.com
Environmental Investment Is At An All-Time High, Thanks To Baby Boomers
APRIL 2022: According to new data analysis, 'Green' and 'sustainable' ventures on crowdfunding platform Crowdcube are attracting six times more investment than they did five years ago, marking a rise from £5.5m in 2017 to £41.1m in April of this year. This represents a growing commitment from investors in ESG and ethical companies. The primary drivers of this growth? Over-65s, who are the most likely to have the largest percentage of their portfolio invested in green businesses. crowdcube.com
Want to let us know about any good news? Email us at [email protected]
Main image: Newquay End Sewage Protest, © Ben Birchall, 2022, originally used in C&TH Good News Spread Nov/Dec 2022.