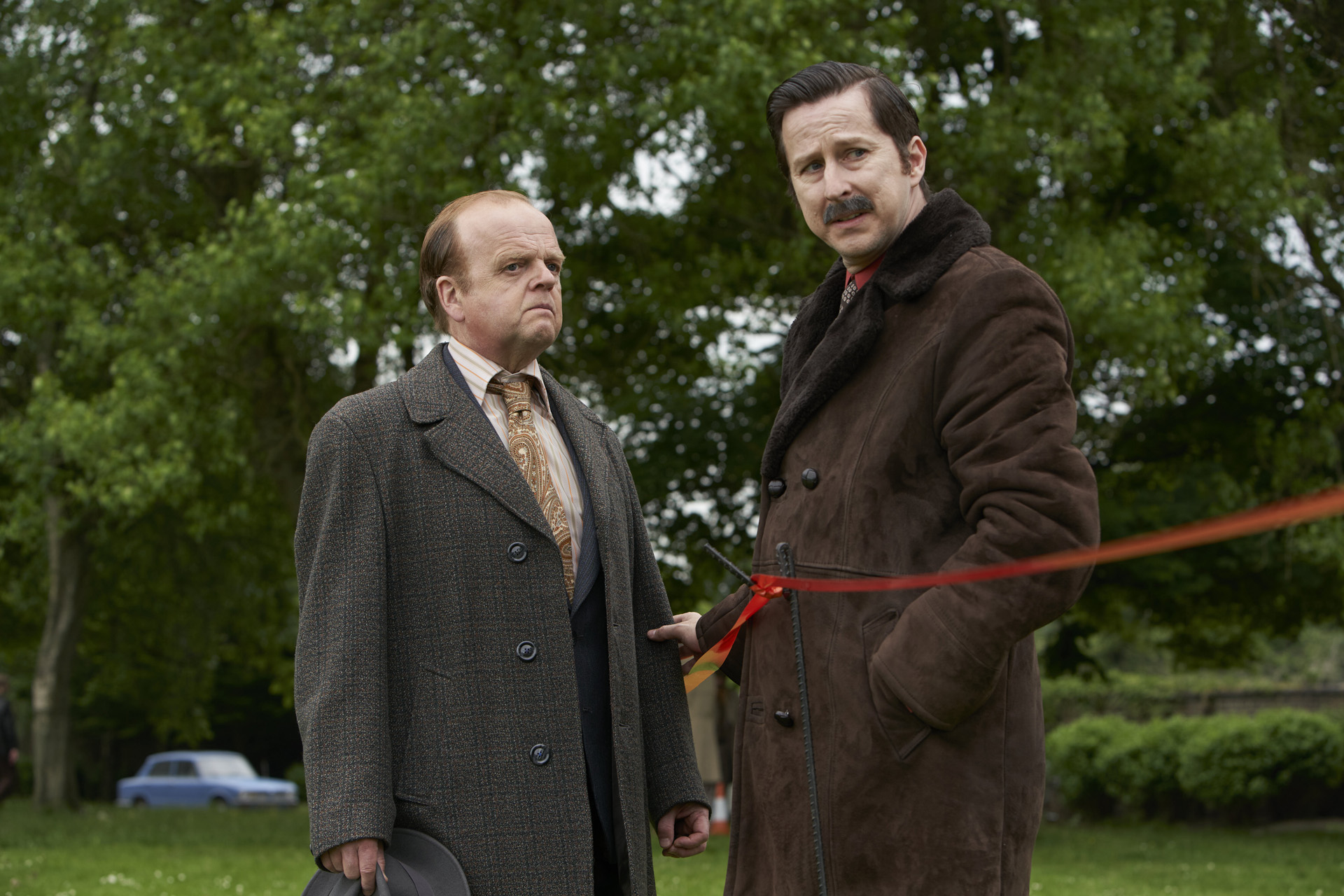 Everything We Know So Far About ITV's Yorkshire Ripper Drama, The Long Shadow
Seven harrowing hour-long episodes are coming in September
Peter Sutcliff – aka the Yorkshire Ripper – is one of the UK's most notorious serial killers. He's been the subject of plenty of documentaries, including Netflix's recent mini docuseries The Ripper and Channel 5's hour-long documentary featuring interviews with Sutcliff entitled The Ripper Speaks: The Lost Tapes. And now ITV, which dramatised the investigation in 2000 in This Is Personal: The Hunt for the Yorkshire Ripper, is releasing a new star-studded TV series chronicling the five-year hunt for Sutcliff. Here's everything we know so far.
The Long Shadow: Everything We Know So Far About ITV's New Yorkshire Ripper Drama
Peter Sutcliff is one of the UK's most notorious serial killers, murdering 13 women and attempting to kill seven more in the 1970s, eluding the police until 1981. When he was finally caught, imprisoned and sentenced, he was delivered 20 concurrent sentences of life imprisonment; he died in hospital while in prison custody in late 2020.
What Will The Long Shadow Be About?
Based on Michael Bilton's 2003 book Wicked Beyond Belief – chronicling case files, interview transcripts and police reports – The Long Shadow will depict the five-year police investigation trying to pin down Sutcliff. Across seven hour-long episodes, the series will sensitively focus on the lives of Sutcliff's victims and their families, as well as the toll on the officers at the heart of the investigation.
Toby Jones will lead the series as DCS Dennis Hoban, before making way for David Morissey as DCS George Oldfield who famously took over proceedings.
'One murder has the power to cast a long shadow and this case plunged a whole society into darkness,' ITV says. 'For every victim, there were friends and loved ones. For every police officer, there was the burden of failure – of near misses and guilt – and the knowledge that as they failed to find their man, more women continued to suffer. The impact on the lives of those who live on after the death of their loved one remains to this day. Those who cannot escape what happened, who must sit with their incomprehensible trauma for decades after, enduring their own life sentences.
'With people today holding to account the institutional foundations that foster misogyny, racism, and violence against women, The Long Shadow will speak to the societal issues of the past whilst highlighting alarming parallels between these terrible crimes and tragic events in our more recent history,' ITV says.
Who Will Star?
Following the investigation, The Long Shadow will be led by a cast of police officers with Toby Jones and David Morrissey at the fore. Other stars include:
Daniel Mays

Lee Ingleby

Katherine Kelly

Shaun Dooley

Daisy Waterstone

Jill Halfpenny

Jasmine Lee-Jones

Molly Wright

Liz White

Mark Stobbart

Michael McElhatton

Charley Webb

Stephen Tompkinson
First Look
When Is The Release Date?
ITV has revealed The Long Shadow will air in September, but no specific date just yet.
All images courtesy of ITV.