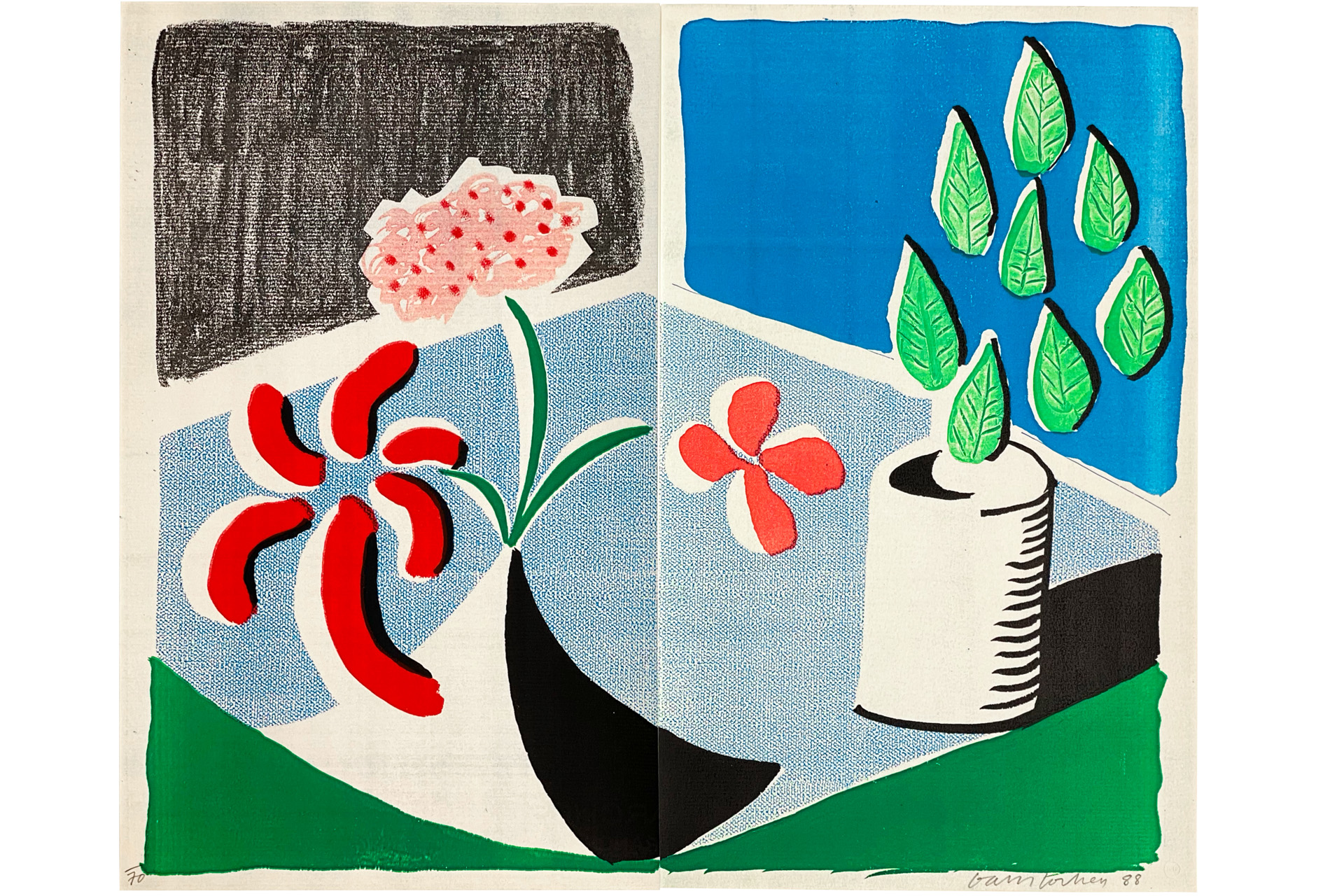 Why Invest In An Art Print? Delving Into London Original Print Fair
Tune into the latest episode of Break Out Culture to learn more
Since starting the C&TH Break Out Culture podcast, we've mentioned the London Original Print Fair on an annual basis. We've never gone into detail about it – until now.
LISTEN
What Is The London Original Print Fair?
Now in its 38th year, the London Original Print Fair is London's longest running art fair – extraordinary to think given the amount of art fairs that are in London now. This year, the art fair is running at Somerset House from 30 March–2 April, and brings together over 40 top international print dealers, publishers and studios, spanning six centuries of printmaking. Visitors can expect to see pieces by artists from Jura to Rembrandt to Picasso, and its exciting highlights from the likes of David Shrigley and Tracey Emin to those by Royal Academicians and Old Masters like Dürer and Hogarth.
This week, Charlotte Metcalf and Ed Vaizey welcome Helen Rosslyn, Director of the London Original Print Fair, onto the Break Out Culture podcast, chatting all things prints, this year's show, and its Special Tribute Exhibition in honour of the late Andrew Edmunds.
But Why Invest In An Art Print?
'It takes a while to understand what a print is, but once you do it, it's endless fascination because you can always go on and on comparing different impressions of the same print, and it becomes an absolute obsession,' says Helen. 'That's what I love about prints: you never ever tire of them. You could always get one better. By the same token, there's always a good place to start, because they're relatively inexpensive if you're prepared to go for a later impression, printed after the artists lifetime. You can get really affordable prints.'
MORE: Tune into Break Out Culture on Apple Podcasts or Spotify to learn everything there is to know about collecting art prints ahead of visiting the fair this weekend.
VISIT: London Original Print Fair, 30 March–2 April. Somerset House (Strand, London WC2R 1LA). Tickets are £18 (concession £16). somersethouse.org.uk
Featured image: David Hockney, Red Flowers & Green Leaves, Separate, May 1988, Raw Editions, courtesy of Somerset House.