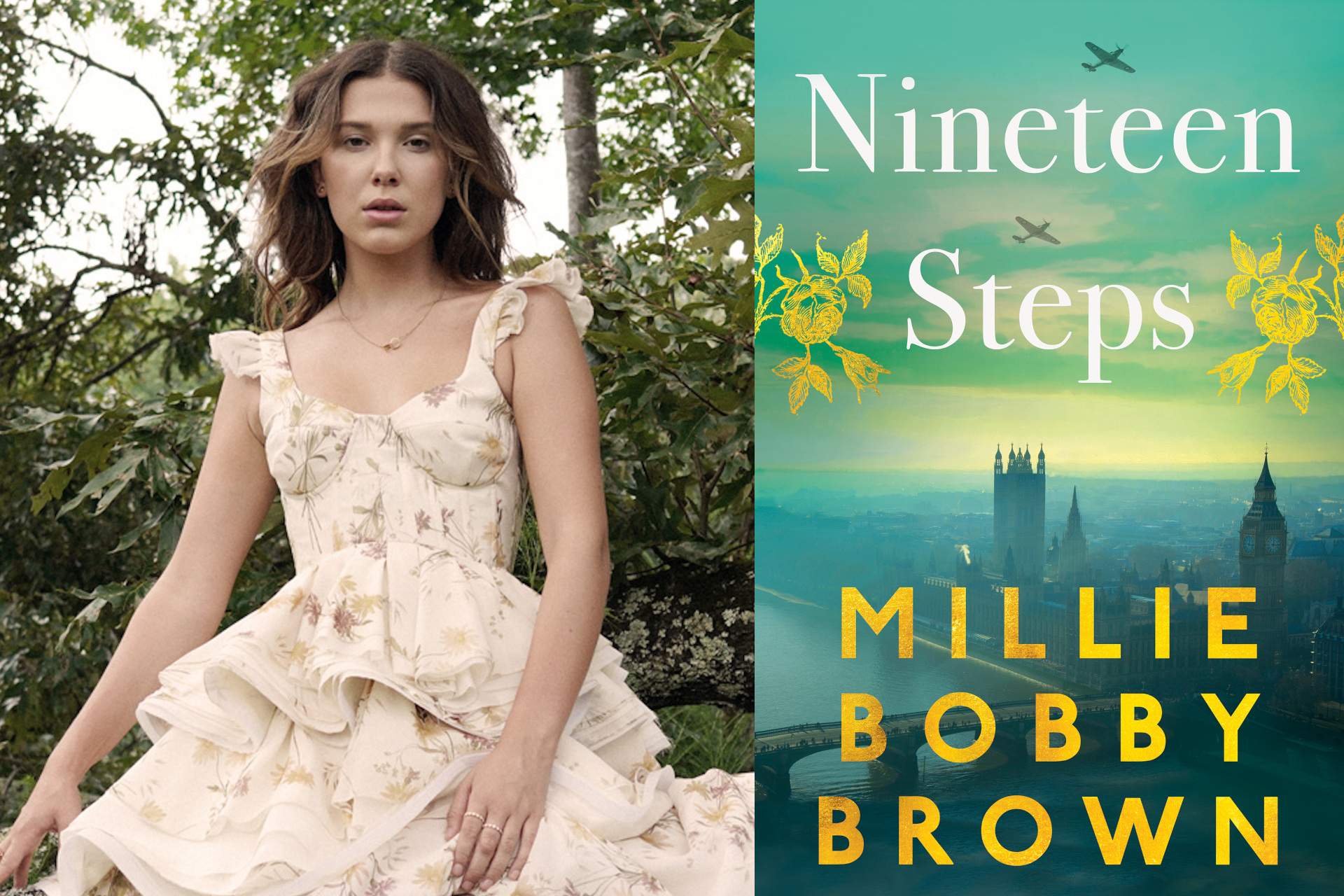 Millie Bobby Brown Is Bringing Her Debut Novel To London This September
Here's how to get your hands on tickets
Is there anything pop culture icon Millie Bobby Brown can't do? If her new book is anything to go by, the answer is no.
Everything You Need To Know About Millie Bobby Brown's First Book
While known best for playing Eleven in Netflix's smash-hit series Stranger Things, Millie Bobby Brown has shown that she's certainly no one-trick-pony. The star, alongside acting in various films and TV shows, has also sat in the producer's chair for the Enola Holmes franchise, launched her own vegan and cruelty free makeup and skincare line and even stepped up as a UNICEF Goodwill Ambassador. The latest string to her (rather full) bow? Writing a novel.
Titled Nineteen Steps, Brown's debut novel is quickly becoming one of the most hotly anticipated fiction releases of 2023.
View this post on Instagram
What Is The Book About?
As we've gathered from the blurb released by publisher HQ, Nineteen Steps will be a love story set in London during the Second World War. As Goodreads highlights, 'Millie Bobby Brown's Nineteen Steps is a moving tale of love, longing, and loss, inspired by the true events of her family's experience during World War II.'
The story appears to set up a love triangle between female lead Nellie, her childhood friend Billy and American airman Ray, which drama culminating in a 'tragic accident' that threatens to 'tear Nellie – and those dearest to her – apart'. You can read the official blurb below:
'London, 1942. Despite the raging war, spirited 18-year-old Nellie Morris lives a quiet life in the tight-knit East End community of Bethnal Green. Her family and friends all tease that she will marry air raid warden Billy, the boy next door who's always been sweet on her. The arrival of Ray, a handsome American airman stationed nearby, causes Nellie to question everything she thought she knew about her future. Nellie's newfound happiness is short-lived when a tragic accident occurs during an air raid. Even the closest family can't escape the devastation of war, and as the secrets and truth about that fateful night become clear, they threaten to tear Nellie – and those dearest to her – apart.'
When Will It Be Released?
Nineteen Steps will be published by HQ, an imprint of HaperCollins Publishers, on 12 September 2023.
Millie Bobby Brown Will Be Celebrating Her First Book In London
To mark the release of Nineteen Steps, Brown will taking part in an on-stage conversation with comedian, author, screenwriter and podcaster Deborah Frances-White. Taking to the Hackney Empire in London, the actress will tell audiences how she came to write her debut novel – as well as share how true events in her own family history inspired the storyline.
You can grab tickets for the event now from various ticketing platforms, and all tickets will include a copy of Nineteen Steps.
When: Tuesday 12 September, 7.30pm to 9.20pm
Where: Hackney Empire, 291 Mare Street, London E8 1EJ
Tickets: From £32
BOOK: hackneyempire.co.uk
Featured image: courtesy of HQ