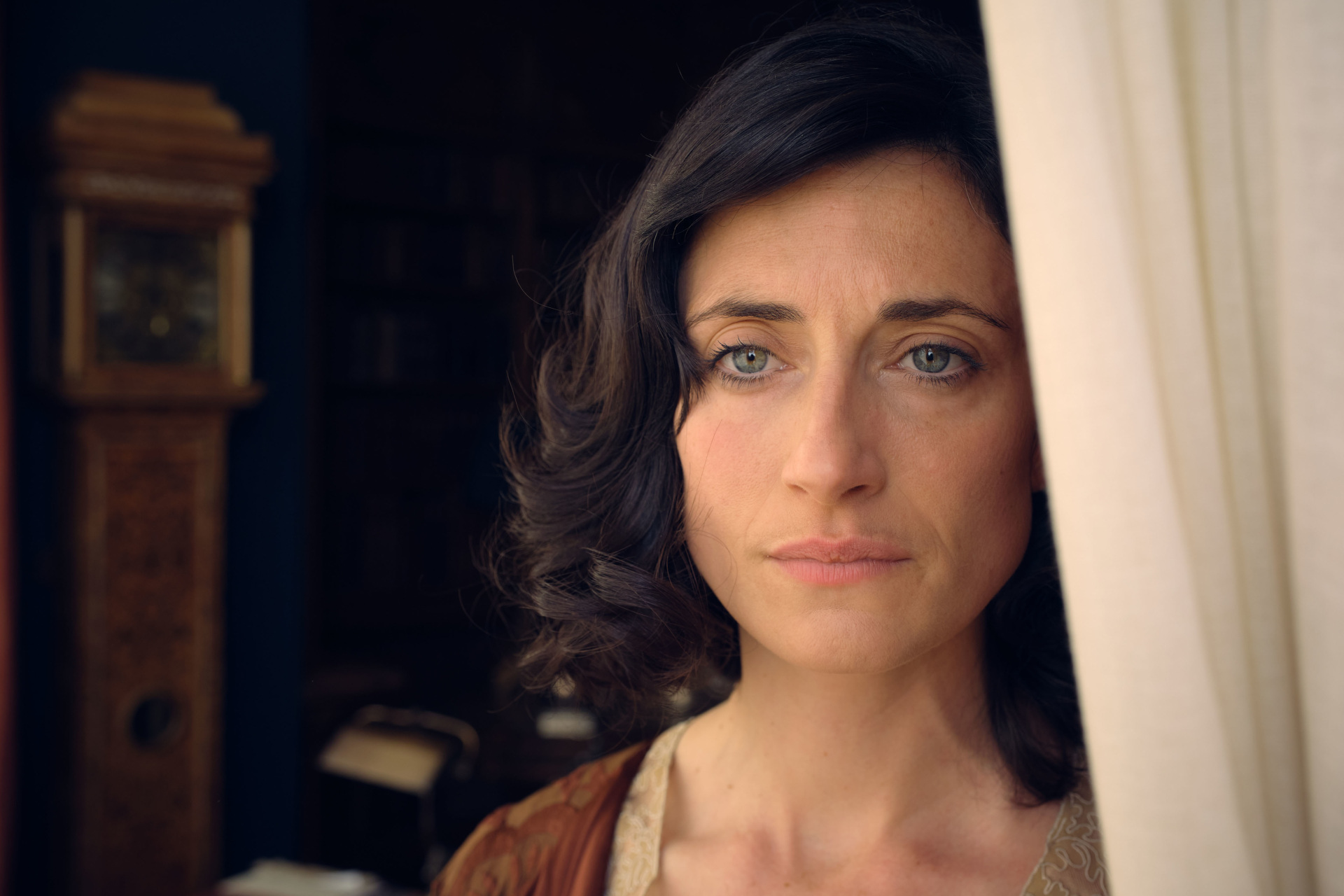 Natasha O'Keeffe on the Final Season of 'Peaky Blinders'
---
'Peaky Blinders remains to be at the same dramatical dizzy heights'
It's been nearly ten years since we first welcomed Peaky Blinders to our screens, and earlier this year fans watched the action-packed finale to the BAFTA Award-winning series. We sat down with one of its stars, Natasha O'Keeffe, to find out what audiences can expect from Birmingham's most notorious gang as it takes its first steps into a new decade.
Peaky Blinders: Where Was It Filmed & Can You Visit?
Natasha O'Keeffe on the Final Season of Peaky Blinders
What can you tell us about the final season of Peaky Blinders?
Without giving plotlines away, Peaky Blinders remains to be at the same dramatical dizzy heights – there's no lacking drama there. I'd say it's the darkest season, and it might play with the audiences' minds a bit. It's very emotional and heavy. I hope I'm selling this as a watch!
I think alongside all of that, audiences will also be aware that we lost our colleague and we're missing one of the biggest presences on set this year – being Helen McCrory. That also had a really big mental impact on us all. All we can do is just try and honour our Lady, the Queen of the Gypsies, and finish it up as well as we can.
How do you think your character Lizzie has changed since the first season?
Well, she has definitely grown somewhat over the series. We first meet her as a part-time prostitute – as Lizzie Stark – and it was a few seasons before she became an official Shelby. But each season she has grown more and more important in the Shelby household.
She becomes more of an aide to Tommy as well, as someone he can confide in – to a certain extent, he never lets anyone in too much. She's definitely grown each season.
Peaky Blinders starts in 1919, and by the end of season five we're approaching the 1930s. During that time, the role of women seems to change quite drastically in terms of the social landscape. How do you feel this is reflected in the women of Peaky Blinders?
I think Steven Knight has sort of explored women in that time without victimising them. You have characters like Jessie Eden – she was the person talking about rights for workers, creating unions and leading people. You also have Linda, who left Arthur at a time where it wasn't seen as a thing to walk out on your husband. Doing what you're told was more of the done thing. Steven showed women as independent people with brains and ambitions, and he shows their hopes for a more equal future. We meet a character in this upcoming season. You could question her moral compass, but she represents another kind of woman.
You can see there's a broader view on the subject, it's not just 'women were this, women were that'. I think it gets to some truth behind the different types of women and how they live their lives.
To a certain degree, Lizzie has so far kept it very loyal and as traditional as can be. She's put up with a lot and remains with her husband, but I always think about her reasons for why she would remain in a marriage like that. She was a woman of the streets, and she was impoverished. She came from a very, very hard upbringing and I think it might have been a worry to have to go back to that. She also is a woman who loves her comforts! But yeah, Lizzie does love Tommy tremendously, that has to be a big thing there too. It comes up pretty often in the scripts – hopefully onscreen, too – and she's forever hopeful that it will work out, but we'll see.
Is there anyone you are particularly close to on set?
A lot of my scenes are actually in this house, the location is called Arley Hall, but it's known as the official Shelby estate. A lot of the time I was rattling around on my own with Cillian Murphy's character Tommy. I'm very close with Kate [Phillips] and Sophie [Rundle], Alison McCosh, our costume lady, and Julie Harkin in makeup – you end up forming bonds with all these people who are creating Lizzie with you in the mornings and making sure you're okay. You make a very special bond with people who help you create your character. They're always very understanding and they're good at what they do.
I think we're very close because it was year after year coming back to the same cast and crew – we come back because we love the show so much. It was a beautiful family shooting really, really dark stuff, but they always bring a bit of light.
What has been your favourite moment on set while filming the upcoming season of Peaky Blinders?
I have to mention Packy Lee who plays Johnny Dogs. We had some big days of filming and he was there – and when Packy Lee is around, you can hear him from around the corner. You don't need to see a vision of him, you can hear him beforehand. I'd have tears coming out of my eyes and my belly would hurt from the laughter. He was always so lovely to have on set during such an intense time. This one was such an intense series, so of course you needed to have some laughter and light in between it all otherwise you wouldn't be able to function. But yeah, that's definitely a memory that stands out.
Do you have any routines on set?
Music is a massive get-in for me. I'll have it on as I get ready. I have to have coffee – I need my morning coffee to think and remember my lines. I try and learn my lines as well as possible so that I can afford to play around with it a little bit. The more you learn your lines the more comfortable you can be. You can also find me stretching from time to time, and breathing. So yeah, music, coffee, stretching, breathing – they're probably my big things.
And then obviously, you're in a makeup chair and you put on this amazing costume. You're made up to become this character, and it wouldn't happen without all of that either. I must add that to the preparation of becoming Lizzie Shelby.
Can you let us in on any tips you have for getting into character?
It varies from role to role. With Lizzie, it was always taking in the room that you were filming in that day, looking at the ornaments that might be around you and hanging on to it – my thing was my cigarette case, which I liked to have with me and around me at all times. I like to be in the room or the area that I'm going to be filming in and just place myself there, get grounded in that location beforehand. Even before rehearsal, if you can muster up a moment just to take it in.
Learning lines is also a big one for me personally. I've heard of some actors that can literally hold the script in front of them and do it as they learn it and do it on the day. I cannot do that, but I wish I could. It might be a superhero quality I'd ask for: knowing lines straightaway.
How do you wind down after work?
My winding down ritual is comprised of a very serious show called Father Ted. It's taken me out of some very, very dark filming days and night shoots. I can come in, put on an episode of Father Ted and it will really help defuse that. I love listening to the Shipping Forecast actually, because I have no idea what they're talking about. But that's why it kind of winds me down, it has such a flat-levelled, monotonal transcript that I end up falling asleep with it.
Can you tell us about any future projects you're working on?
In the summer of 2021, my husband, Dylan Edwards, wrote a film called Tyger, which I'm a very small part of but I'm going to throw out there because I think it's going to be great. It was a low budget feature that was made, and I'm very proud of him for that. Right now I'm in Prague and I'm filming the second season of The Wheel of Time, but I have no idea when that's coming out but I'm having so much fun. It couldn't be more different from Peaky Blinders.
It's really sad to be packing up Lizzie Shelby, because she's always somewhere in me. It's meant a lot to me, the show has been part of my growth. So, to sort of end it also very sad and it's taken me some time to come out of that stage of my life. But I guess The Wheel of Time has sort of helped to distract me from missing it too much.
WATCH
Peaky Blinders is available to watch on BBC iPlayer.
Featured image: Natasha O'Keeffe as Lizzie Shelby (c) Caryn Mandabach Productions Ltd. – Photographer: Matt Squire. This interview was conducted in February 2022.