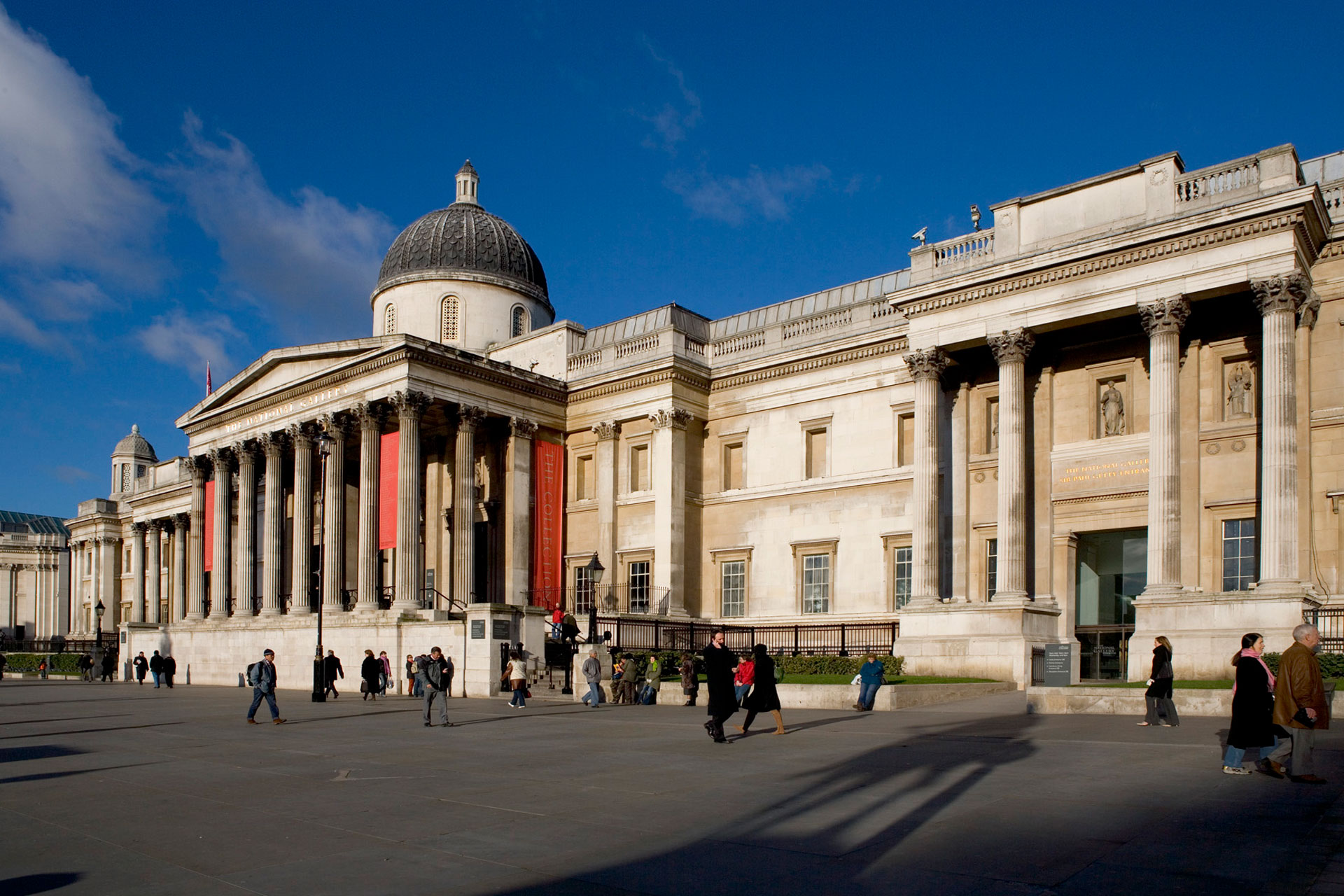 National Treasures: National Gallery Reveals Details Of Its Bicentenary Exhibitions
Shows will be taking place all over the country next year
Next year will mark two hundred years of the National Gallery, which has stood proudly in Trafalgar Square since being founded in 1824. The venue will be celebrating the milestone with a special project called National Treasures, which will see 12 of its biggest masterpieces loaned to art galleries across the country. These works will be the springboard for a series of exhibitions and events – which we now have some information on. 
The National Gallery's director Gabriele Finaldi says: 'As the National Gallery approaches its third century of bringing people and paintings together, we are thrilled to be sharing 12 of our greatest masterpieces with museums across the UK. Over half of the UK's population will be within one hour's travel of a National Gallery painting and we hope that many, many people will visit our museum partners and participate in their exciting programmes.'
National Gallery's National Treasures: The Exhibitions
The Laing Art Gallery, Newcastle
On display at Newcastle's Laing Art Gallery will be Turner's 1839 painting The Fighting Temeraire, which depicts the HMS Temeraire gunship on its final journey to a London shipyard. This will form the centrepiece of an exhibition exploring themes of industry and nostalgia, alongside an intergenerational project focused on memory and heritage.
York Art Gallery, York
Monet's The Water Lily Pond (1899) is inspiring a show about 19th century French open-air painting, arriving at the York Art Gallery next year – complete with a large-scale commission from contemporary artist Michaela Yearwood-Dan.
Leicester Museum and Gallery, Leicester
Famously painted in two separate stages around the years of 1881 – 1886, Renoir's Umbrellas shows a bustling Parisian street scene. For the National Treasures project, it will be loaned to Leicester Museum and Gallery, inspiring a digital installation where viewers can take a trip through Paris in the 19th century.
The Fitzwilliam Museum, Cambridge
An exhibition at The Fitzwilliam Museum in Cambridge will display Botticelli's Venus and Mars, which portrays a mythological scene featuring Venus, the goddess of Love, and Mars, the god of War. This will be on show alongside three other Italian Renaissance works which together inspire questions about nudity, sex, gender and viewership.
Brighton Museum and Art Gallery, Brighton
A group of Brighton teenagers aged 13 – 16 are being asked what they'll be like when they're 34, with the results forming the base of a new display at Brighton Museum and Art Gallery, inspired by Rembrandt's Self Portrait.
Ashmolean Museum, Oxford
The Wilton Diptych, a late medieval painting from an unknown artist believed to have been created around 1395-9, will take up a temporary residence within Oxford's Ashmolean Museum, housed within the England gallery. There will be a short film and audio guide to give some background to the diptych and its importance.
Ikon Gallery, Birmingham
At Birmingham's Ikon Gallery, Dublin-based artist Jesse Jones has been commissioned to create a new work in response to Artemisia Gentileschi's Self Portrait as St Catherine of Alexandria. The show will include 'sound elements and moving images to create a cinematic space', and there will also be a performance element – a collaboration with dance company Junk Ensemble.
Bristol Museum and Art Gallery
Themes of  LGBTQIA identity, class and colonialism will be the focus of an exhibition of landscapes at the Bristol Museum and Art Gallery, with the centrepiece being Constable's The Hay Wain from 1821.
National Library of Wales, Aberystwyth
A show at the National Library of Wales will explore how Wales acted as a safe haven during the Second World War, featuring Canaletto's The Stonemason's Yard (circa 1725).
The Walker Art Gallery, Liverpool
Liverpool's Walker Art Gallery will challenge traditional readings of The Rokeby Venus by Velázquez, setting it alongside other works by women and non-binary artists from the Walker's collection, such as Ethel Walker's The Spanish Gesture. 
The Ulster Museum, Belfast
See Caravaggio's The Supper at Emmaus in a new light at The Ulster Museum, housed within Belfast's Botanic Gardens. The painting will form the basis of a wider programme at the gallery, spanning all the ages.
The National Gallery, Edinburgh
The National Galleries of Scotland already have an impressive collection of Dutch and Flemish paintings, but it's about to get even better with the arrival of Vermeer's A Young Woman Standing at a Virginal – complete with a programme of events surrounding the masterpiece.