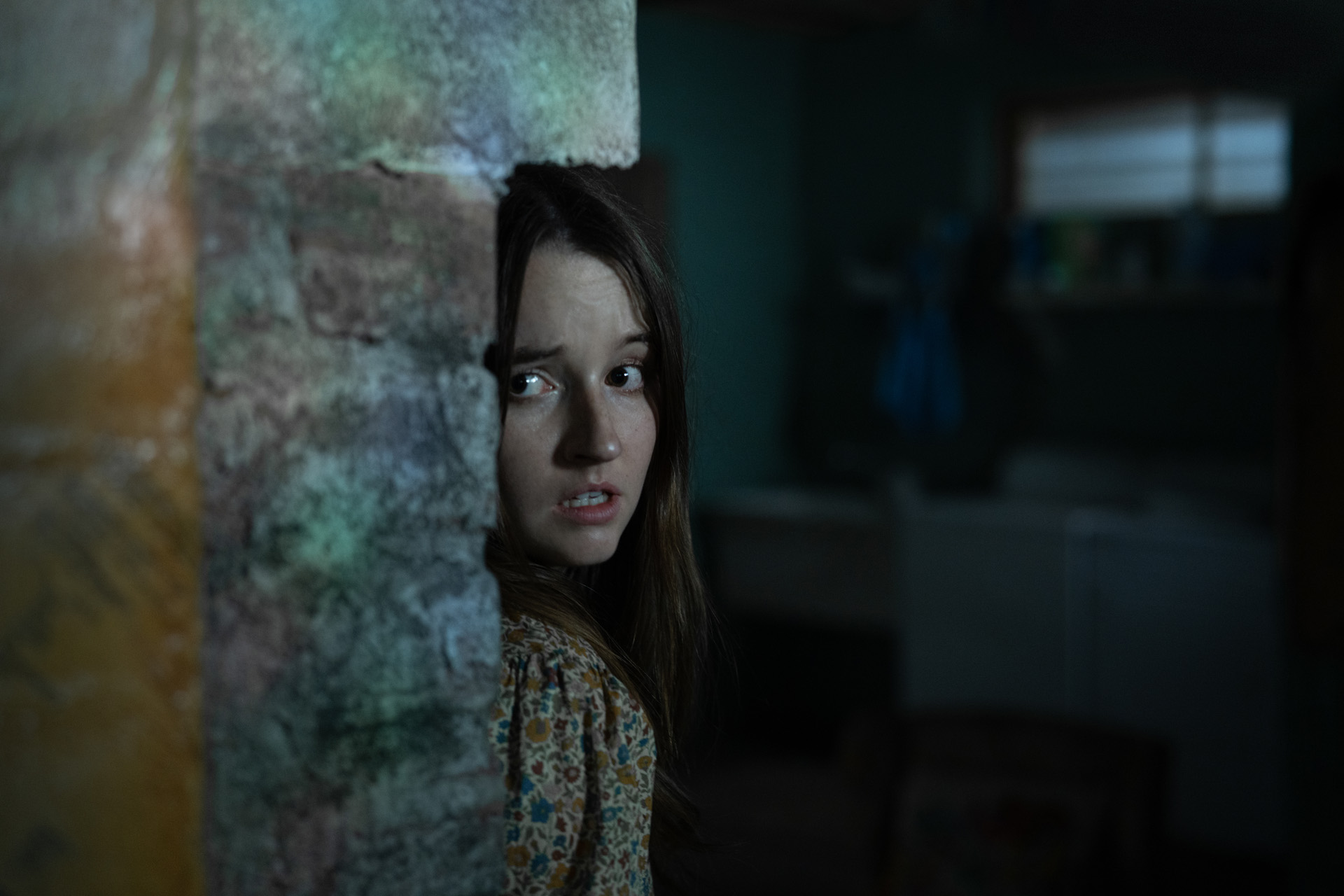 Booksmart's Kaitlyn Dever Battles Aliens In New Sci-Fi Thriller, No One Will Save You
Coming soon to Disney+
It's Kaitlyn Dever versus the world in this new sci-fi thriller coming to Disney+ very soon. Here's everything you need to know about No One Will Save You before it drops.
No One Will Save You: Everything We Know So Far
There's a new, Stranger Things style sci-fi film winging its way to Disney+ this month, drawing on classic depictions of alien invasions in the movies. It was written and directed by Brian Duffield in his sophomore directorial project (after his debut, Spontaneous [2020]), but Kaitlyn Dever is the face of the film, playing our leading character, Brynn. Most recently, Duffield has worked behind the scenes on the likes of Cocaine Bear (2023) and Underwater (2020), while you might recognise Dever from her emotional performances in Dopesick (2021) and Unbelievable (2019), or from her co-leading role in Olivia Wilde's directorial debut, Booksmart (2019).
'There was so much that drew me to the story,' Dever says on No One Will Save You. 'First of all, it was a really exciting read. I had seen some of Brian's past work and I just thought he's an absolute genius. The writing is just so good. Everything is there on the page, and I got to do action for the first time! I'm virtually the only one in this movie – me and some CGI. That's exciting, because it's something I haven't done before in my career, so I'm always looking to do things that are different from the last thing that I did, and this felt like a real challenge. That is always exciting to me because I think that's where we learn the most. It's definitely worked a different part of my brain.'
What Is No One Will Save You About?
Brynn (Dever) is a creative and talented young woman who lives alienated from her community – lonely, but ever-hopeful that this will change. She finds solace living in her childhood home. But then one night she is awoken by strange noises – unearthly noises. Thus begins an action packed face-off between Brynn and a whole host of extra terrestrial creatures vying for her life. Meanwhile, Brynn is forced to also face up to her past.
Because Brynn is very socially isolated, No One Will Save You is strikingly bereft of dialogue, shining a light on composer Joseph Trapanese's score. On this wordlessness, Dever says: 'I told Brian [Duffield, the director] in one of our first meetings that some of my favorite scenes in movies are the silent scenes. I've always been fascinated by people – loved studying people's mannerisms and the way they move. To do an entire movie with almost no dialogue was exciting to me because I was able to internalize a lot. To have those deeper emotions, you really have to put yourself in their shoes as best as you can.
'What Brian has written is so real and honest, I think that it was easy to get to that place and to have those emotions show through in Brynn's eyes,' she adds. 'The internalization of it was one of my favorite parts of making this movie.'
First Look
Is There A Trailer?
Yes – and you can watch it below.
Release Date
No One Will Save You will arrive on Disney+ on 22 September 2023 (on Hulu in the US). disneyplus.com